Virgin Voyages' second cruise ship, Valiant Lady, is now en route to the United States for the first time.
The vessel set sail on Sunday on a two-week transatlantic cruise from Barcelona, Spain to Miami, Florida. It's set to arrive in Miami on October 30th, marking its first-ever visit to the U.S.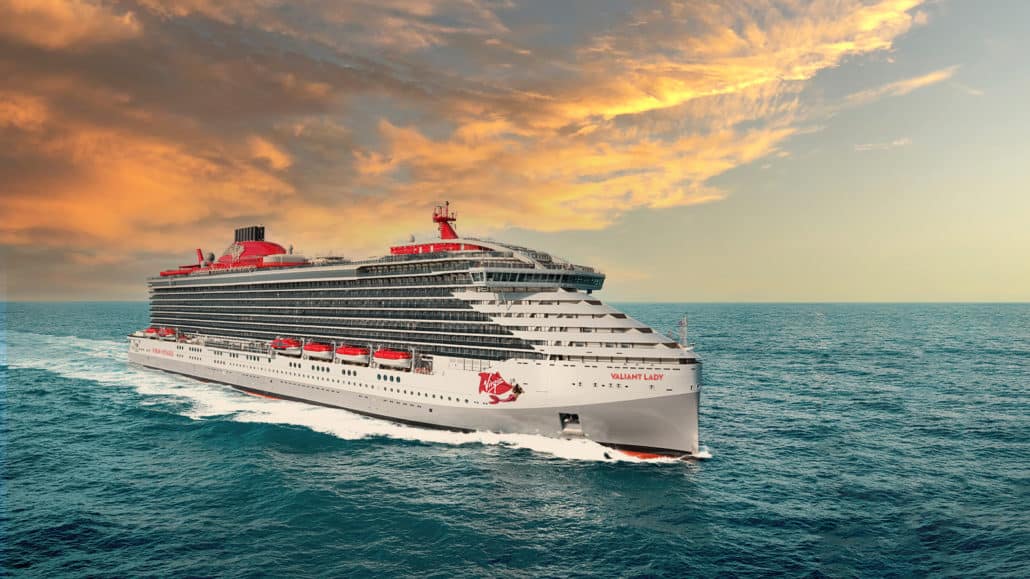 Valiant Lady's official "MerMaiden" voyage will be a six-night Halloween-themed sailing from Miami on October 30th. The founder of Virgin Group, Sir Richard Branson, will be on board, and a number of special activities will take place to celebrate both the first voyage from the U.S. and Halloween.
These include a Shore Thing event where attendees will receive a mermaid tail, photo, certificate, and access to an exclusive party — with a limited number of guests at 500. Other passengers can join in on the mermaid fun without booking the Shore Thing experience, as long as they bring their own mermaid tail on board.
MORE: The Ritz-Carlton's First Cruise Ship Finally Sets Sail
The Scarlet Fright Night, a "sea-monster bash at sea" will also take place to celebrate Halloween, complete with commemorative gifts.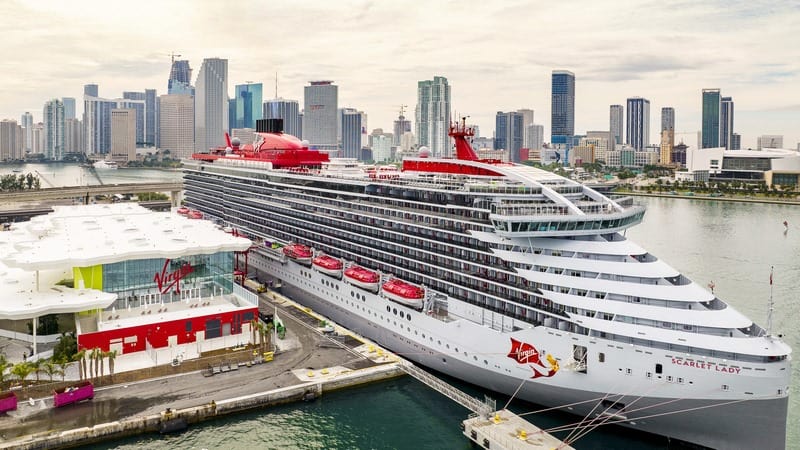 Valiant Lady first entered service this past March, and has been sailing in northern Europe and the Mediterranean since then. The vessel is virtually identical to Virgin Voyages' first ship Scarlet Lady, which is based in Miami. The ships are 110,000 gross tons, and can carry over 2,700 guests and 1,150 crew members.
Virgin Voyages is a bit more inclusive than most other mainstream cruise lines. The base cruise fare affords guests wifi, dining in all restaurants (most of which would be considered specialty venues on other lines), all fitness classes, and gratuities for the crew.
Virgin Voyages' third ship, Resilient Lady, is scheduled to enter service in May 2023. The fourth vessel, Brilliant Lady, has a planned debut later in 2023.
READ NEXT: Carnival Ecstasy Retires After 31 Years With Carnival Cruise Line