Viking Cruises announced Wednesday that they have canceled all of their ocean and river cruises through the end of 2020.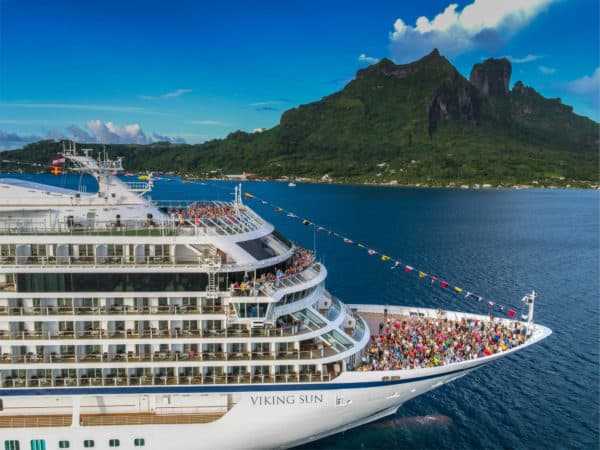 A statement released by the company said, "We have made the decision to extend our temporary suspension of operations across all scheduled departures through December 31, 2020."
"For Now, International Travel Must Wait"
In a letter to guests, Viking Cruises Chairman Tor Hagen said, "Recent events have shown us that the recovery from this pandemic will be sporadic, and the ability to travel freely across borders remains some time away. Fortunately, the U.S. State Department has lifted some travel advisories for Americans, but many countries are still limiting tourists. As keen as we may be to get back to exploring, for now, international travel must wait."
READ MORE: Why It's Time To Cancel The Entire 2020 Cruise Season 
Compensation Provided 
As has been the case with Viking's other cancelled cruises during the suspension, impacted guests are being offered a 125% Future Cruise Voucher. This voucher includes 100% of the monies paid to Viking, plus an additional 25% value. If the guest does not want to receive the future cruise voucher, they can opt for a full refund prior to August 24, 2020.
Looking Ahead
While this has come as yet another blow to an industry already struggling, Viking and their guests have much to look forward to. Next year Viking will launch their seventh ocean ship, Viking Venus, as well as a new vessel which will sail on the Mekong river, Viking Saigon.  Buzz has it the Saigon will set a new standard for modern river cruising in Southeast Asia.
READ MORE: Details on Viking's New Itineraries
Then in 2022, the cruise line will welcome their new expedition vessels, Viking Octantis and Viking Polaris, which will explore Antarctica, the Arctic and North America's Great Lakes. Also in 2022, the company will take delivery of their eighth ocean ship, Viking Mars, and launch a Mississippi-bound ship called, appropriately enough, the Viking Mississippi.