Viking has announced that its second expedition ship, Viking Polaris, has been floated out at the shipyard.
A float out is a major construction milestone for a new vessel, and marks the first time it touches water. It also represents a ship moving into its final stage of construction.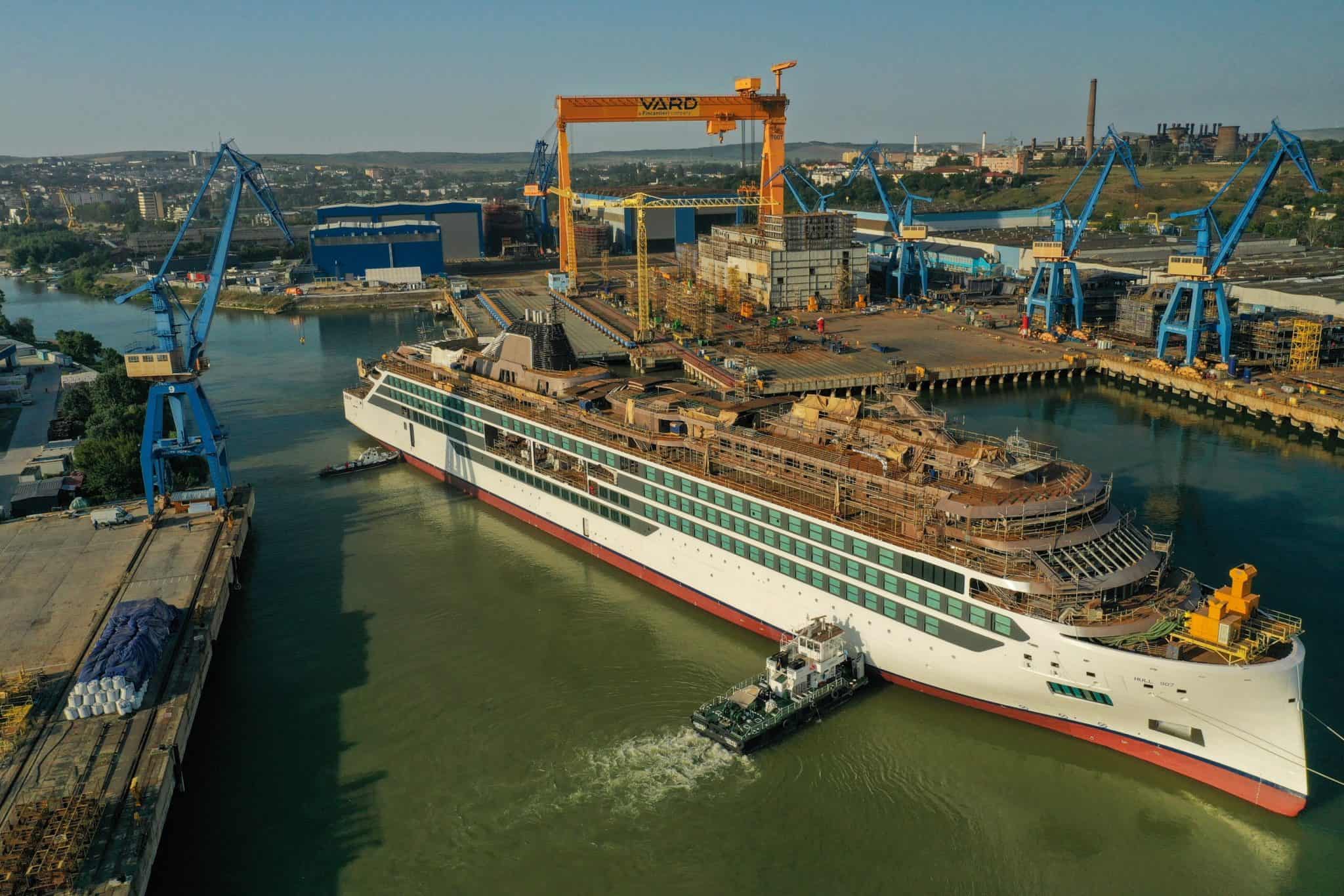 Polaris' sister ship, Viking Octantis, was floated out in December and is set to debut early next year with itineraries to Antarctica and the Great Lakes.
Viking Polaris is set to debut in summer 2022, offering cruises to the Arctic and Antarctica.
"We are now one step closer to our launch of 'the thinking person's expedition,' with new voyages that will allow our guests to explore the ends of the world and closer to home—in comfort," said Torstein Hagen, Chairman of Viking.
"We are grateful for our long-standing partnership with Fincantieri, who has helped us build the world's most beautiful ocean ships and are now helping us perfect expedition cruising. We look forward to welcoming guests on board Viking Polaris and Viking Octantis next year."
The float out ceremony for Viking Polaris took place on July 27, and then she was moved to a nearby outfitting dock for further construction and interior build-out. After final outfitting, the ship will be delivered at Fincantieri's VARD shipyard in Norway.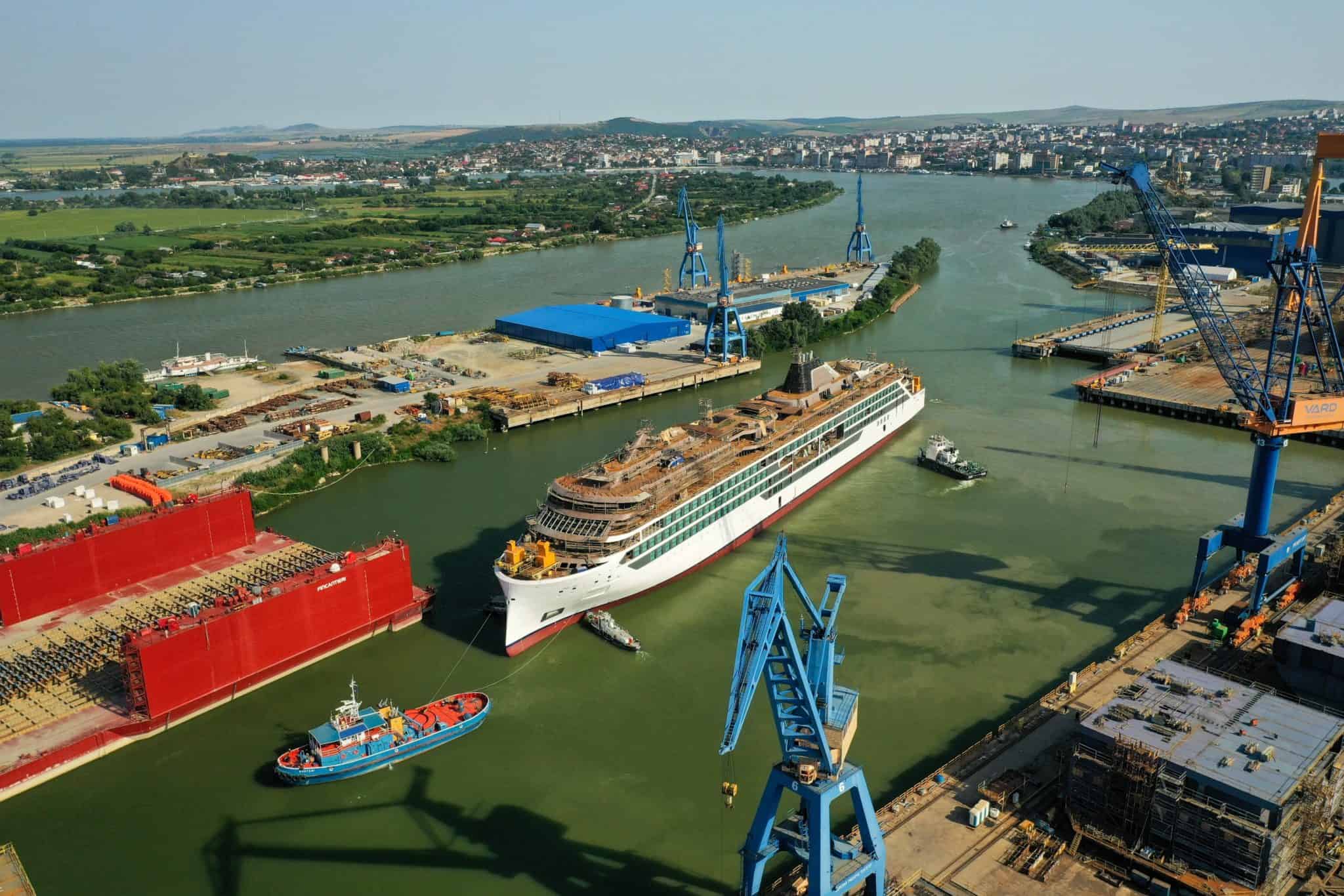 About the Ships
The new Polar Class 6 Viking Octantis and Polaris vessels will each hold 378 passengers in 189 cabins, and are small enough to navigate remote polar regions and the St. Lawrence River.
The ships will feature public spaces that are familiar to Viking's ocean cruise passengers, but have been reimagined for expeditions — as well as new spaces created specifically for expeditions.
Some of the ships' highlights include:
The Hangar — an enclosed, in-ship marina that permits the launch of small excursion craft through the ship's shell doors
The Laboratory — While hosting guests, the ships will also be working research vessels with an onboard team or Viking Resident Scientists working on a variety of studies. The lab is located in a glass-enclosed mezzanine above The Hangar, where guests can learn from and participate with scientists in their research.
The Aula & Finse Terrace — The Aula is a panoramic auditorium at the stern, inspired by the University of Oslo's famed ceremonial hall. Lectures and entertainment will be offered there. Through the sliding glass walls of The Aula is the Finse Terrace, an outdoor lounge area with couches and warming lava rock "fire pits."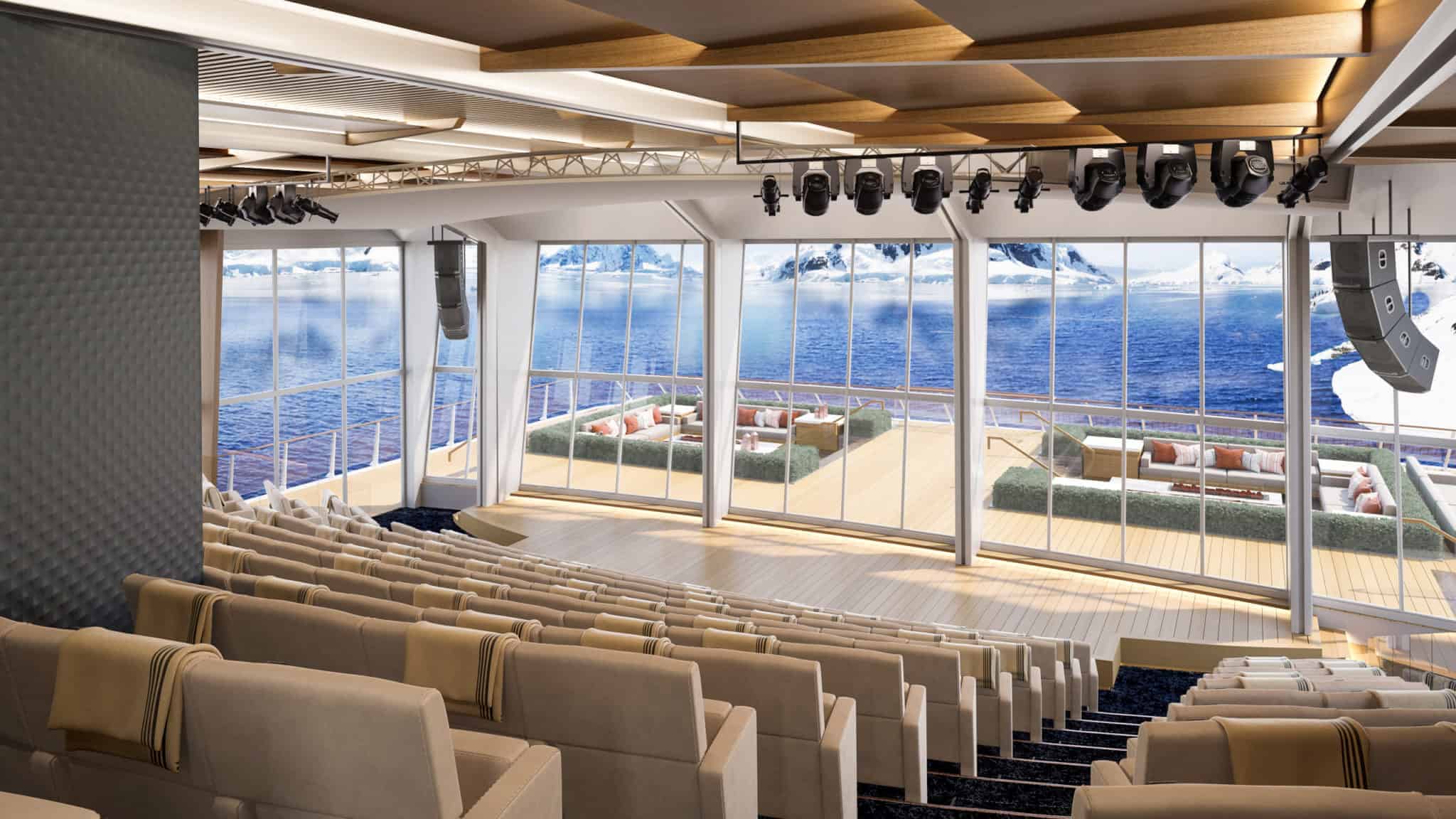 Nordic Balcony — A first for polar expedition cruise vessels, all staterooms on board both ships will feature a Nordic Balcony — a sunroom that converts into an al fresco viewing platform.
Aquavit Terrace & Pools — Located at the stern and featuring a retractable glass dome, this indoor-outdoor heated area will feature three pools, including an "inside-out" swimming experience.
The Nordic Spa — The Nordic Spa on the ships includes a thermal suite with a sauna, snow grotto, hydrotherapy pool, hot tub, and chaise lounges.