Luxury cruise line Viking has launched its first custom-built Mississippi River ship.
Viking Mississippi welcomed her first guests at Lambert's Landing in downtown St. Paul, Minnesota on Saturday for a seven-night southbound cruise to St. Louis, Missouri.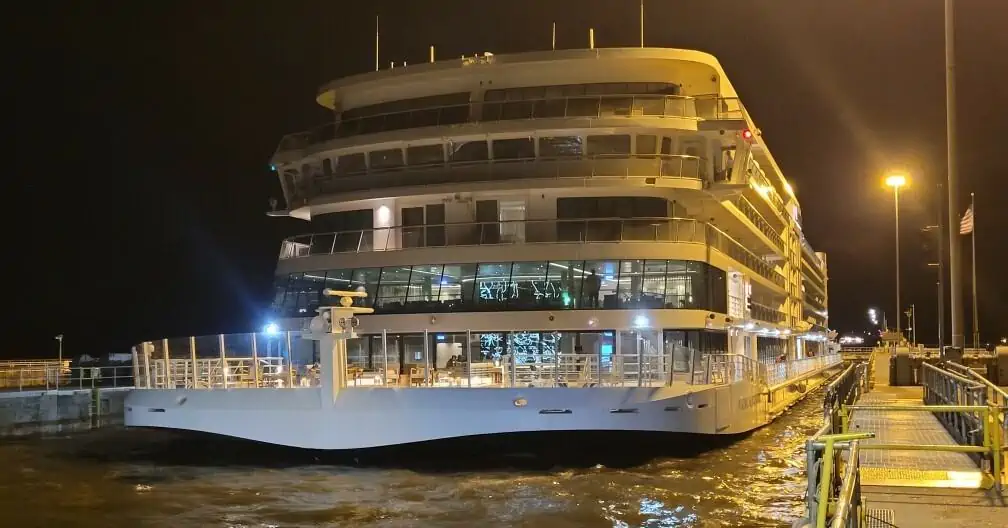 The inaugural sailing closely follows the debut of another Viking river vessel in late August — its second ship built specifically for the Nile River in Egypt called Viking Osiris. The line also recently got into the expedition cruising business, with two brand-new expedition ships launching earlier this year — Viking Octantis and Viking Polaris.
Viking announced that it was expanding its river operations to the Mississippi in 2015. The line said at the time that it plans to build a total of six Mississippi River vessels.
The 450-foot long Viking Mississippi can accommodate 386 guests in 193 all-outside staterooms. Most spaces on the ship will feel familiar to those who have previously cruised with Viking, including the Aquavit Terrace casual dining deck, The Living Room, and The Restaurant main dining room serving regional cuisine.
MORE: Caribbean Island Drops Testing Requirement For Vaccinated Cruise Passengers
The Explorers' Lounge features floor-to-ceiling windows, and opens up to an outdoor seating area at the front of the vessel called The Bow. The River Café offers both indoor and outdoor seating, and serves American classics along with Viking's popular Norwegian specialties from Mamsen's.
And for an unusual feature on a river ship, Viking Mississippi includes an infinity plunge pool, which is similar to the infinity pool that can be found on Viking's ocean ships.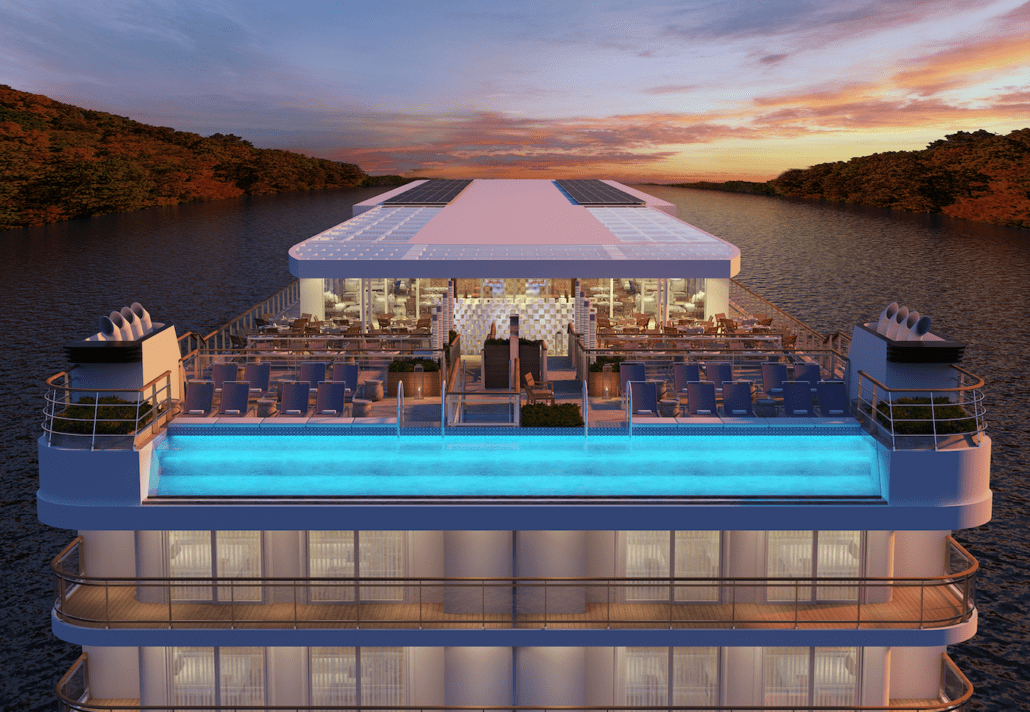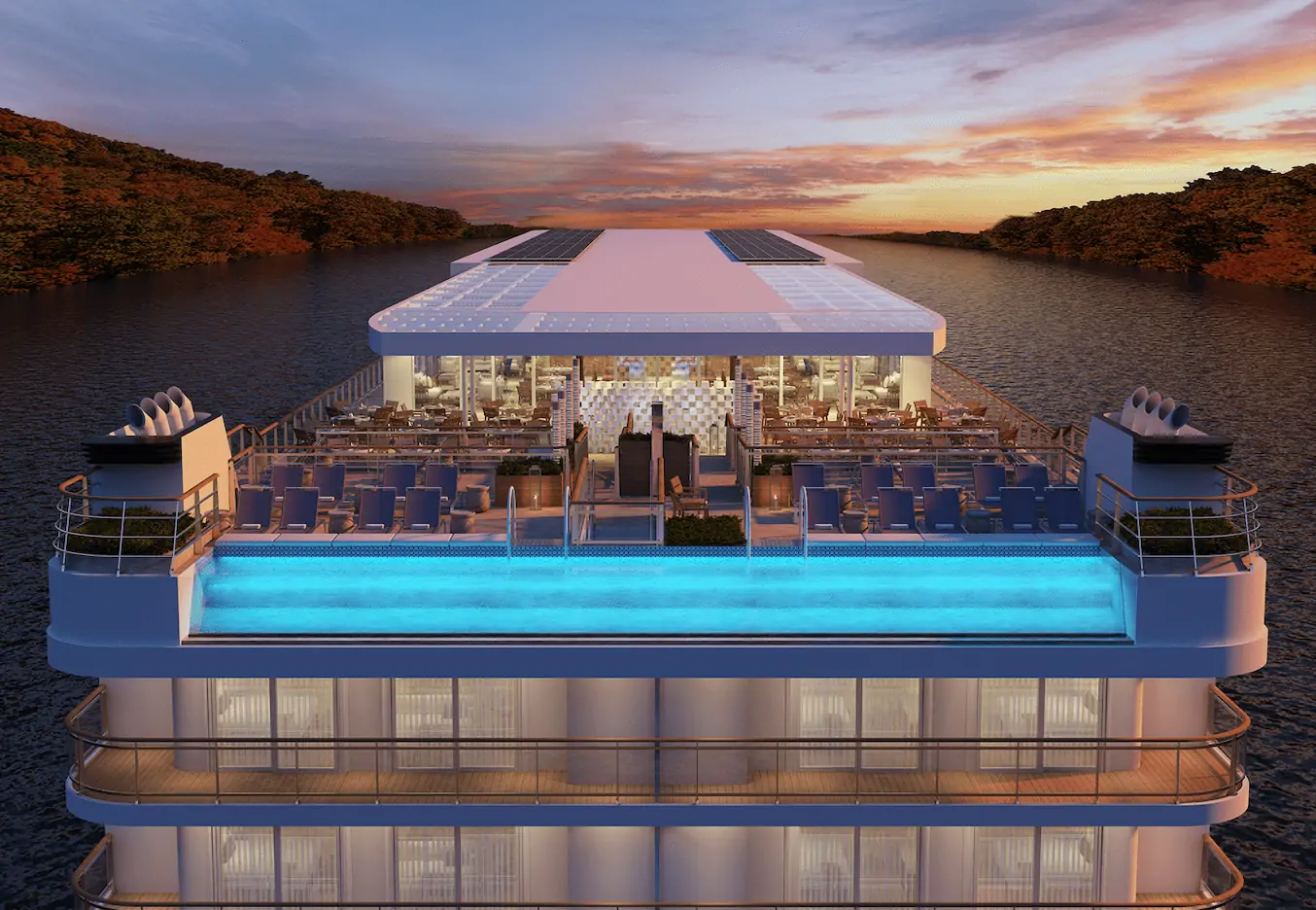 Viking Mississippi was floated out in March 2022, and was originally scheduled to enter service in June. The launch was delayed to August, with reports citing supply chain issues as the primary reason.
Local media in Minnesota suggest that nearly 300 people boarded the vessel for her maiden voyage, which will see the ship visiting ports in Minnesota, Wisconsin, and Iowa before arriving in Missouri. Viking Mississippi will then operate the reverse itinerary before heading down to New Orleans to begin a schedule of voyages between Memphis, Tennessee and New Orleans, as well as roundtrip New Orleans cruises.
READ NEXT: Seabourn Details Design Features on Newly-Launched Expedition Ship