Viking has officially resumed river cruises in France, marking the latest milestone as the company restarts cruising operations in Europe.
Guests are now embarking on cruises on the Seine and Rhône rivers for the "Paris & the Heart of Normandy," "Lyon & Provence," and "France's Finest" itineraries. The company's "Chateaux, Rivers and Wine" itinerary in Bordeaux is scheduled to resume in August.
Along with restarting river sailings in France, the line has launched four new Viking Longships that have been designed specifically for the Seine River. Holing 168 passengers in 84 cabins, Viking Kari, Viking Radgrid, Viking Skaga, and Viking Fjorgyn dock at Viking's exclusive docking location in the center of Paris, just a short walk from the Eiffel Tower.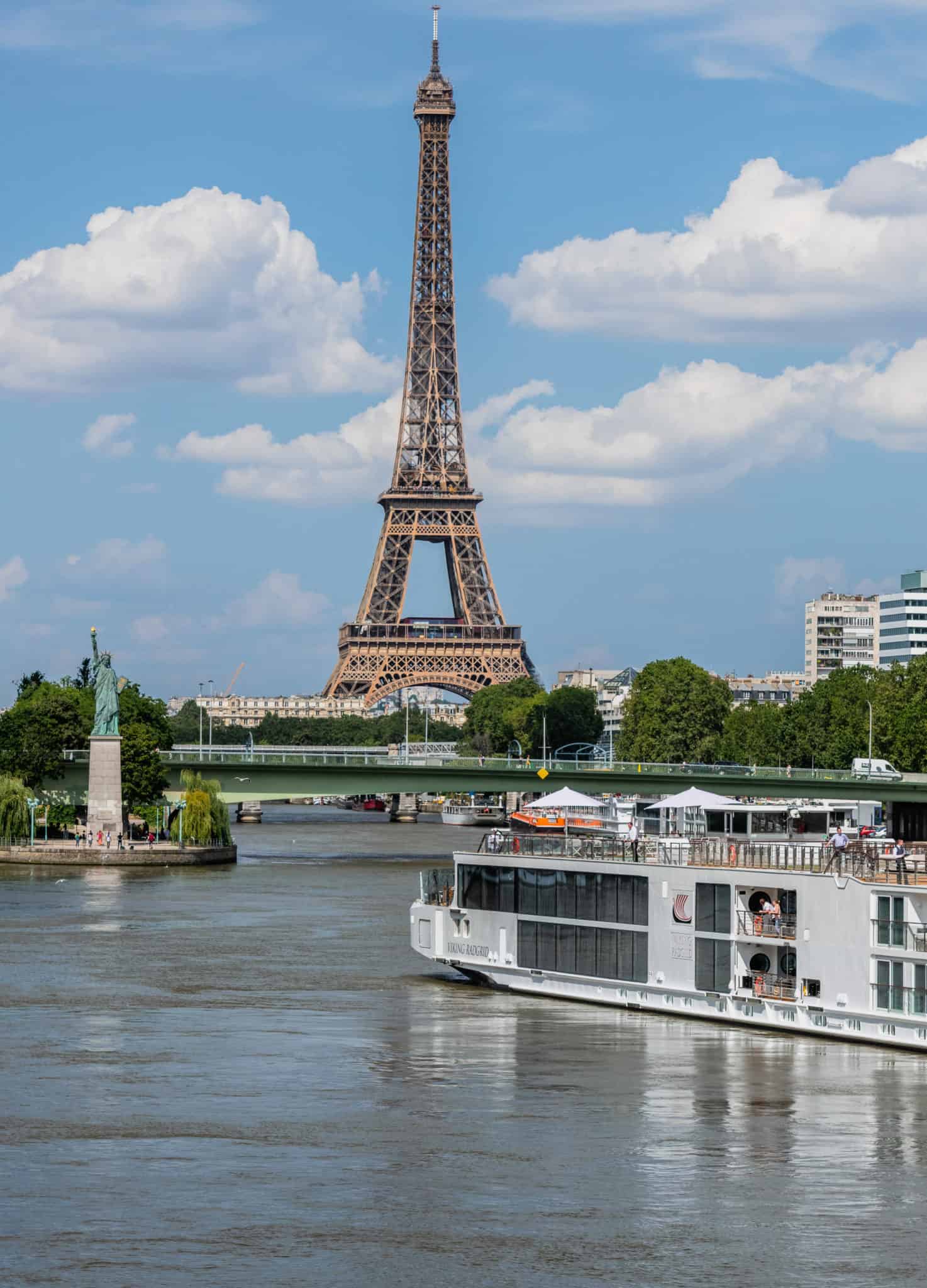 "Throughout the last year, we have heard consistently from our guests that France is at the top of their travel list, so we are delighted that our river vessels are once again sailing in this beloved destination," said Torstein Hagen, Chairman of Viking.
"My daughter, Karine, and I have just spent time on board our new Longships that dock in the heart of Paris—and I believe our guests will be very pleased with this elegant new way to discover the 'City of Light.'"
READ MORE: Viking Celebrates Float Out of Second Expedition Ship
There are still summer and fall dates available on Viking's France river cruises. Here are some details about each itinerary:
Paris & the Heart of Normandy — 8 nights, roundtrip Paris
Explore Giverny and visit the gardens and charming farmhouse where Claude Monet lived and worked — the setting that inspired many of his masterpieces. Trace the footsteps of Joan of Arc in Rouen, and walk hallowed ground at Normandy's American Military Cemetery and World War II beaches.
This eight-night cruise along the Seine River celebrates history, art, food, and customs in some of the country's most beautiful settings.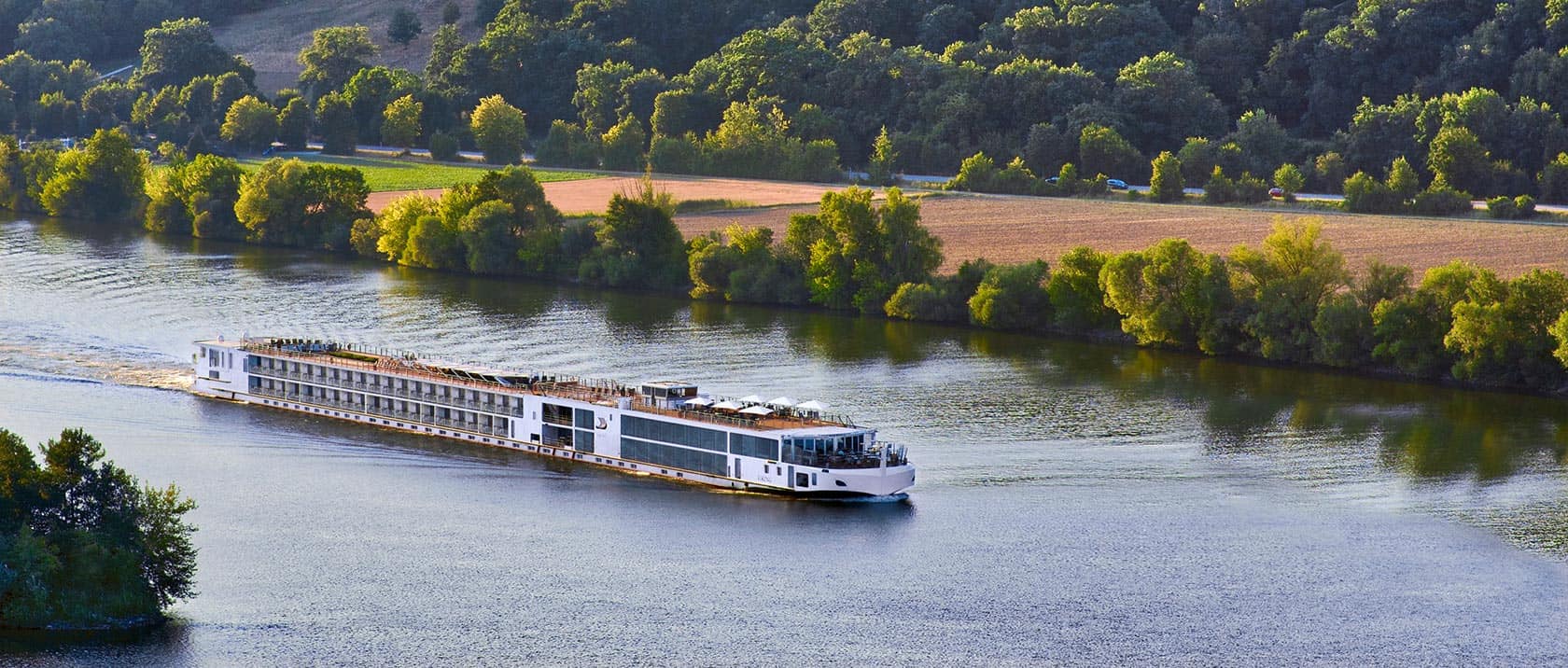 Lyon & Provence — 8 nights, Avignon to Lyon
Tap into your inner van Gogh at an Arles painting class, and discover Roman Rovence at Les Arènes amphitheater and the Pont du Gard. Explore Avignon's Palace of the Popes and hunt for truffles and see how chèvre cheese is made.
Passengers will witness that beauty that inspired artists like Cézanne and Chagall on this eight-night Rhône cruise.
Chateaux, Rivers and Wine — 8 nights, roundtrip Bordeaux
Discovery the ports, vineyards, farms, and forests of Aquitaine — once Europe's richest kingdom. See Bordeaux's fountains and cellars, and create your own blend of Cognac at the Camus distillery. Savor France's finest oysters fresh from the bay at Arcachon.
This eight-night cruise will take guests through Bordeaux, a region synonymous with fine wine and even finer living.
France's Finest — 15 nights, sailing between Paris and Avignon
Pay your respects at Normandy's World War II beaches, walk in Joan of Arc's footsteps at Rouen, and toast the Beaujolais vineyards. Explore Avignon's Palace of the Popes and celebrate the Provençal lifestyle.
If you love everything about France, this 15-night voyage that combines the "Paris & the Heart of Normandy" and "Lyon & Provence" itineraries is for you.
Viking resumed its ocean operations in May with sailings around England for British passengers. In June, the company welcomed American guests back on board for new itineraries around Iceland and Bermuda.
READ NEXT: Miami Added as Embarkation Port For Bahamas Cruises