Crystal Cruises has added Miami as a third embarkation point for its Bahamas cruises aboard Crystal Serenity, making it easier for Americans to get onboard.
The seven-day roundtrip "Luxury Bahamas Escapes" have been extended into early November and will now offer three embarkation ports: Nassau on Saturdays, Bimini on Sundays, and Miami on Mondays.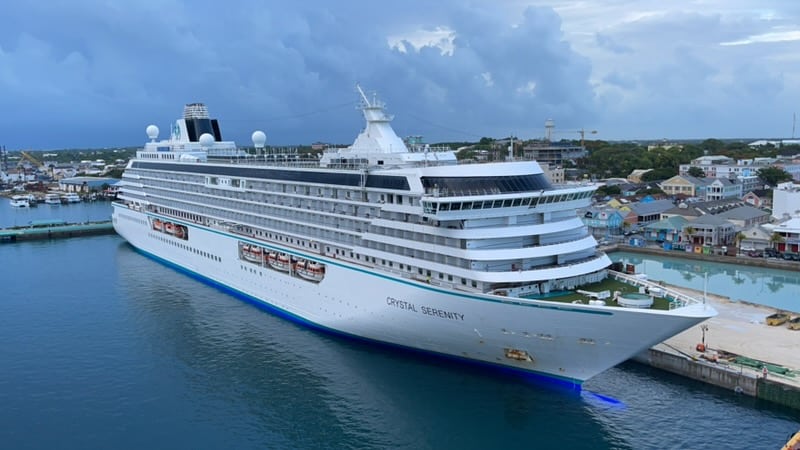 The Serenity will depart Nassau on August 7, making its first stop at PortMiami on August 9. New guests will be able to get onboard and those who embarked in Nassau and Bimini can explore the city.
In addition, the line has added a new four-night getaway round-trip from Miami departing November 15, with visits to San Salvador and Exuma plus a day at sea.
"By adding Port of Miami, we are giving travelers another convenient way to join these popular Bahamas cruises that provide vacation escapes both close to home and yet a world away," said Crystal President Jack Anderson.
Reports suggest Crystal made the decision to add Miami because of a lack of airlift into the Bahamas and the desire of Americans to board ships without flying to another country. 
READ MORE: 9 Reasons To Cruise Crystal Serenity
Adding Florida Means Change To Crystal Vaccination Rules
Adding the Florida port means Crystal Cruises has to adjust its rules, as state law prohibits requiring proof of vaccination. Crystal's restart protocols to date have required that all guests over the age of 12 must be fully vaccinated.
Following in the footsteps of sister brand Royal Caribbean, Crystal now "highly recommends" but does not require vaccination for guests departing from Miami.
However, unvaccinated guests will face quite a few hurdles to cruise on Serenity. They will be put on a waitlist initially and limited numbers will be allowed onboard. They also must provide proof of valid travel insurance and face multiple testing requirements.
Those who are unvaccinated or refuse to disclose their vaccinated status will be identified by a red bracelet, while vaccinated guests will have green ones. Red bracelet wearers will have to wear masks in all public areas except when eating or drinking, and will be barred from some specialty restaurants and nightclubs, as well as the spa and fitness facilities. They also may not be able to go ashore in certain ports based on local protocols.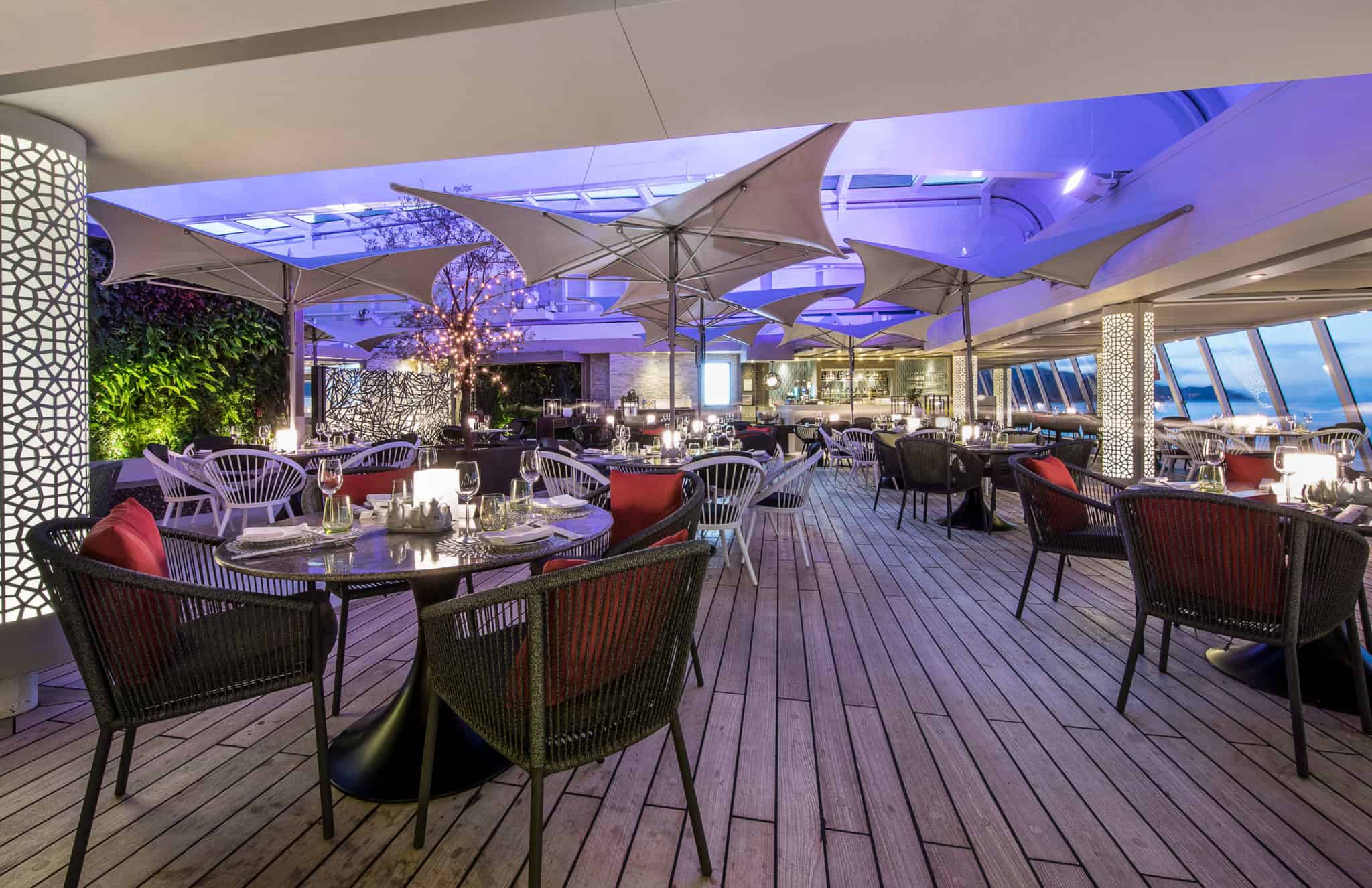 First Day Of Bahamas Bookings Was Biggest In Crystal History
Crystal Serenity began its Bahamas series from Nassau on July 3. When reservations opened back in March, the line reported its biggest single day of bookings in company history. Nearly 4,000 travelers reserved staterooms or suites within the first 24 hours, representing about 25 percent of capacity for the initial series.
The "Luxury Bahamas Escapes" explore the Bahamas' Family Islands with calls in Great Exuma, San Salvador, and Long Island. Before adding the Miami stop, the Serenity also visited Spanish Wells, but that has been dropped from the new itinerary.
Crystal guests will enjoy clear blue water, pink and white-sand beaches, and opportunities to join the swimming pigs of Exuma or snorkel around colorful reefs. The addition of Miami, with its vibrant nightlife, busy beaches, and atmospheric neighborhoods adds a new urban element to the itinerary.