While other cruise lines are only just now canceling sailings through the end of February, Princess Cruises axed voyages through March 31. One of the reasons they're taking longer to kick-start sailings? So that they could continue rolling out the technology which will play a key role in supporting their new health and safety protocols.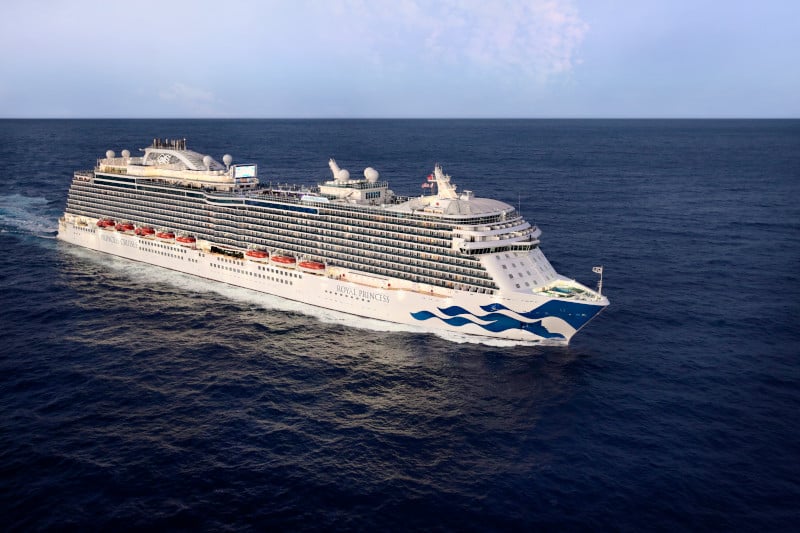 How They're Using This Time
As an added bonus, the technology will enhance the overall cruise experience for every passenger.
"During this down-time we've worked behind the scenes to re-engineer our operation to give guests maximum control of their cruise vacation, as well as to activate the Princess MedallionClass Experience on all of our ships," explains Jan Swartz, president of Princess Cruises. 
The cruise line's 'OceanMedallion' wearable device — worn like a watch or necklace — replaces the traditional cruise card and uses 'Internet of Things' (IoT) technology to expand touch-free options and personalization, including: 
Touchless embarkation and disembarkation 

Keyless stateroom entry 

Contactless commerce 

Simplified safety training

On-demand food, beverages, and retail items delivered anywhere on board

Guest service requests via mobile device chat

Location-based gaming and wagering

Entertainment content via smart devices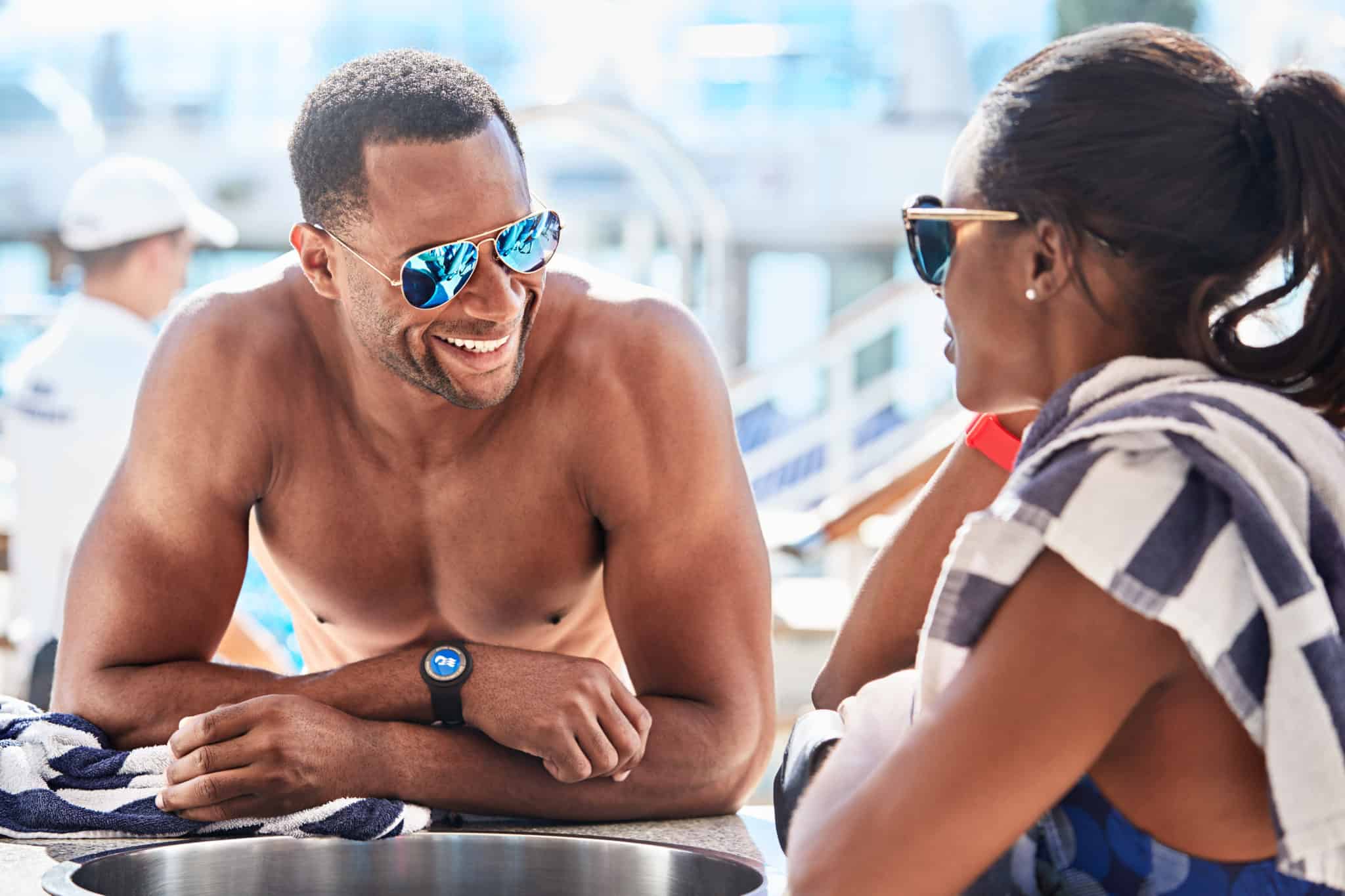 The award-winning OceanMedallion technology was not developed specifically for public health reasons, but the touch-free interactions it enables will play an important role as Princess works to meet Centers for Disease Control and Prevention (CDC) requirements for ships to sail again from U.S. ports.
"Innovation is allowing us to pair guidance from public health experts with the unparalleled touch-free capabilities of the OceanMedallion honoring our commitment to health and safety, while continuing to reinvent and simplify the experience all together," elaborated Swartz.
The OceanMedallion connects guests and crew to an IoT platform through a network of sensors and readers located throughout the ship. These can recognize individuals, facilitating touchless capabilities that include personalized service and interactive entertainment, while also reducing contact between guests and crew on board and in ports. That's a huge benefit in these times.
"The same technology we've used to simplify and personalize the guest experience on our Princess MedallionClass ships for the past three years is now being further leveraged to safeguard our guests and crew as well," said John Padgett, chief experience and innovation officer for Carnival Corporation.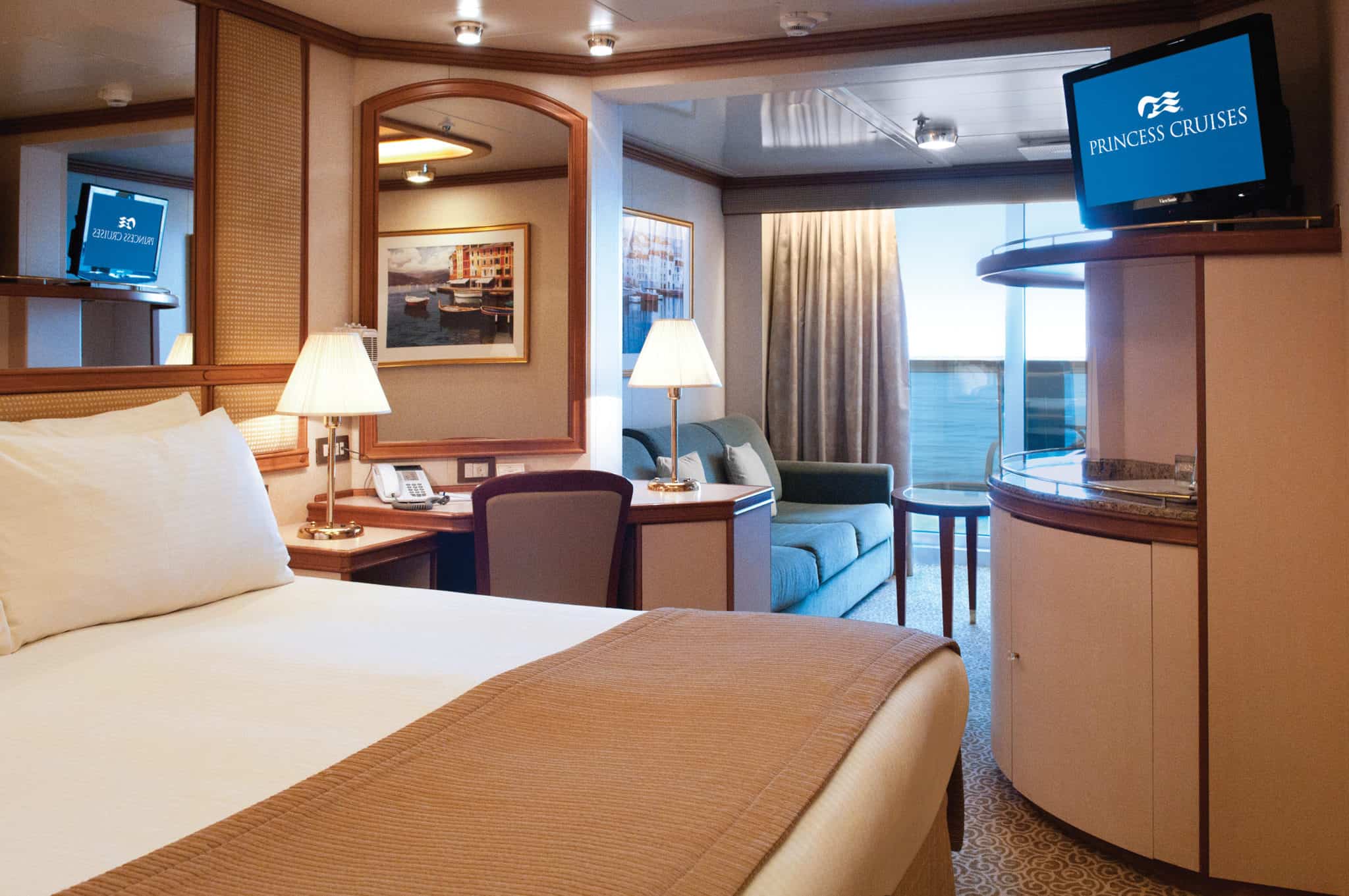 Here are some of the ways OceanMedallion will streamline cruising with Princess: 
Pre-Departure Preparation
All guests will be required to become 'OceanReady' before leaving home, creating a touchless, expedited arrival experience and embarkation. Guests will use the MedallionClass app to upload travel documents and complete a health questionnaire in advance as well as provide important emergency information and supply a photo for security.
Touchless Arrival and Embarkation
Princess will leverage OceanMedallion technology to reduce friction, remove contact, and avoid crowds — streamlining arrival and check-in.
Reinventing The Muster Drill
Cruisers often grumble about the mandatory muster safety drill on embarkation day, which requires all passengers to gather at stations around the ship. OceanMedallion enables a new approach that lets guests watch a safety video on their mobile device anytime on embarkation day or from the comfort of their cabin via their stateroom TV. They can then verify their designated muster station with a contactless check-in at their convenience anytime between boarding and sail away. 
Keyless Stateroom Entry
When wearing the OceanMedallion, guests will enjoy the ease of their cabin door automatically unlocking as they approach. The traditional do-not-disturb sign also becomes a thing of the past as the feature is integrated with the personalized portal outside each cabin, allowing guests to request privacy or designate their room for service by touching the display or using the MedallionClass app. 
No-Touch Purchasing
'MedallionPay' eliminates the need to carry cash and credit cards, enabling truly touchless purchase of food, beverages, merchandise, and excursions. The proximity of the Medallion associates a guest's photo with their location, so there's no need to use a card, sign, or enter a pin number. 
What You Want, Where You Want
With OceanMedallion, food, beverage, retail orders, and service can now be delivered directly to a guest's location. Guests can place orders using their smart device, their stateroom TV, or with a crew member.
Plus, instead of queuing at the guest service desk, guests sailing on MedallionClass ships will now be able to request assistance from their mobile device, stateroom TV, or any crew member using OceanNow. Requests will then be routed to a crew member to chat or locate the guest to provide personal assistance.
Princess MedallionClass ships come with 'MedallionNet' internet service, which the line claims as the best Wi-Fi at sea. MedallionNet offers "fast, unlimited, and affordable" connectivity, the line says, so guests can stream movies, shows, games and music, connect to social media sites, and video chat from anywhere on the ship.