While going on your first cruise is exciting, it can also be very overwhelming. You're about to embark on a whole new kind of vacation! We've gathered some essential first-timer tips, so that you can feel more at ease from the moment you step onto the ship.
1. Pre-pay as much as you can.
Pre-paying for your cruise gives you more control over your vacation budget. And the more you can prepay, the better. Before you even step on the ship, you can prepay for gratuities, excursions, drink packages, dining packages, and wifi. You can even purchase onboard credit for yourself and have money waiting for you onboard. Prepaying allows you to pay in installments prior to your cruise rather than in one lump sum at the end of your cruise, or to at least reduce what you owe.
2. Book your excursions in advance.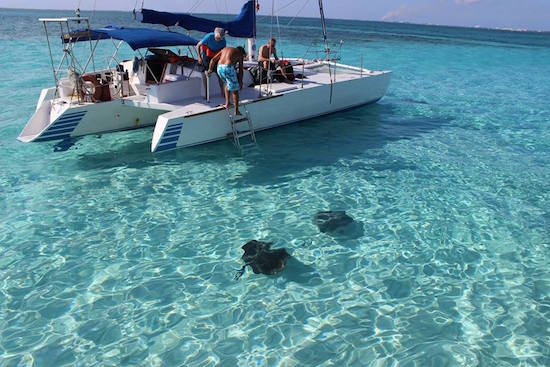 Excursions can be booked once onboard too, but it's best to book in advance. The sooner you book, the better chance you have of grabbing spaces on your top choice before it potentially fills up and reaches capacity. Also, by booking ahead of time you can explore third-party shore excursion companies and not just have to go with the cruise line's offerings.
3. Arrive to the cruise port at your assigned time.
Several popular cruise lines have started assigning boarding times to passengers, so be sure to choose which time you'd prefer if you don't want it automatically assigned to you. Then, try to get to the pier within your time slot, because they have the right to make you wait if you arrive too early.
4. Pack smart.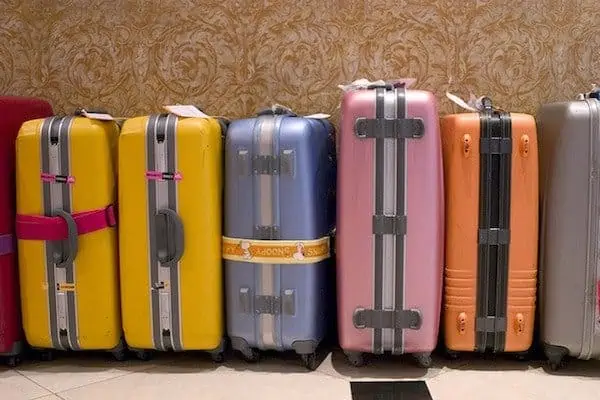 The first thing to remember when packing is that you'll want your immediate necessities in your carry-on that you'll take with you on the ship. It will take several hours for the rest of your luggage to arrive at your cabin; usually around dinnertime. If you want to go swimming right away, pack your swimsuit and maybe some dinner clothes in your carry-on. Bring articles of clothing that are versatile and will match other pieces you brought, as well as a good pair of walking shoes for excursions. And even if you're sailing the warm Caribbean or South Pacific, bring a sweatshirt or sweater – cruise ships often keep the air conditioning pretty chilly in the indoor areas. Lastly, remember that it's very easy to overpack. So if you're struggling to fit everything, take this tip from seasoned cruisers: you probably don't need as many tops and shorts as you think you do.
5. It's a marathon, not a sprint.
It can be exciting and overwhelming to board your first cruise ship. You realize for the first time in person how massive the vessel really is, and as you're exploring the decks, see a ton of venues and activities you need to check out at some point during the voyage. Take a level-headed approach to your cruise vacation. Make a list of the things you want to eat and do, and be sure to check the daily newsletter that arrives in your cabin each night for activities and specials for the following day. Highlight your must-do's, and then build the rest of your day around that. In between, have a drink at the next bar on your list, try the waterslide, or just veg out. Plan each day with not only activities, but with some time to relax, too.
6. There's no limit on food.
One wonderful thing about cruising is that with the general food aspect, it's like sailing on an all-inclusive resort. Of course there will be an uncharge for select specialty restaurants, but by no means do you have to patronize them. The buffet, main dining room, and often other venues and poolside grills will be completely free, so feel free to have second breakfast, linner (the meal between lunch and dinner), and a late-night snack on top of your traditional meals. For a lot of cruisers, cruising = eating!
7. The ship leaves on time.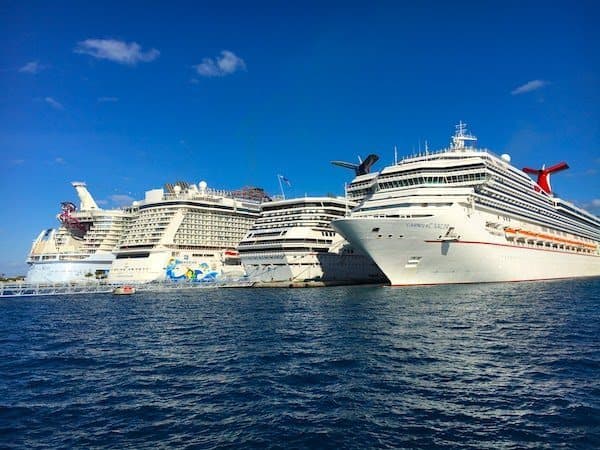 Unless you are on an excursion through the cruise line that ran late because of an unforeseen circumstance, the ship will leave as scheduled whether you're on board or not. We have heard of captains being extremely gracious and waiting a few more minutes for other stragglers, but that is the exception, not the rule. Get back to the ship at least 30 minutes prior to departure time, just to be safe.
8. Bring money on port days.
It sounds crazy, but I recently traveled with some first-time cruisers who got off the ship in Jamaica and didn't bring their wallets! They mistakenly thought our day was "all-inclusive" through the ship. You will always need money for things like tipping tour guides or purchasing souvenirs. It's also just a good idea to bring a credit card in the off chance that you get stuck in port due to an emergency.
Read More: 7 Cruise Port Safety Tips
9. Don't pack beach towels.
Save the space in your suitcase, because the cruise ship provides beach towels for you in your stateroom. You can take these off the ship, too. Just be sure you don't lose them or take them home with you. Otherwise, the cruise line will charge you a fee to replace them.
10. Leave jewelry onboard.
Many people already leave their important jewelry in their stateroom safe on port days to avoid being "targets" while visiting hot tourist spots. Although the risk of this is small, it's still a good idea to leave valuables behind. Plus, if you have plans to swim or snorkel, shiny objects in the water (like metal jewelry) can attract sea creatures like barracudas. Along the same lines, if you're visiting areas that are especially known for pickpocketing (like many cities in Europe), consider investing in a crossbody anti-theft purse, where the zippers lock and the material is slash-proof so that your ID and other valuables are safe in the crowds. 
You can read more Before You Go cruise tips here.