Over the years, 100s of listeners have written in to the show to share first-time cruise tips. Taken from their experience, advice, and mishaps, we've compiled this list to make sure you have the best sailing ever.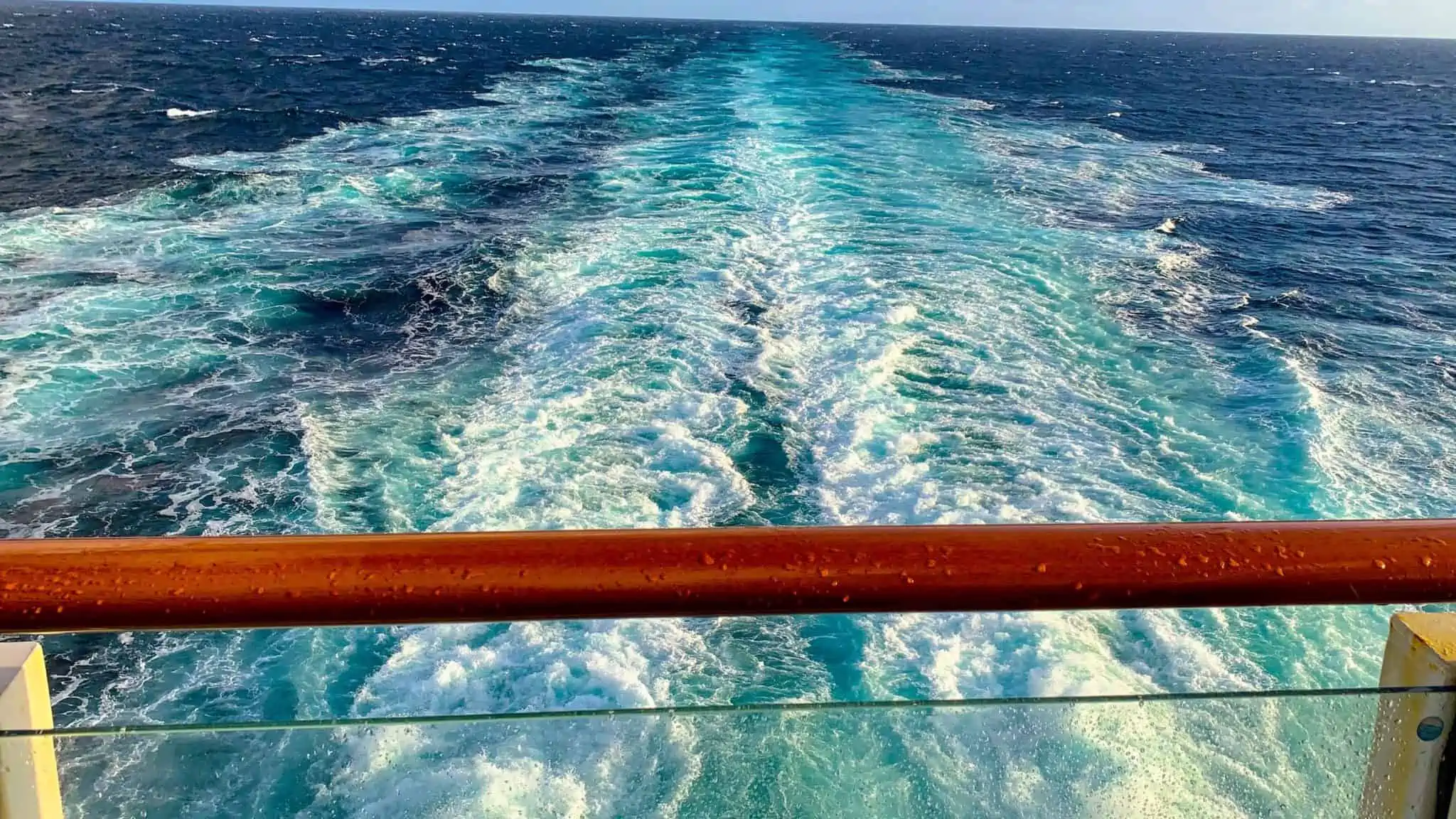 21 First Time Cruise Tips
1. Use a travel agent.
Let's start with a basic cruise tip for beginners. Yes, you can book a cruise online, or by calling the cruise line on the phone. But for first-timers, it's usually a good idea to book your first couple of sailings with a travel agent.
They'll help you find the cruise line, ship, and itinerary that are right for you. Every cruise line caters to a specific type of traveler, and if you're sailing with a group of younger friends looking to party, you don't want to end up on a ship that caters to mature adults where the average age is 65 and bars shut down well before midnight.
READ: 5 Reasons to Use a Travel Agent
While it might be tempting to book a cruise based on price alone, a cruise-specialized travel agent can help you sort through the offers and guide you in making the right choice. Some agents even have exclusive promotions and pricing, meaning you could get a better deal through an agent than you'll find on a website.
Typically, travel agents don't charge extra for their services. But even if there's a small service fee, it's usually worth it for access to their expertise, special offers, and to have an advocate in your corner if something goes wrong.
2. Put down a refundable deposit.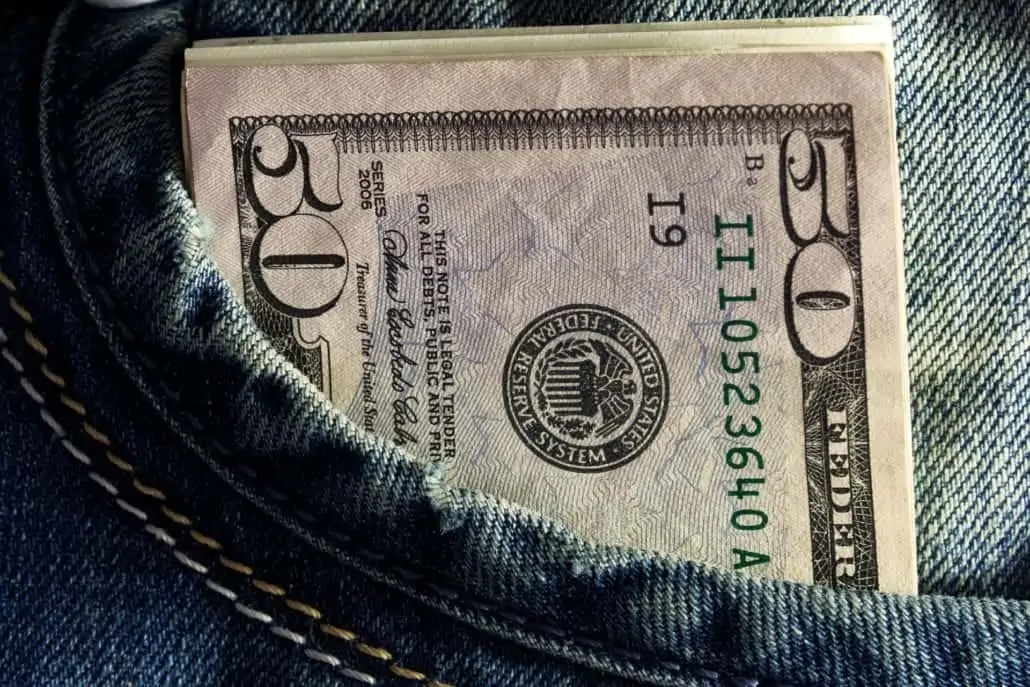 In recent years, most cruise lines have started offering "non-refundable deposit" fares in exchange for a (sometimes substantially) lower price. And that means exactly what you think it does…. once you pay your deposit, the line keeps your money, no matter what. You might be able to cancel or change your sail date (often with a penalty), but your deposit will be applied to your next cruise and will not be returned to you.
While saving some money is appealing, reserving your cruise with a non-refundable deposit can be an unsettling and risky proposition for first-time cruisers. For peace of mind and the most flexibility, it's best to go with a standard, refundable deposit — especially for your first cruise or two.
3. Buy a travel insurance policy.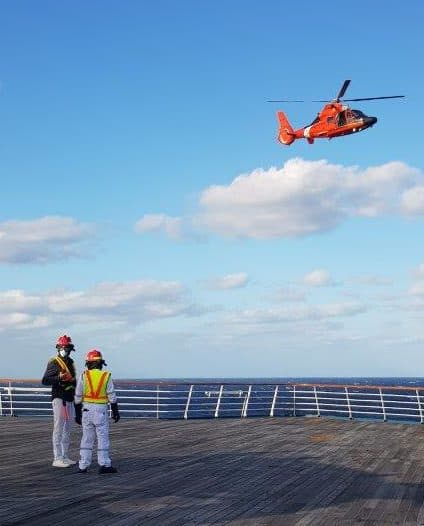 If you need to cancel your cruise, have to change your sail date, or fall ill while on the trip, you're likely looking at significant out-of-pocket expenses.
For a small investment, a travel insurance policy can substantially reduce or eliminate those expenses and give you peace of mind.
A medical evacuation from a ship can cost well over $10,000, so God forbid you or a member of your family gets ill on a cruise, the travel insurance policy will pay for itself hundreds of times over.
Even if your boss cancels your vacation time, your spouse loses their job, or you get into a car accident on the way to the airport, your travel insurance policy — which can cost less than $50 per person — will reimburse you for cancellation or change fees.
4. The internet is additional.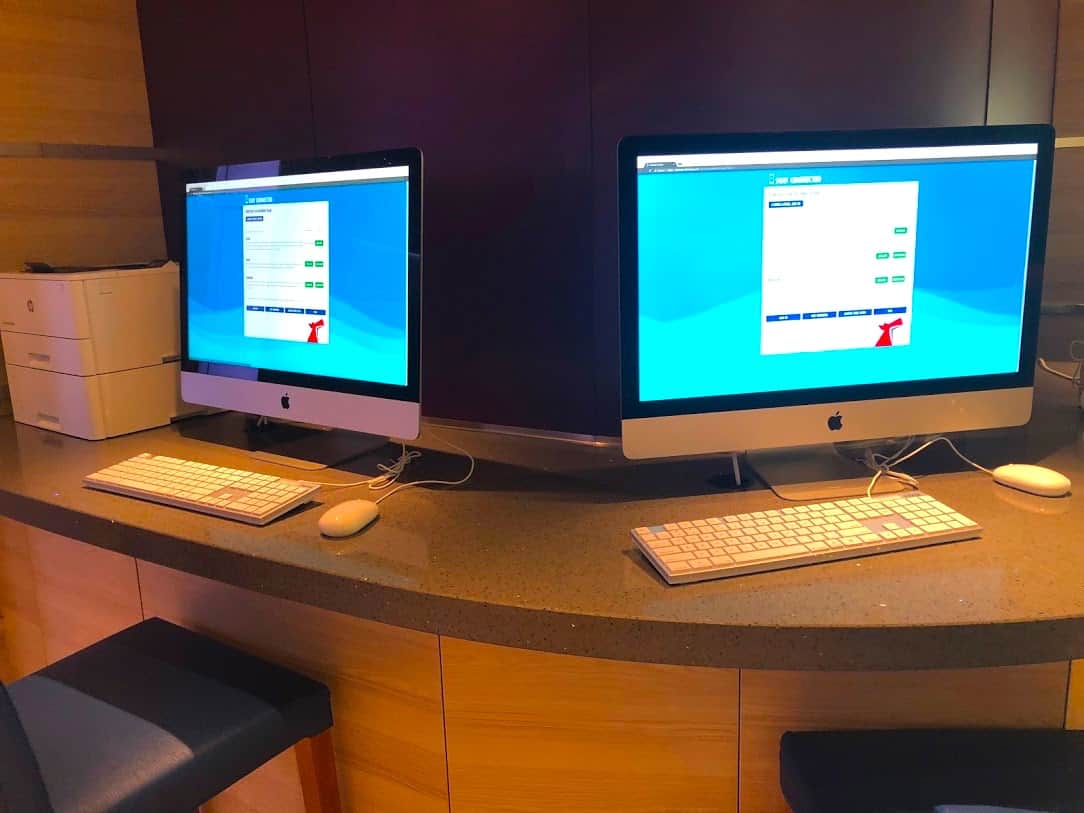 These days, most hotels include some sort of free internet in your room rate or resort fee, so first-time cruisers might expect the same thing on a cruise ship, which is, basically, a floating resort. But with some exceptions, getting online on a cruise ship will cost you. Not surprisingly, cruise ships rely on satellites for communication, so costs are higher and bandwidth is somewhat limited. Therefore, if you want to make a connection, you'll have to pony up.
In the last five years, most cruise lines have transitioned from per-minute charges to a flat daily fee that varies depending on what online services you want to access. If you're just looking to share updates from your vacation on social media, you'll pay a lot less per day than someone who wants to stream Netflix or join a Zoom call back to the office.
If you're dead set against paying for the internet, look for booking promotions that will give you a free internet package, or look for free, secure wifi hotspots in port.
5. Pick your stateroom carefully.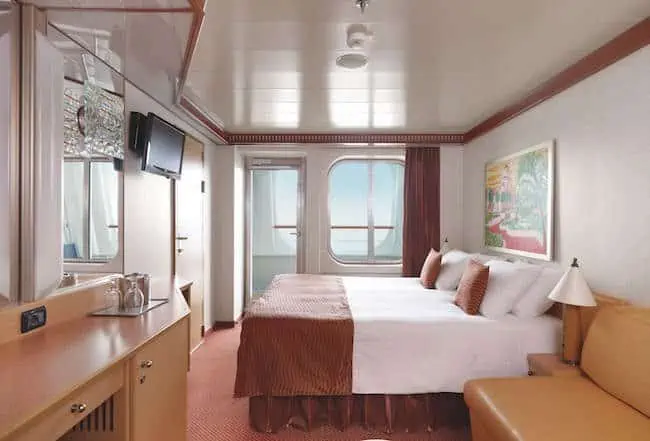 This is probably one of the most important tips on this list, and something that most first-time cruisers learn the hard way: stateroom location really matters.
You don't want a room above or below the ship's dance club or piano bar — especially if you turn in early — as the party in those venues tends to go late into the night. If you like to sleep late, you'll want to avoid rooms below the galley, as the kitchen staff arrives very early in the morning to move equipment to prepare for breakfast service.
If you're prone to motion sickness (or even think you might be), pick a room that's as close to the middle of the ship as possible and on a lower deck… cabins on either end of the ship and on higher decks are more prone to feeling the motion of the ocean.
6. Upgrades aren't necessarily a good thing.
If you get a call from your cruise line or travel agent a few weeks before sailing offering a free (or very, very cheap) upgrade, proceed with caution. "That sounds great," you might think. "What could be the problem?"
Often, cruise lines will dangle upgrades in front of unwary passengers to fill less desirable rooms. These "upgrades" could be in a poor location (see tip #5), offer an obstructed view, or have a weird room configuration.
If you've booked an inside stateroom and get a free upgrade to an oceanview room, even one with an obstructed view, you might be happy with it. But if you're in a nice, mid-ship balcony and get a free "upgrade" to a junior suite where the balcony is almost completely blocked by a lifeboat, chances are you'll be less satisfied.
So if you get that call, ask lots of questions, including verifying the specific room number you're being upgraded to, and check the deck plan before you agree to anything.
7. You don't need to pack a tux in the Caribbean.
Unless you're sailing on Cunard or a fancy luxury line like Seabourn or Regent Seven Seas, it's not necessary to wear a tuxedo or a ball gown on formal night for a Caribbean cruise.
Pressed slacks and a button-down shirt will usually be acceptable for men (and a tie never hurts), while women can wear a nice dress or pantsuit. While some passengers will dress to the nines and take formal portraits, you're under no pressure to walk around like a penguin on a tropical vacation.
Attire can be a bit more formal in Europe and some other destinations, but even there, a suit and tie are generally sufficient unless you're on a luxury line.
8. Some amenities are only available to suite guests.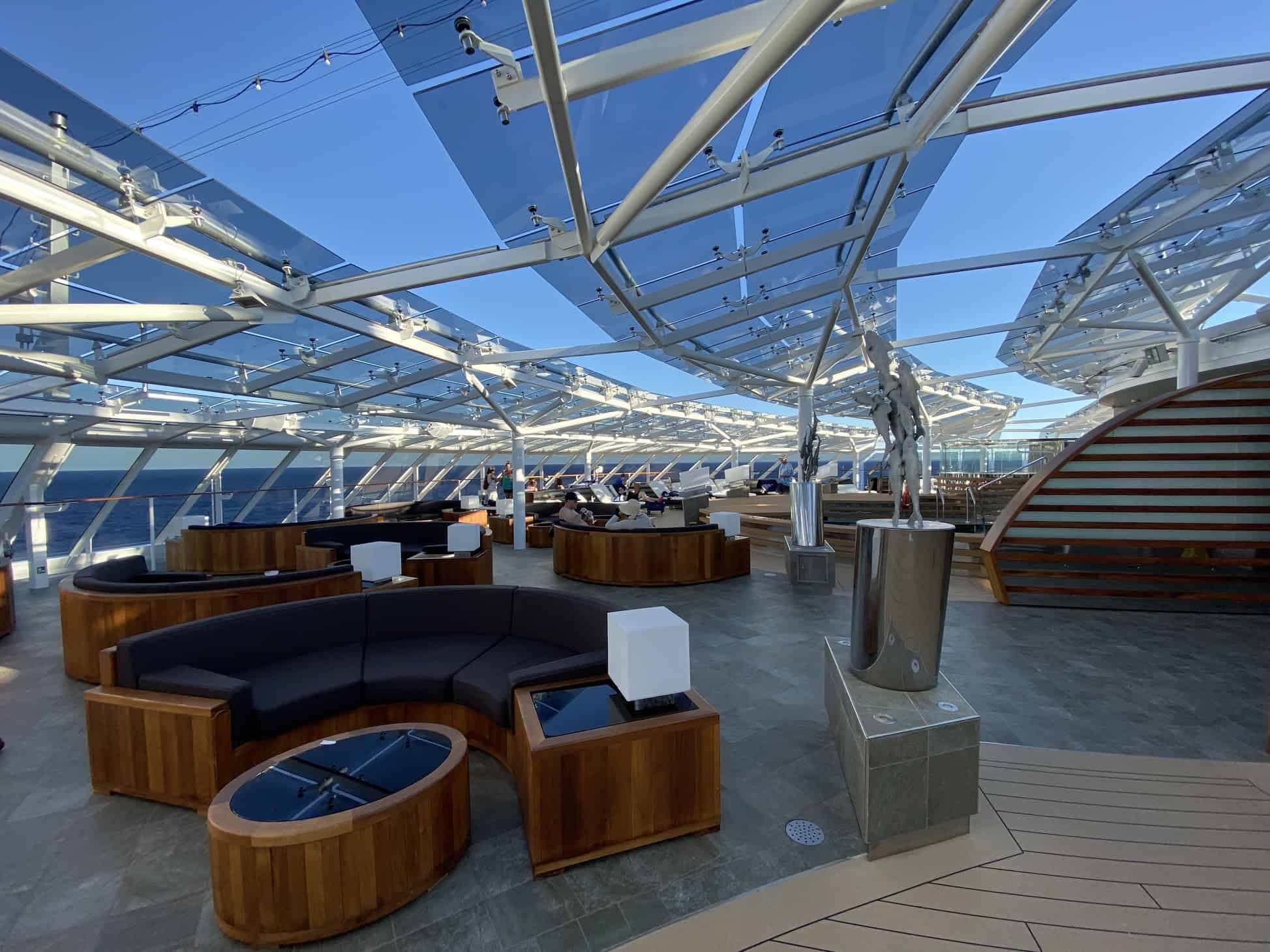 These days, cruising isn't nearly as classist as portrayed in the movie Titanic. However, passengers who have paid for a suite often have access to some additional amenities or areas on the ship.
To start, suite guests often get a special check-in area and priority embarkation. In their suite, they'll likely have upgraded bath amenities, fruit baskets, champagne, and the like; and they may have access to a dedicated concierge for planning and reservations. On some ships, those traveling in a suite may have access to a private restaurant, lounge, or pool area. The good news is these amenities are usually secluded from regular passengers, so you may never even know they exist on the ship, and therefore most likely won't feel left out.
9. You can request a table or seating switch in the dining room on embarkation day.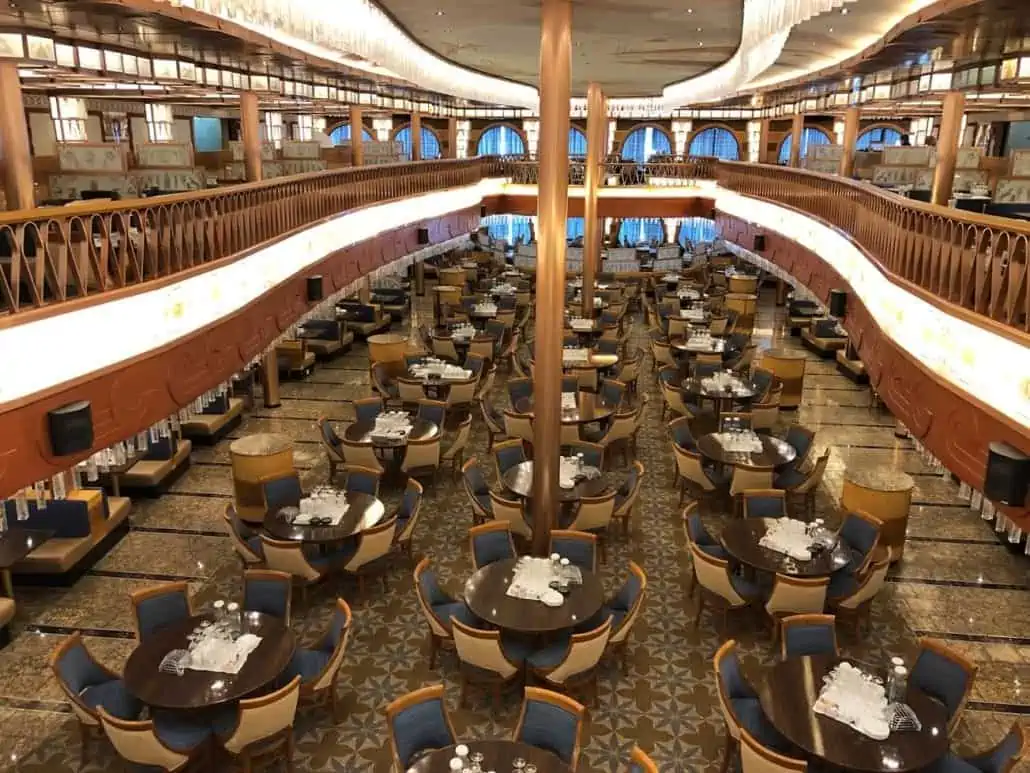 If you wanted early dining but were assigned to late, or you've been seated at a table for eight or ten when you wanted romantic dinners for two, it's possible to request that your seating or table be switched on embarkation day.
The ship's maitre'd (the crew member responsible for dining arrangements), is usually available in one of the restaurants on the first day of the cruise to take these types of requests from passengers.
While nothing can be guaranteed, they'll do their best to accommodate your preferences. And, if you are at a larger table and don't hit it off with your table mates after dinner on the first night, ask to speak to the maitre'd as you're leaving the dining room or at guest services. They'll gladly accommodate a request to switch tables for the remainder of the cruise.
10. Not all cruise lines serve the same soda.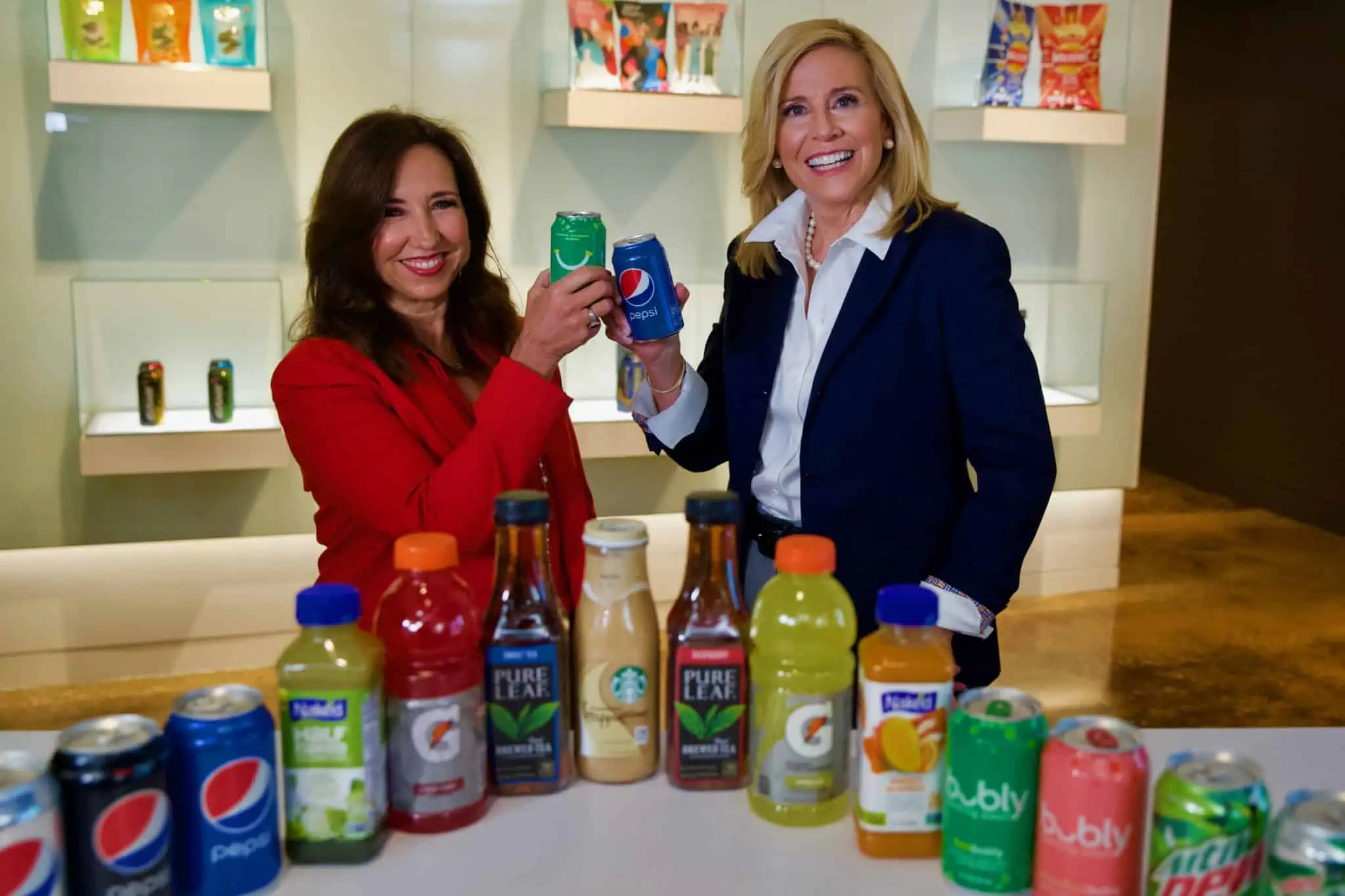 Coke vs. Pepsi is a battle for the ages (and for the taste buds of carbonated soft drink lovers), but it's also a battle that plays out on the decks of your favorite cruise ship. There's little worse for a dedicated Coke drinker than to be stuck for a whole week on a ship with only Pepsi products as far as the eye can see. And for someone who has mastered the Pepsi challenge, seeing that red Coke can on the bar can be maddening.
RELATED: Carnival Changes from Coke to Pepsi
It's true… each cruise line serves only one brand of cola, and it's "Cruiser Beware" to pick the right ship. Tempers flared a few years ago when Carnival Cruise Line switched from Coke to Pepsi, with loyal Coke drinkers threatening to jump ship over the news.
If your cruise line doesn't carry your favorite soda, you'll most likely be able to bring one 12 pack (cans only) aboard per person at the start of the cruise. Or, get used to drinking other beverages for the duration of your voyage.
11. You can pay extra to go to a nicer restaurant.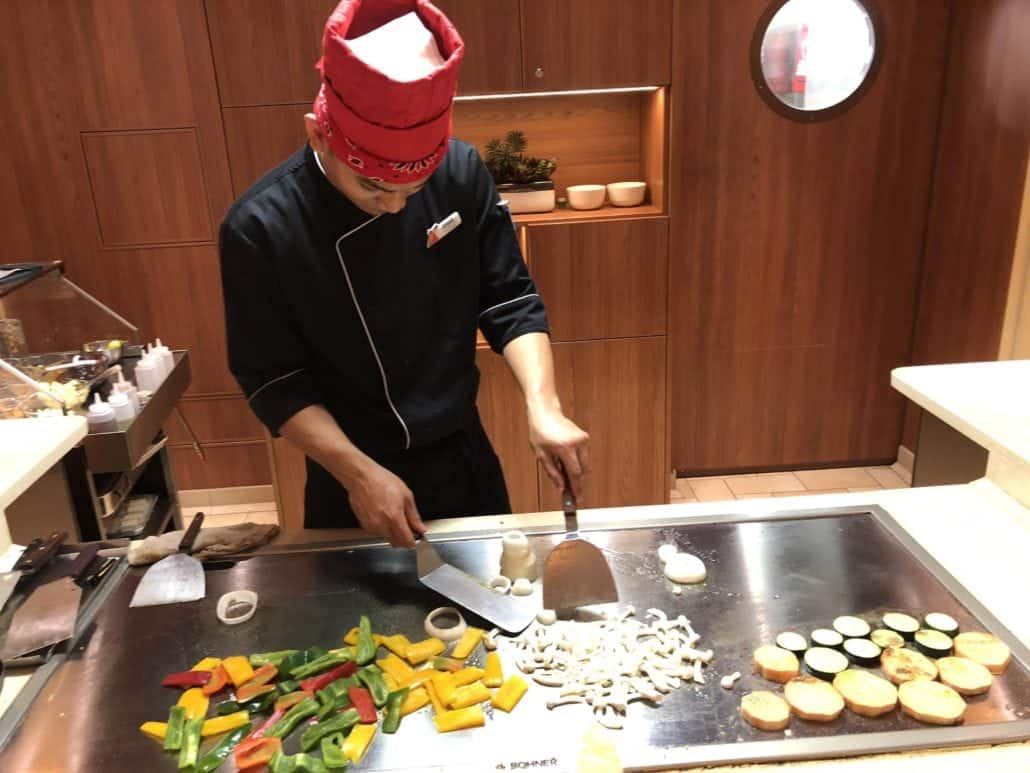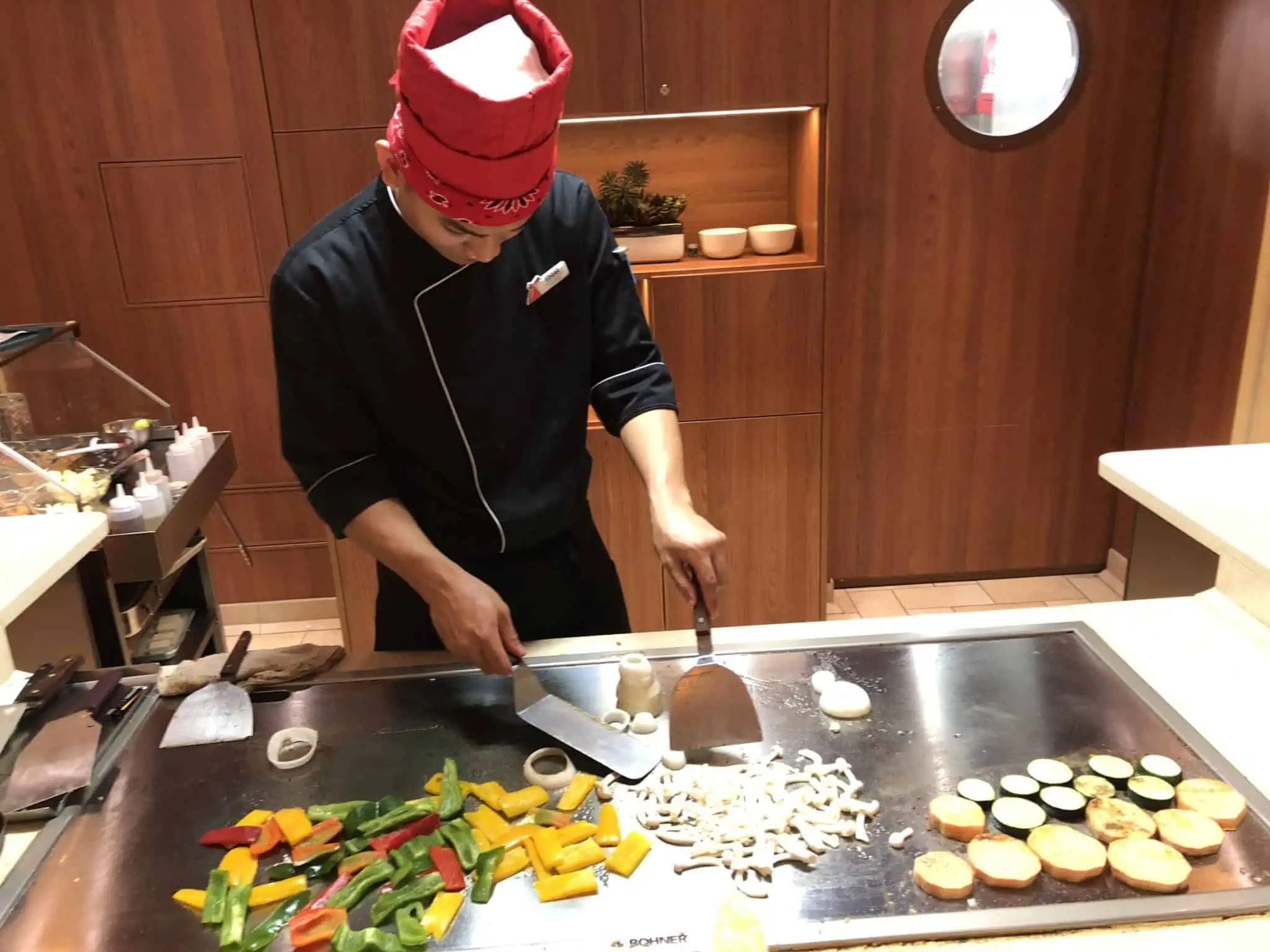 Your cruise fare includes meals in the main dining room, buffet, and, most likely, a few other locations where you can grab a sandwich, a burger, or a slice of pizza. But what some first-time cruisers don't realize is that they have the option of going to specialty restaurants that will serve higher quality food — usually with better service — at an additional charge.
Even the smallest cruise ships have at least one steakhouse or a gourmet restaurant that takes reservations. Larger cruise ships may have six or seven extra-charge dining experiences.
REVIEW: Carnival Steakhouse Review + Menu
Typically, these restaurants charge a flat fee per person, and you can order whatever you'd like off a menu. Some venues will be a la carte, where you pay per menu item, but that's the exception rather than the rule.
That being said, the food in the main dining room is usually high quality, too, and you're under no obligation to patronize these specialty dining options. They're just a nice choice for celebrating a special occasion on board, or if you want a different type of cuisine than is being served in the main dining room. Common specialty dining venues include French bistros, Japanese Hibachi, family-style Italian, and Brazilian or American steakhouses.
12. Longer cruises have older guests.
As a general rule, the longer the cruise, the older the average age of passengers onboard.
Three and four-night cruises tend to attract younger cruisers who want to party. Seven-night voyages are ideal for families who have a week's vacation to spend together. Older retirees gravitate to 10 to 21-night sailings because they don't have to worry about taking time off of work, they have the disposable income to pay for them, and a longer cruise means more enjoyment and relaxation and fewer travel hassles.
It can be shocking to a honeymooning couple on their dream cruise through the Panama Canal, anxious to connect with travelers their own age, to find they're the youngest passengers on the ship by 30 years.
13. Get the drink package.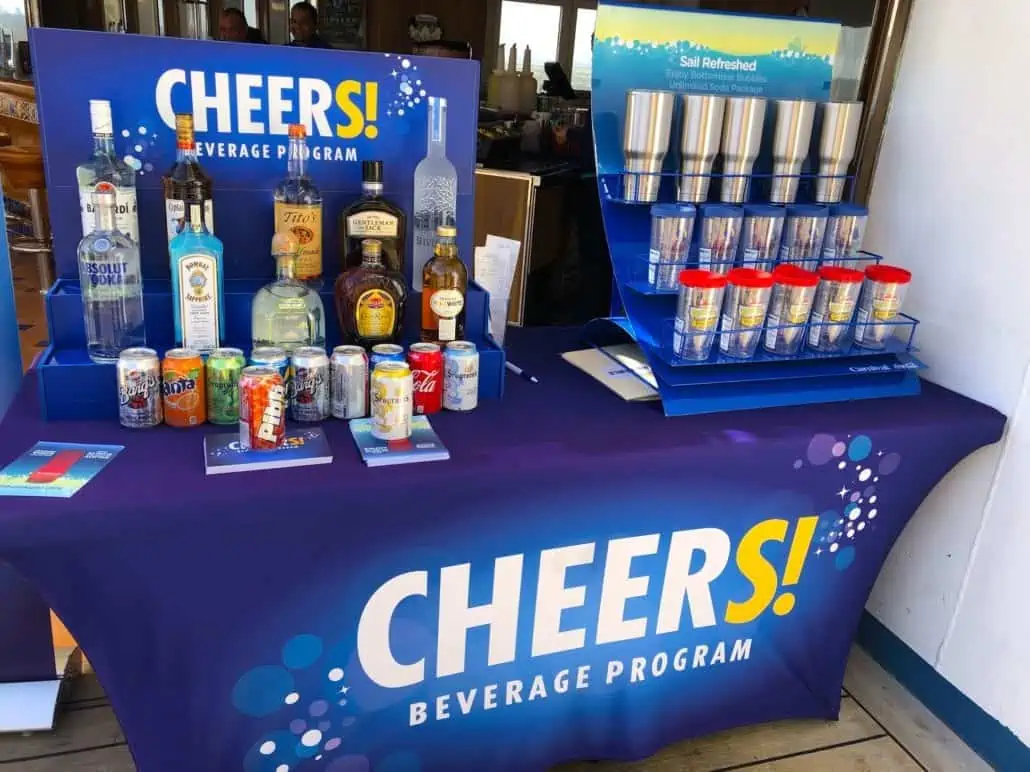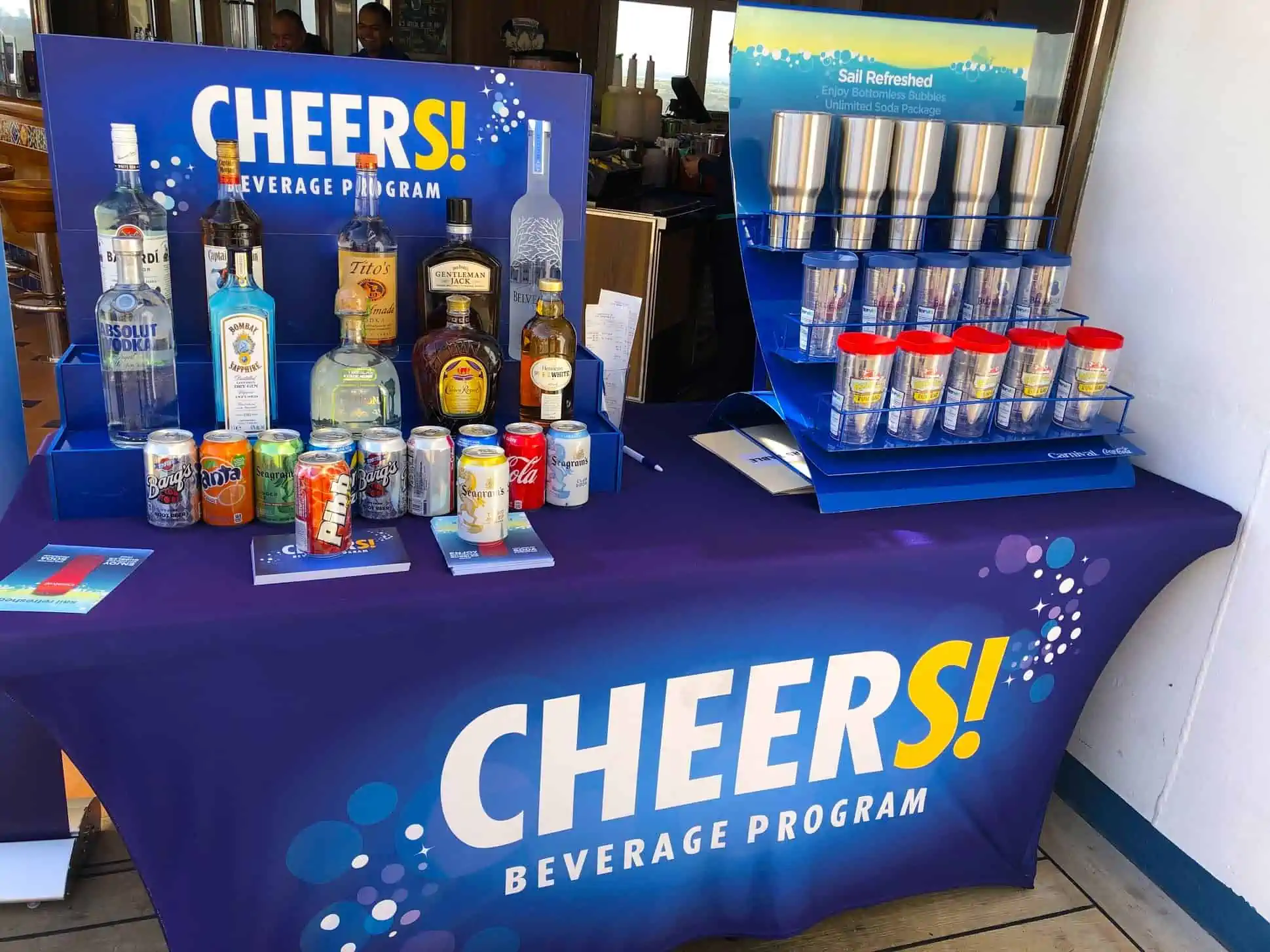 If you're expecting to have more than two or three drinks each day of your cruise, you might save money by purchasing the beverage package. Though the cost varies by cruise line, expect to pay between $50 and $70 per day for unlimited (or close to it) beer, wine, cocktails, and spirits.
While that may seem like a lot of money, once you realize a cocktail or mixed drink can run upwards of $12-$15, a glass of wine runs about $10, and a bottle of beer comes in at around $7 (more for imports), it can add up quickly.
REVIEW: Carnival Cruise CHEERS! Package
Often, you can get a drink package included in your cruise, as it's one of the most popular promotions used to incentivize bookings. But even if you pay out of pocket, your wallet will thank you later.
Keep in mind that there's no sharing of drink packages, and everyone in your stateroom who is 21+ must purchase a drink package if one person in the room does. If grandma is a teetotaler, she'll still have to pony up for a package if you're sharing a cabin with her. So make sure you figure that into your cost when doing the math to see if it's worth it for you.
14. You can order everything on the menu.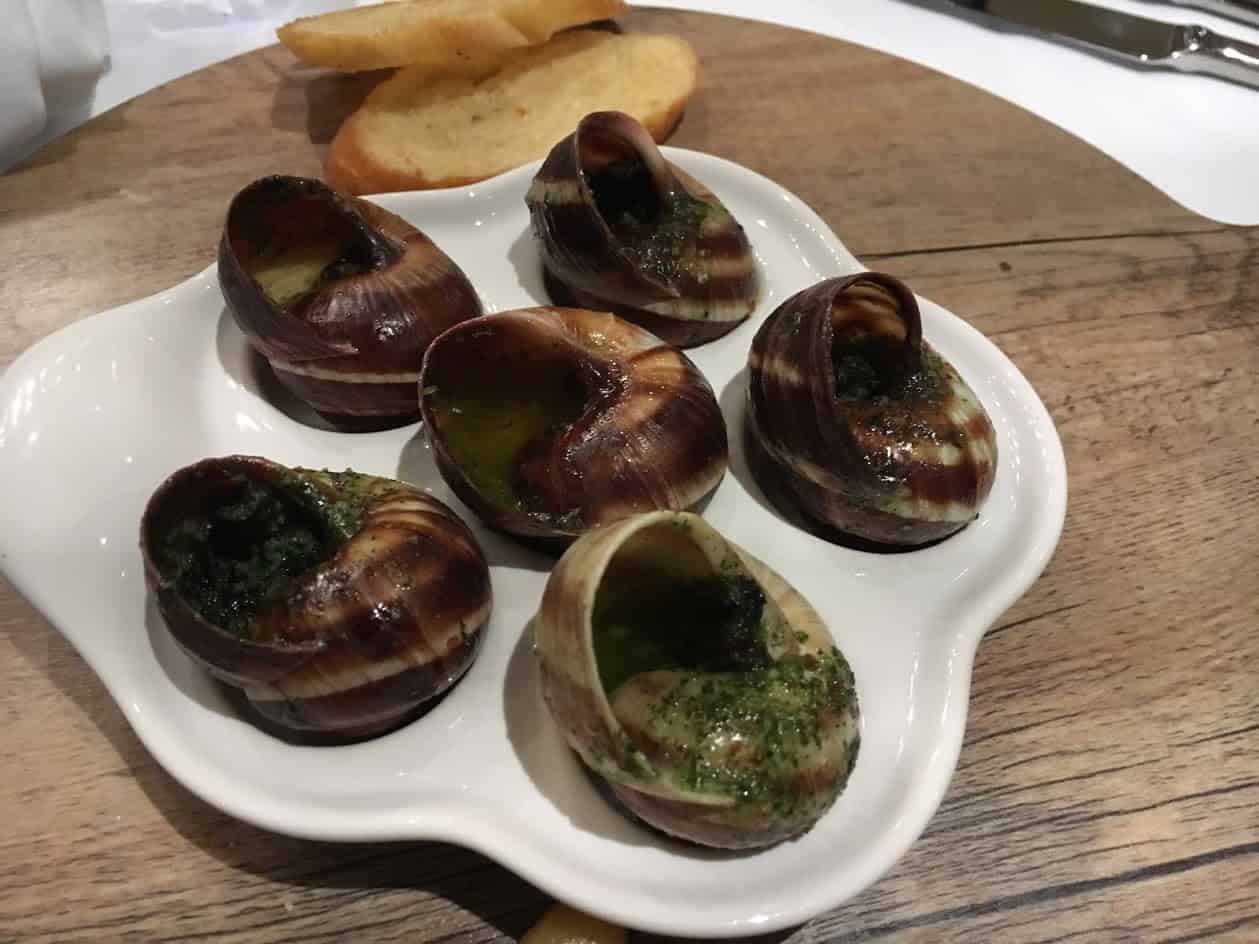 While most first-time cruisers would expect to be able to eat as much as they want at the cruise ship buffet, it comes as a surprise to many that dinner in the main dining room can offer the same experience.
Virtually every cruise line will allow you to order multiple appetizers, entrées, and desserts in the dining room. Do multiple dishes catch your eye? Try them all. Big of fan of lobster tails or prime rib? Ask for a second or third portion. No one is judging… you're on vacation.
You can usually even request an entrée-sized serving of a particular appetizer that you enjoy. Try everything… but be sure to leave room for dessert, and then sample several of those, too.
15. Drinks aren't free in the casino.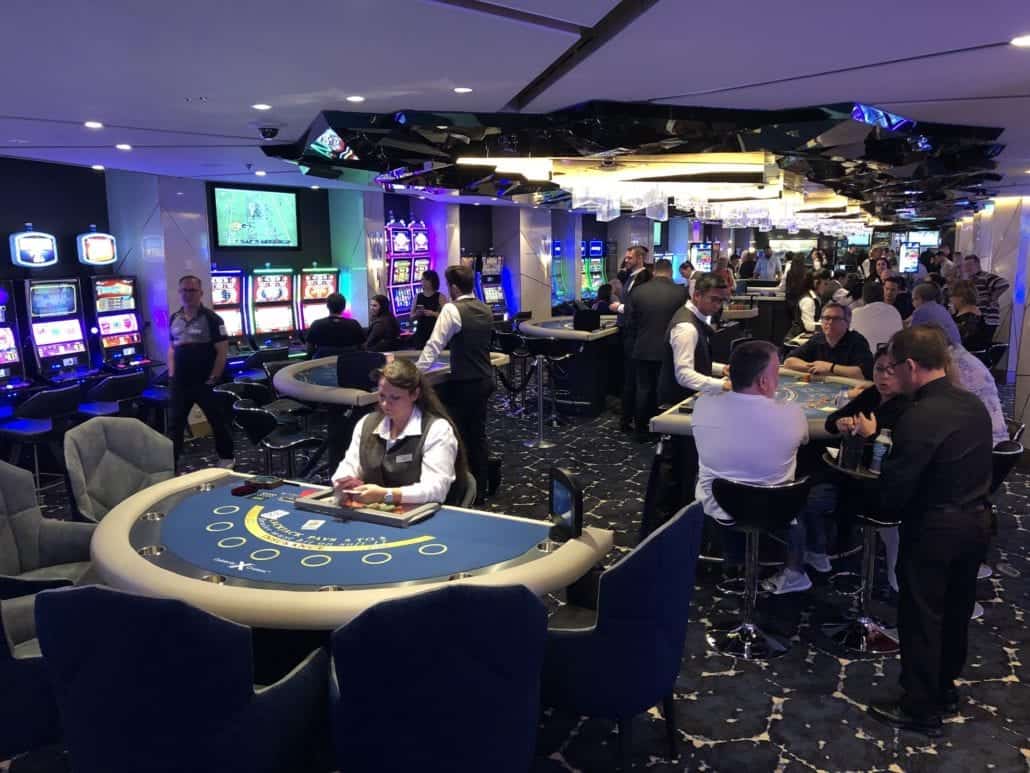 Gamblers know that in most casinos on land, you can sit down at a slot machine or table, start to play, and enjoy a free drink (or three). First-time cruisers are often surprised to find the same isn't true on a cruise ship.
Unless you've sailed and played on a particular cruise line many times and have earned many points on your players club card (read as "lost lots of money"), you'll be paying for drinks as you gamble.
On a ship, it would be too easy for a cruiser to sit down, play one or two hands of blackjack, and then head to the pool with your free drink. Therefore, the alcohol doesn't flow as freely on ships as it does on land where you're a more captive customer. Just one more reason to get the drink package (see tip #13).
16. Shop on the last day for 'deals.'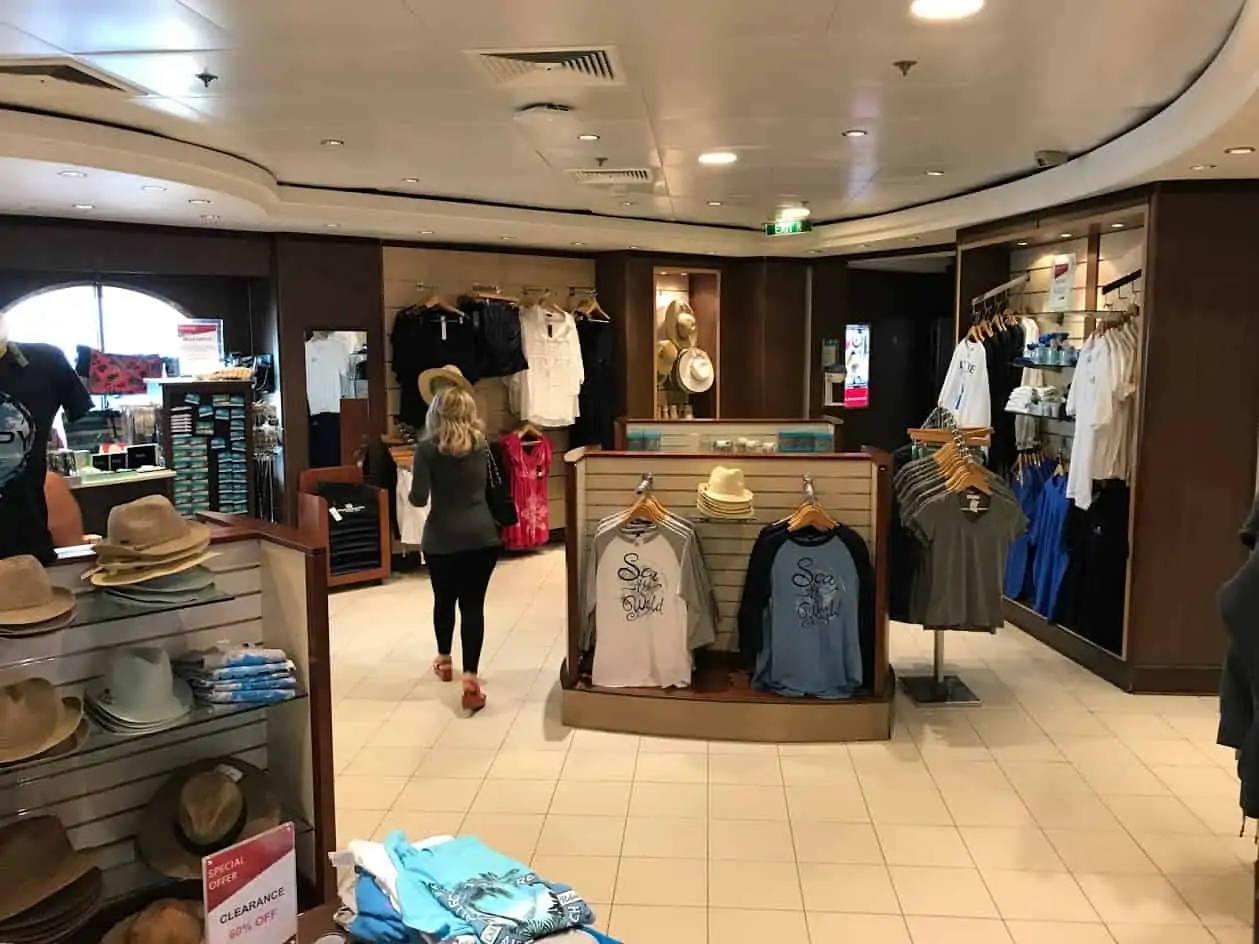 On the last sea day of your cruise, the ship's stores will usually hold a big "clearance sale," flea market-style, in one of the dining rooms or on tables in the atrium and public areas. First-time cruisers will be attracted to these events, thinking there must be really good deals. And there may be, though it's definitely a buyer-beware situation.
Especially on bigger ticket items (cameras, jewelry) make sure you know what the item retails for back home, and that the quality is comparable to the item you'd buy on land. And remember, if a deal looks too good to be true, it probably is.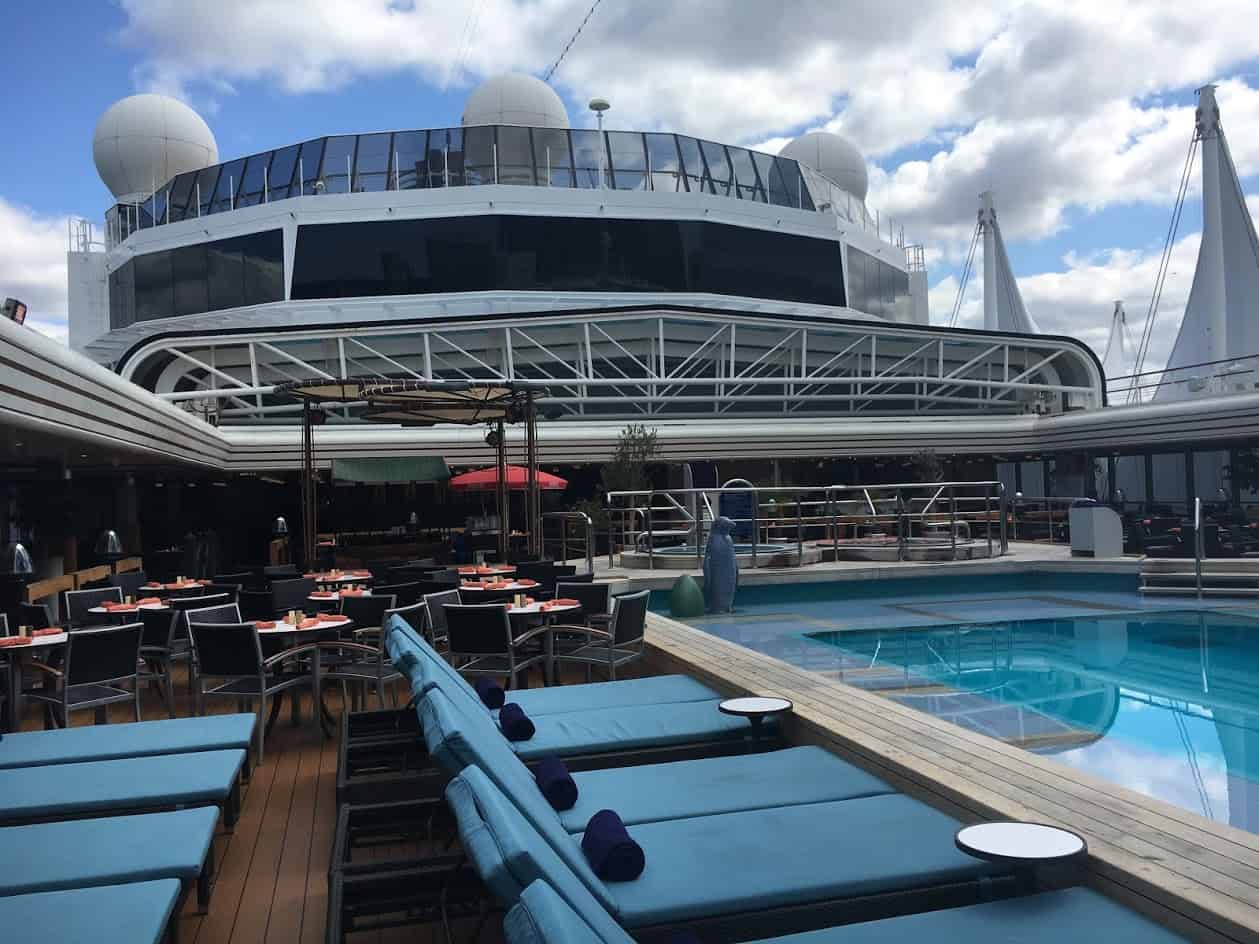 One occasion where you might find some really good clothing and souvenir items is at the end of a cruising season… think just before the ship leaves the Caribbean to go to Alaska, or when a ship moves from the Mediterranean to go to the Caribbean in October or November.
The crew will deeply discount t-shirts, magnets, and seasonal clothing with the old/current destination or ports on them. They'll be bringing on new stock for the new destinations, and there's really no room to store the old merchandise, so they want to get rid of it and the pricing will be very attractive.
17. You will be shamed if you throw your towel on a chair and walk away.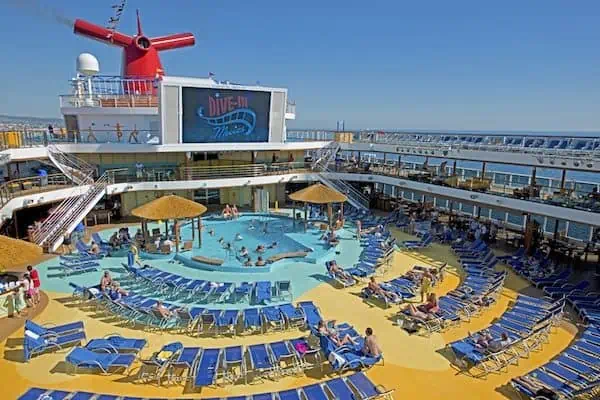 Lounge chairs next to the pool are prime real estate on a cruise ship. These in-demand spots are usually claimed first thing in the morning, often by creatures known as "chair hogs." Don't worry, there aren't actual hogs roaming the ship looking to lay out in the sun. Chair hog is the unpleasant moniker given to cruisers who leave a towel on a strategically located lounger in the early morning hours and disappear, often not returning for hours.
READ: 5 Ways to Fight Deck Chair Hogs
While some first-time cruisers may think emulating the behavior of the chair hogs sounds smart, easy, and low risk, it's not. First of all, it's extremely rude. Second of all, it's risky, because if a crew member or another cruiser sees you "claim" a lounge chair and walk away, your towel will probably be removed and you may be publicly shamed. Don't start your first cruise off on the wrong foot by being a "chair hog." If the loungers by the pool are full, check other areas of the top decks. There's usually a hidden spot or two with just as many loungers, lots of space, and, most importantly, plenty of sun.
18. People party hard the night before a sea day.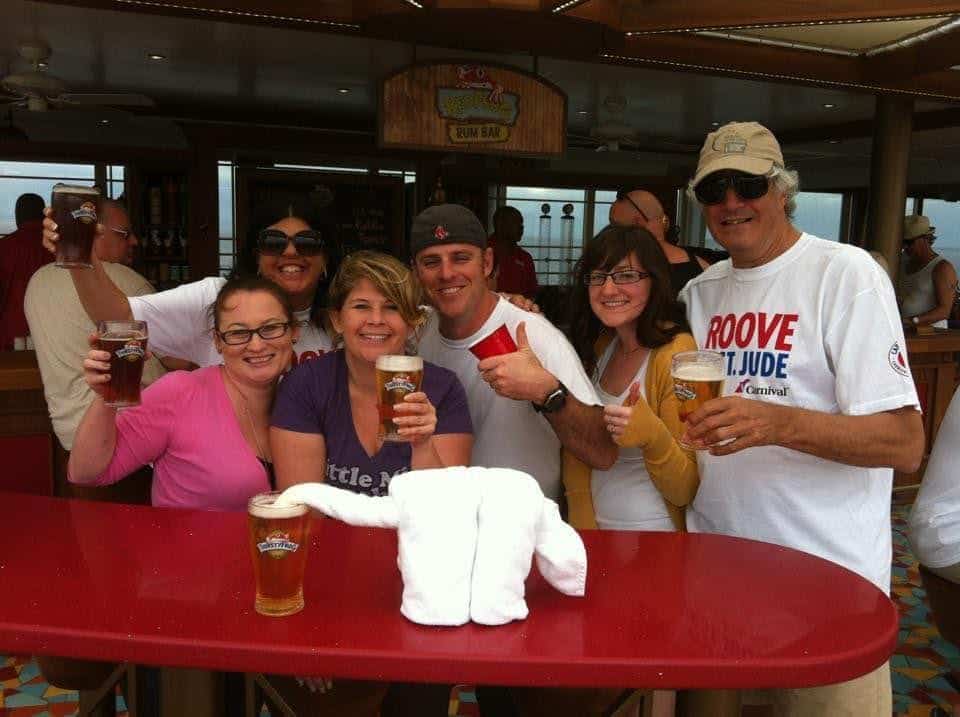 On a cruise ship, a sea day is the equivalent of a weekend day back home… the perfect chance to sleep in and maybe even enjoy breakfast (or lunch, if you sleep late enough) in bed.
That makes the evening before a sea day the equivalent of a Friday night — time to party! You'll find the casino extra crowded, the bars standing room only, and the dance club overflowing all night. And the good times won't wrap up early, either.
While bars in most cities on land have to close at 2 a.m. or so, cruise ships sail in international waters and have no such restrictions. Therefore, the party can (and will) go well into the wee hours of the morning.
Ever been in a packed club doing the electric slide at 4 a.m.? Well, you might have the chance on your first cruise.
19. There is a running track on the ship.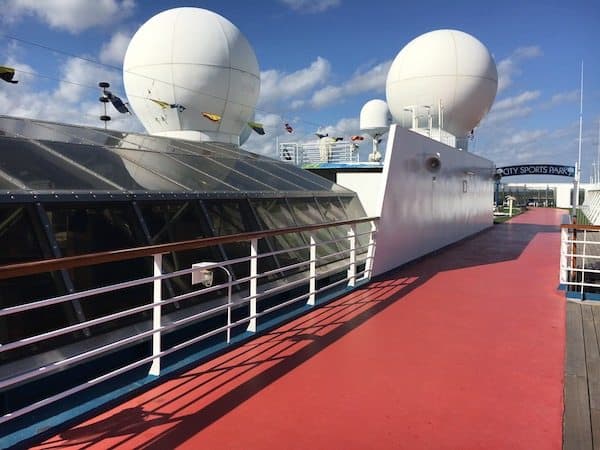 Every cruise ship we can think of has a running or jogging track, typically on the top deck, but occasionally on or near the promenade deck.
The distance varies depending on the size of the ship, but you can generally get at least a quarter-mile in for one lap around, and much more than that on bigger vessels. Every ship we've seen posts signage showing the distance for a full lap, but if you don't see one, ask at guest services.
20. Leaving the ship can be confusing — stay onboard as late as you can or leave very early.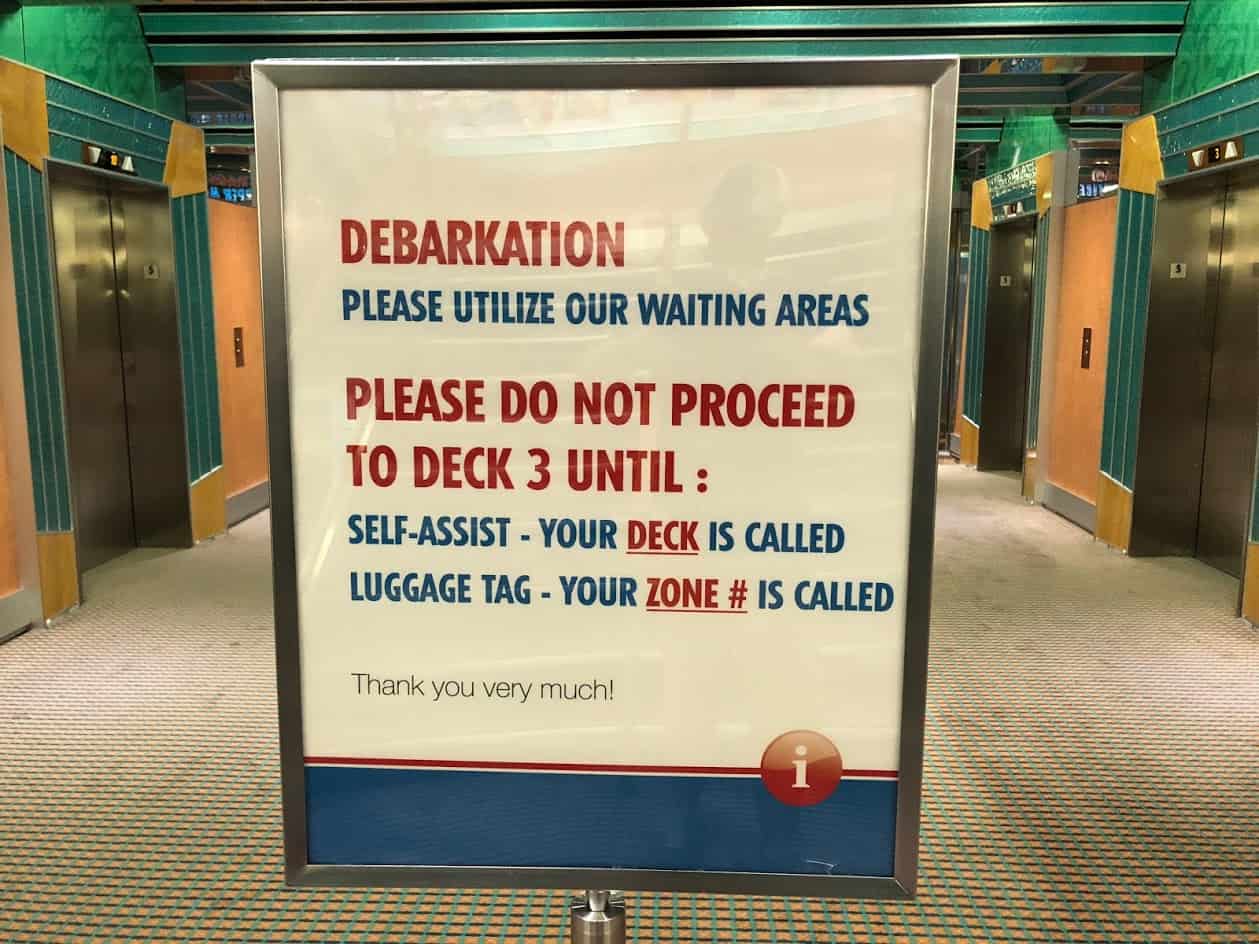 Disembarkation day, aka the end of the cruise, can be confusing and stressful. Depending on the cruise line, you'll either be assigned to or can choose an approximate time you want to disembark.
If you can handle your own luggage, we recommend the "self-assist" option, which means you'll be among the first guests off the ship once it receives clearance from customs. The only drawback is you'll have to carry your own luggage down the gangway and through the terminal.
If self-assist isn't an option for you, you'll be put into one of the other groups. Each of these groups takes longer to disembark as you have to wait for your luggage to be carted off the ship and set up at baggage claim in the terminal. If you need luggage assistance or just aren't in a hurry to get off the ship, try to get into the latest group possible.
You'll still have to leave your stateroom by 8 a.m., but you can have a leisurely breakfast and enjoy your last few hours on the ship without feeling rushed. If you're flying home, be sure to book a flight later in the day if you want to take advantage of this option.
21. They do a nice job accommodating allergies.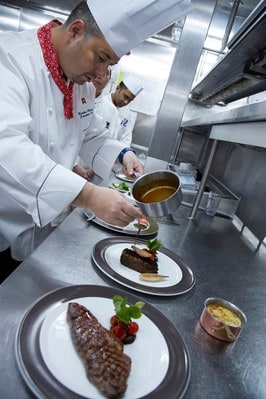 Cruise lines, as a general rule, do a pretty good job accommodating food allergies. If you need to eat gluten-free or low sodium or have a shellfish allergy (or whatever), let the cruise line know at the time of booking. Then, during your first visit to both the buffet and main dining room, ask to speak to the chef to discuss your needs.
The culinary team will go over your options, may give you a special menu to choose the next day's meals, or even prepare custom-made dishes that meet your requirements.
In Conclusion…
Having a fun and successful first cruise comes down to research and planning.
Cruisers armed with knowledge and information tend to enjoy themselves more and avoid problems encountered by those who haven't planned ahead. Simply by reading this article, you're now more prepared than most newbies. Congratulations — and enjoy your cruise.
Pin it for later!