Vacation is the time to kick back, relax, and order a drink. For those sailing on Carnival Horizon, there's no shortage of bars to choose from. Each venue features a unique drink menu and experience, so arrive thirsty. If you missed our dining post, you can also catch 16 places to eat on Horizon here. 
Here's a quick look at what you can expect from some of our favorite bars on Carnival Horizon. 
1. SkyBox Sports Bar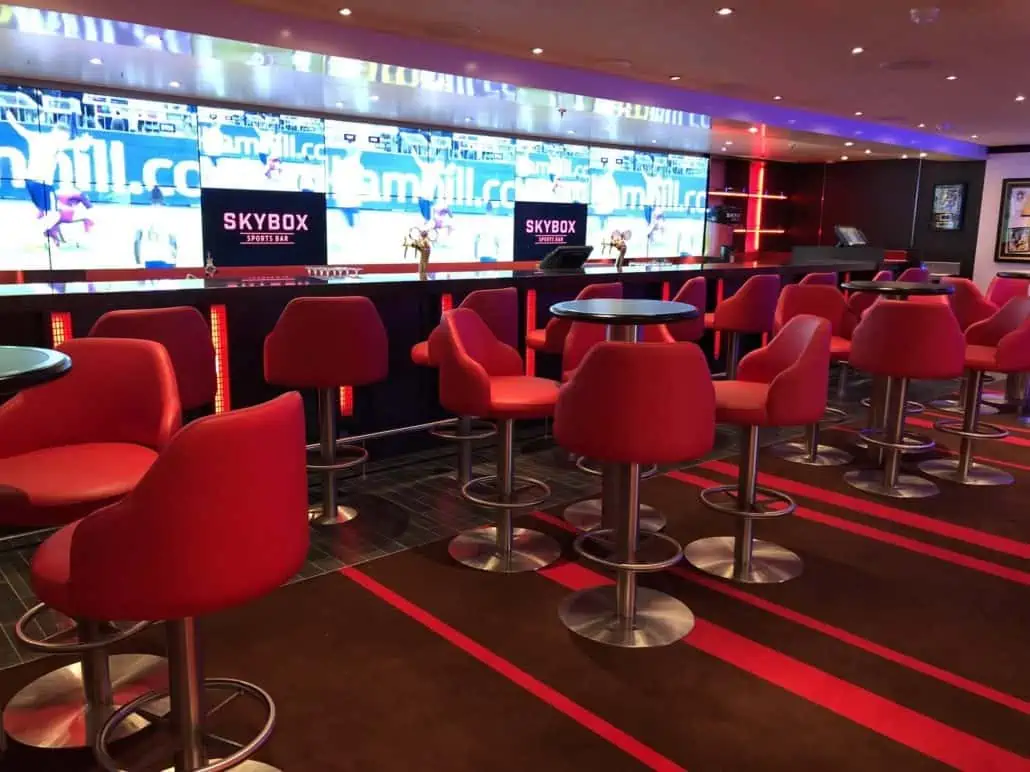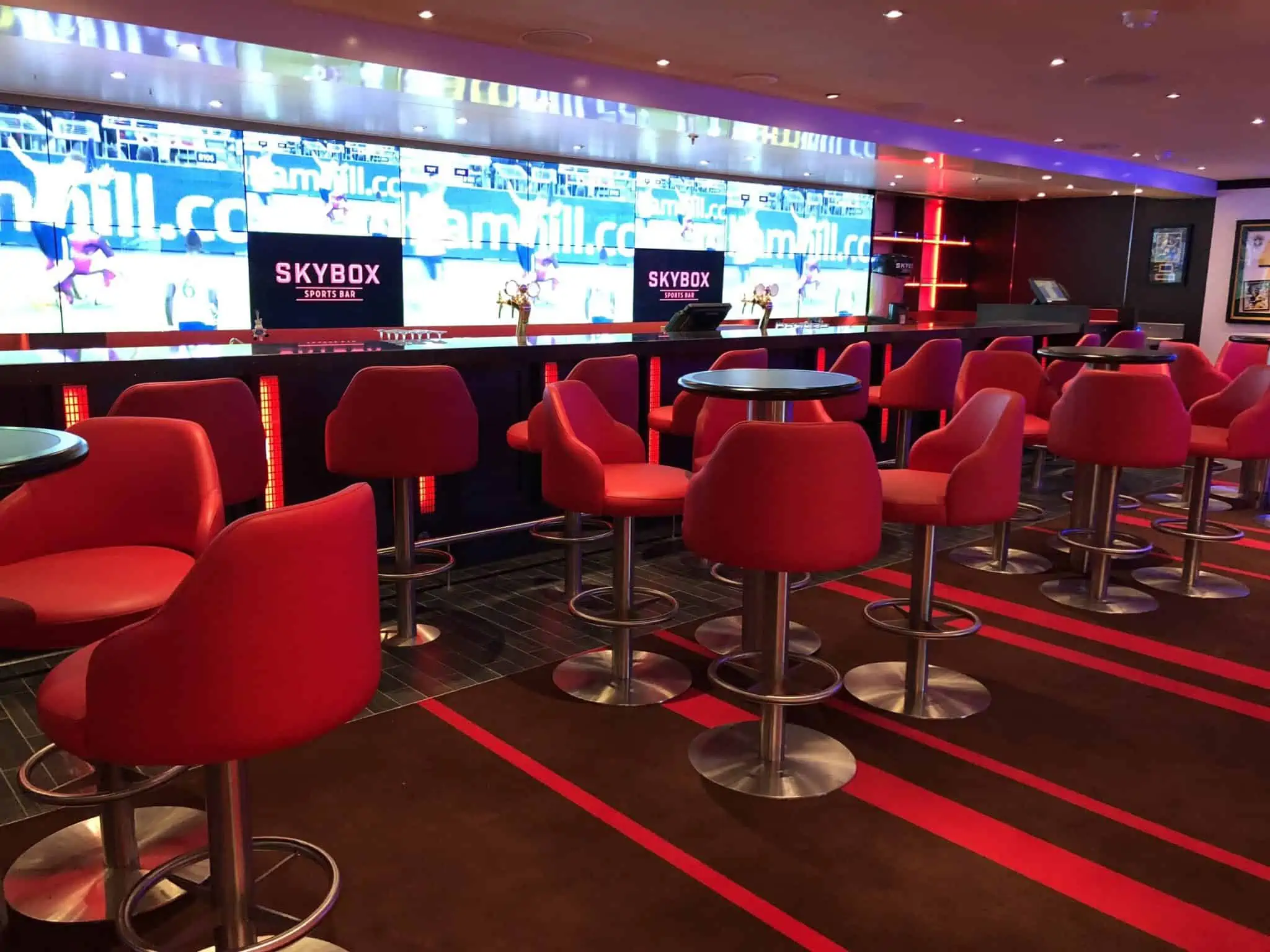 You won't miss out on the big sports events while at sea thanks to the SkyBox Sports Bar. Stop by for draft beer (including the ship's private label brew), signature cocktails, or just a pour of your favorite liquor. And if you get the munchies while you're there, be sure to ask for a hot soft pretzel or some peanuts in the shell.
2. Casino Bar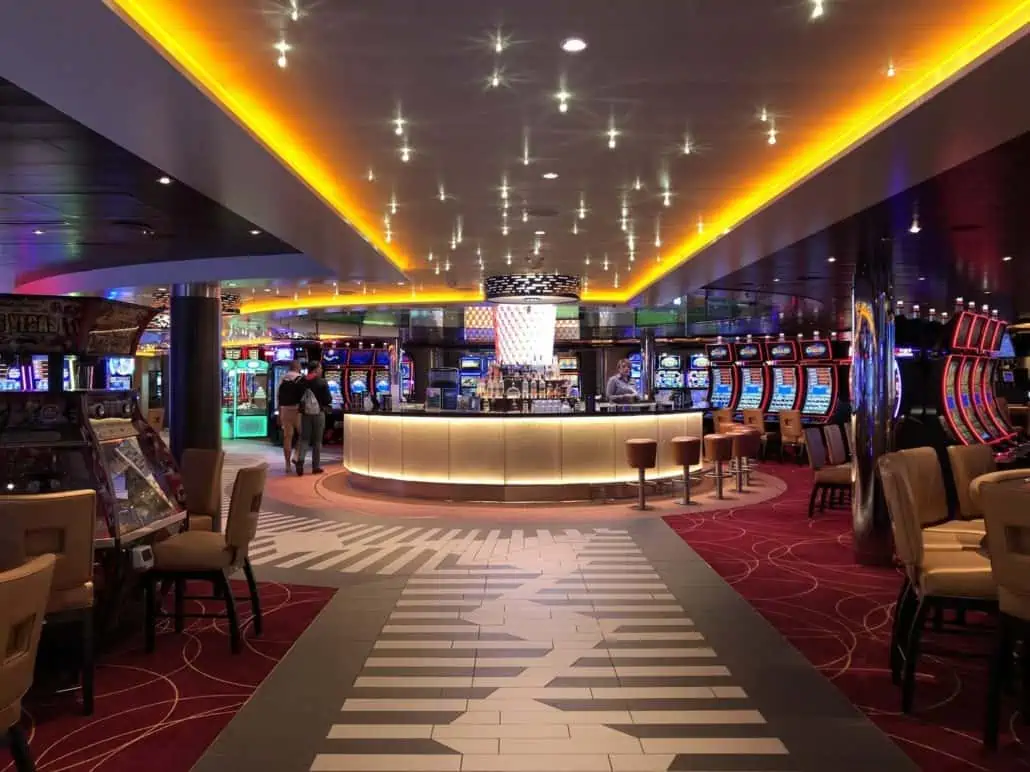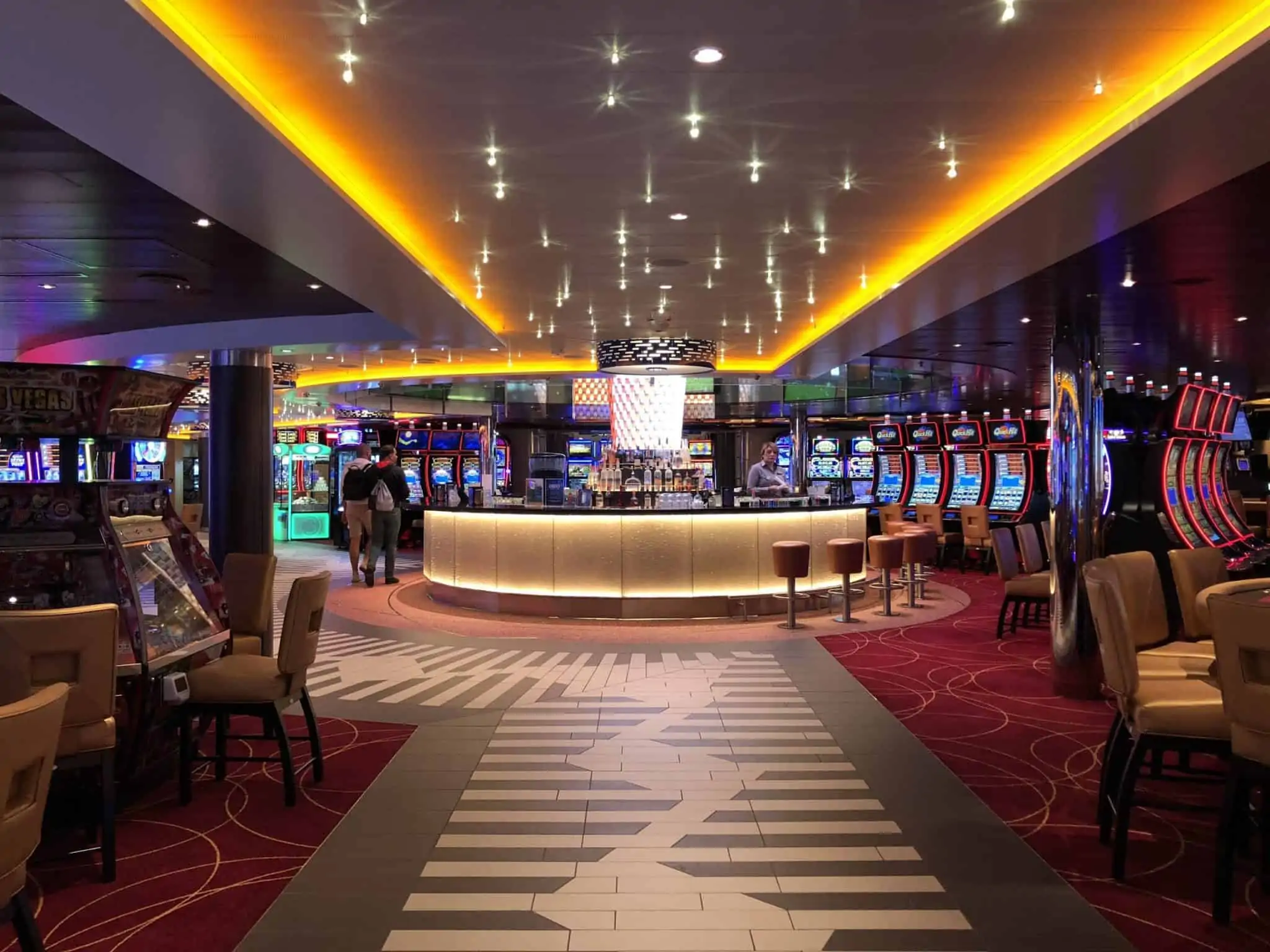 The casino bar is the one bar on the ship that's open into the early hours of the morning. In fact, the FunTimes doesn't usually list a closing time; it just says "Open Late." The menu is quite extensive, too, including everything from a cosmo to a vesper, a Manhattan to a Tropical Mule (with Malibu Coconut Rum and banana liquor replacing the vodka found in a traditional Moscow Mule). You'll also find a selection of wines and craft beers. Playing a hot machine and want to stay up past your usual bedtime? No worries… they have an array of Rockstar energy drinks available, too.
Read More: Comprehensive Review of Carnival Horizon 2018
3. Atrium Bar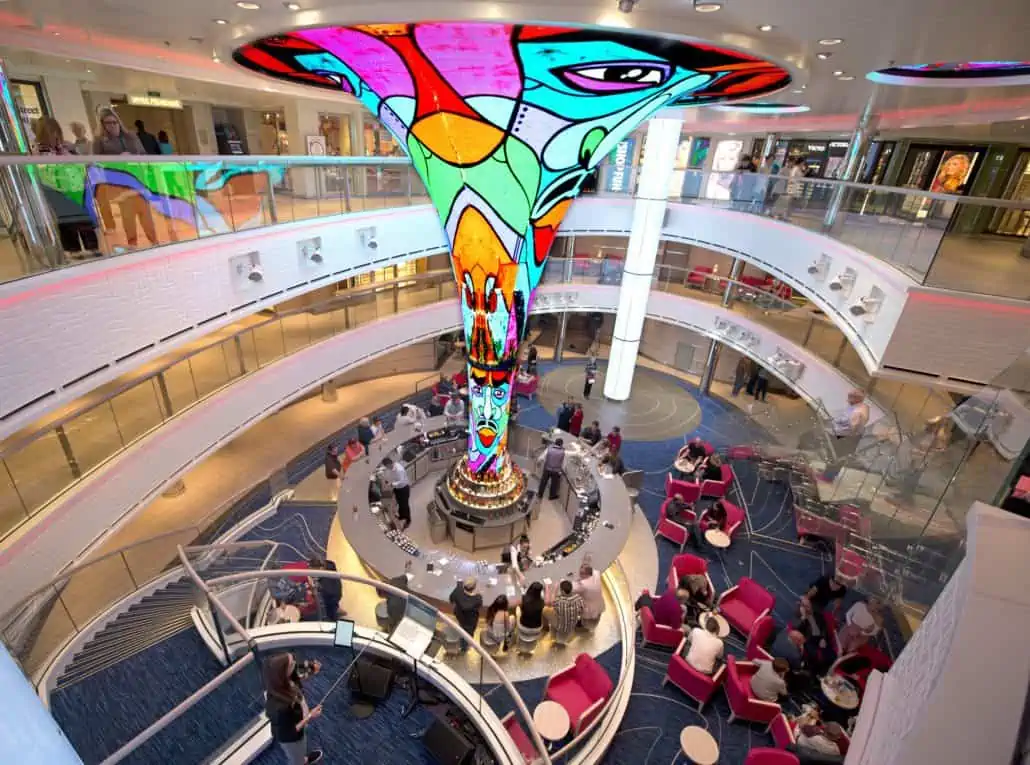 Carnival Horizon's atrium bar is in a league of its own (with Vista, though!) thanks to the three-story Dreamscape funnel and its constantly-changing displays (including digitized artwork done by over 30 kids from St. Jude's Children's Research Hospital, Carnival's charity partner). This is a great place to people watch while sipping what we're told is the most popular cocktail sold on board, a Kiss On The Lips. (The ingredients? Peach schnapps, mango mix, grenadine and crushed ice.) Our favorite? Why, the Cruiser, of course, which is vodka, Malibu Coconut Rum, and peach schnapps mixed with pineapple, cranberry, and orange juices. The atrium bar also has several beers on tap and… well, truth be told, there's not much you can't order here.
4. Havana Bar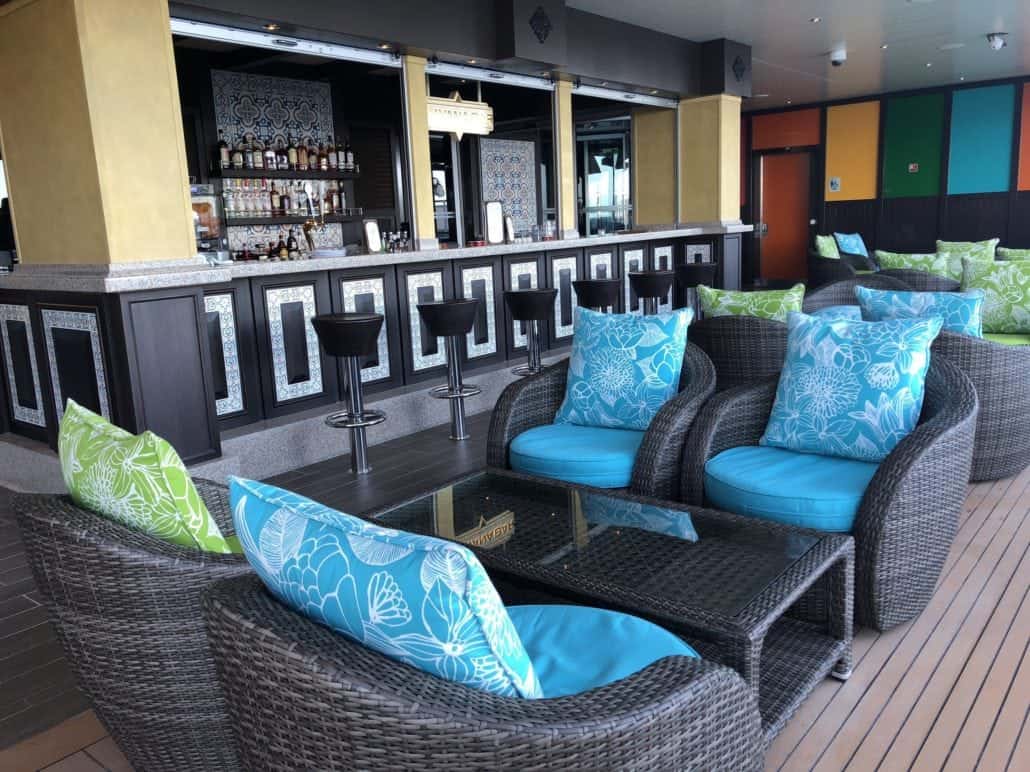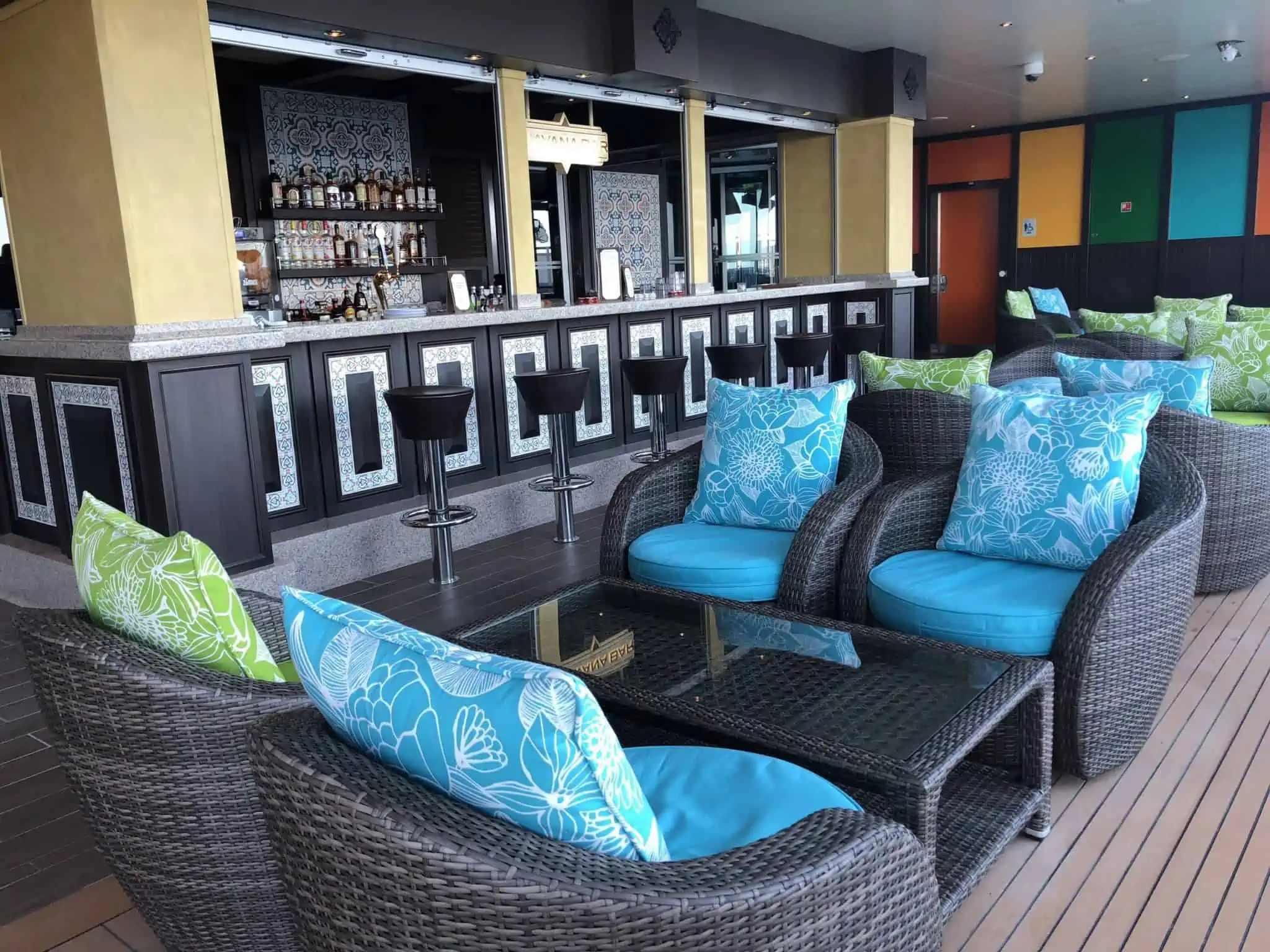 Located at the aft of the promenade deck, the Havana Bar has the Latin flare that every ship needs. Serving up drinks like mojitos, daiquiri clásicos, and the cleverly named Papa Doble (rum, grapefruit juice, maraschino liqueur, and lime juice), you'll want to hang out here for a few rounds. Plus, there's a live Latin band playing in the evenings and a dance floor on which to show off your moves.
5. Ocean Plaza Bar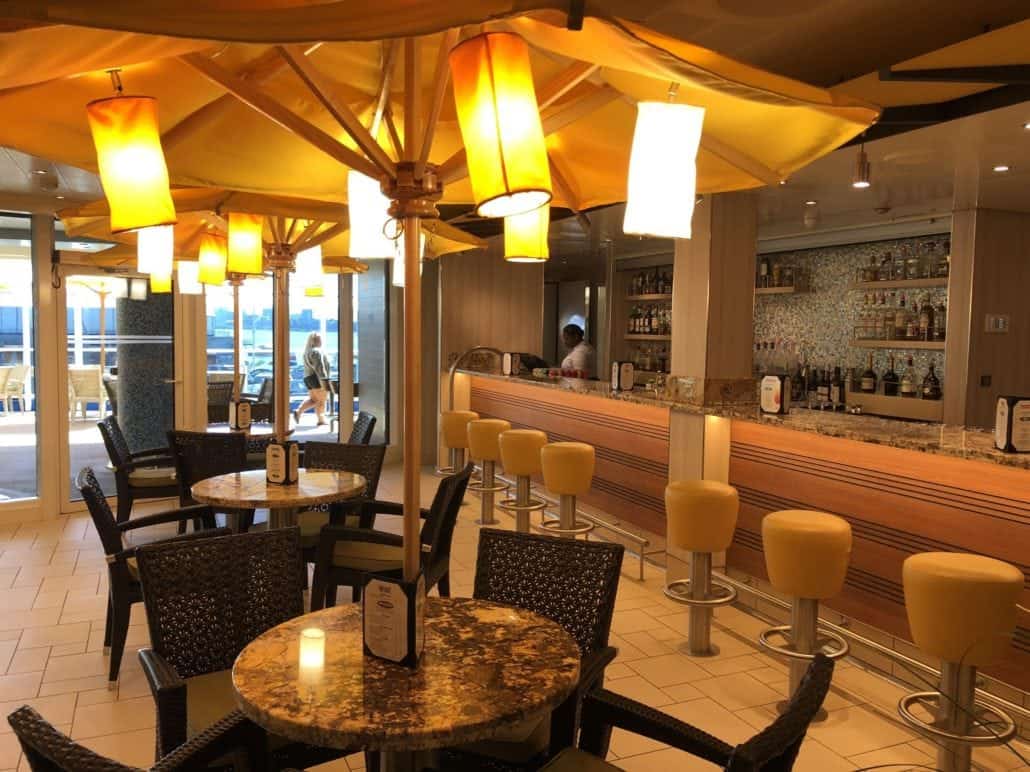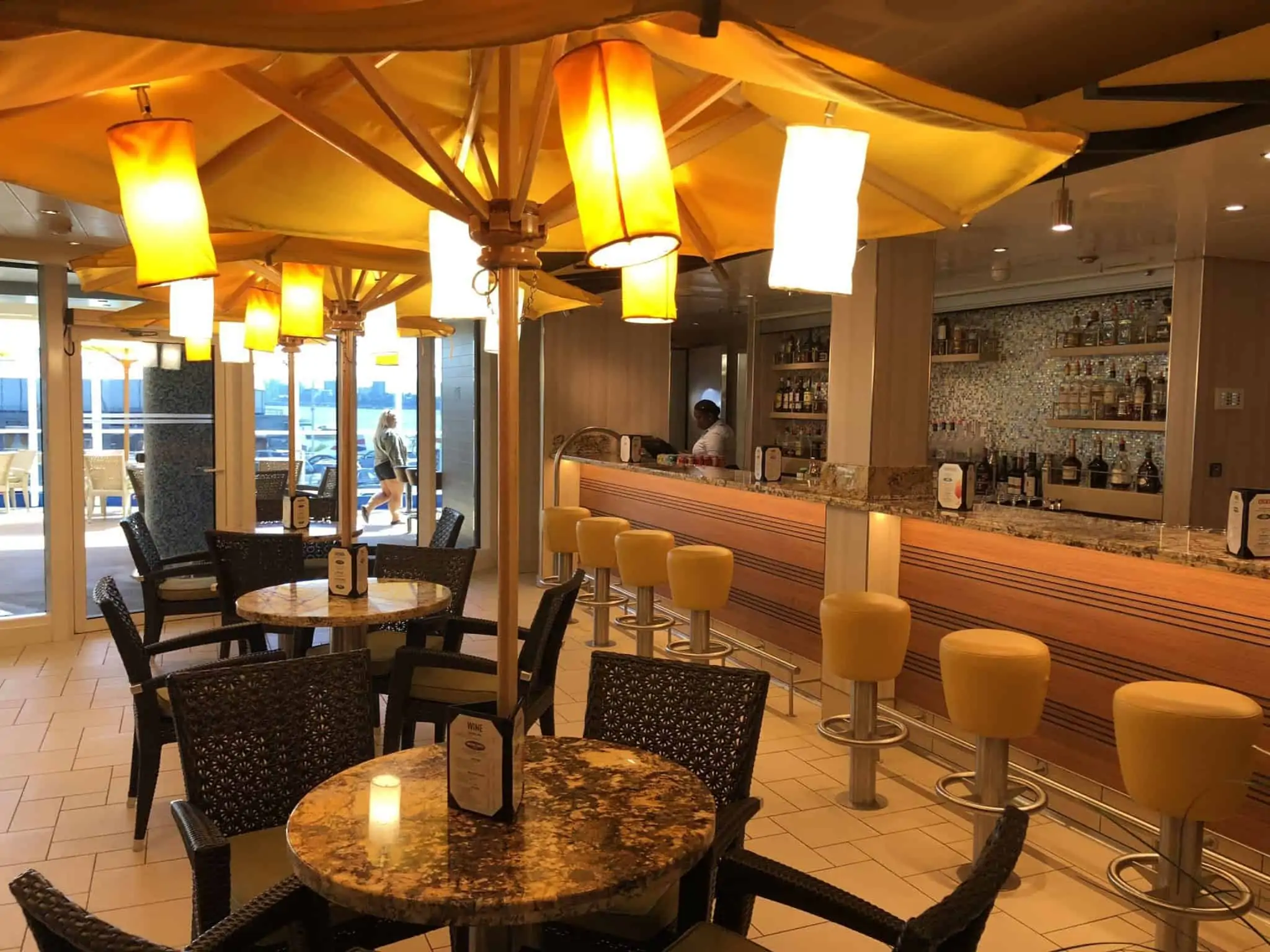 This is pretty similar to the atrium bar (minus, of course, the Dreamscape), but the real allure is the location: The Ocean Plaza bar is perfectly situated midship on the promenade deck, putting it right in the heart of the action. You're only steps away from the Havana Retreat, Guy's Pig & Anchor Bar-B-Que Smokehouse|Brewhouse, Bonsai Sushi, and Fahrenheit 555 Steakhouse. It's also connected to the deck 5 lanai, which wraps around the entire ship, making it a great place to grab a beverage before heading outside for a seaside stroll. 
6. Guy's Pig and Anchor Bar-B-Que Smokehouse|Brewhouse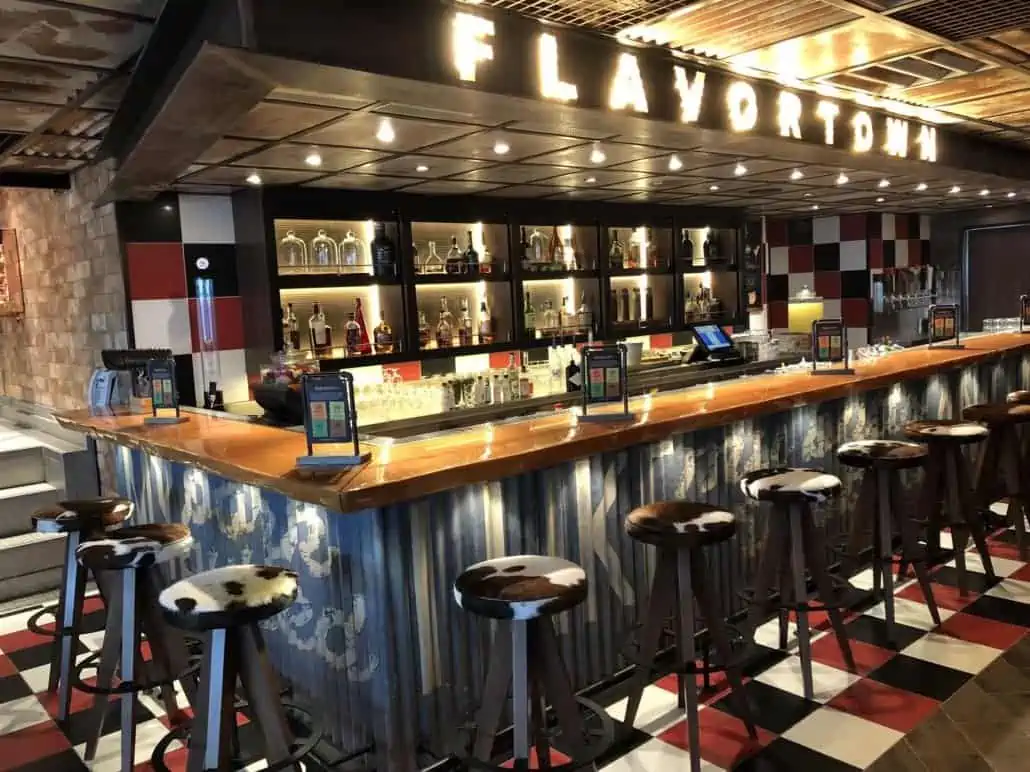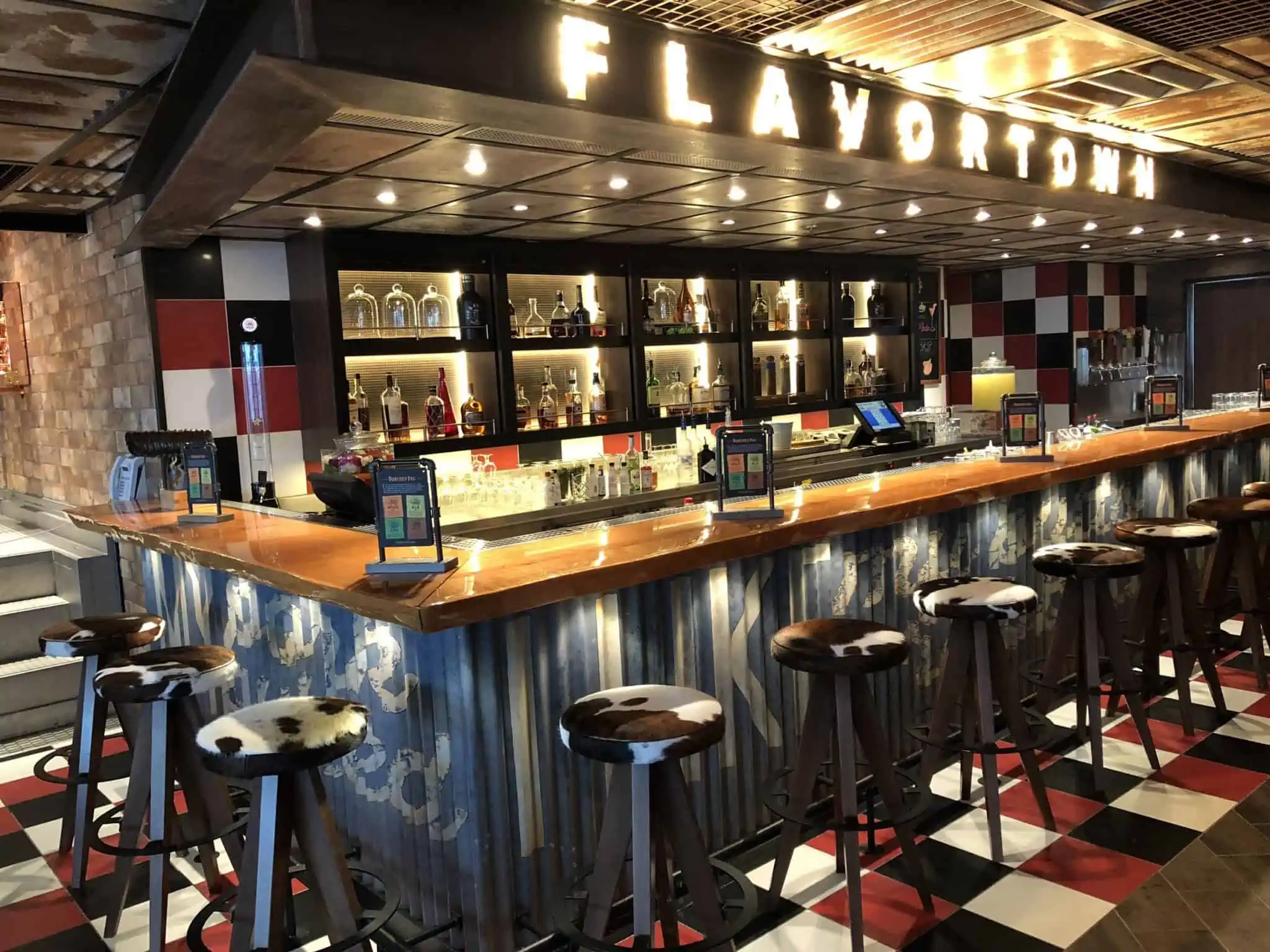 You've no doubt heard a whole lot about the amazing vittles served up at Guy Fieri's Flavortown outpost, but we can't neglect its stellar drink lineup! First, Carnival's full-time brewmaster created four new, unique 'ParchedPig' beers just for this Carnival Horizon hot spot: a Farmhouse Ale, Toasted Amber Ale, West Coast IPA, and Smoked Porter. You can also order a flight of all four for $5.75. The cocktail menu mirrors the barbecue theme, featuring plays on classics. For example, there's the Bacon Manhattan, served with a slice of bacon on top, or the Smoked Boulevardier, served under a glass dome which releases aromatic wisps of rosemary-scented smoke.
7. Alchemy Bar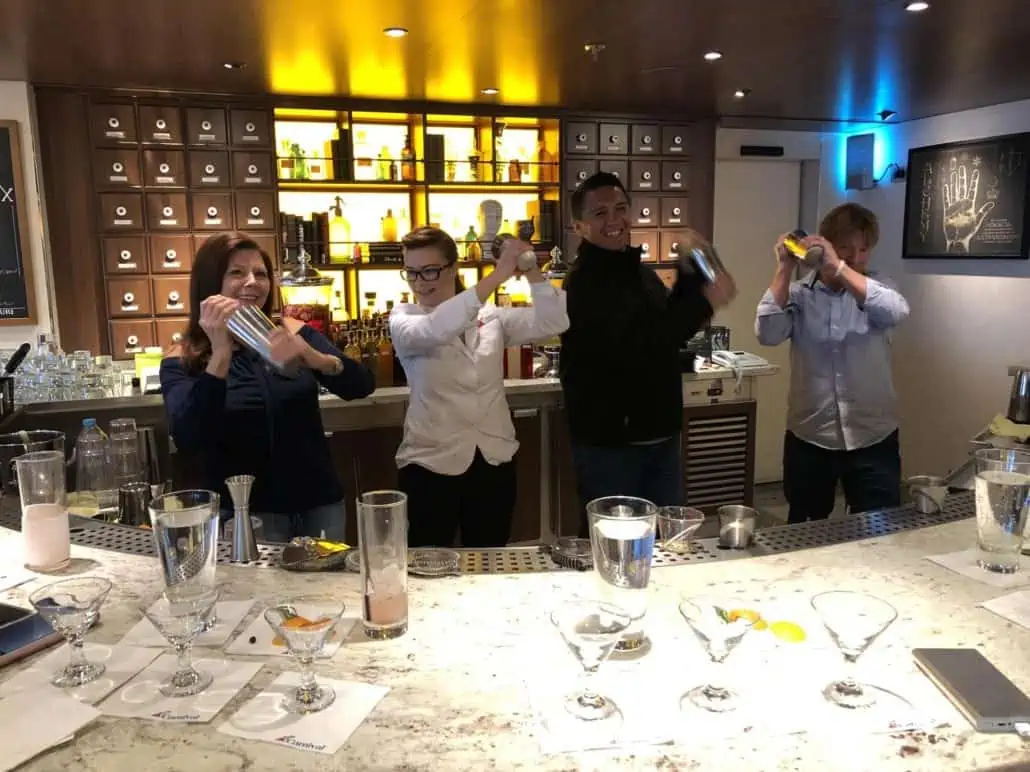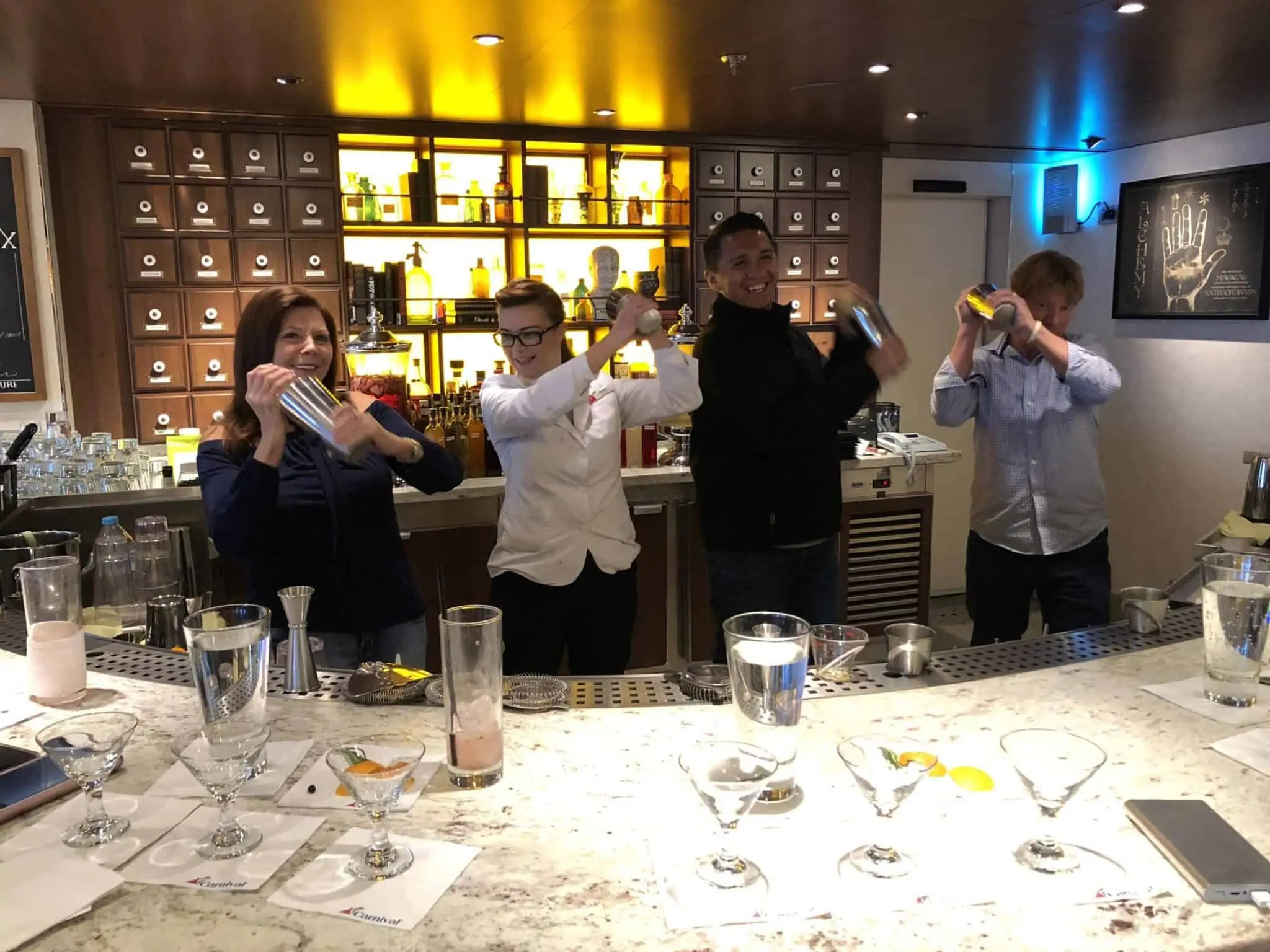 At Alchemy Bar, the Master Mixologists behind the counter shake and stir up elixirs and tonics to help cure your troubles, and they sure do it well. This unique bar has become a real favorite among Carnival cruisers since it was first introduced a few years back.  Just don't expect any beer or sodas to be served here: They make handcrafted cocktails and nothin' but. Each drink is lovingly prepared with freshly muddled herbs and carefully curated ingredients, so don't expect to order, grab, and go. Here, it's as much about the experience as it is the drink. And if you want to learn how to make some of the cocktails yourself, there's a martini class offered on sea days for about $18 per person.
Read More: 5 Reasons to Visit the Alchemy Bar
8. Tides Bar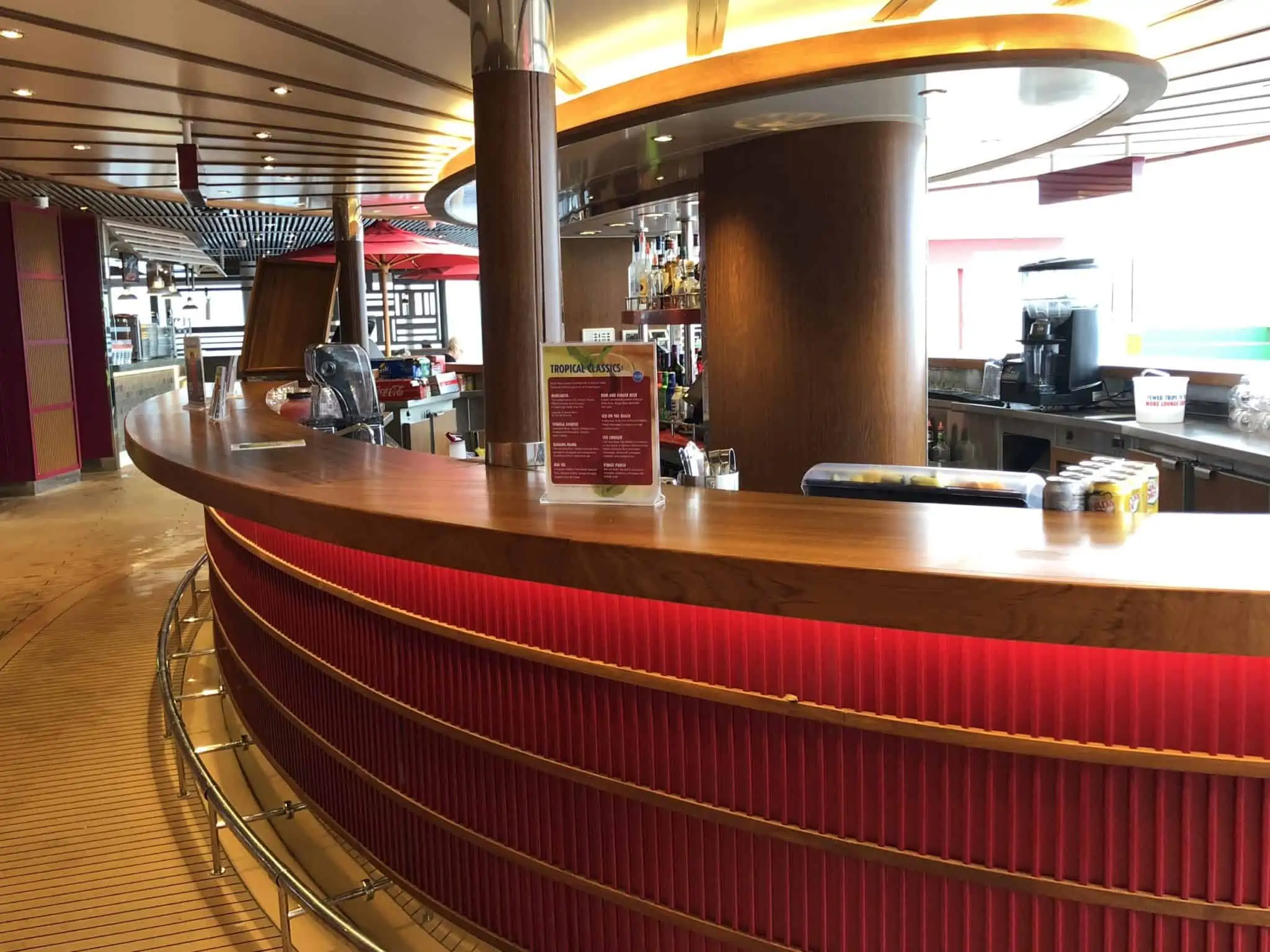 As far as the menu goes, the Tides Bar has basically the same selections as the Atrium Bar and the Ocean Plaza Bar. However, this is the perfect spot for those who like to hang out by the aft pool. There's nothing quite as peaceful as watching the ship's wake as you sail through the open sea on a sunny day. And on Carnival Horizon, the Tides Bar is located in the center of the deck so you can enjoy the view, unlike on most Carnival ships where it's sort of tucked into a corner of the aft pool.
9. BlueIguana Tequila Bar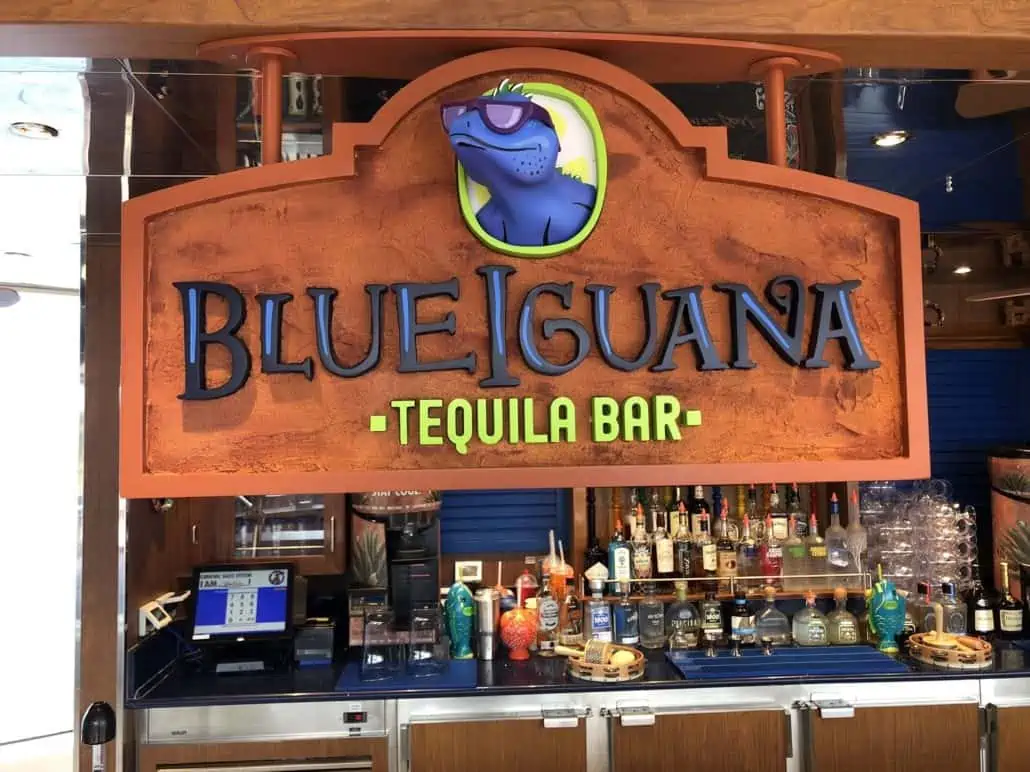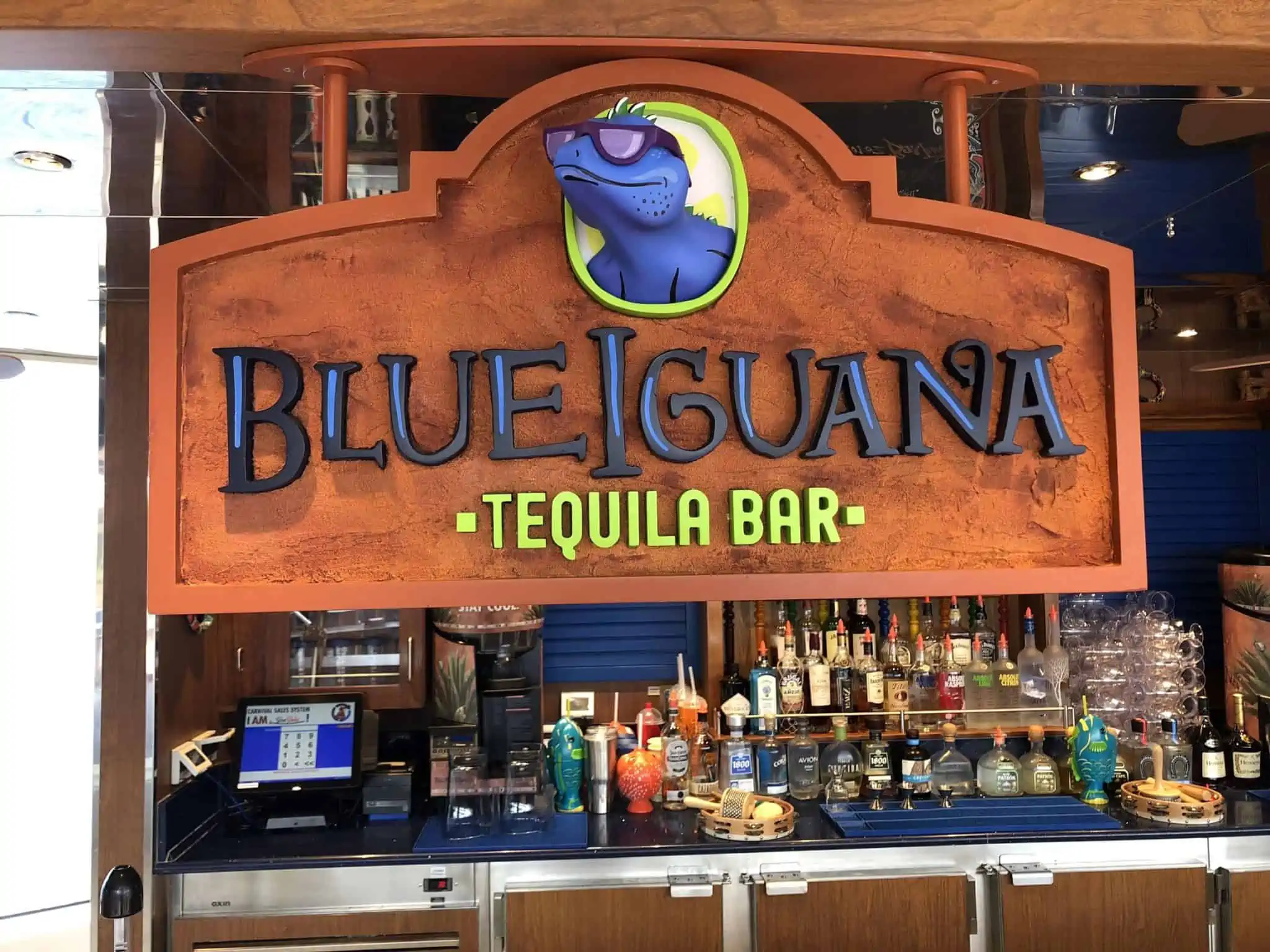 If you're a fan of tequila and margaritas, this is the place for you. The menu features twists like Blue's Patrón Margarita, a Mango Margarita, and a Spicy Margarita made with chipotle pineapple syrup. Or you can go the sweeter route with the Agave Pineapple Tea or the Carnival Paloma. Tequila lovers will basically want to live here, since they have everything from blanco and reposado to añejo tequila, and know exactly what to do with them. As an added bonus, it's right there on the always-popular pool deck!
10. RedFrog Rum Bar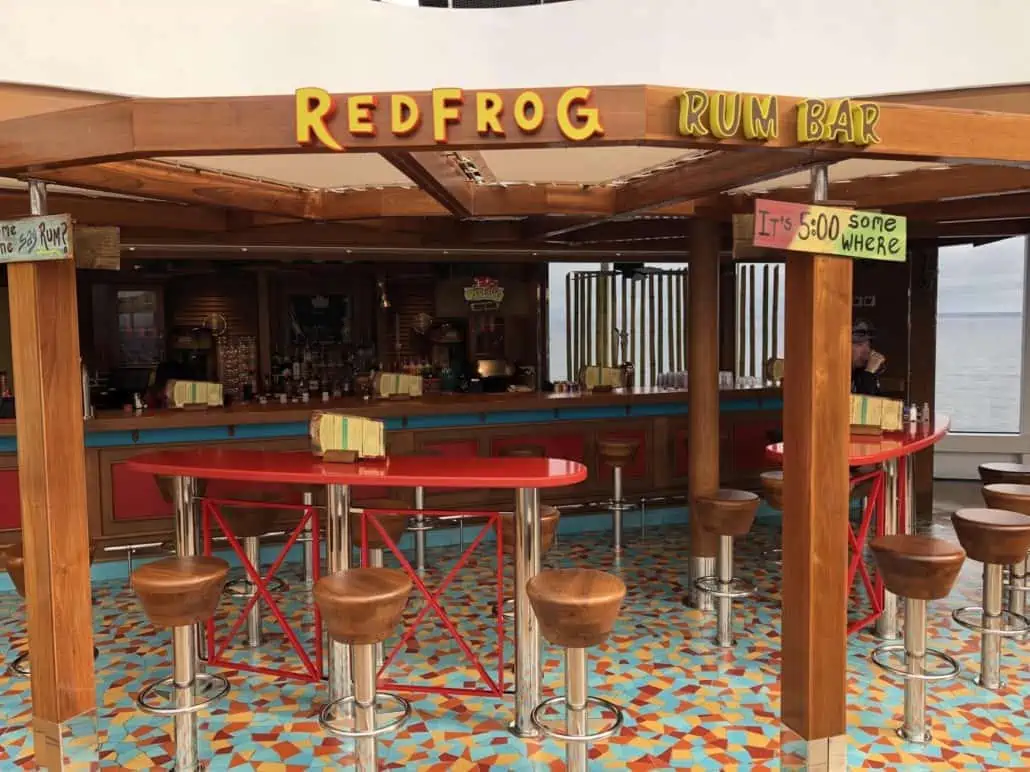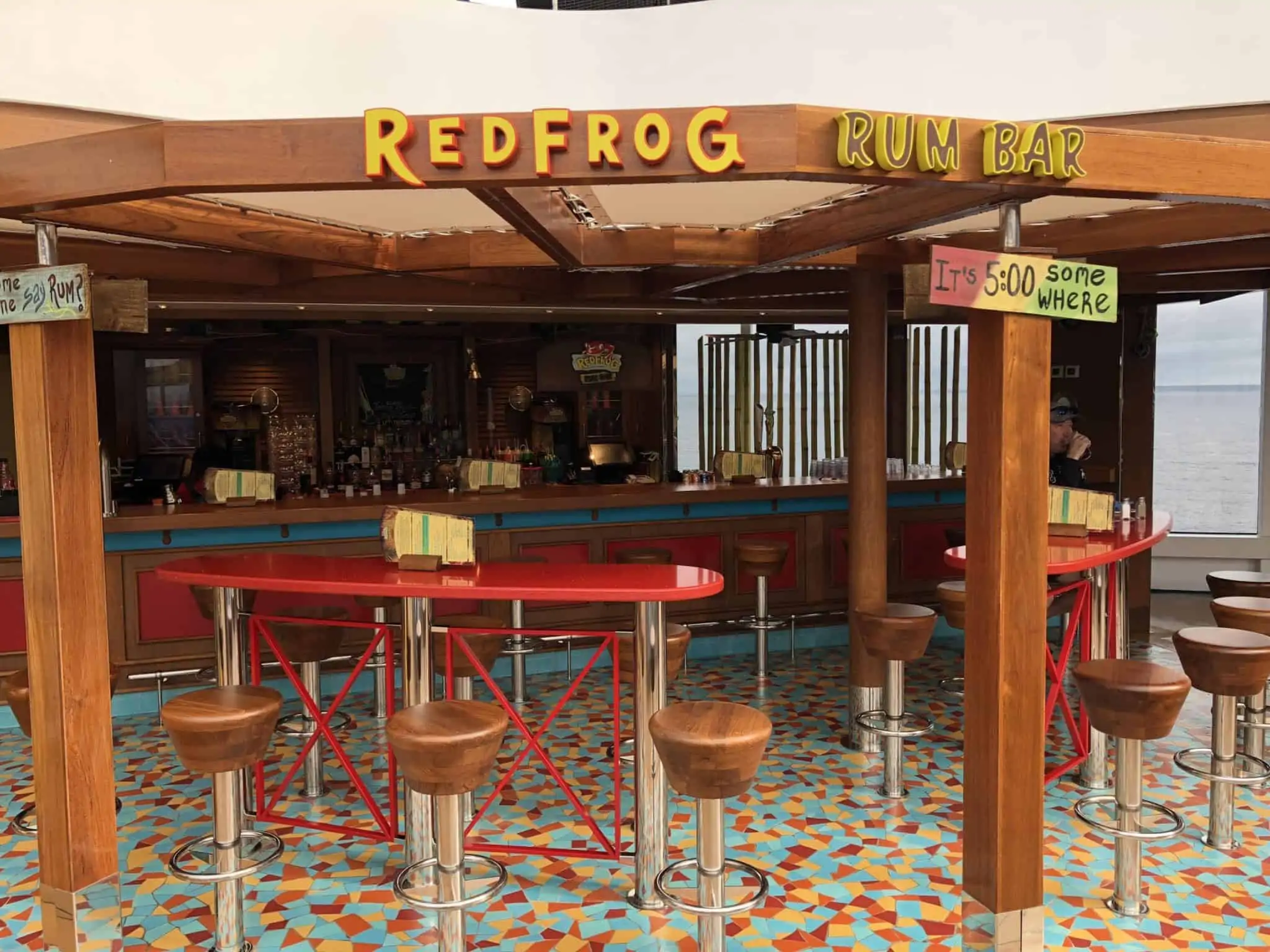 This watering hole is the perfect complement to the BlueIguana Tequila Bar. Located just across the lido deck, RedFrog Rum Bar is to rum what the BlueIquana is to tequila. Whether you want something frozen or on the rocks, you'll find an extensive menu of classics with Carnival's twist on the names, including a Rum Runner Jumper, Frog's Island Iced Tea, and a Dirty Mojito. Like its companion bar, RedFrog serves beer as well.
Read More: Everything You Need to Know About Carnival Horizon
11. Serenity Bar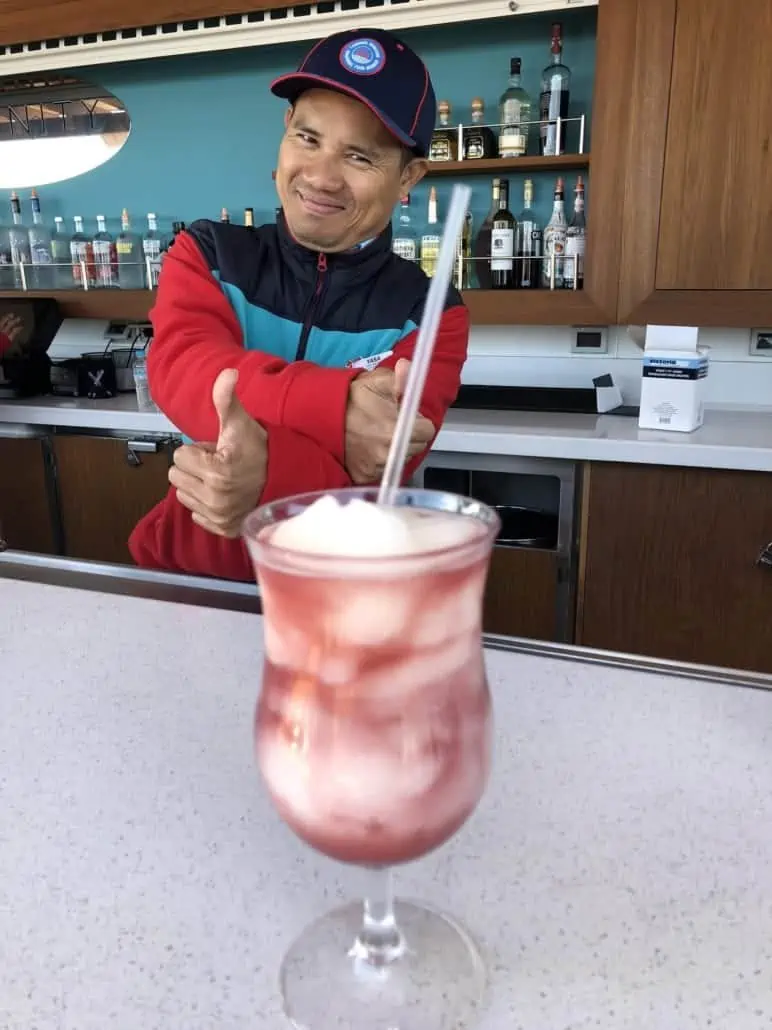 The Serenity Bar is a bit of a hidden gem for those with a taste for wine and sangria. Located at the very top of the ship inside the adults-only Serenity area, this bar has a varied selection of wine, serving up everything from sparkling to Pinot gris and Cabernet. If that's not reason enough reason to venture up to deck 15, there are also four different sangrias on the menu. It's not all wines, though; there's also beer and a cocktail menu, including a 'Skinny Cocktails' section that'll help you shave off some calories… which you'll likely wind up eating later!
12. Shake Spot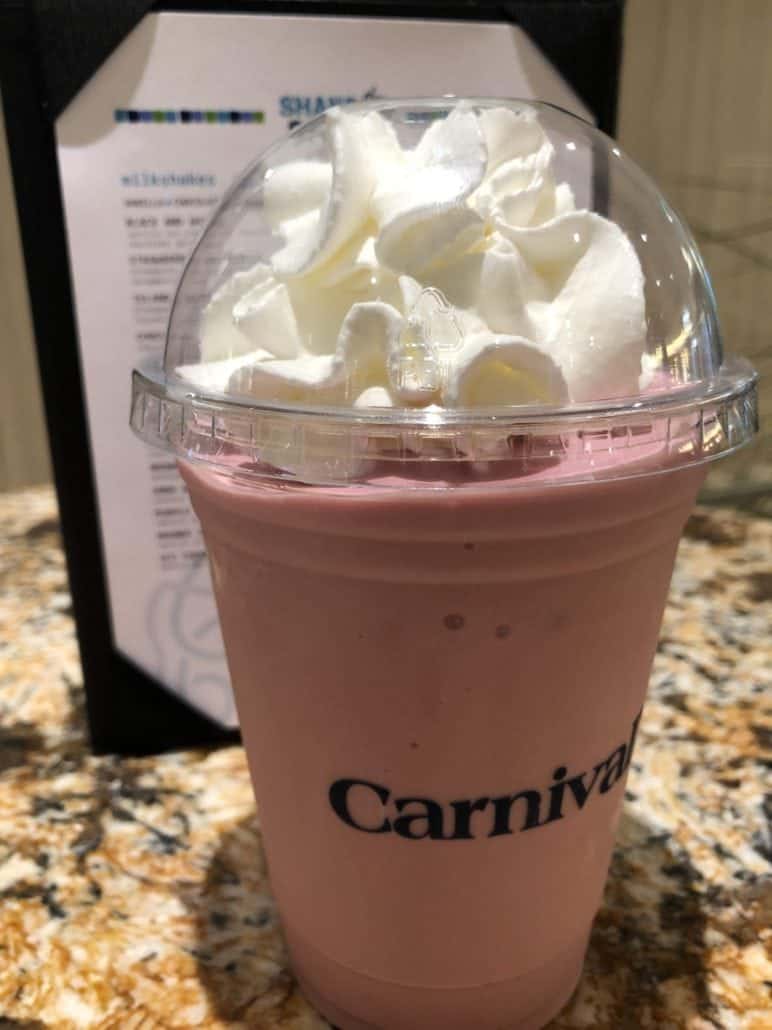 Apparently, a lot of people don't realize that you can get spiked milkshakes and floats as well as regular ones at this deck 5 spot! The Spirit of Kentucky shake has Buffalo Trace bourbon, caramel syrup, and vanilla ice cream, while the Amped-Up Strawberry shake has Skyy vodka, strawberry ice cream, and strawberry puree. For the floats, there's tropical, chocolate, and more traditional flavors. Be sure to grab a Shake Lover's Rewards card while you're there!
13. Piano Bar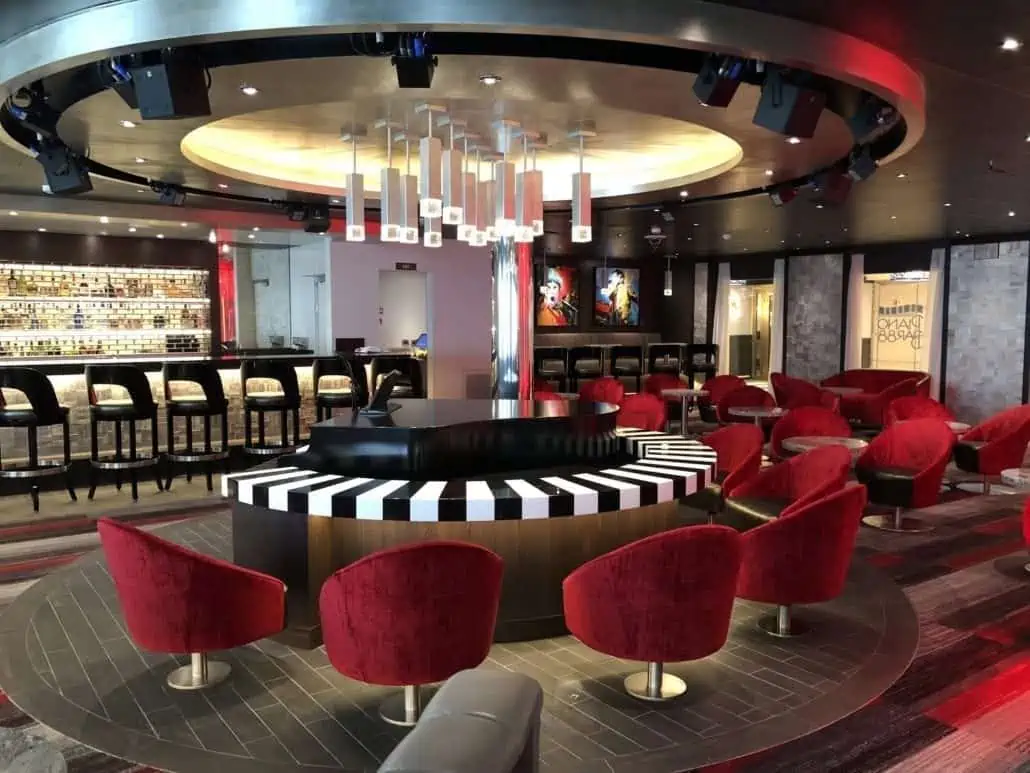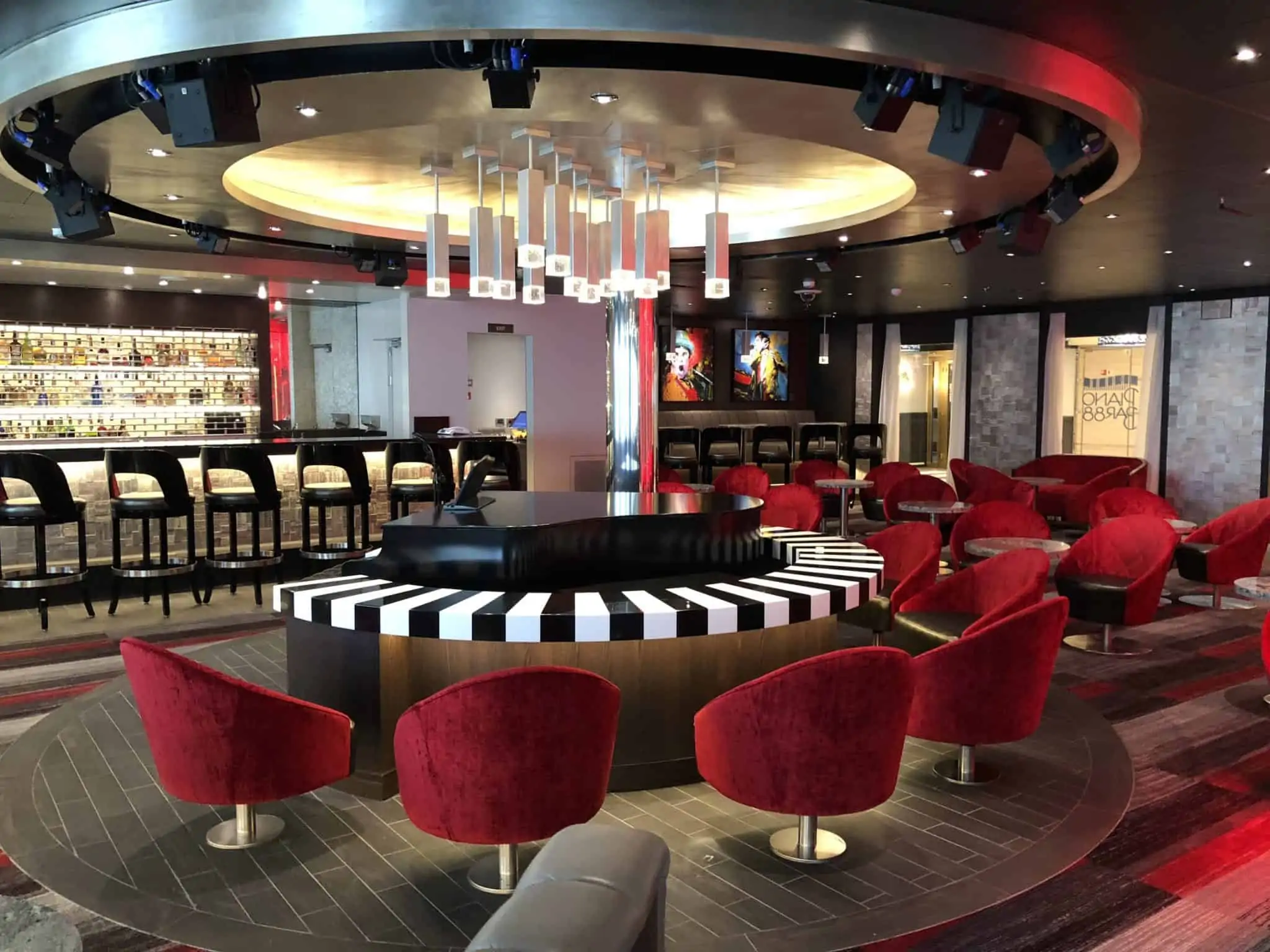 Where else but the Piano Bar would you find cocktails dubbed "Ragtime" and "The Standing O?" Here you'll find an entirely new list of cocktails and martinis, most of which are vodka, rum, or gin-based and complemented by cordials and syrups. These are the perfect nightcaps at one of the most entertaining bars on the ship.
14. Library Bar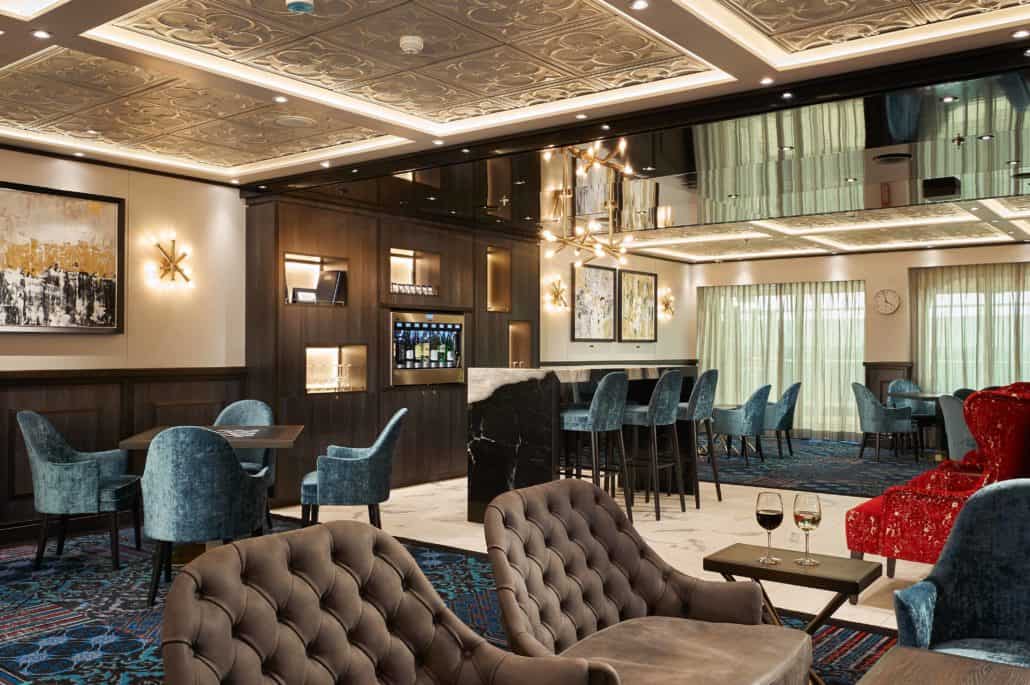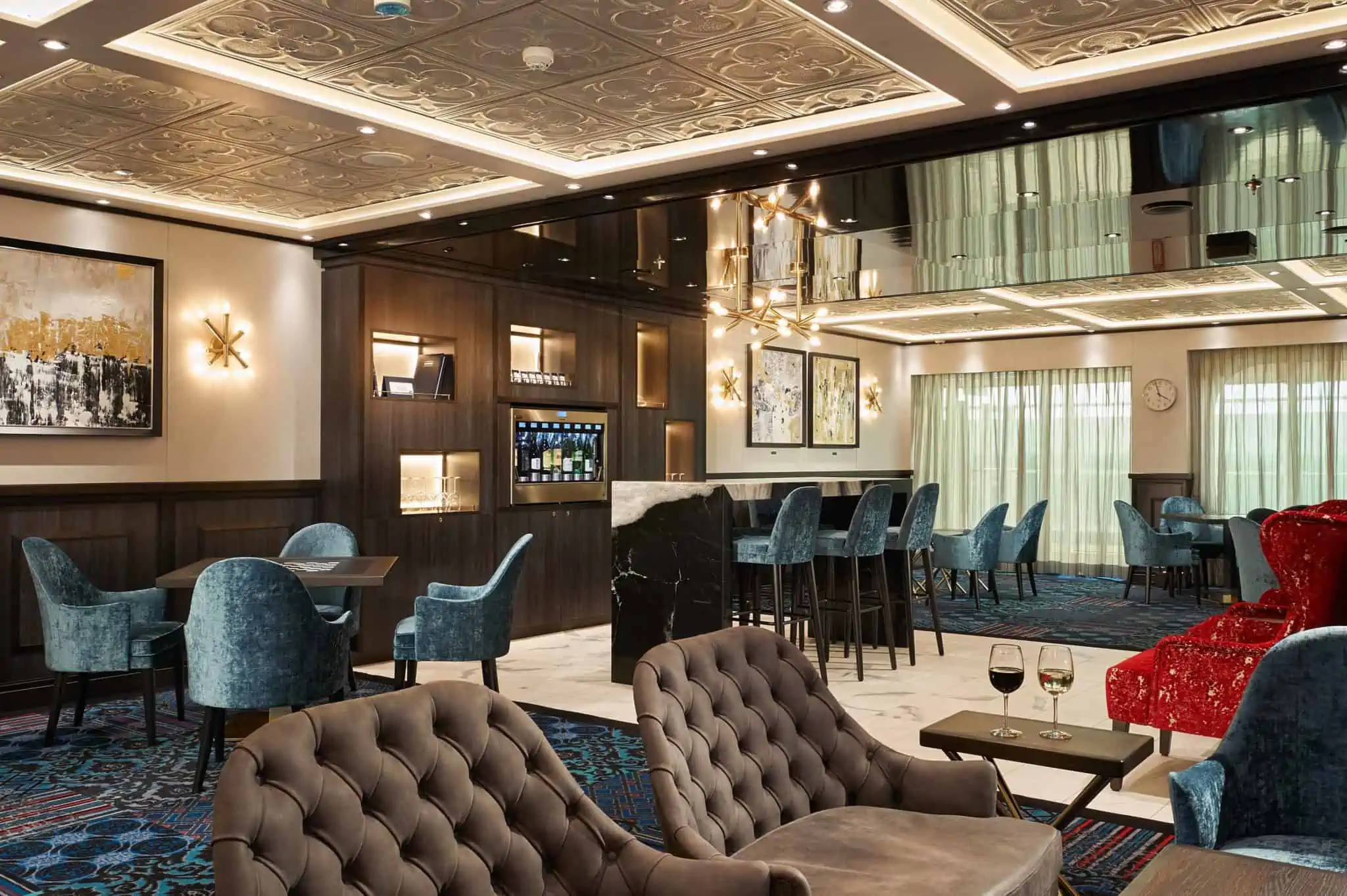 This is a quiet spot to head when you want to sip a sophisticated libation in a quieter atmosphere. In this secluded room on the mezzanine deck, you'll find self-service wine dispensers which pour (and charge) by the ounce.
Read More: Everything Carnival Horizon: The Bars
15. Beer Station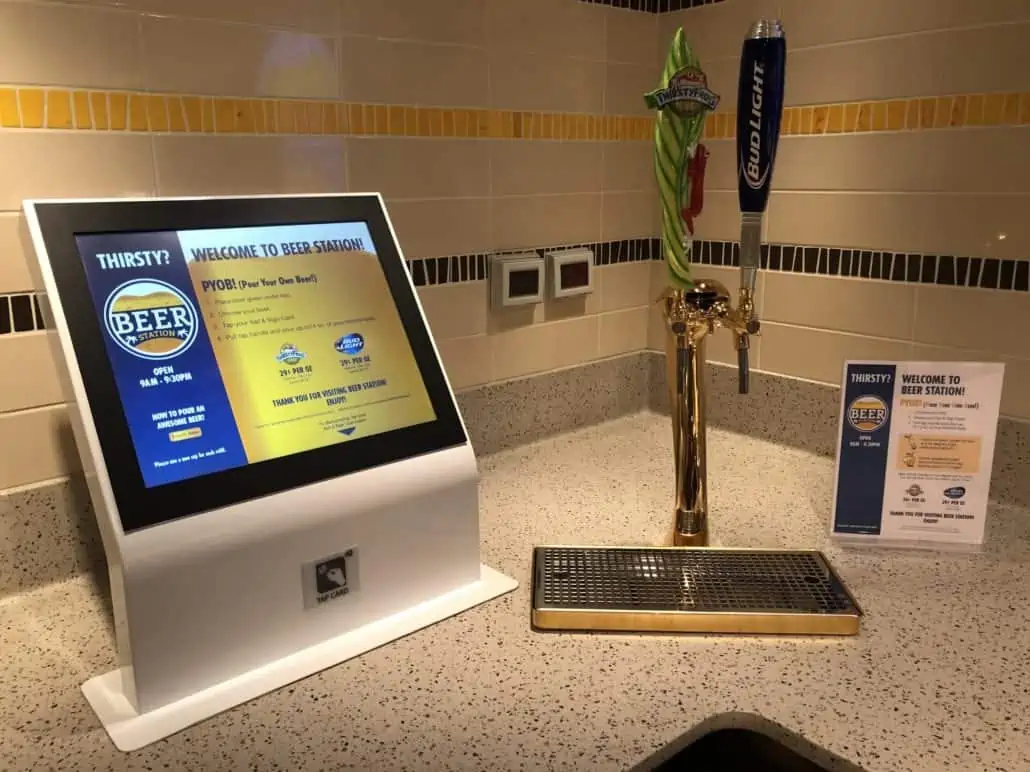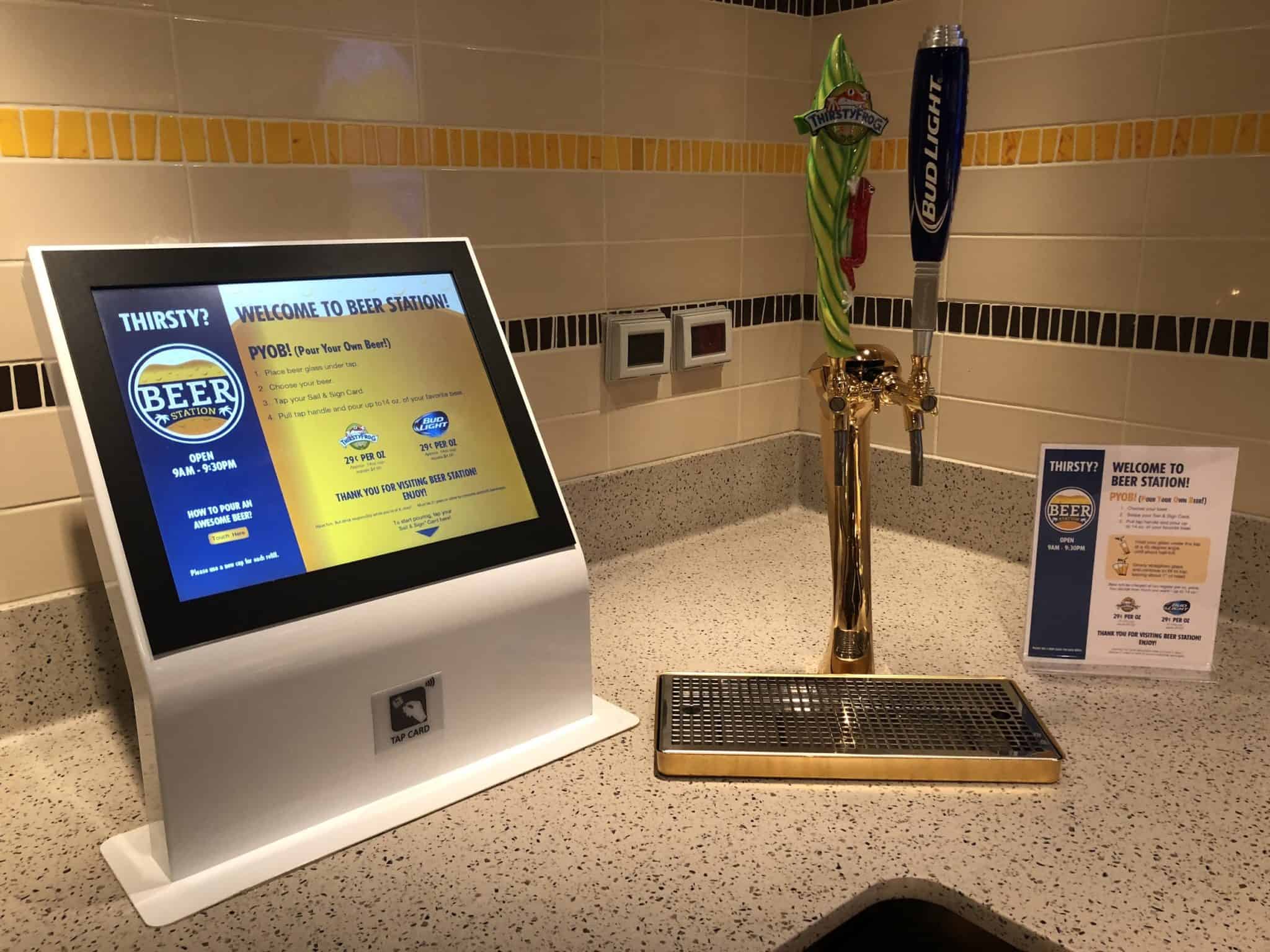 For beer lovers, a self-service beer station like the one on deck 10 is probably the best thing since sliced bread.  Here, you simply swipe your Sail & Sign card (which already knows if you're 21 or not, so no funny business kids!) and select the beer you want. Pours are charged by the ounce, and you can get up to 14 ounces at a time.
As an example, a 14 oz pour of Carnival's ThirstyFrog Red is $4. (Note: The Cheers package cannot be used at the self-serve stations.)
Video Tour of Lido Deck on Carnival Horizon:

Hear a review of Carnival Horizon:
[smart_track_player url="https://traffic.libsyn.com/cruiseradioshow/EPI483MAY0318.mp3″ title="Carnival Horizon Review" artist="Cruise Radio" social_email="true" ]
Which of the bars on board Carnival Horizon are you most likely to spend a lot of time in? What's your drink of choice while on a Carnival ship?