The first time you sail on a new ship, it's a learning experience. You find out all kinds of things that you didn't know before, no matter how much research you might have done. And one of the things we love here at Cruise Radio is being able to pass along things we learn to you, because the more you know, the better prepared you are to have an amazing vacation. So, having sailed three times now on Carnival Vista, I thought I'd pass along a few bits of information I picked up along the way.
1. Later embarkation is better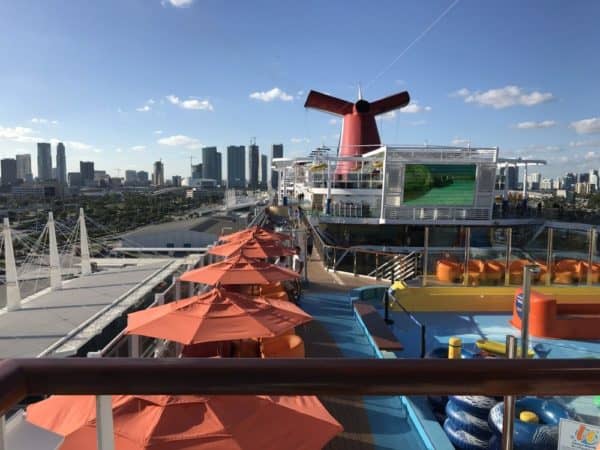 I know that for a lot of people, getting to the pier and onto the ship as soon as possible is a big priority. And while the early bird may get the worm, it could also wind up getting trampled in the madhouse that is boarding a large ship like Carnival Vista. A big ship like this one holds a heck of a lot of people – over 4,000. By arriving at the port a little later, you can practically walk onto the ship as opposed to standing in long lines. (But if you really want to get onboard faster, look into purchase a Faster to the Fun pass. It'll do exactly what the name implies, but you need to purchase the pass the minute you book your sailing — if it's not already too late — because these go fast.
2. You need to pay for character photos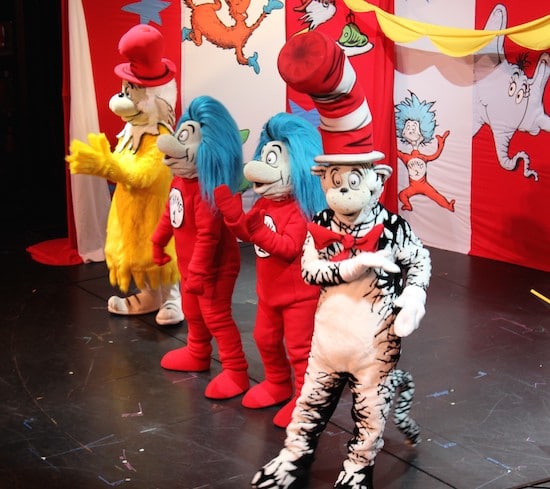 You know how at Walt Disney World, you'll constantly see characters like Donald Duck, Goofy or – if you're really lucky — the big cheese himself, Mickey Mouse waiting to get his picture taken with you? And how, if you want, you can use your own camera? On Vista, you'll find a bunch of Cat In The Hat characters (including Thing 1 and Thing 2, and of course, Cat in the Hat)… but it'll cost you $19.95 for a picture. The only place I've seen them allow you to use your own camera is at the Green Eggs & Ham Breakfast. Otherwise, the photo ops come at a price, and the photographers make sure you're aware of it.
3. There's a lot of free food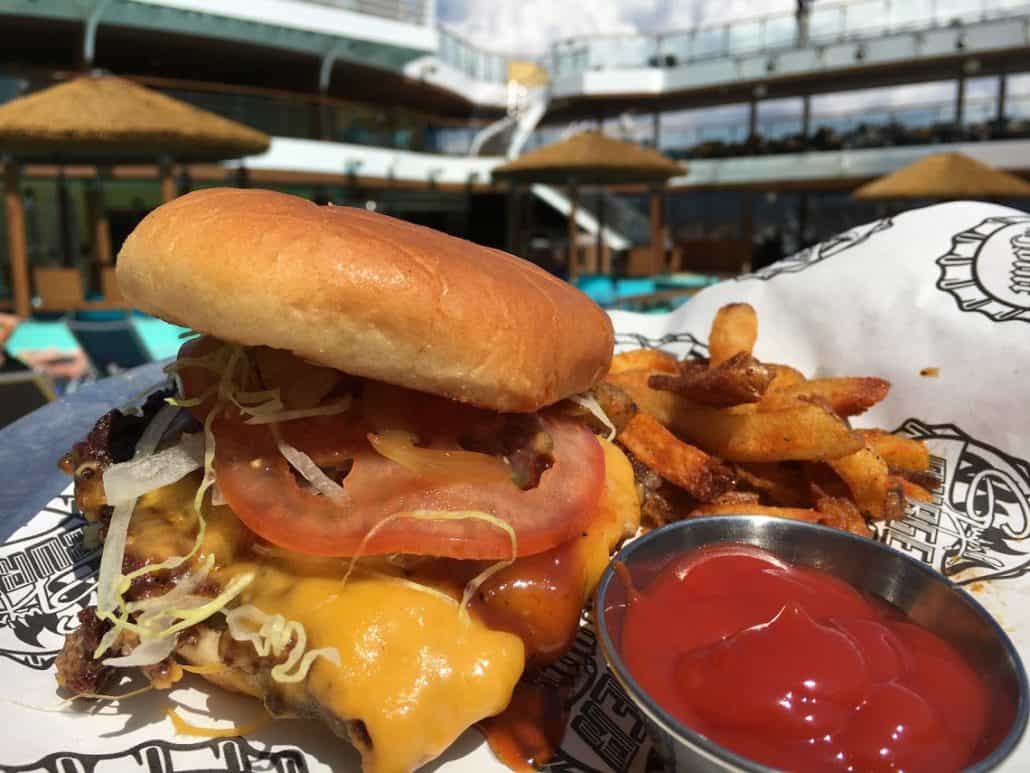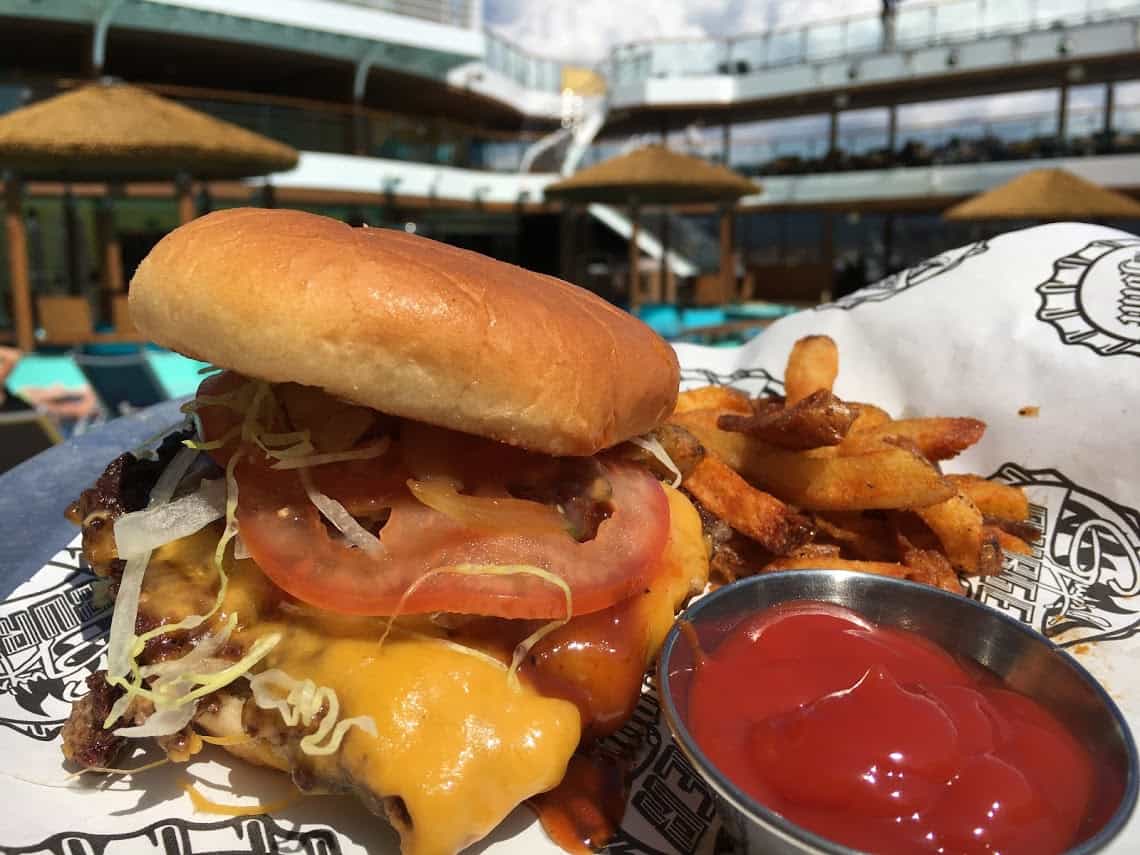 One day, I wound up chatting with a woman who casually commented that the Guy's Burger Joint fries I was eating looked delicious. I asked if she'd tried them yet and she said her family had steered clear because they were trying to avoid racking up extra expenses wherever possible. When I told her Guy's was free, her face lit up as if I'd told her she'd won the lottery. Don't think that you have to stick to the main dining room or the buffet in order to eat for free. Check out the Fun Times, which lists all the options and tells you which ones come at a price. It'll also tell you the hours so that you don't show up at the BlueIguana Cantina hungering for a burrito 15 minutes after they stop serving them.
4. The front of the ship is quiet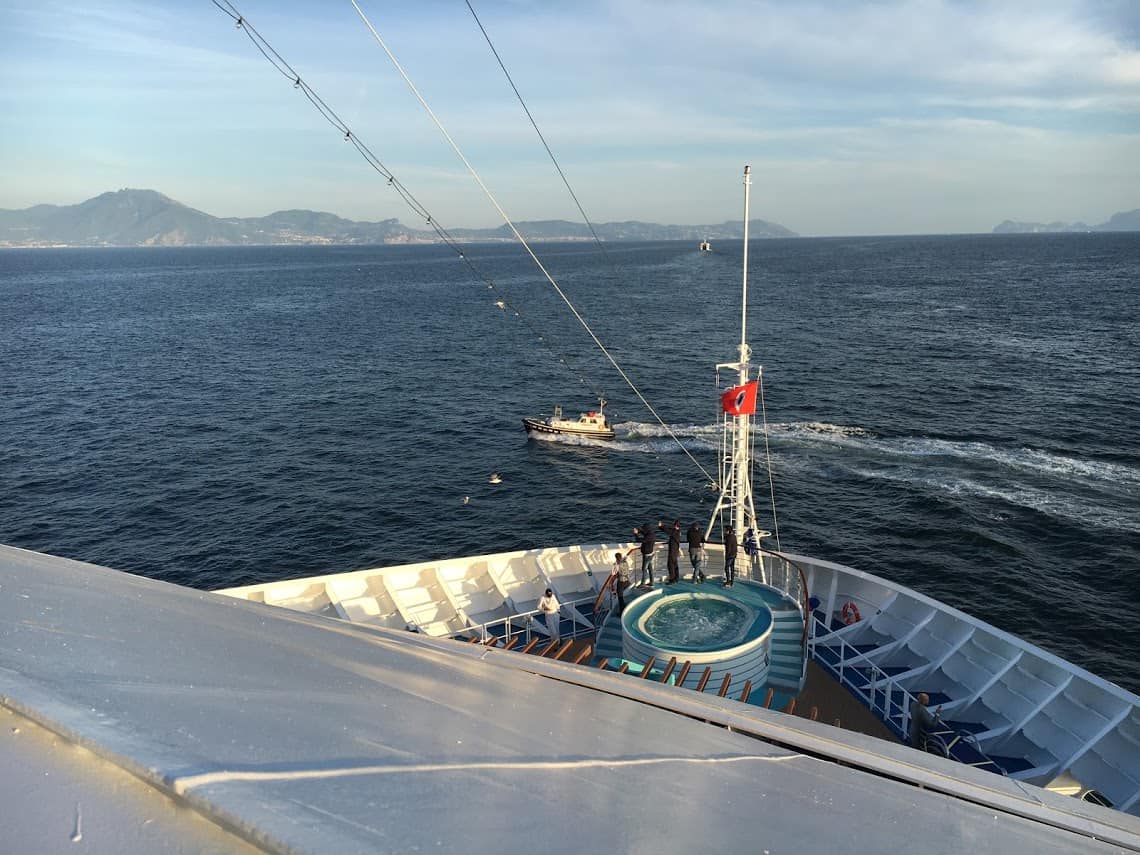 Sometimes, you want to hang out by the pool and listen to the tunes. Other times, you want to find a place where you can chillax and look out at the ocean. One of the best places to do this on Carnival Vista is by heading to a place many people don't even know they're allowed to go: The very front. You can get there by walking all the way forward on deck five, which is simple enough. But you can also access it from decks six or seven by taking the interior hallways all the way forward until you reach a door which will actually take you outside! (And no, the hot tub in the photo above isn't accessible to guests… that's one of the spaces on the ship set aside for the crew.)
5. The internet isn't super fast
The good news: Internet packages on Vista are pretty cheap, especially if you just want to share things on social media. (This is kind of brilliant, given that when you're posting pics of your amazing vacation, it's basically free publicity for Carnival.) The bad news? When you have cheap internet access, it's very popular, and that winds up slowing things down. On my last trip, the cruise director said that Carnival was working to expand their bandwidth capabilities "very soon." This is clearly incredibly important to modern cruisers, explaining why Royal Caribbean spent a lot of money to give their guests some of the fastest internet access at sea. Here's to hoping that Carnival follows suit.
6. Downloading the Carnival Hub App is helpful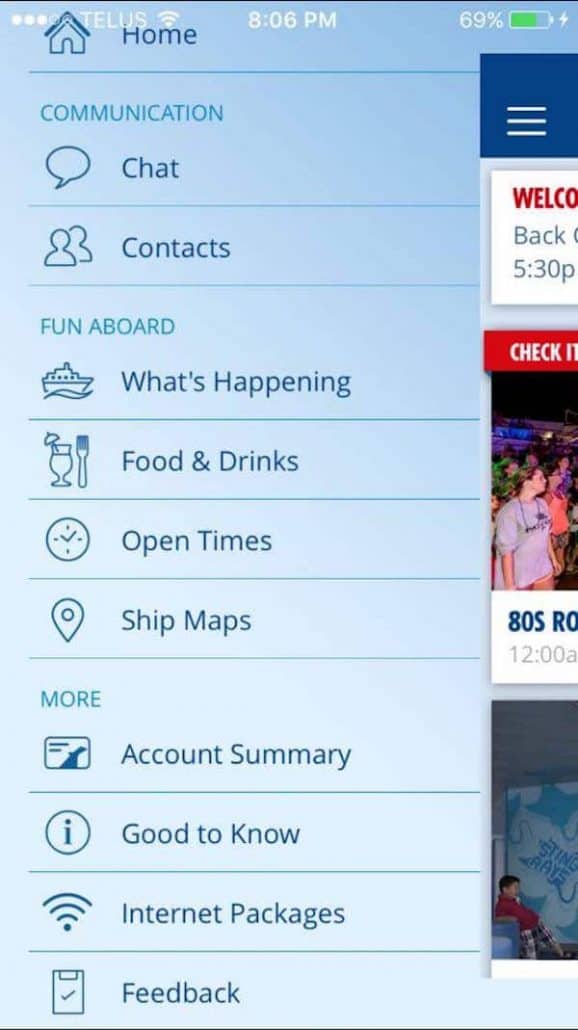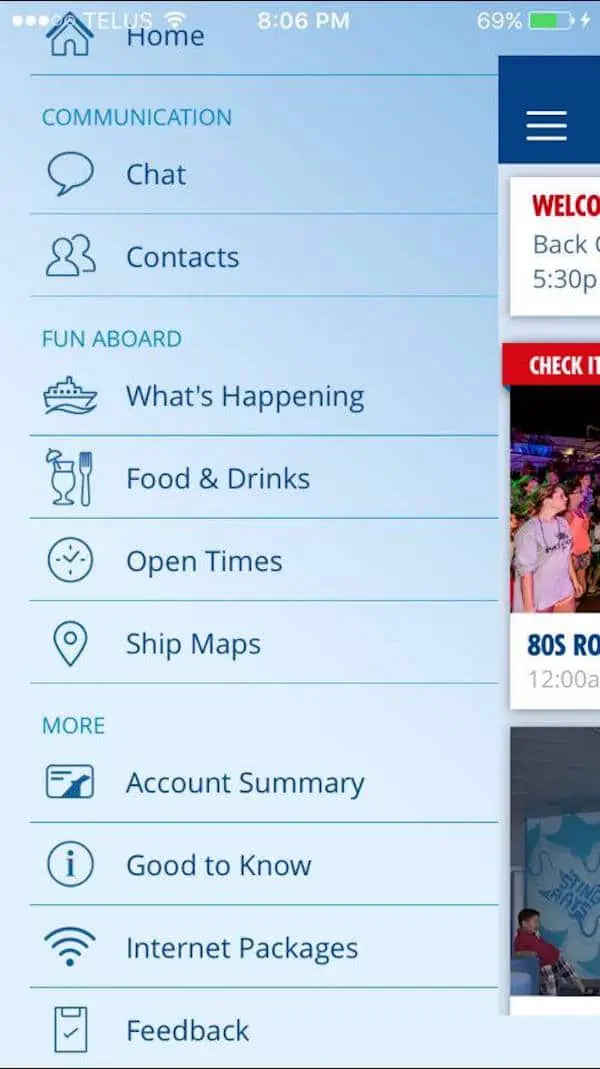 You know that list you keep? The one titled "Things To Do Before We Set Sail"? Make sure to add "Download the Carnival Hub app" on that list. The app has all kinds of purposes, and by day two, it will be your new best friend. Determined to win a Ship On A Stick but can't remember where and when the trivia contest is? Check the Fun Times via the app. Better still, you can actually have the app remind you when it's time to prove just how much you know about country music. Want to figure out how much your bar tab is? Check your account summary on the app. For an added fee, you can also add the ability to chat with other people on board who've also downloaded the app and paid the fee. I found it extremely helpful when looking at some of the picture taken throughout the cruise. Because the app is linked to the ship's network, though, it only works while you're on the ship.
Word of caution: Don't try to download the app when you're at sea, you could rack up a lot of Cellular at Sea data charges. That's why you should really make sure to do it in advance!
READ MORE: 11 Reasons to Download the Carnival Hub App 
7. Head to the Havana Retreat early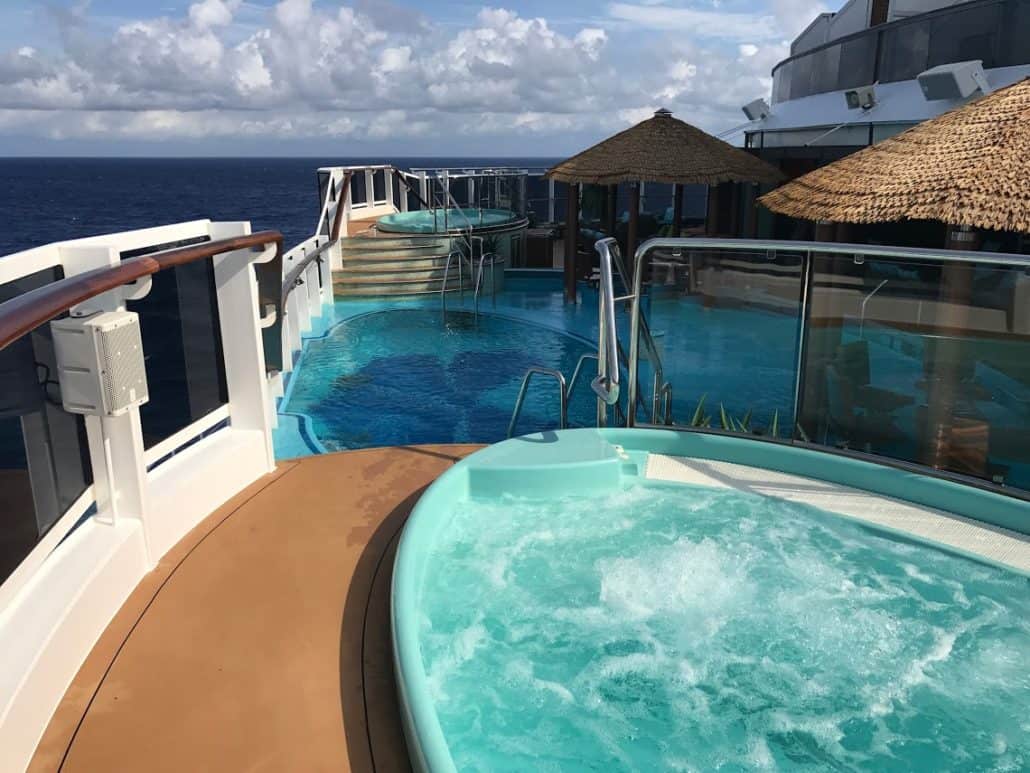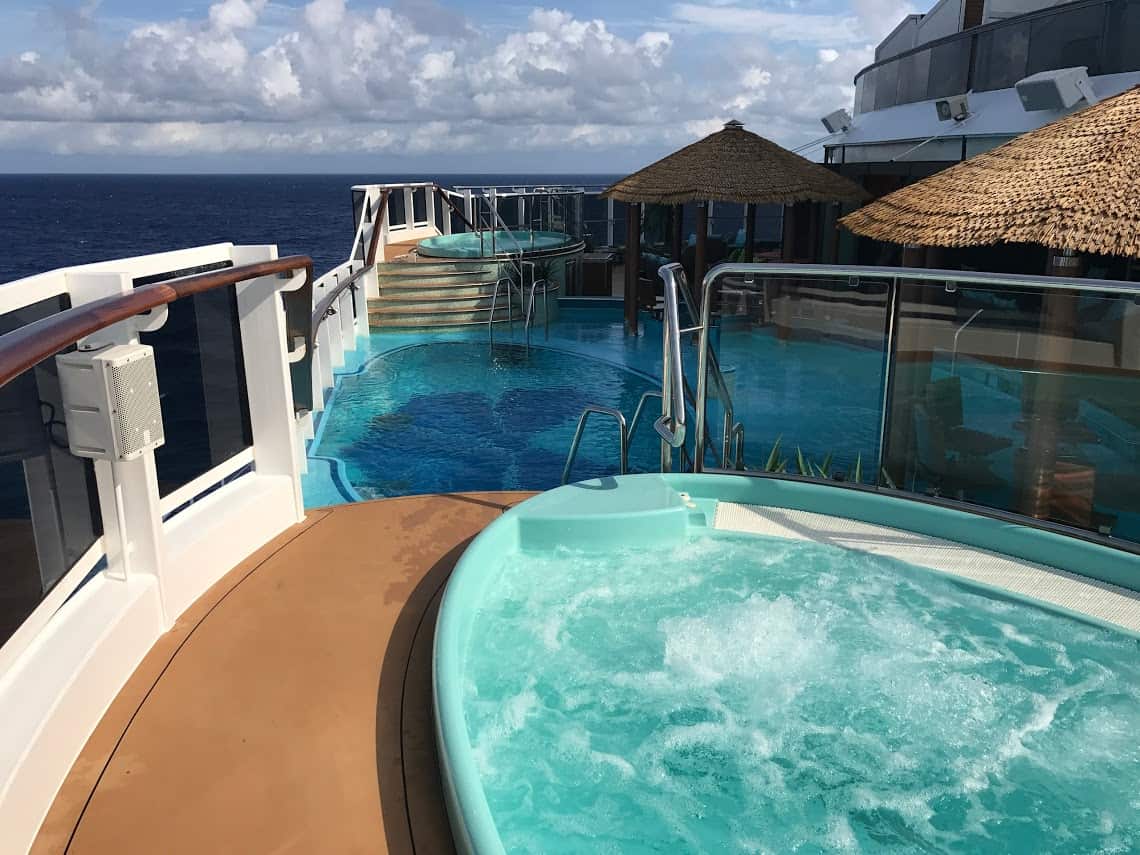 Yes, the Havana Retreat is only available to guests staying in the Havana section… during the day. Without a wristband and the separate keycard required to gain access, you're not going to be able to visit the beautiful, aft-facing space. But after 7 p.m. it's fair game. Many people onboard don't realize that the space is open to them… but a lot of others do. So if you want a prime space in the hot tub or one of those ultra-comfy loungers, the closer to 7 p.m. you make your way to the retreat, the better. And trust me… you want to enjoy this space, because it's one of the best on the entire ship.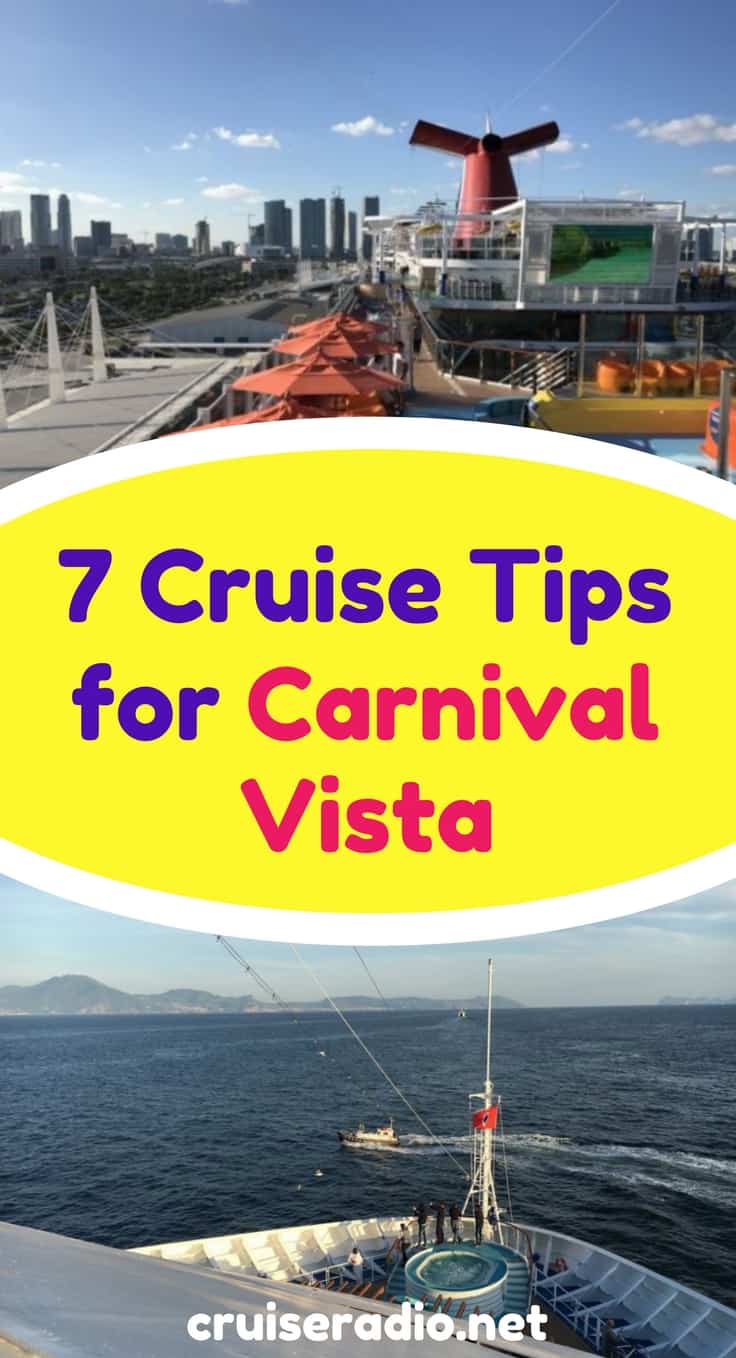 SaveSave
SaveSaveSaveSave