The next few years will see big changes at Carnival Cruise Line, including new ships, attractions, restaurants and shows.
Here's just some of what cruises can look forward to in the coming months.
1. Three New (And One Virtually New) Ships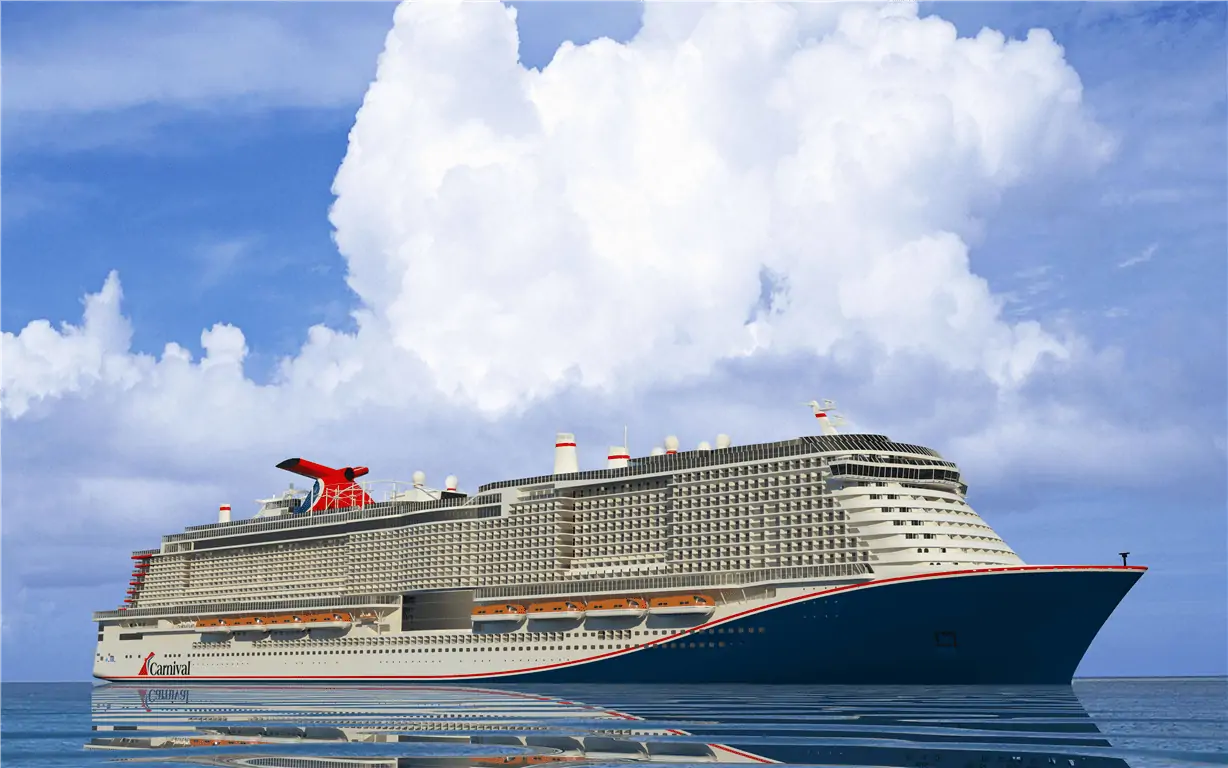 If you're the kind of person who wants to be first to sail a new ship, you'd better start saving your pennies. First up is the Carnival Panorama, which will debut in December of 2019. Then in April of 2020, they'll roll out the Carnival Mardi Gras, which will be the first of their XL-class ships. And in 2022, Mardi Gras will get a sister ship, which has yet been named.
As for the "virtually new" ship we mentioned earlier, that would be the Carnival Radiance, also known as the post-refurbishment Carnival Victory.
Radiance will join the Sunshine class in April of 2020.
2. That Much-Discussed Roller Coaster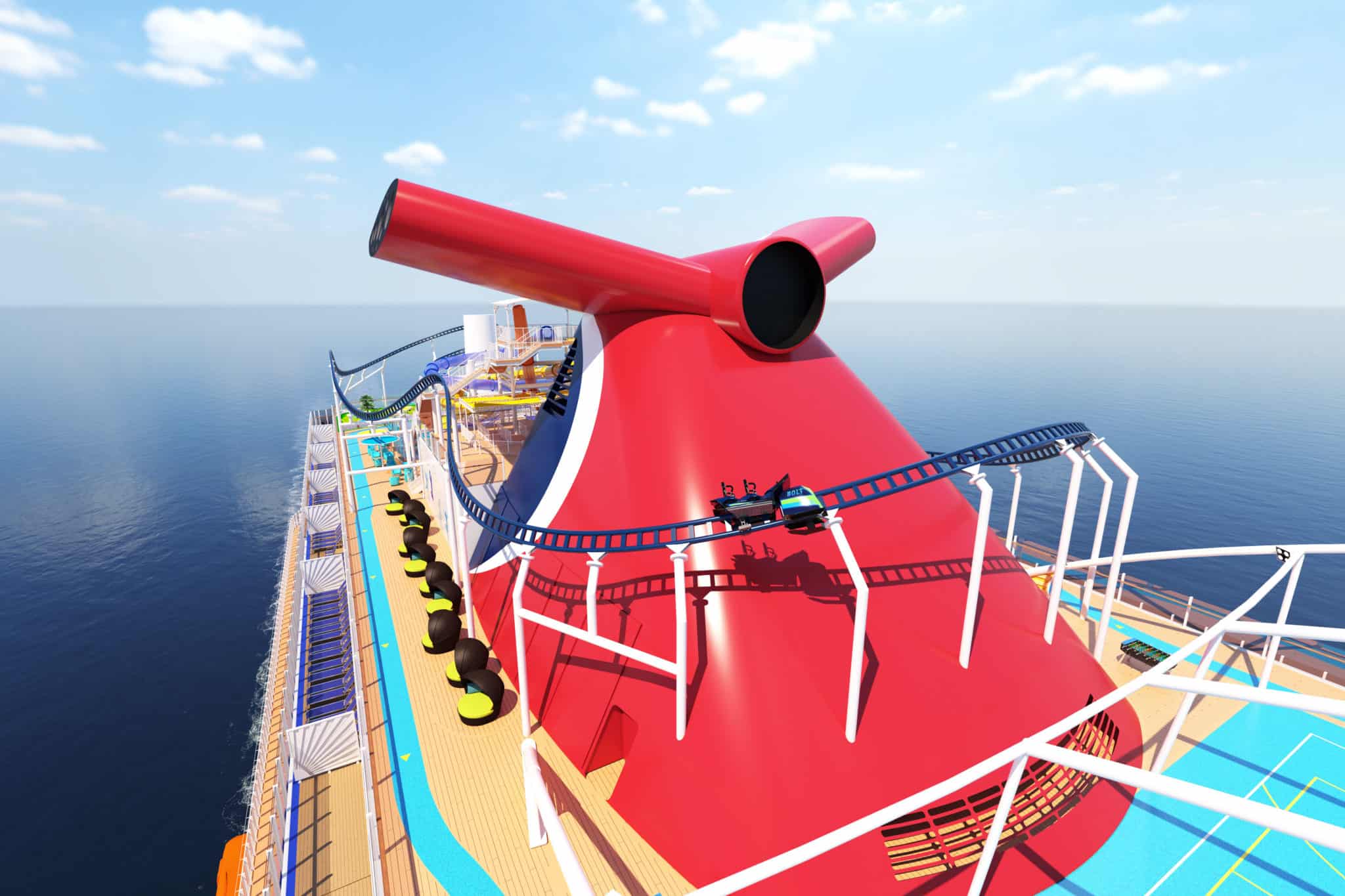 For a while, the Bolt coaster which will top the Carnival Mardi Gras was all anyone could talk about. You know something is exciting when media outlets as diverse as People Magazine and Geek.com are reporting on it.
READ MORE: Is This Carnival's New Roller Coaster?
And although buzz has died down a bit since the news first broke, you can be guaranteed that as the Mardi Gras' launch gets closer, the buzz will become a roar. The last time a top-deck attraction got this much attention was when Norwegian began putting go-kart tracks on their ships.
3. Emeril Lagasse's New Restaurant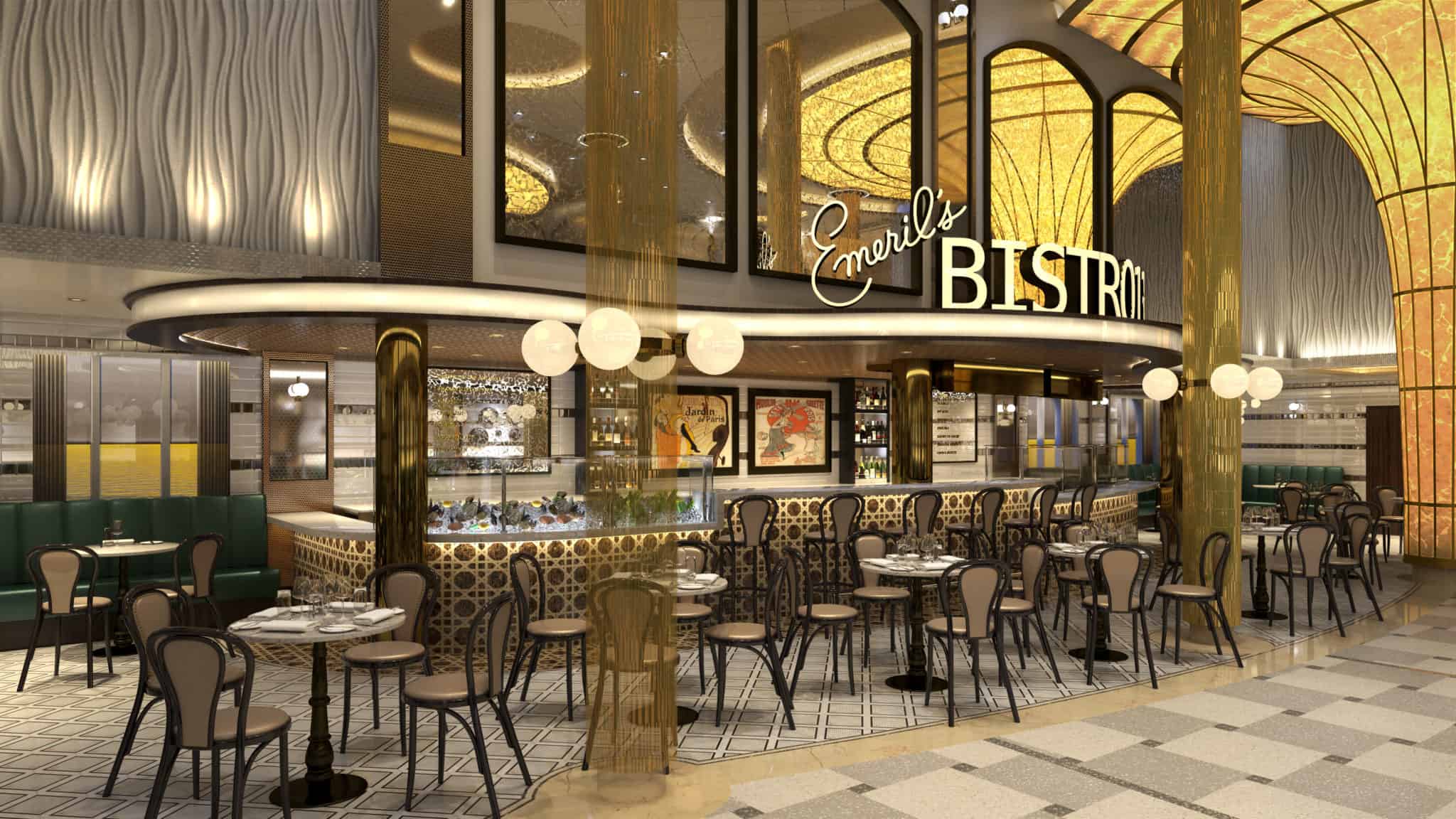 Not since Guy Fieri started serving up burgers by the pool have we been this excited about a new chef joining the Carnival family.
Given that one of the themed "zones" on board Mardi Gras will be the French Quarter, it's only appropriate that the area be anchored by Lagasse's eatery, Emeril's Bistro 1396.
Fried oysters? Duck and sausage gumbo? Jambalaya? In the words of the world-famous chef, "Bam!"
4. The Trampoline Park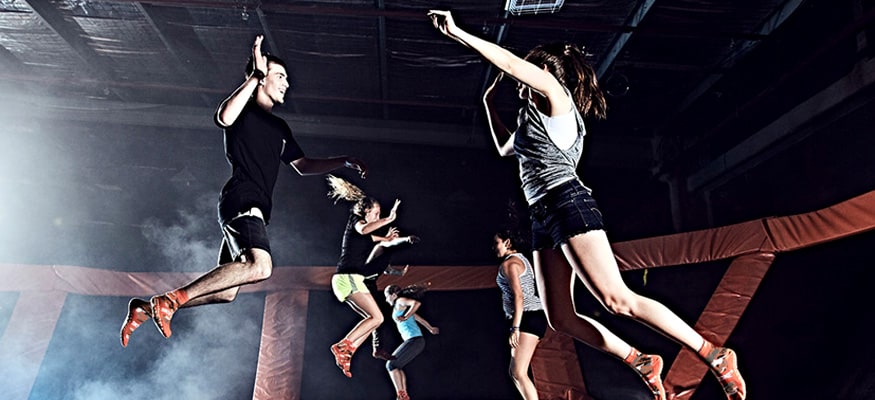 Every time you ask, "What will they think of next?", someone comes up with the last thing you'd expect. We certainly never imagined there'd be a full-blown trampoline park on a cruise ship. But once Carnival Panorama joins the fleet, we'll all be able to fly high in the Sky Zone.
READ MORE: Carnival Ship Gets New Attraction
If you think this is just about kicking off your shoes and jumping up and down, you might not be fully grasping the concept. Because the Sky Zone will offer everything from glow-in-the-dark parties to exercise classes and dodge ball sessions.
Think your toddler's ready for baby's first bounce house? They'll even have special sessions when the tiny tykes get to have a crack at showing their moves.
5. Big Chicken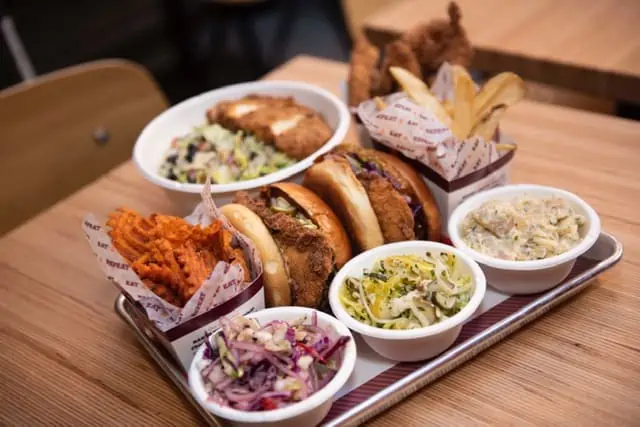 When you think of Shaquille O'Neal, you probably don't immediately think of chicken. But Carnival's Chief Fun Officer has proved time and again, he's full of surprises.
Although his Big Chicken restaurant hasn't yet debuted, we got to taste what he'll be serving up during a special preview event earlier this year. From juicy sandwiches to waffle-cut fries, it was all tasty, and made even more so by the variety of special sauces available.
And while there's a nice assortment of sides, we've got just two words for you: Jalapeno slaw. When Big Chicken debuts on Carnival Radiance (and later, Mardi Gras), we expect this place to be crazy popular.
6. The New Terminals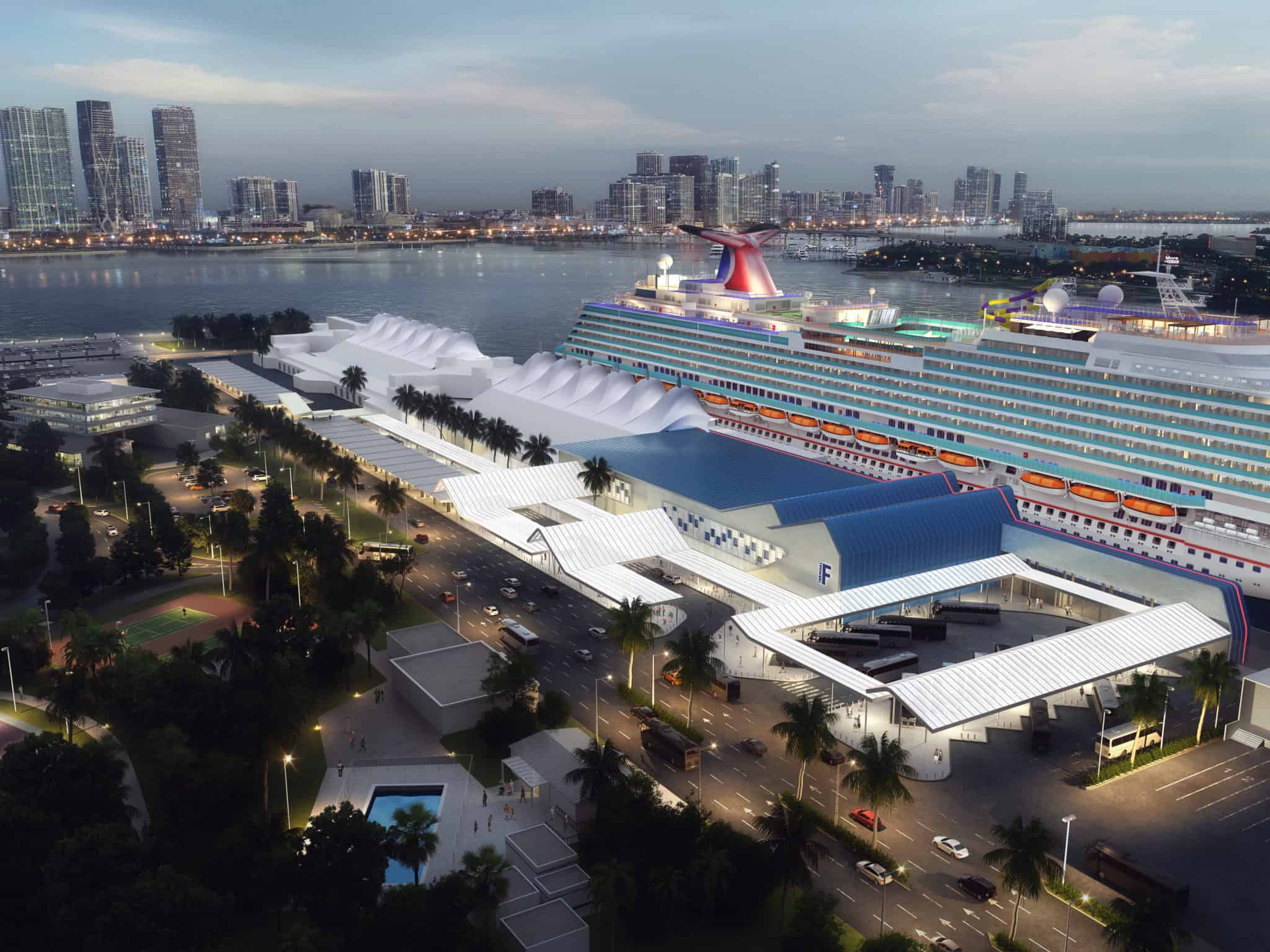 Even before you set foot on a ship, the terminal sets the stage for what's to come. So it's a big deal that Carnival is putting some cash into the ports their ships will call home.
At Port Canaveral, where the cruise line will have three ships based year-round — the Carnival Breeze, Carnival Elation and Carnival Liberty — they're currently busy preparing Terminal 3 for an expected June of 2020 opening.
READ MORE: Carnival Will Homeport a Megaship in Miami
Meanwhile, in Miami, Terminal F will undergo a major expansion in order to make it ready to welcome Mardi Gras' as-yet-unnamed sister ship in 2022.
7. Private Destinations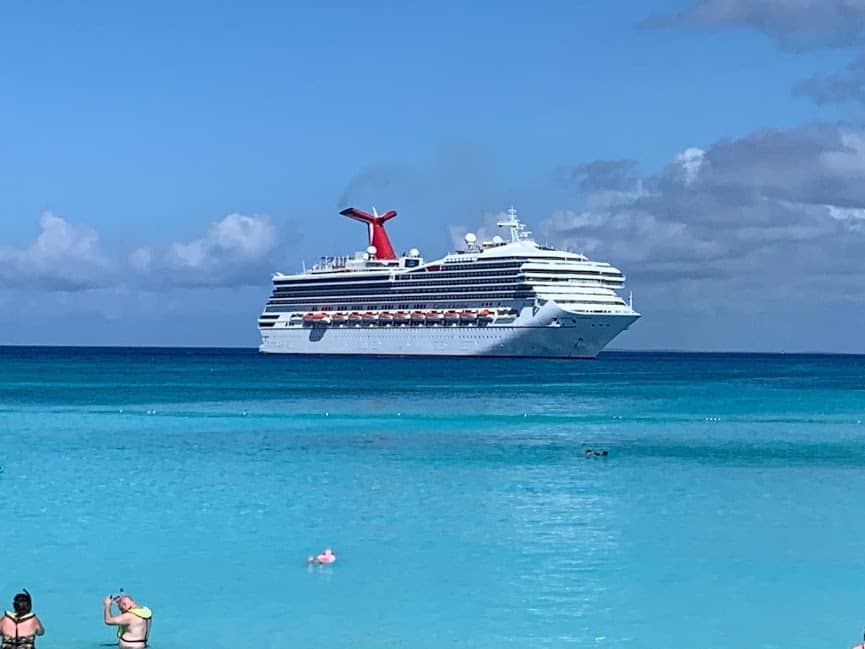 Cruisers love the various private destinations owned by the lines, so it makes sense that there's already big buzz about the new hot spot Carnival Corporation is developing for Grand Bahama Island.
Although details are fairly scarce at this point, Carnival says the new destination will be on the South Side of the island and offer "a uniquely Bahamian destination."
Meanwhile, the ever-popular Half Moon Cay is also getting a bit of a makeover. The big improvement there? A pier. And if you don't think that's exciting news, talk to people who weren't able to get to the beach because the waters were a bit too choppy for water shuttles to be safely used.
Meet Carnival Radiance [VIDEO]