It's been over a year in the making, and the latest Bare Necessities Big Nude Cruise set sail this week on board the Carnival Sunshine. If you literally missed the boat by not signing up for this year's sailing, never fear: The group is already making big plans to celebrate their 30th anniversary next year with a very special cruise.
Read More: This Adults-Only Cruise is NSFW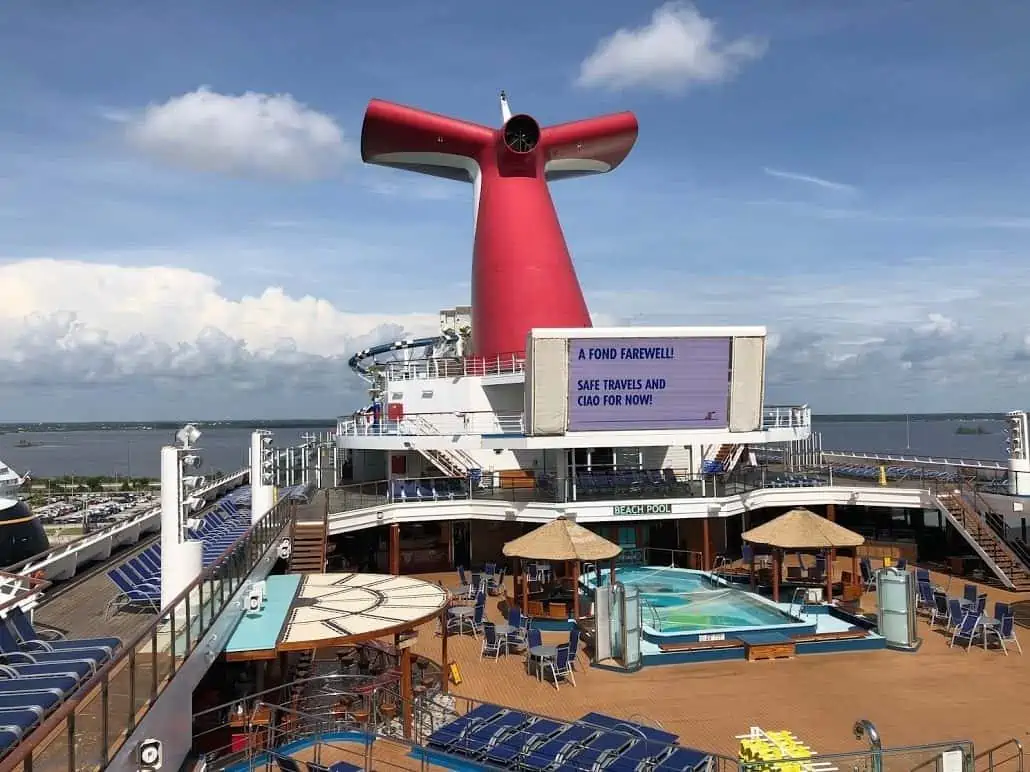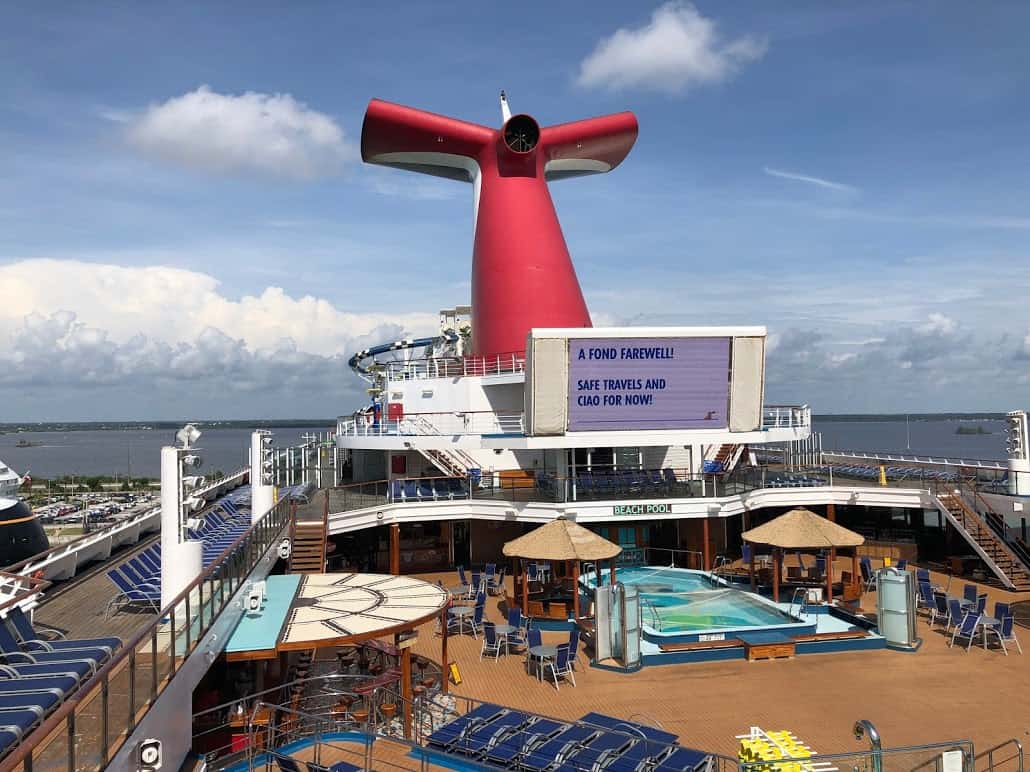 What The Nude Cruise Is… And What It Isn't
Once the chartered ship's guests are on board, the Carnival Sunshine will sail from Port Canaveral to Half Moon Cay, followed by Ocho Rios, Jamaica, Roatan's Mahogany Bay, and Cozumel, Mexico. Given that it's a nine-day sailing, there will be a few fun-filled sea days thrown in as well… all the better to work on that all-over tan! (As their webpage advises, bring lots and lots of sunscreen.)
Read More: Nude Cruisers Book Carnival Sunshine
It's important to note that while Bare Necessities' cruises are clothing free (and have been since they were launched in 1990), this isn't a ship full of swingers. In fact, quite the opposite is true. "Our mission," their website explains, "is to provide relaxing, entertaining and health-conscious vacation opportunities that offer non-threatening, natural environments where the appreciation, wonder, and compatibility of nature and the unadorned human form can occur."
More importantly, they stress the belief that "sexuality is not a state of undress, but rather a state of mind, and that social nudity is not a sexual activity."
They have A Strict "Un-Dress Code"
While the ship is fully chartered, meaning there won't be folks scandalized by nudity as they stroll the promenade deck, there are rules as to when guests can — and can not — be unclothed. "All passengers," reads the guideline, "must be dressed any time the ship is in port, or when the Captain announces that clothing is required." Guests also must be fully clothed for meals in the dining rooms and specialty restaurants. And again driving home the point that this is not an anything-goes type of cruise, guests are reminded that "lingerie and fetish-wear are not appropriate at any time" and "overt sexual activity in public or any solicitation for such activity is, of course, strictly prohibited and will result in dismissal from the ship."
Read More: 41 Carnival Sunshine Tips and Secrets
Over the years, Bare Necessities has chartered over 50 ships, both large and small, and has created a community of people who often return year after year. The itineraries include port calls and, whenever possible, those are tweaked to offer clothing-optional opportunities. And while such events as formal night and a Captain's Reception are held, the dress code is more relaxed than during a normal sailing (no, you can't show up nude, but you can opt for shorts and casual wear).
Where They'll Go Next
Next up for Bare Necessities is a two-week sailing in the South Pacific aboard the Paul Gauguin. And even as the 2019 Big Nude Boat begins her journey on the Carnival Sunshine, the group is planning to celebrate their 30th anniversary with next year's event, which will see participants sailing on the Carnival Legend out of Tampa on Sunday, February 23, and heading for Key West, Costa Maya, Mahogany Bay in Roatan and Cozumel before heading home.
Carnival Sunshine Video Tour