The residential cruise ship market continues to heat up. A new startup cruise line has entered the fray called Villa Vie Residences.
It is touting a three-and-a-half year-round world voyage visiting 425 ports in 147 countries.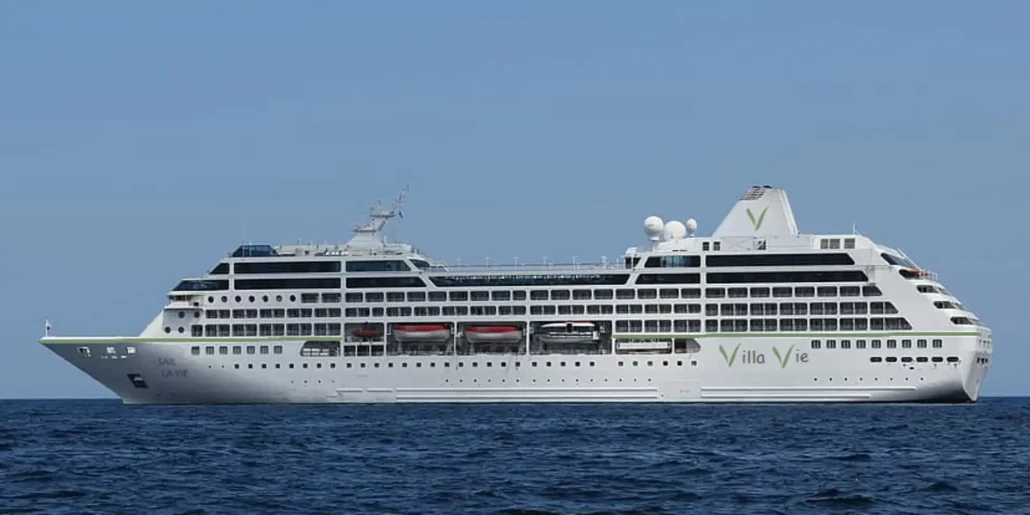 If all goes to plan, it will set sail in May 2024 from Southampton.
The itinerary will see residents spend 87 days in Northern Europe, 105 days in North America, 68 in Africa, and 76 days in South Asia. It includes several multiday port calls, including an extended 12-day stop in Singapore for a planned dry dock.
RELATED: Storylines Residential Cruise Ship Plans to Be Delivered in 2025
Residences start at $100,000, with 15% of the ship's 630 cabins available for sale. They can be leased or resold. Owners then pay a monthly fee to live aboard.
There is also a 'pay-as-you-go' option to book segments from 35 to 120 days rather than committing to the entire voyage.
For example, it costs $4,360 for the final 35-day transatlantic crossing segment from Barcelona to Florida. This is similar to 'bite size' cruising options on many conventional world cruises.
The residential cruise ship
Villa Vie promises 'all-inclusive' service with all the usual amenities of a mid-size cruise ship. There will be entertainment venues, swimming pools, a spa, a fitness center, plus multiple dining options, including a culinary arts center. Interestingly, it is also planning a pet spa.
A cruise line still without a ship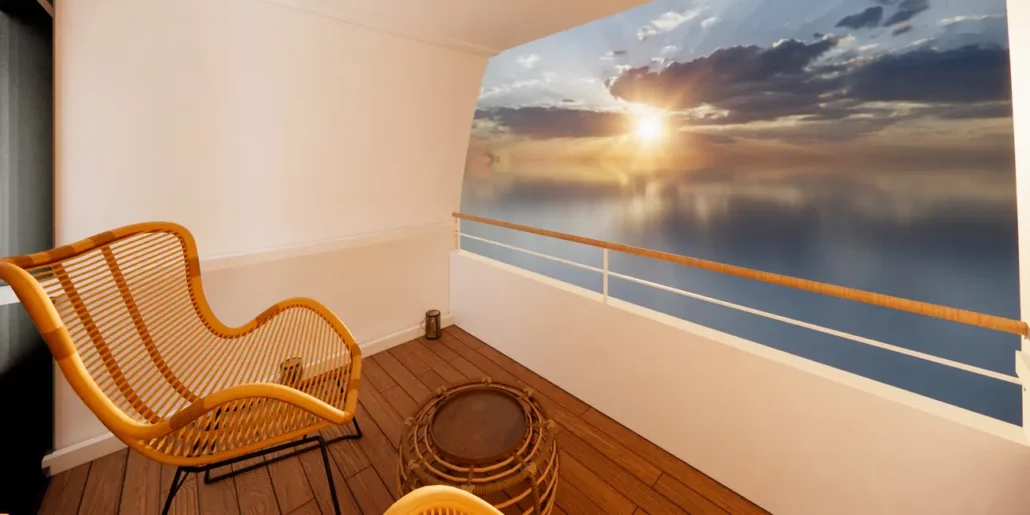 Like other similar cruise startups, the company still lacks a ship, just months before its planned launch. Still, founder and CEO Mikael Petterson expects to close the deal before the end of this year. It has submitted an offer for a vessel "from an active operator of several cruise ships." Once ownership is completed, a multi-million dollar interior refresh will begin in earnest.
Petterson and colleague Irina Strembitsky, head of sales, previously worked on similar startup projects at competitors Storylines and Life at Sea Cruises. It's worth noting that after numerous delays, neither company has yet to deliver a ship.
The company says they have had more than 50 buyers of residences since opening sales last month.
Villa Vie Residences expects around 800-900 guests to be aboard anytime.
Existing residences at sea
The World is currently the only residential cruise ship that has a successful and well-known reputation in the market. It has been in service since 2002, with a price range of two to ten million dollars, excluding annual service fees of up to $300,000.
Interested? This is the video the company posted on its YouTube channel.