Disney Cruise Line's upcoming ship Disney Wish will feature an Avengers-themed restaurant as one of its three main dining rooms, which the line announced earlier this year.
Now, it is releasing more details about the show, called "Avengers: Quantum Encounter," which will occur during dinner.
Actors and actresses who play some of the most popular superheroes in the movies will be reprising their roles for the restaurant's production, including Paul Rudd as Ant-Man, Evangeline Lilly as The Wasp, Anthony Mackie as Captain America, and Brie Larson as Captain Marvel.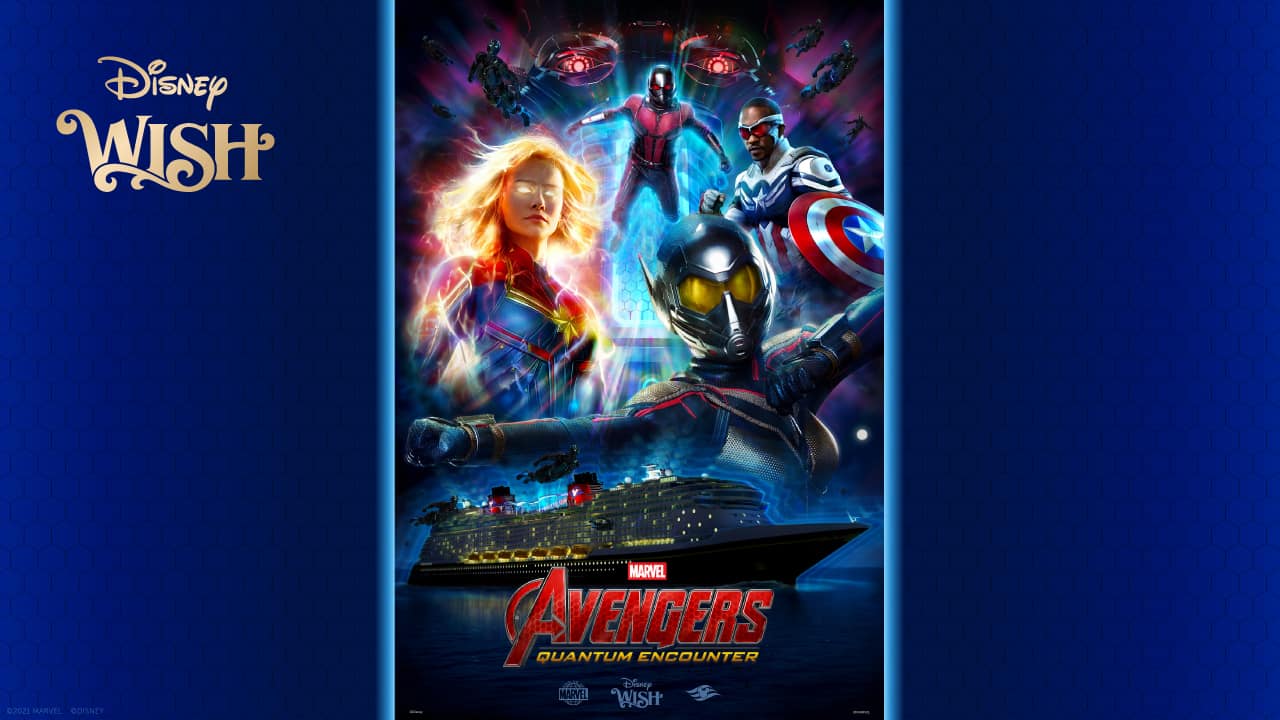 Kerry Condon will also reprise her role as the voice of F.R.I.D.A.Y. And for one of the first times, actor Ross Marquand will lend his vocal skills to Ultron. He did not originally play Ultron (James Spader did), but he did play the role in the Disney+ show "What If…?"
The dinner show in Worlds of Marvel will follow Ant-Man and The Wasp as they host a presentation of the most powerful superhero technologies in the world, including a hands-on demonstration of the latest Pym Tech.
But when Ultron shows up with an army of robots to try and take control of the technology, Ant-Man, and The Wasp will need all the help they can get to save the day — calling on Captain America, Captain Marvel, and even guests in the restaurant for back-up. There will be one more superhero that makes an appearance in the show as well, but Disney has not yet revealed who it is.
Disney Cruise Line has designed the restaurant with hundreds of screens and special effects embedded throughout to bring the adventure to life. Filming with the actors has already wrapped, and the company is now working on post-production editing and effects.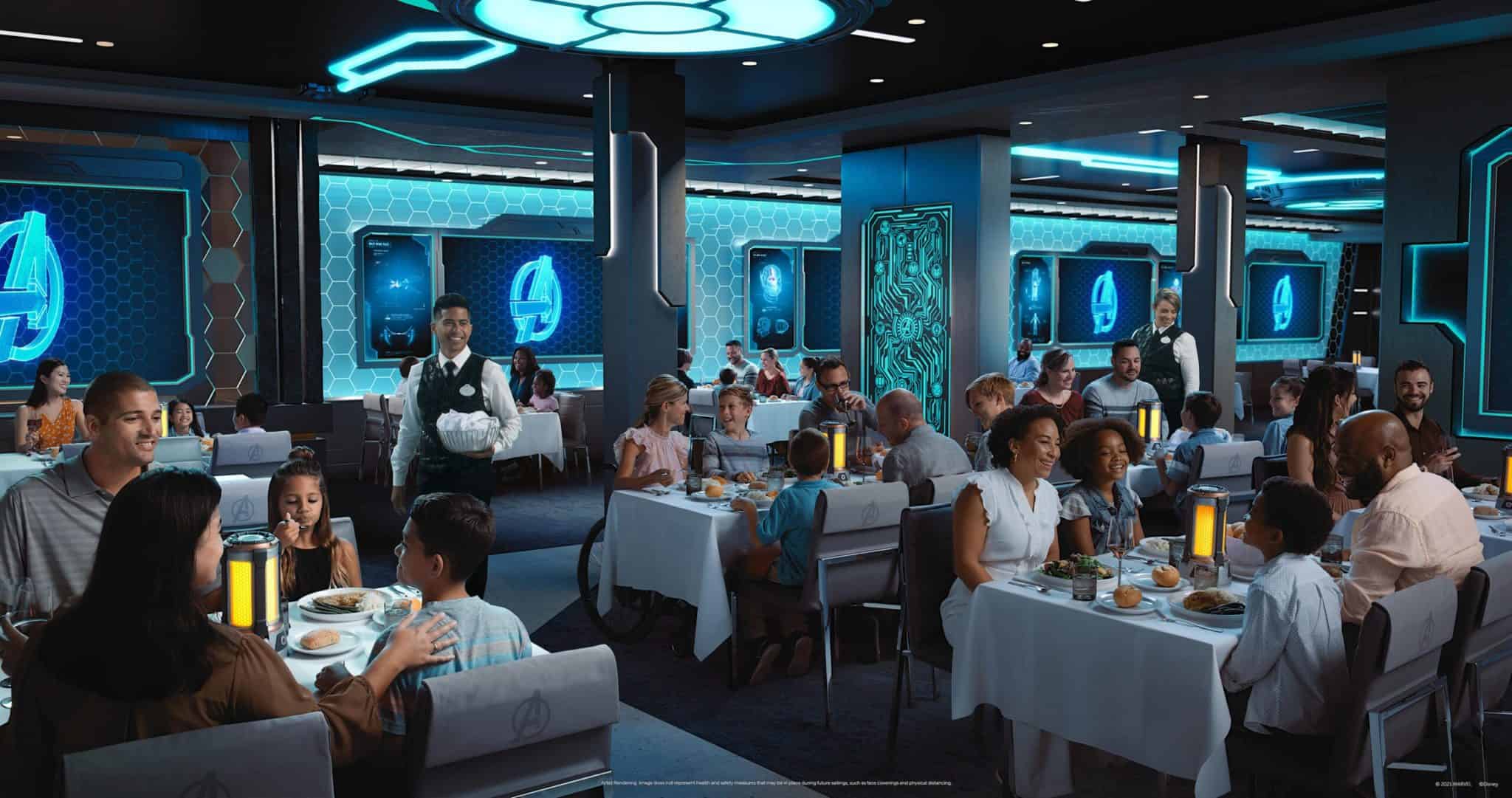 Much of the battle takes place on the ship's upper decks, but since the ship is still under construction, Disney re-created it for the show using photo-realistic CGI.
Disney Wish will embark on her inaugural voyage on June 9, 2022, from Port Canaveral, Florida.
Read more about the Worlds of Marvel restaurant and Disney Wish: