There is no best time to book a cruise, as it can depend on a variety of factors such as your preferred destination, budget, your preferred cabin location, and personal schedule.
However, there are a few general guidelines you can follow to make sure you're getting the best deal and cabin location when booking your cruise.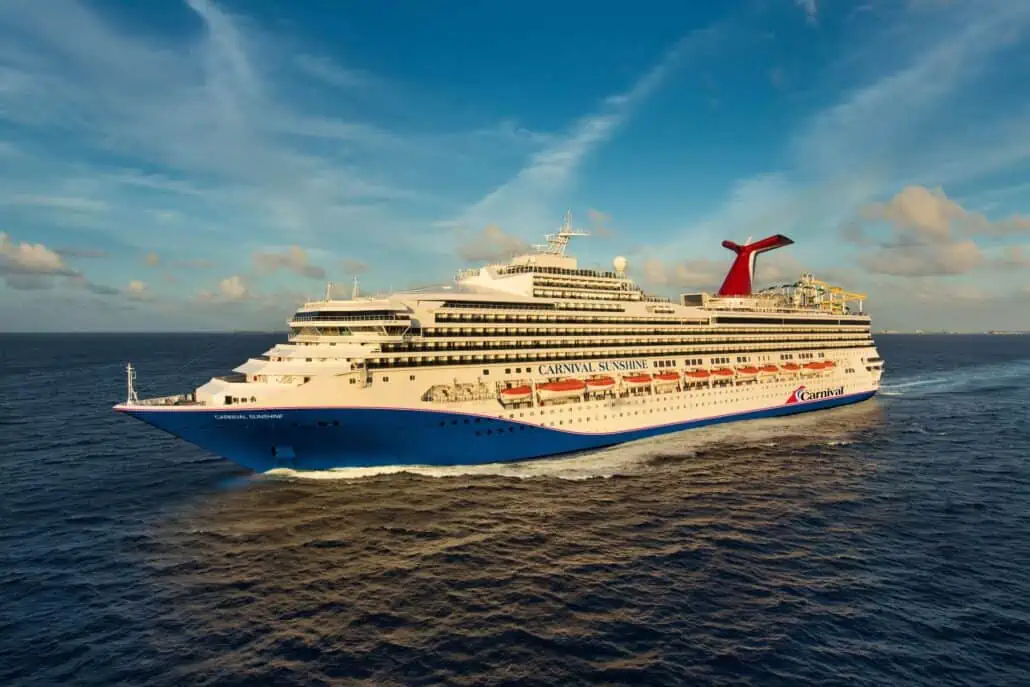 How far in advance should I book a cruise?
There's no hard and fast rule that determines the best time to book a cruise. It depends on many factors, such as your travel preferences, the destination you're going to, and how far out from your planned departure date you are.
If you have a particular cabin or deck location that you need, you will want to book as early as possible, as the favorable rooms are the first to go. This is especially true if you need an accessible cabin or want to be in one of the balcony cabins onboard. The cabin types vary by ship, and the balconies and suites tend to go first. To stay ahead of your fellow passengers, know that cruise line itineraries historically go on sale around 18 months in advance.
A travel agent could also have group space on the ship you want to sail, which could get a better discount, price protection on your cruise fare, and sometimes additional onboard credit.
When booking your cruise far in advance, make note of the final payment due date, if a penalty will apply to changes, and be sure to monitor price drops.
Also, consider booking your shore excursions and onboard activities in advance. For instance, with Carnival Cruise Line, spa treatments are typically 20 percent off if booked and paid in advance. Royal Caribbean does the same with its dining package.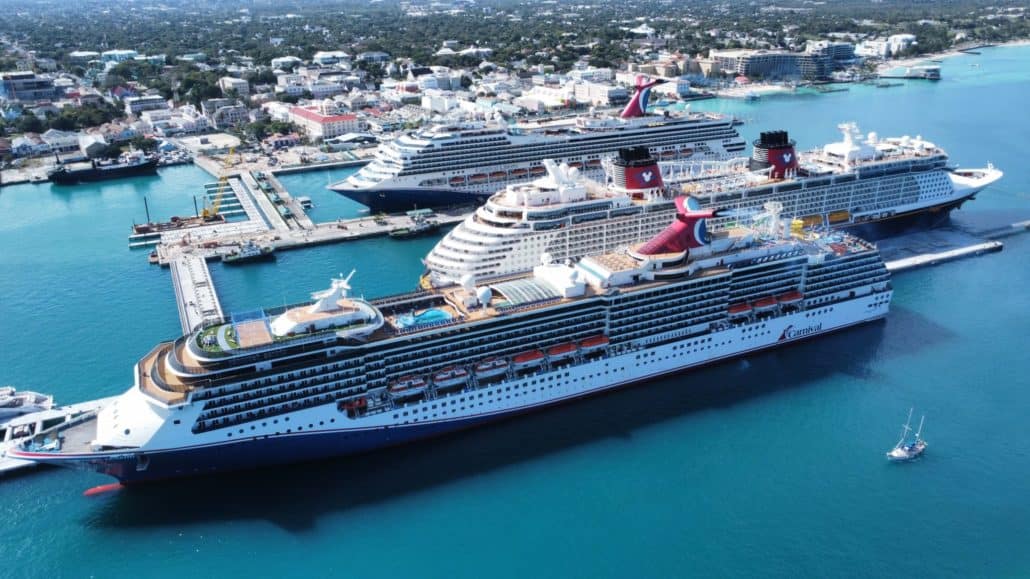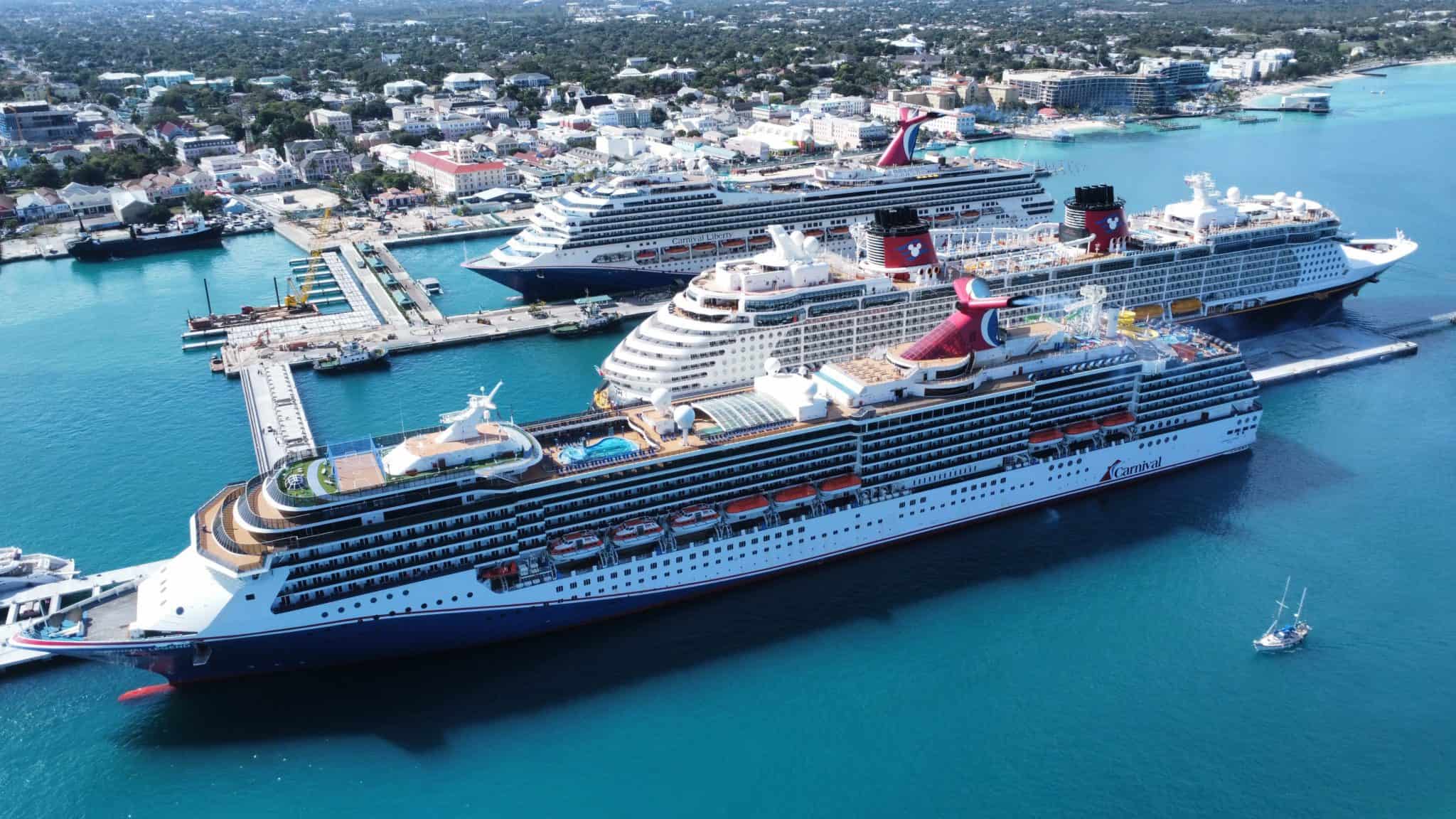 Can I book a last minute cruise?
Booking a last-minute cruise deal can be a great way to save money on a vacation and experience the thrill of spontaneous travel. However, it's important to keep in mind that last minute cruises can also be more challenging to book and may not offer the same level of flexibility and amenities as a cruise that is booked well in advance. If you're flying to the cruise port, keep airfare prices and the hotel reservation in mind.
Consider shorter cruises: Short, 3-5 day cruises are often easier to find last minute than longer cruises. These voyages are usually more affordable as well, so they can be a good option if you're looking to save money.
Just be aware of any cruise restrictions. Last-minute cruises may have restrictions on things like the type of cabin you can book or the activities and amenities that are available. Oftentimes last minute cruises can have guaranteed (GTY) cabins, where you may not know your stateroom location until a couple of days before sailing.
Always be sure to read the fine print before booking to make sure you understand any restrictions that may be in place. For instance, with Norwegian Cruise Line's sailaway rate (often the cheapest and available last minute), you are often not entitled to a lot of the perks such as the beverage package or complimentary specialty dining.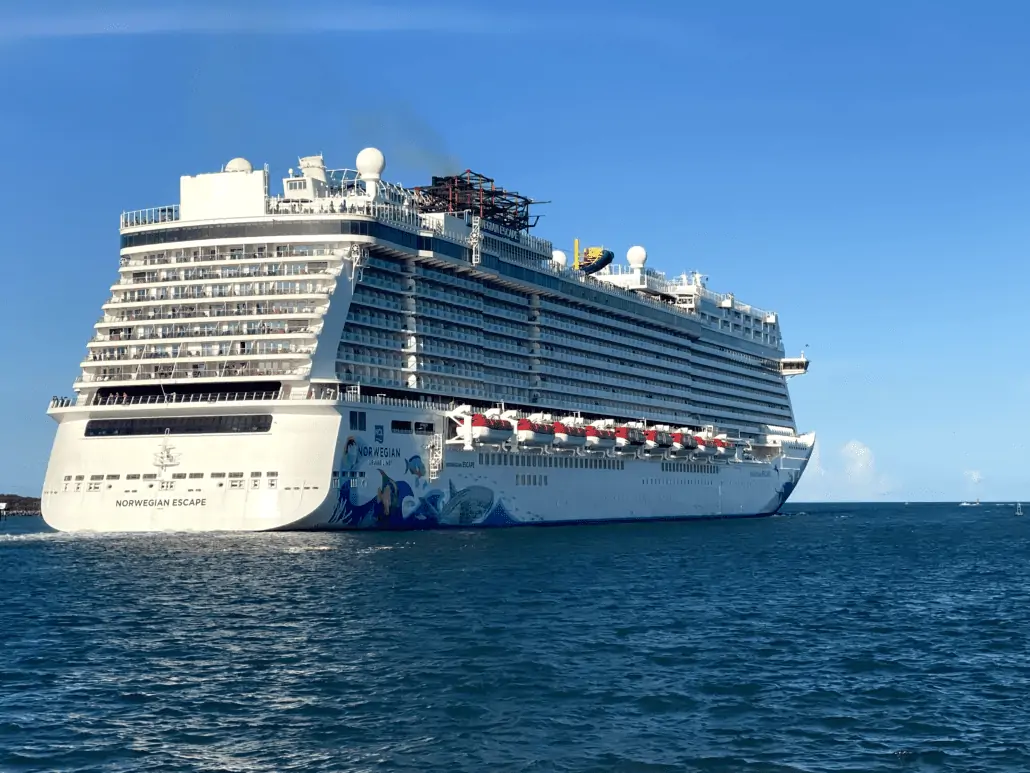 MORE: 4 Ways to Maximize Space in Your Luggage When Traveling
When is the best month to book a cruise?
Prices for cruises can vary depending on the season and demand. For example, cruises to popular destinations like the Caribbean and Europe may be more expensive during the peak tourist season.
The peak season for Caribbean cruises is from December to April, during the popular spring and winter holiday periods. If you plan to travel during this period, you may want to consider booking your cruise early. The Mediterranean cruise season is just opposite of the Caribbean and typically runs from April to October.
The off-season or shoulder season runs in the first and last month of the season and is a good time to find promotions, reduced deposits, and the best prices. This is especially true in Alaska, the season for which runs from May to September.
You can also get great deals by booking during the school year. Cruise prices tend to be at their lowest when students are back in school. Some other popular times for cruise booking are on holidays and around the end of the school year.
Holiday season travel such as Thanksgiving, Christmas, New Year's, summer and spring break tend to be the time when sail dates and cruise fares are the most expensive, as the cruise line takes advantage of family travel with kids.
For guests who are more flexible, there are sometimes last-minute deals that are available. It's important to know the difference between good and bad deals, though. This is because you can end up with the worst deal if you aren't careful and wind up on a cruise line that may not be to your taste.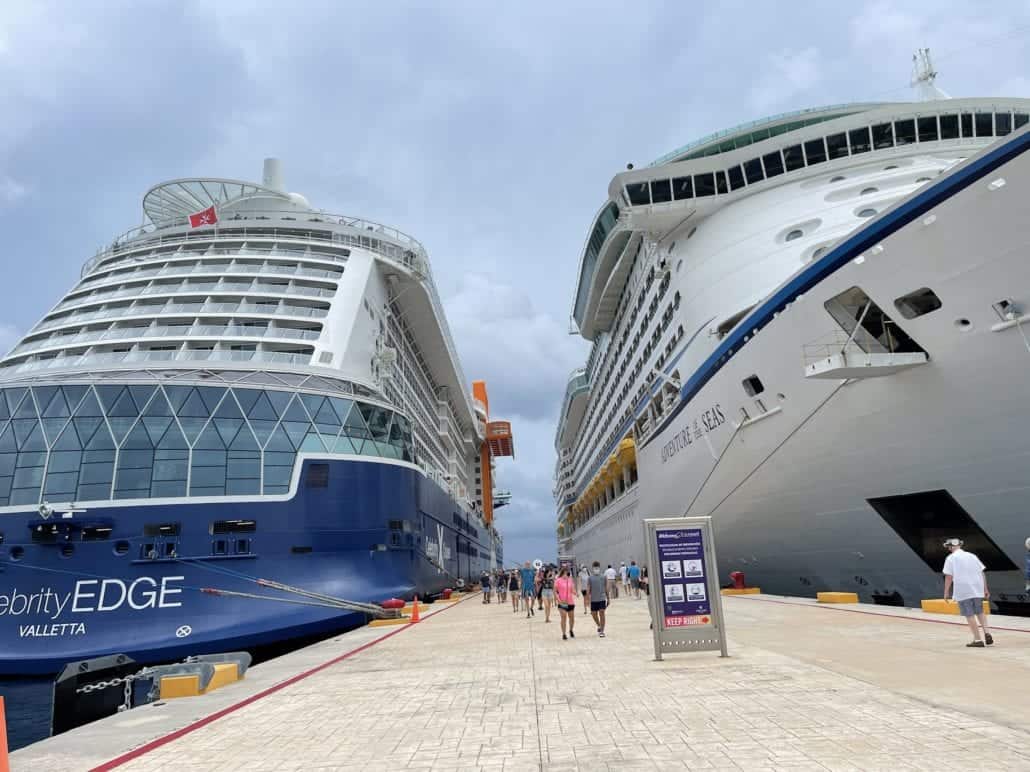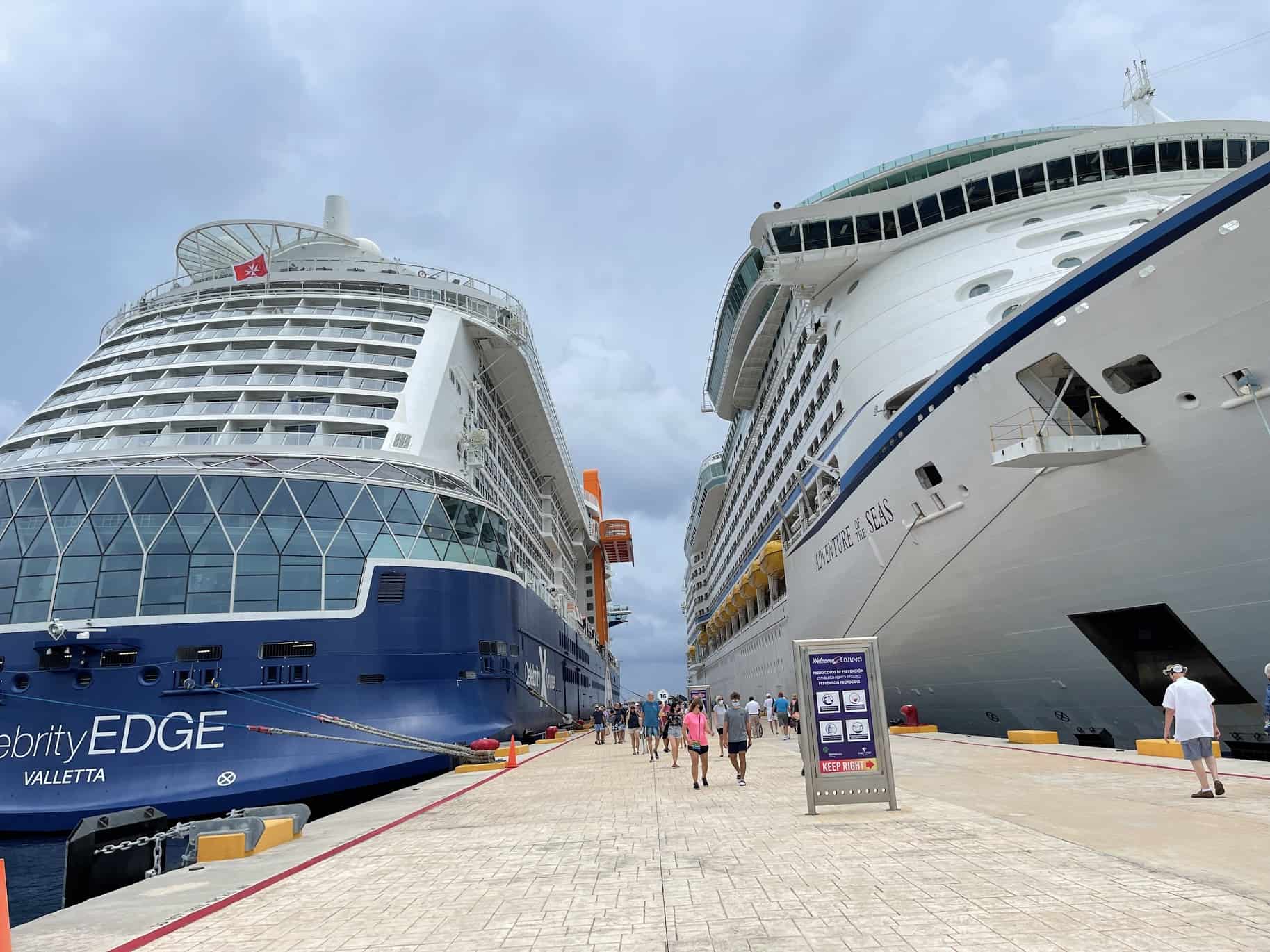 Should I book a cruise during hurricane season?
The Atlantic hurricane season runs from June to November and is often the cheapest time book a Bahamas or Caribbean cruise.
If you are looking for a vacation that is less crowded, cheaper, and more comfortable, consider cruising during hurricane season. Cruises during hurricane season are also safe and fun. While cruising during hurricane season isn't for everyone, it can be a great option if you are looking for a relaxing getaway that is cheaper and less crowded than a summertime vacation. It is a risk, however, so be prepared with a positive attitude, and make sure you have a good trip insurance policy.
During hurricane season, the cheapest cruises tend to be in August and September.
In Summary
When is the best time to book a cruise? As you have read, it varies. Booking a cruise at the right time of year can save you hundreds of dollars. The most optimal times take into account seasonal variations in pricing, availability, and other factors. Regardless of when you book your cruise, however, you should always do your research and use a knowledgeable travel agent or travel professional.
Ultimately, the best time to book a cruise vacation will depend on your personal preferences and budget. It may be helpful to compare prices and destinations at different times to find the best deal for you. There are a lot of cruise ships and brands out there to suit everyone's taste.
READ NEXT: Do Cruise Ships Have Jails?
Pin it!