6 Transatlantic Cruise Booking Tips
After weeks of research it finally happened, I booked my first transatlantic cruise on Carnival Sunshine – and boy was it a learning experience!
Also known as a repositioning cruise, a transatlantic cruise takes you from Europe to the states or vice versa, usually for a great price. This cruise was $399 for 16-nights.
I spent hours researching this sailing from the airfare, cruise ports, deck-by-deck layouts and a budget I was working with.
6 Tips for booking a transatlantic cruise: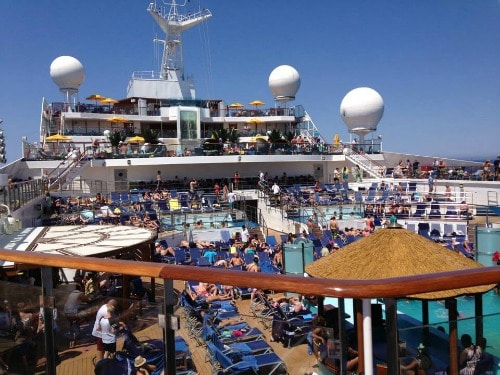 1. Lots of sea days. One thing about transatlantic cruises is plenty of sea days. They aren't port intensive, more-so sea intensive. So you've got to love the water or you possibly could be bored out of your mind.
2. People meet up before hand. Facebook, Cruise Critic and ShipMate App, people will gather anywhere, just find out where they are!
It's great to meet people before you sail so you'll know other cruisers, having dinner companions and plan excursions together.
3. It's affordable. You can get a transatlantic cruise for a steal. The 16-night sailing I'm on is less than $35 per day. You can't stay home for that cheap!
4. Pre-pay your gratuities. If you're on a short sailing you may think that gratuities aren't a big deal, when you add 16 days times $11.50 per day, it adds up. I definitely paid my gratuities before my sailing.
5. Air is cheap. Traveling to Europe in the fall is quite cheap. The summer months sky high but rates fall as it cools down and all the ships are retreat ing back to the Caribbean. I always by my air six weeks in advance but constantly check the rates every day. My air from Miami to Barcelona was under $500 on Swiss Air.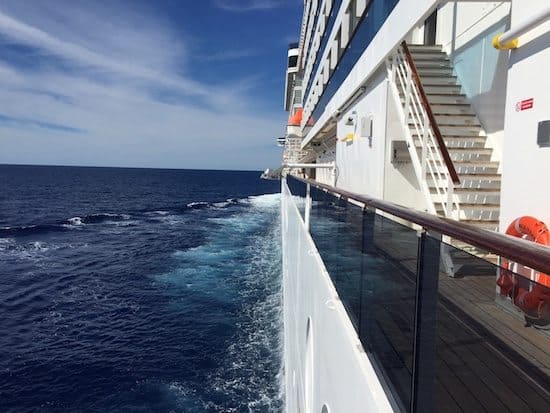 6. Travel Insurance was a breeze. After my last trip and being stranded in Germany for almost 24 hours, I figured I'd be foolish not to buy travel insurance for this trip. Because my cruise and air is so cheap, my travel insurance for me was only $35 for the trip.
7. Lower port taxes. Because the itinerary is so sea day intensive and less ports, there are less port taxes to pay so a lower overall fare.