Carnival Cruise Line has announced that it broke its annual fundraising record for St. Jude Children's Research Hospital last year.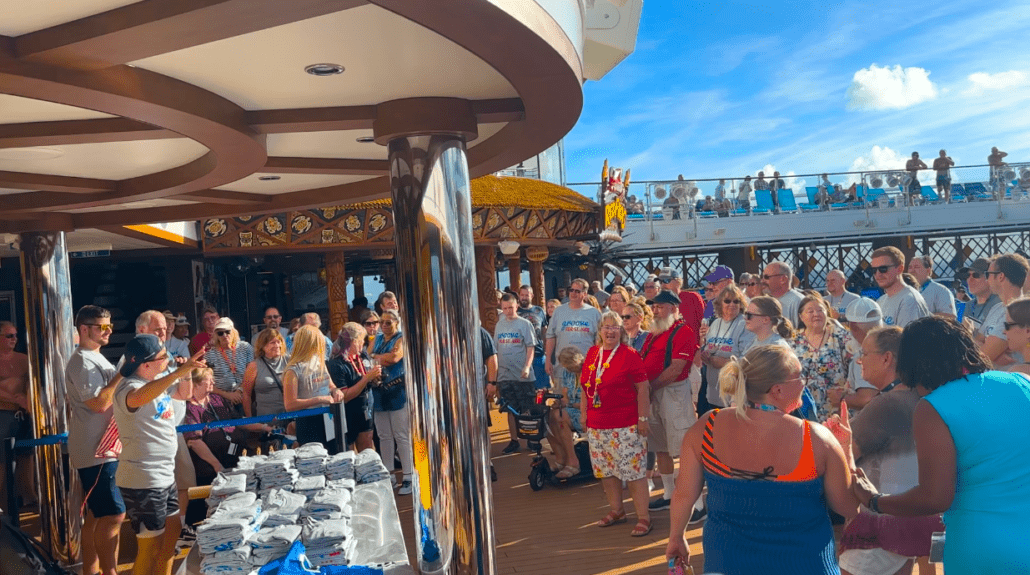 The cruise brand raised more than $3.5 million for the organization in 2022, surpassing its previous record annual amount of $2.8 million from 2018.
This brings its grand total to $26.2 million raised since the partnership began in 2010. Carnival also achieved its highest fourth quarter amount ever, with over $1 million raised in the last three months of the year.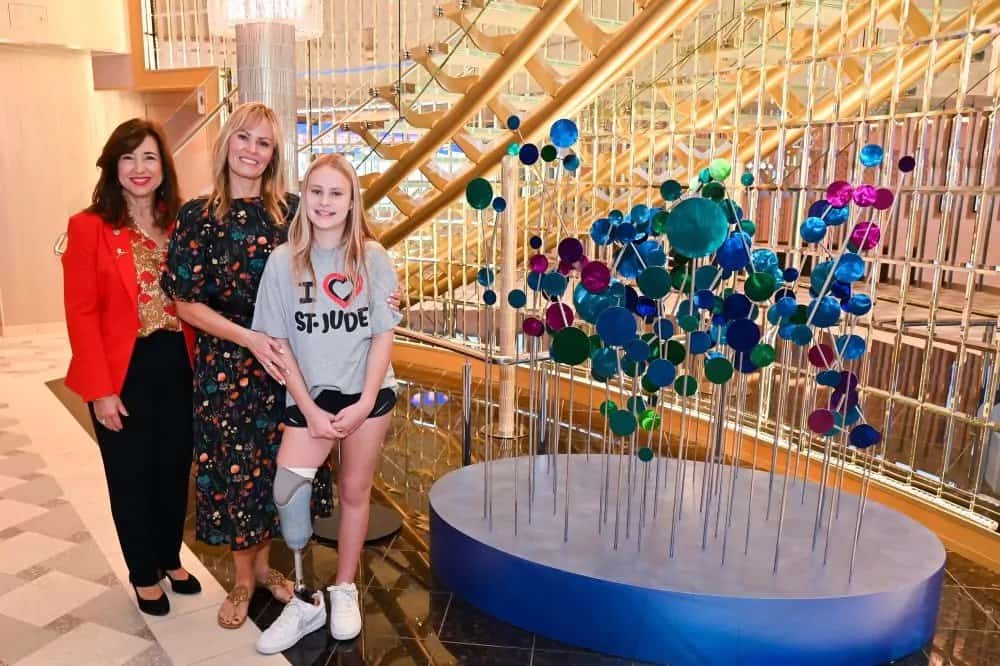 Between Carnival Ecstasy's final voyage last October and the inaugural sailing of Carnival Celebration in November, the two ships raised over $90,000, collectively.
Cruise Director Lee Mason holds the record for raising the most donations per single sailing. During the inaugural voyage of Carnival Celebration, he and 5,000 guests raised over $50,000 for the children's hospital.
This beat his previous record set on Carnival Splendor in 2018 of $40,000, in which he shaved his head.
MORE: Cruise Lines Warn Smokers About Another Place They Can't Light Up
As the Official Celebration partner of St. Jude, Carnival hosts events at hospitals and raises money through a variety of initiatives both on board and ashore.
These include the Groove for St. Jude dance party on deck, the Build-A-Bear Workshop at Sea event where kids can create their own St. Jude-themed bear, and a cookie package with proceeds going to St. Jude.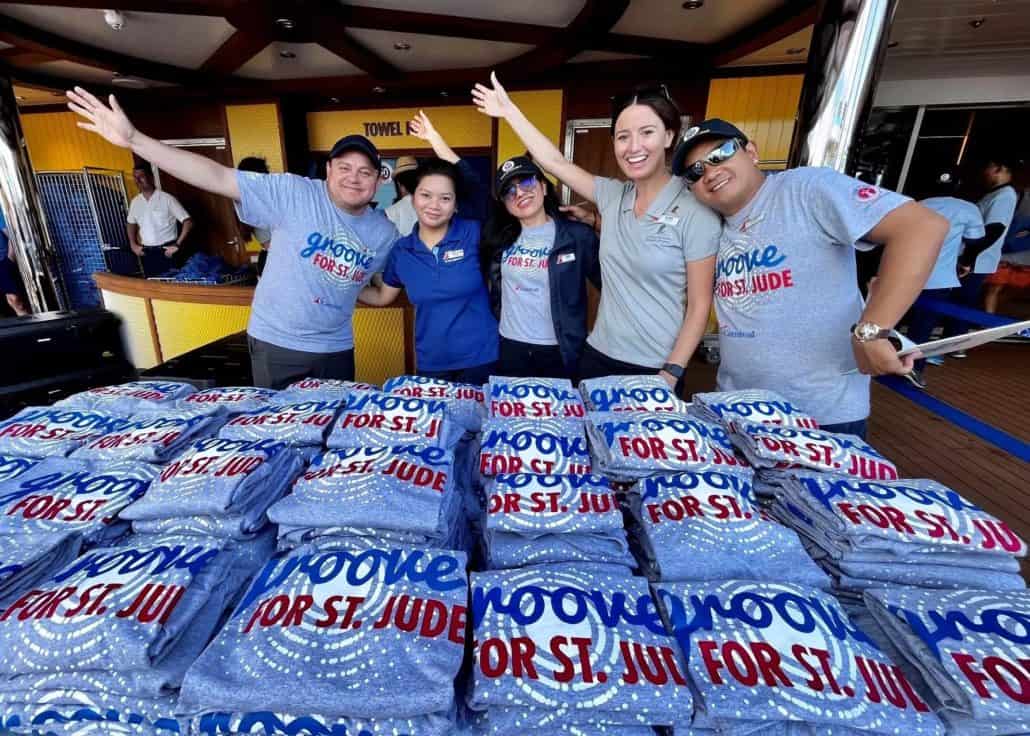 In 2022, Carnival sold more than 100,000 St. Jude Groove shirts and over 27,000 St. Jude bears.
Last year, the cruise line took its fundraising work on the road with its Agentpalooza events in Philadelphia, Baltimore, Norfolk, and Charlotte. At each stop, travel advisors were invited to donate to St. Jude and the efforts raised an additional $60,000.
Carnival also highlights the mission of St. Jude through patient-inspired and designed artwork on Carnival Horizon, Panorama, Celebration, and Mardi Gras.