Carnival Breeze was on her last sea day on Friday before reaching Miami when the crew spotted a raft in the distance. As the ship got closer they noticed the raft was filled with 25 Cuban refugees.
Onboard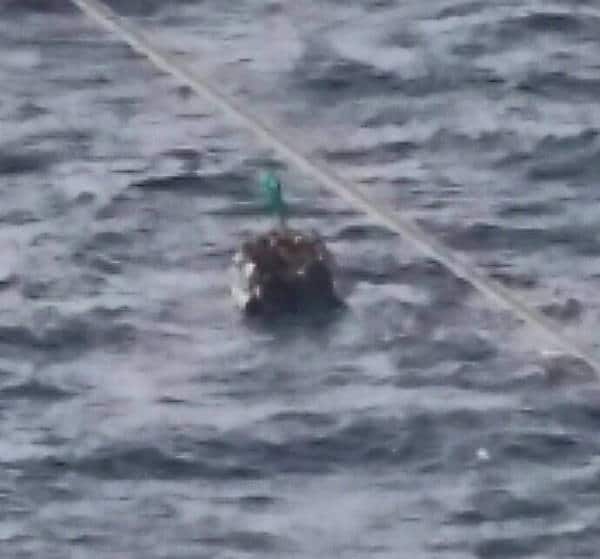 Radio host Becky Beall was on board Carnival Breeze and posted on Facebook, "The Carnival Breeze is currently stopped and awaiting the arrival of the U. S. Coast Guard which has been dispatched. We are told it will take 2 – 3 hours for them to arrive.
Carnival has made repeated announcements to us onboard guests as to why we are stopped and what procedures are currently going on."
Statement 
Carnival Breeze encountered a vessel with 25 individuals on board of unknown nationality approximately 90 nautical miles from Key West in the Florida Straits.  The group of individuals remained on their vessel while the cruise ship stood by alongside them awaiting the arrival of a US Coast Guard cutter, per USCG's instructions. Once the cutter arrived, Carnival Breeze was released from the scene and is scheduled to arrive on time to Miami (Saturday) tomorrow morning.
Rescues At Sea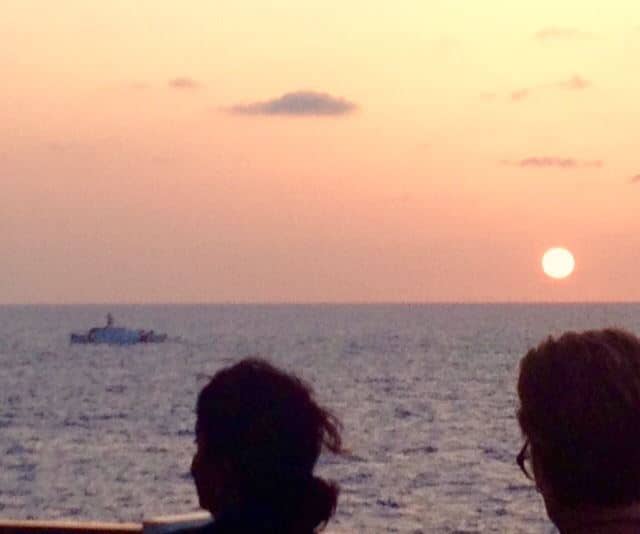 This is not the first time a cruise ship has assisted with at seas rescues, in March Royal Caribbean's Serenade of the Seas rescued eight Cubans who were adrift for 10 days.
Carnival Breeze operates six and eight-night Caribbean sailings from Miami.
photo credit: Becky Beall