Today was the first port on our Carnival Celebration cruise — Cozumel, Mexico.
I got up and headed up to the lido deck for my first BlueIguana Cantina burrito of the cruise — the poolside venue's breakfast burritos are my favorite breakfast on Carnival, and rank high for me among any cruise ship breakfast option.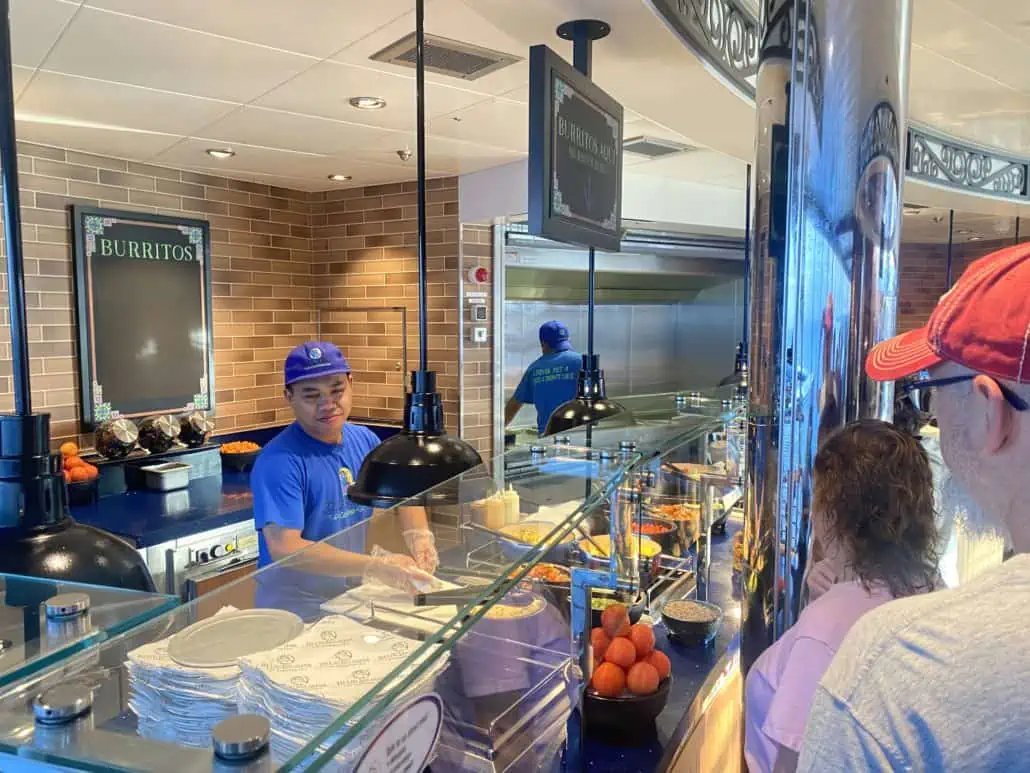 This is my tenth cruise, but believe it or not it's my first western Caribbean itinerary ever — meaning it's my first time to all three of the ports on this itinerary.
When I visit a port for the first time, I often like to book a tour-type of excursion to get a feel for the destination and see some of its highlights. Today, we opted for a five-hour open-top bus tour around the entire island of Cozumel. According to our tour guide, this open-top bus tour has only been operating for two months and has already become the top cruise excursion in Cozumel. It was easy to see why!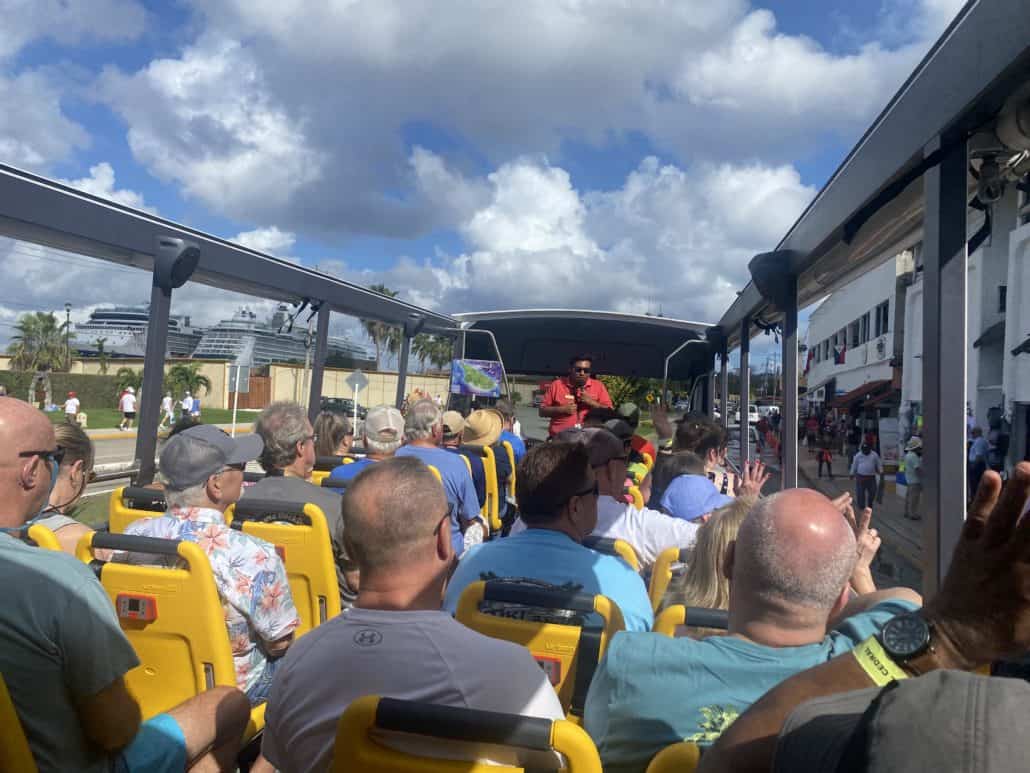 With this excursion, I feel that we got a bit of everything. First, we rode over to San Miguel de Cozumel, which is the only city on the island.
We walked around a little bit as a group, seeing Cozumel's iconic clock tower and the town hall. Then we had a long drive around the island as we learned about its history, flora, and fauna. We wound up at a beach club on the eastern side of the island for lunch, which had excellent fish tacos and margaritas.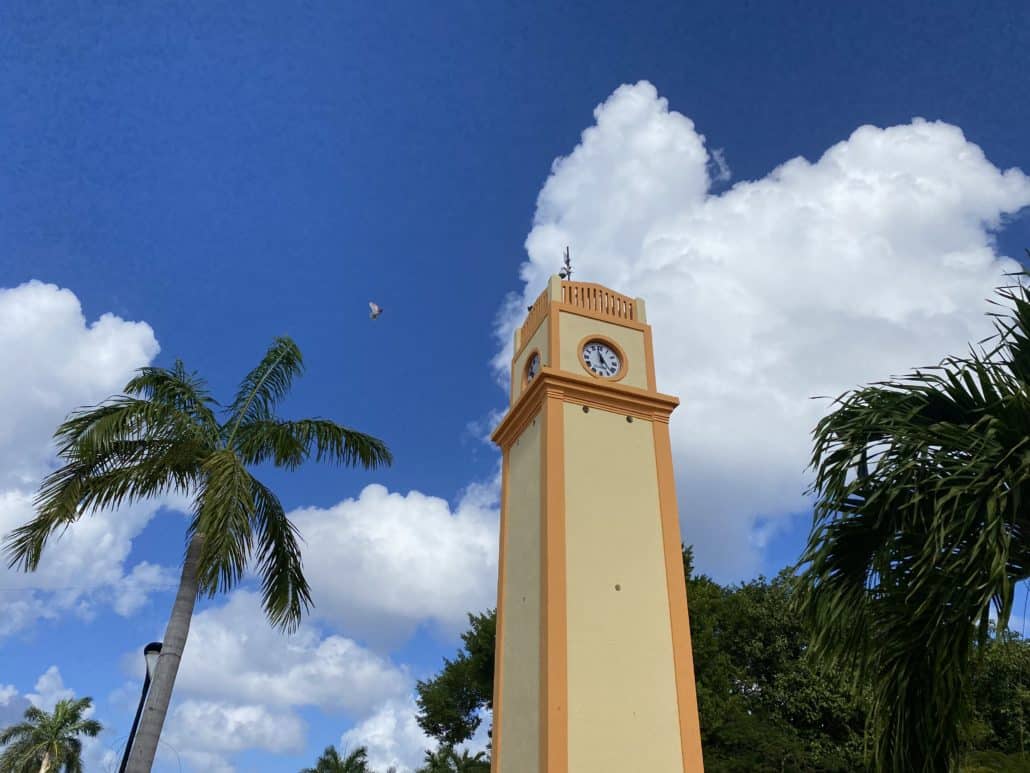 The beach was beautiful — some of it had rocky coral-like formations where the waves crashed and sprayed into the air and part of it was an actual sandy water entrance. The waves were crazy though, so not many people actually swam. I got lots of really pretty photos and videos there!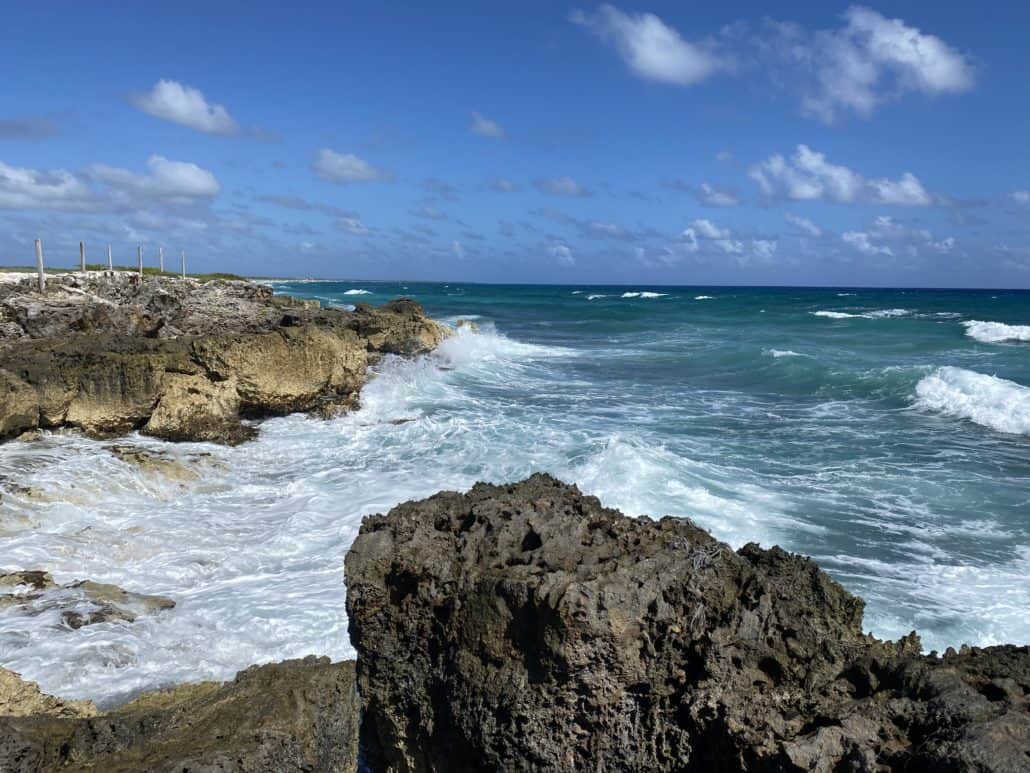 Next up, we drove further around the island and inland a bit to a village called El Cedral to visit an organic tequila museum and enjoy a tequila tasting that was included in the excursion.
Organic tequila is something else — it essentially doesn't burn going down at all, which is SO strange to experience when it comes to what is basically a mini tequila shot — and according to the guide who worked there, it doesn't cause hangovers either. It was really smooth and probably the best tequila I've ever had.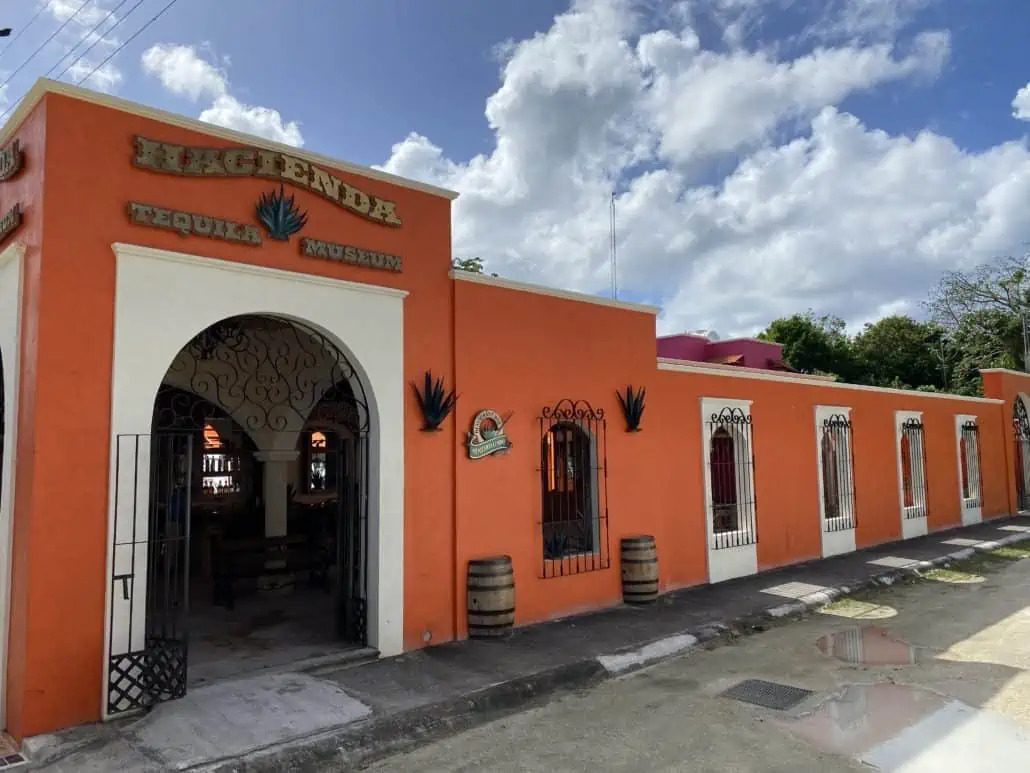 Once we got back to the ship, we had a late afternoon snack at Big Chicken and hung out for a bit outside on the deck as the ship departed Cozumel.
For dinner tonight, we snagged a table at Chibang, which is the complimentary Mexican/Chinese venue aboard both this ship and sister ship Mardi Gras.
Reserving a spot was easy in the app — we signed up for a table at around 6 pm and were called down to be seated around 6:30. I had kung pao chicken with a side of broccoli and my dad had beef and broccoli with a side of rice. We really enjoyed our meals!
The restaurant was absolutely packed and the only thing I noticed was that it seemed much louder than the main dining room, even when the MDR is full also. I looked around to see if I could tell why the acoustics might be a bit off and couldn't really pinpoint anything. It wasn't a big deal though, because it wasn't so loud to hinder conversation.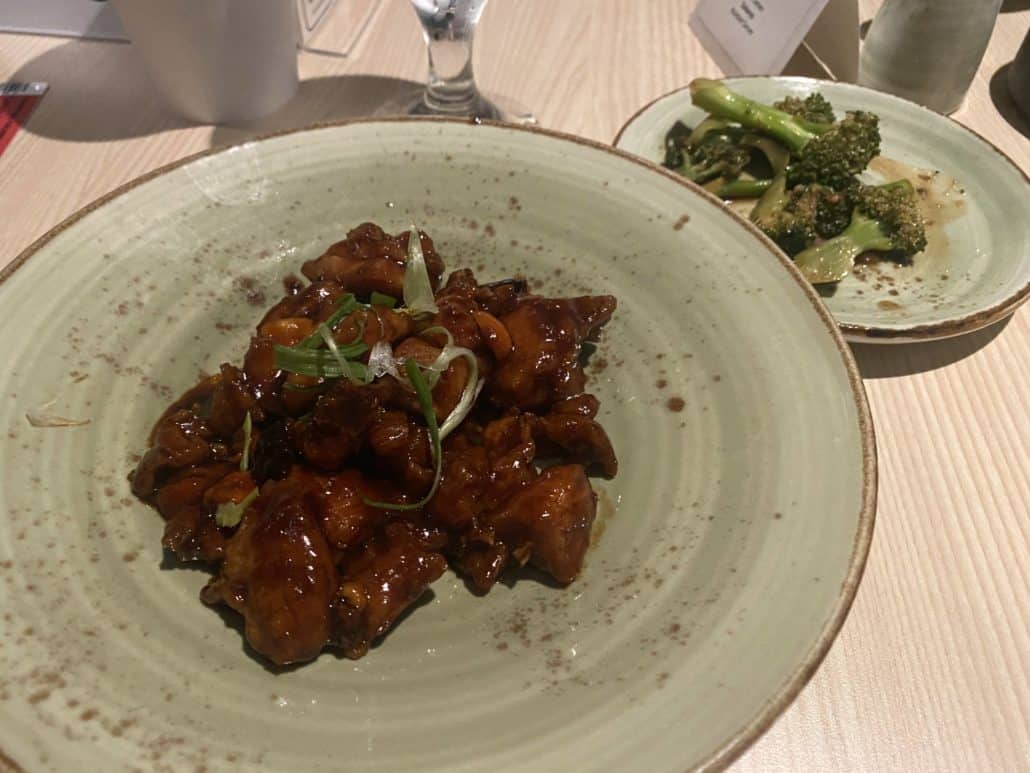 After dinner, my dad headed up to the pool deck to watch Top Gun: Maverick and I went back to the cabin for some down time.
We had planned to go watch The Most Magnificent Circus show at the atrium Center Stage, and got there around 9 pm for the 9:30 show. But it was already totally packed! The few seats that were empty were reserved with people's belongings, and on every deck there were already people just standing waiting for the show to start.
I checked the HUB app and discovered that the same show will be playing tomorrow, so we plan to attend then. And now we know to arrive MORE than 30 mins prior to showtime! I knew this circus show would be popular because I've heard it's one of the best shows on Carnival Celebration, but I didn't realize it would be quite this high in demand — especially since the 9:30 showtime was the second showing of the evening — The Most Magnificent Circus was also performed at 7:30 this evening.
Now I'm back in the cabin and getting ready to go to sleep. Our excursion in Costa Maya tomorrow starts at 8:30 so it'll be an earlier morning than usual!
Read my other Carnival Celebration trip reports: