Today in Miami I boarded Carnival Cruise Line's newest ship, Carnival Celebration, for a seven-night cruise to Cozumel, Costa Maya, and Roatán.
To share my experiences throughout the voyage, I'll be posting regular trip reports about my time both on the ship and in port.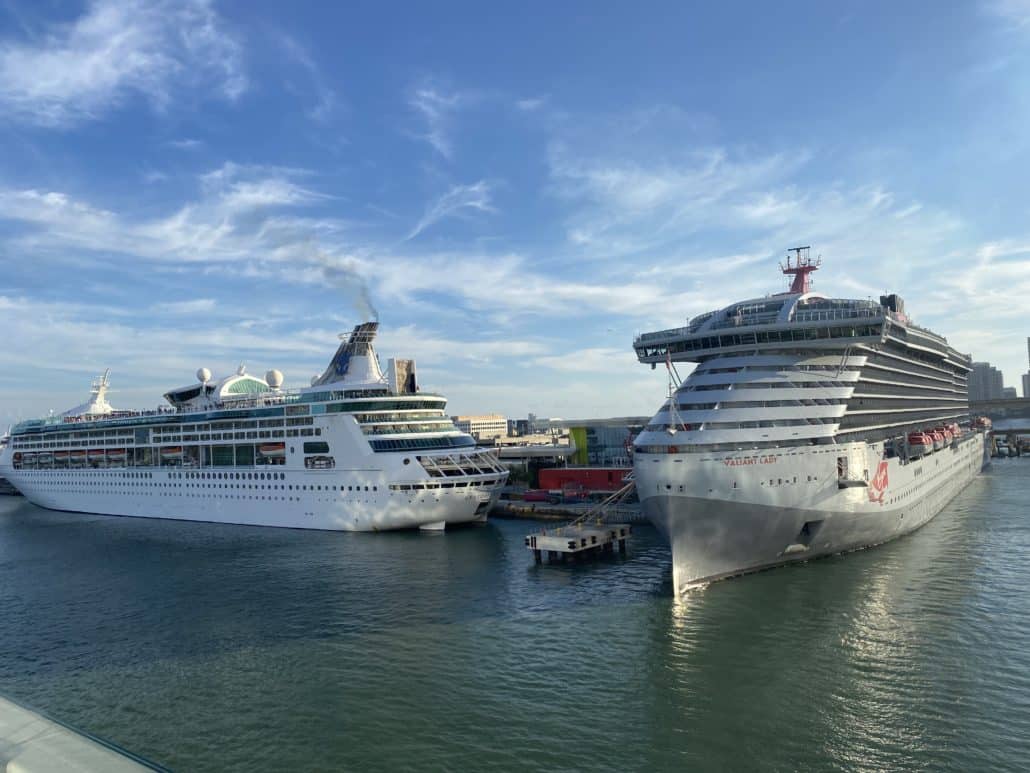 Embarkation went much quicker than I thought it would, because we purposely arrived at the terminal earlier than our embarkation time slot.
Our time slot was 1:30-2 pm, but we arrived at the port around 12:20 pm, knowing that we'd be put into an early arrivals line that I thought would go slower than if I was arriving during my designated time frame.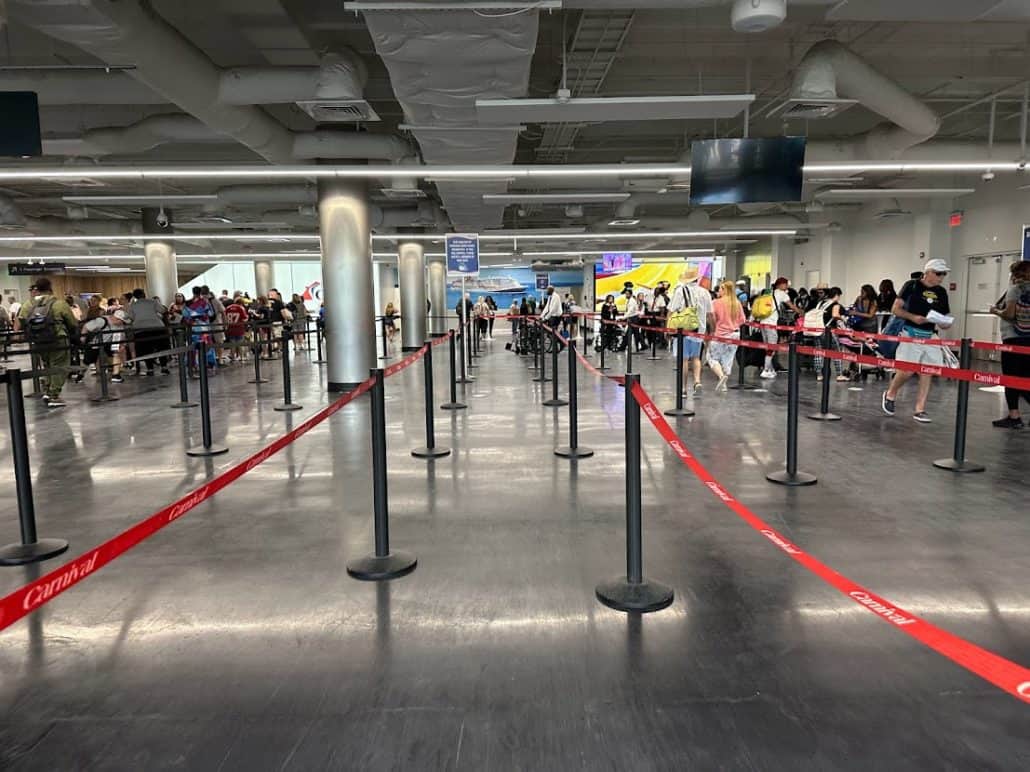 That was not the case! After getting into the early arrivals line, we basically didn't stop walking the entire way through the check-in and security process. I'd say we were through the terminal and boarding the ship in about 10 minutes from door to door.
Once onboard, we checked in at our muster station – we didn't even have to watch a video or anything as part of the muster process. We just went to our station and checked in, and then later on, prior to departure, they went over what to do in an emergency on the ship-wide PA system.
After that was lunch — and we headed straight for Shaquille O'Neal's venue Big Chicken. Some chicken tenders and fries later, it was time to explore the ship. Not only was this my first time sailing an Excel-class ship, but it's my dad's first time sailing any Carnival ship ever. So there were lots of things to point out to him as we went deck-by-deck seeing what Carnival Celebration has to offer.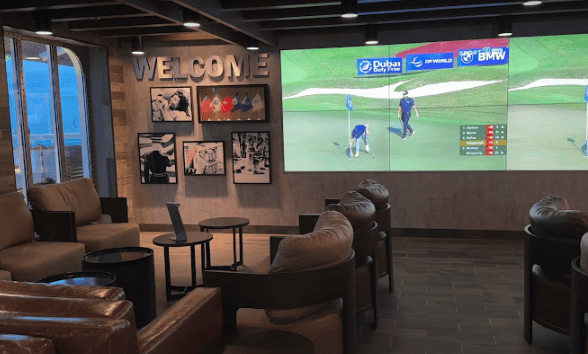 At 3 pm, my dad went to the Heroes Tribute Bar (the ship's military and veterans-themed sports bar) to watch the Bills vs. Bengals football game, and I continued to wander around the ship.
I headed to the lido deck for the sail away party, which is always SO much fun on Carnival, and then stood out on deck 8 to watch as the ship headed towards PortMiami's turning basin and then sailed out to sea.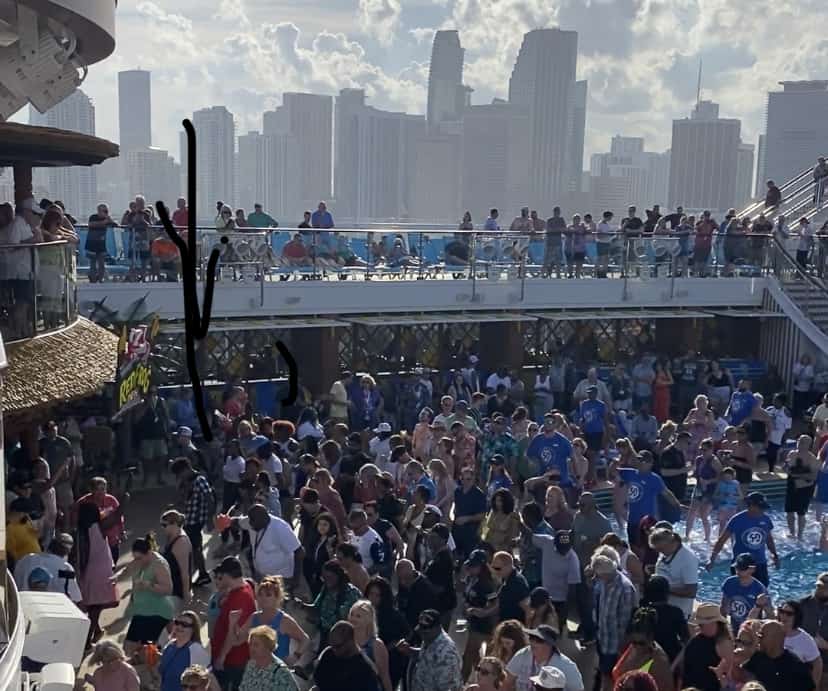 I had a bit of a mix-up about whether I had set-time dining or My Time Dining, so I wound up missing my main dining room seating by an hour.
We ended up in the buffet for dinner, which didn't have many stations open but what they did have was great — I'm used to only feeling so-so about cruise buffets, but I was pleasantly surprised by the taste and quality of tonight's dinner there.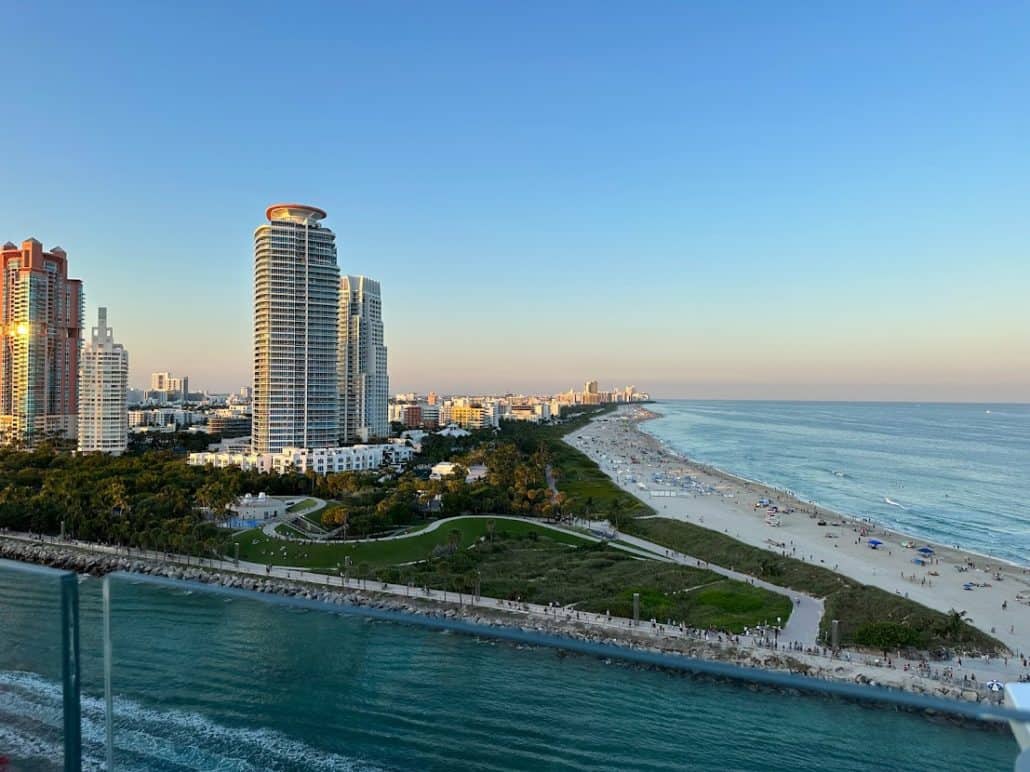 This evening's show in the main theater was a new production created just for Carnival Celebration called Color My World. It features lots of songs about colors (Purple Rain, Blue (Da Ba Dee), etc.) and heavily features an art theme.
It was a fun show that was beautiful to look at, especially when it came to the different backgrounds displayed on gigantic screens behind the performers. But to me, it didn't have any real "wow" factor. It was song and dance, and it was good, but I like to be amazed when I sit down in the theater for a show.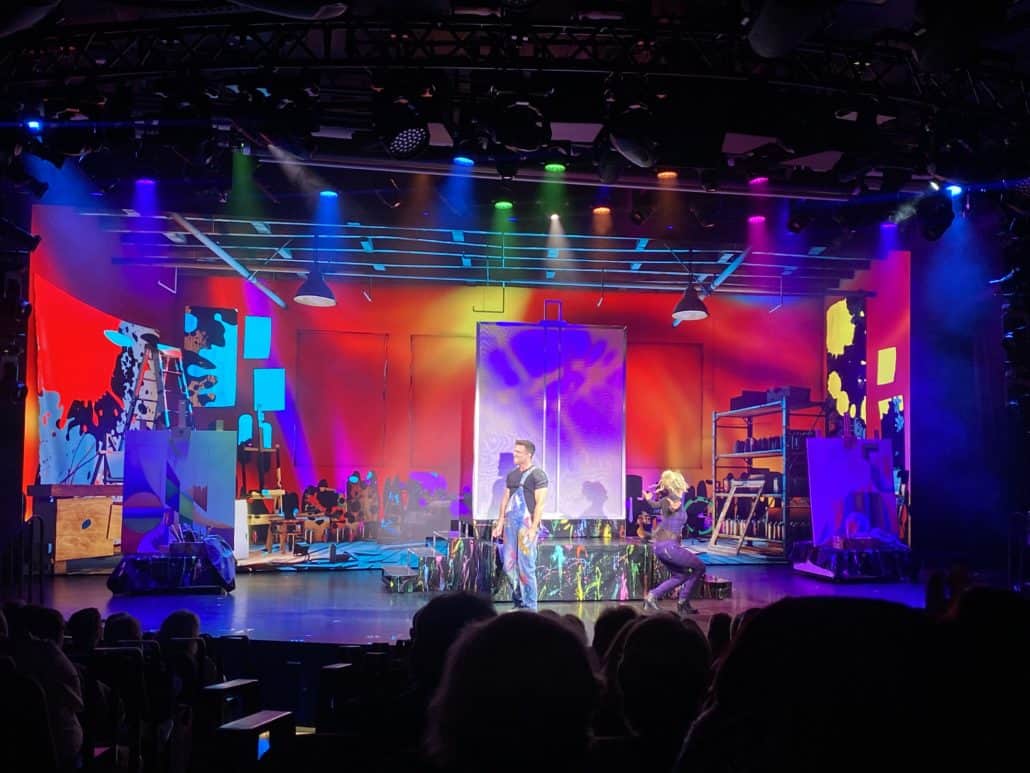 In my three cruises on Carnival so far (and countless articles I've written up about the line), I've noticed that they just don't put as heavy of a focus on theater entertainment as lines like Norwegian and Royal Caribbean do.
After the show, I came back to my cabin to finish writing this trip report. It's still a little early to go to sleep by my usual standards, but I've had a few full days of traveling and fun so I'm looking forward to a good night's sleep!
Until tomorrow…
Read my next Carnival Celebration trip reports: