As part of the ongoing efforts to clean up the mess left by Hurricane Irma, the worlds of basketball and cruising are coming together to raise a whole lotta money for the impacted areas. The Carnival Corporation, the Miami Heat Charitable Fund and the Micky and Madeleine Arison Family Foundation are pledging to raise up to $10 million for Hurricane Irma relief.
Carnival Is "Committed" To Hurricane Irma Relief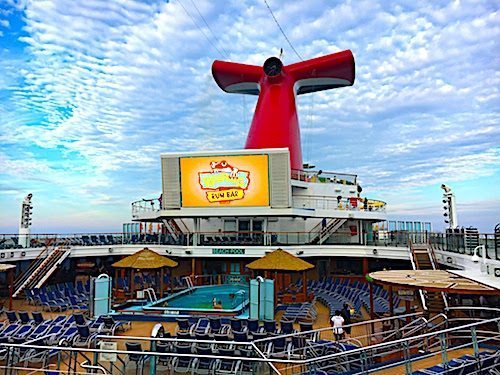 In announcing the initiative, Carnival CEO Arnold Donald said, "We are committed to supporting relief efforts where Hurricane Irma left an impact in Florida and the Caribbean, starting with immediate humanitarian needs and recovery efforts that will have a meaningful impact."
Donald pointed out that Carnival and their brands "have made many friends and partners over many years. Our prayers and thoughts go out to all of those who have been impacted. It is inspiring to see so many individuals and organizations already pitching in to support the relief work, and we will continue to look for ways to provide support."
While it won't be an easy or quick recovery period, Donald expressed confidence that in the end, things would return to normal. "Our friends and partners across Florida and the Caribbean have always displayed remarkable resilience, strength and spirit when facing difficult circumstances. They have come back strong in the past, and we will be standing with them as they work to come back strong once again."
Where The Money Will Go
Carnival's various brands will be using 11 ships to provide impacted ports across the region with crucial supplies and necessities, including food, water, clothing, diapers, generators and more. These drops will be made as part of the regular itineraries and benefit areas such as Grand Turk, St. Maarten, St. Thomas, Antigua-Barbuda and other impacted islands in the Bahamas.
The Micky and Madeleine Arison Family Foundation will make an immediate donation of $2.5 million to Direct Relief, UNICEF and the United Way of Miami-Dade County to support the immediate needs of the region. The Carnival Foundation — the philanthropic arm of the Carnival Corporation — and the Miami HEAT Charitable Fund are pledging to raise a combined $5 million, while the Arisons will match that commitment up to a total of $5 from the foundation.
"As a long-time resident of Florida," said Pat Riley, president of the Miami HEAT, "I have witnessed the resiliency of our communities; watching neighbors come together to overcome adversity. The South Florida community has supported our organization throughout the years, so it is only fitting that we are there to support and help uplift this community in its time of need."