Carnival Cruise Line guests that are sailing from New Orleans will now find it easier making their way from the cruise terminal to the ship. Carnival Dream and Carnival Triumph are the two latest ships to receive the keyless embarkation program.
This program is an effort to speed up the boarding process, allowing guests to retrieve their room key in their stateroom.
Read More: Carnival Eliminates Health Questionnaire
How Keyless Embarkation Works
Since guests will not have their Sail & Sign card to board the ship, they will use their boarding pass. If they wish to make a purchase on board before they pick up their Sail & Sign card, guests can present their boarding pass for all purchases on embarkation day, including beverage orders from the bar department; this also includes guests who have pre-purchased Bottomless Bubbles or the CHEERS! package.
Why Keyless Embarkation
This process is safe and secure, helps speed up the boarding process and as a result, guests get on the ship faster. The identity photo taken for the guest's Sail & Sign card will still be taken at check-in and will appear anytime the guest makes a purchase with their boarding pass or Sail & Sign card. The system was first rolled out on Carnival Vista and Carnival Splendor in 2016.
Fun Ships Currently Available On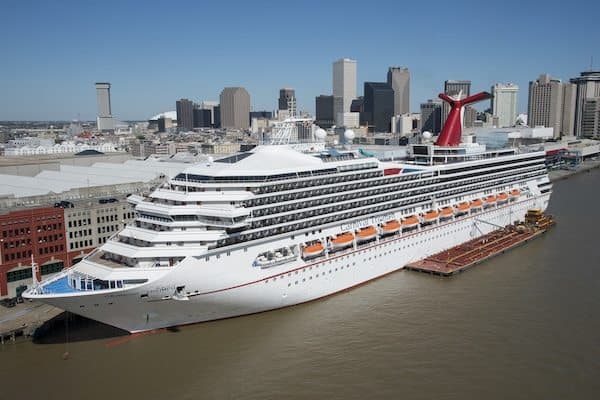 This new system is currently in place on the following ships:  Carnival Breeze, Carnival Conquest, Carnival Dream, Carnival Freedom, Carnival Glory, Carnival Horizon, Carnival Imagination, Carnival Inspiration, Carnival Liberty, Carnival Magic, Carnival Sensation, Carnival Splendor, Carnival Sunshine, Carnival Triumph, Carnival Valor, Carnival Victory and Carnival Vista.
It's critical for guests to complete online check-in and print their boarding documents in order to make their embarkation process as easy as possible.
Source: Carnival