Last month, Carnival Cruise Line Brand Ambassador John Heald announced that for the second consecutive year, the company would be accepting Christmas cards for its shipboard crew members.
Now, Heald has provided a Facebook update on what the line calls "Operation Happy Holidays" with very good news.
"I have to say a huge, massive and sincere thank you to every one who sent in Christmas and Holiday cards to the Mother Ship or delivered them to the ships during your cruise," he posted.
"I had asked that we try and have one card for every single crew member and wow, double wow and whatever comes after double wow because we received a brilliant 38,509 cards, more than enough for each of our fantastic crew members."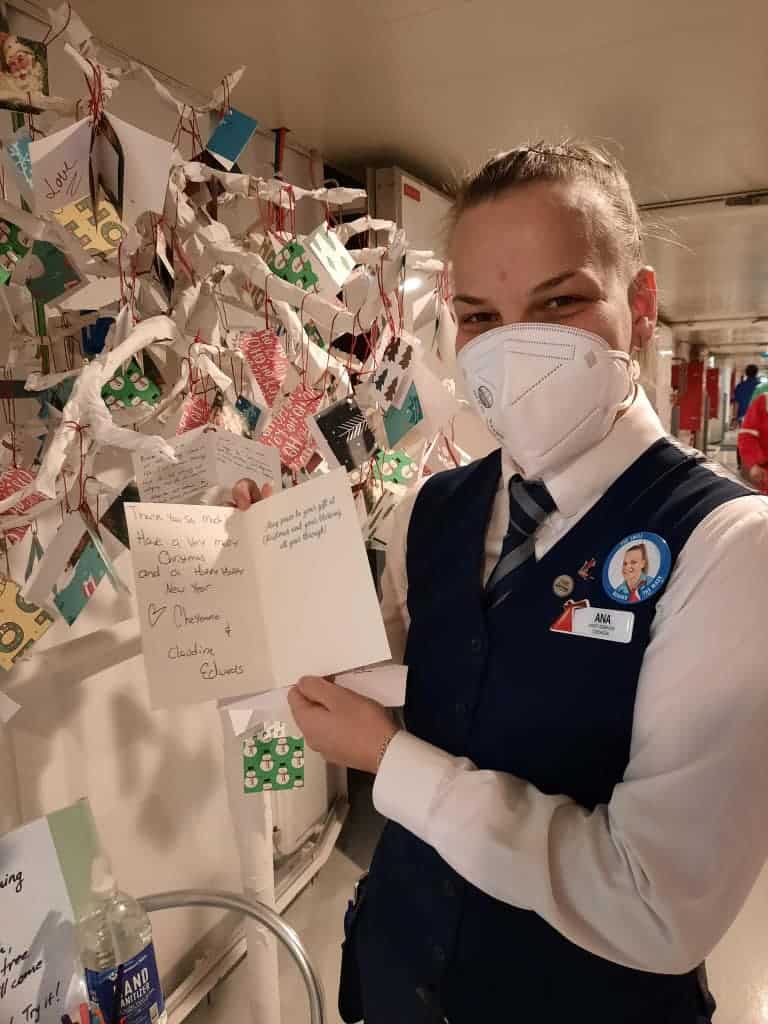 Last year at this time, Carnival Cruise Line ships were not yet sailing and were only being staffed by skeleton crews of approximately 125 people per ship. Carnival fans ended up sending in over 10,000 cards, which was far more than enough for each crew member.
This year, Heald revealed that since most of the line's ships are back in service and sailing with over 1,000 crew members each, it would take around 25,000 cards to ensure everyone received one.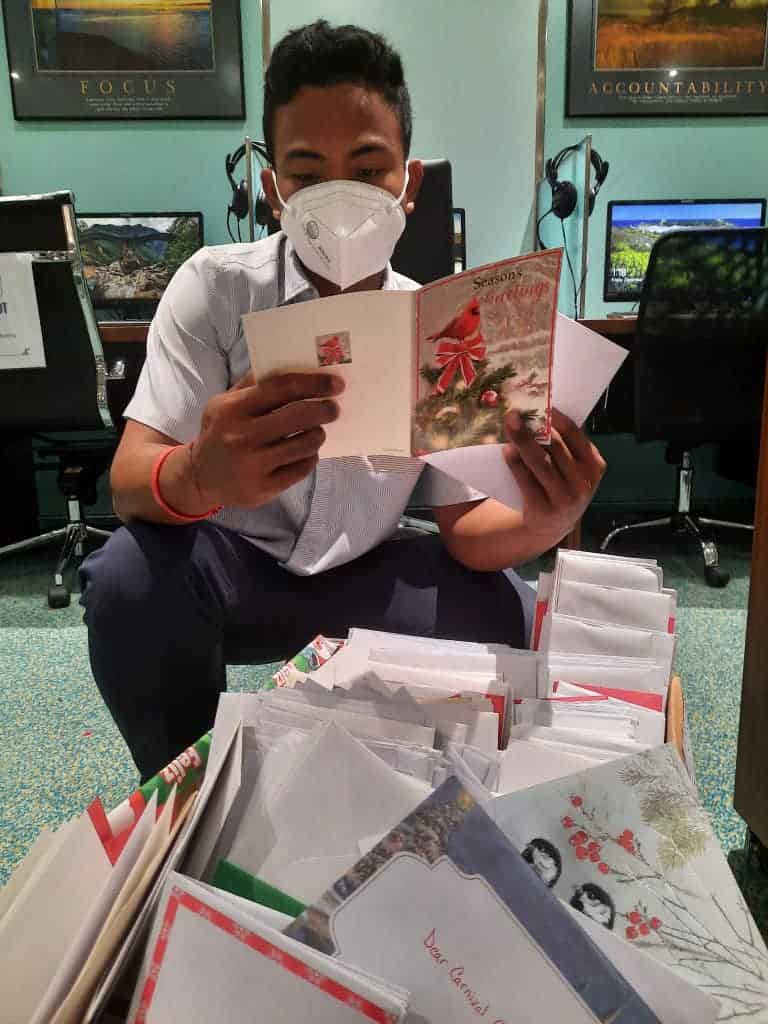 MORE: Royal Caribbean Temporarily Bans Smoking in the Casino
Carnival fans showed up in a huge way this year, once again making sure that every crew member would receive a card.
Like last year, fans could mail their cards to Carnival so that the line could distribute them. In addition to that, this year those who were sailing could bring the cards along on their cruise and put them in a designated box in the atrium.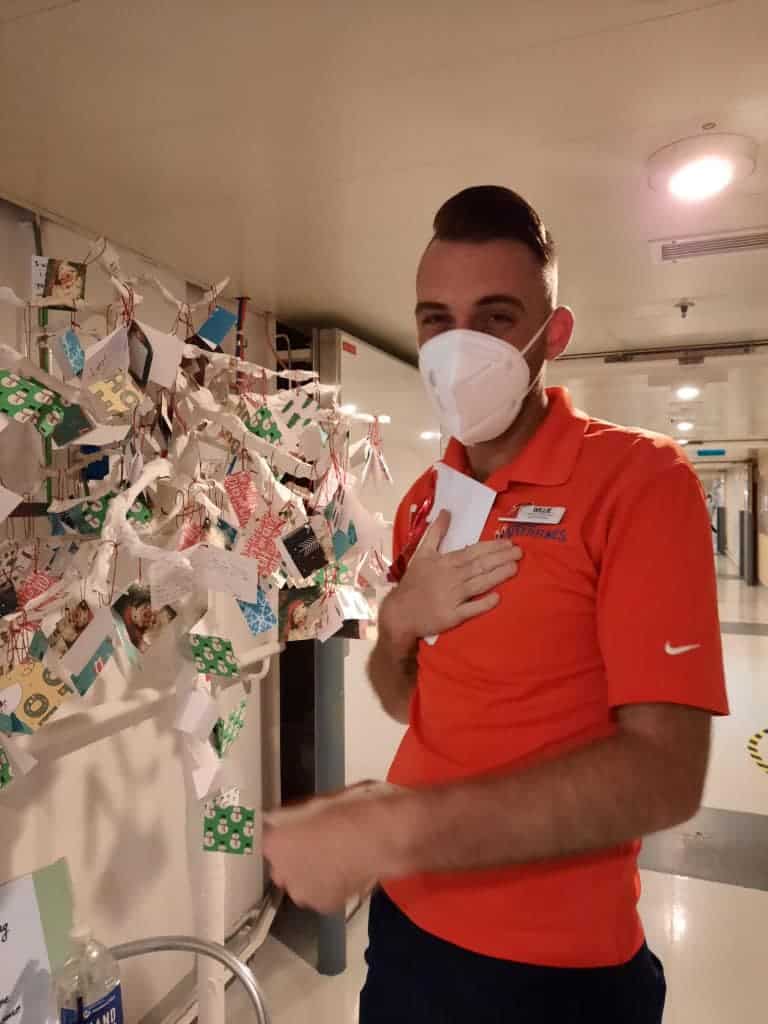 Heald's post continued, "This will mean so much to them and this fantastic achievement proves yet again that our guests are incomparable to any other in the cruise and travel industry and shows again just how much you love our crew and the fun they bring to your cruise vacation and that together we are Carnival Family."
Photos via John Heald on Facebook
READ NEXT: Norwegian Reverses Pre-Cruise Testing Policy