After almost two months of no cruise tourism due to Hurricane Irma and Maria, Grand Turk will once again have ships lining their shore, starting with Carnival Cruise Line.
Returning to Grand Turk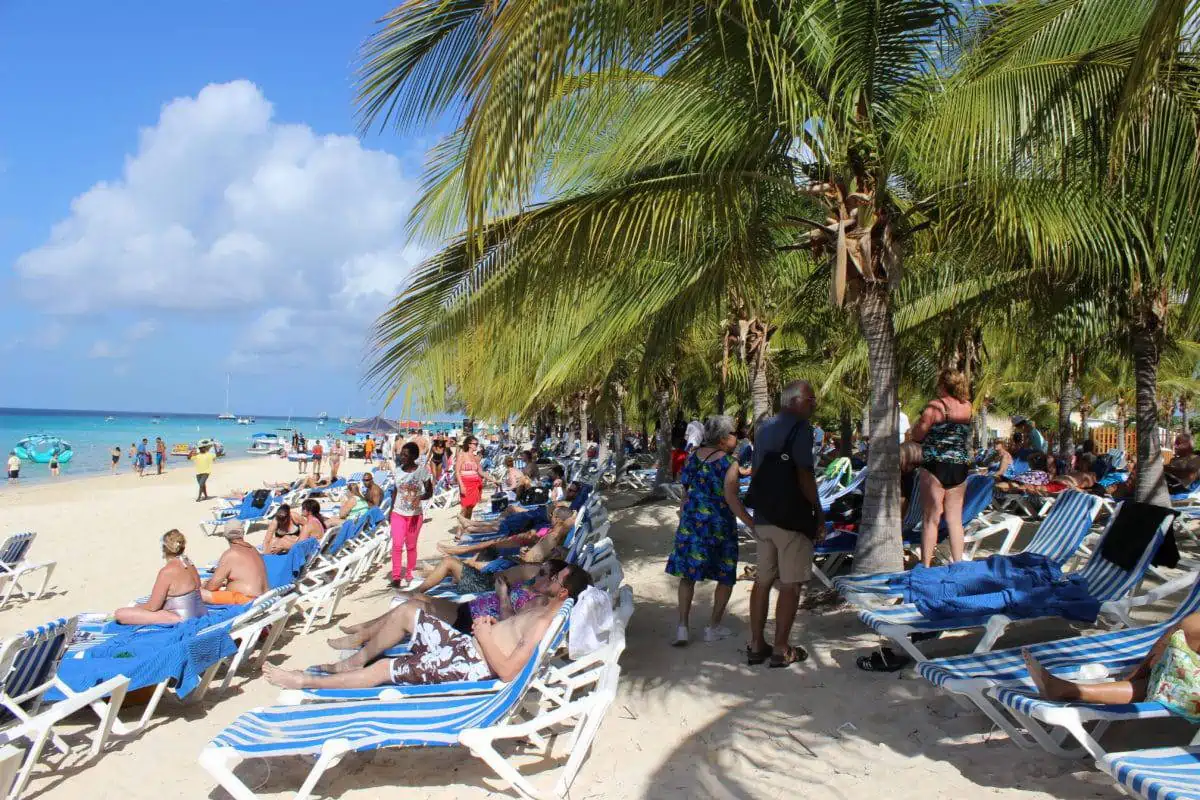 Carnival Cruise Line announced that they will resume service to Grand Turk starting with the Carnival Ecstasy, which will leave Charleston, South Carolina on Sunday, October 29 and — after a sea day and a visit to Half Moon Cay — visit Grand Turk on Wednesday, November 1.
The port was expected to start receiving cruise ships again in late September, but an assessment by engineers showed that Grand Turk had sustained more damage than originally anticipated. As a result, the plans for cruisers to return to the popular port had to be pushed back around a month.
John, owner of popular Jack's Shack and caretaker of the island's unofficial mascot, Topher, is ready for the ships — and their passengers — to return. Because the two hurricanes hit so close together, there was no time for residents to really regain their footing between storms. "Irma was worse because we lost both telephone and internet for a week," Jack says. "Maria was the frosting on the cake, causing a little bit more damage and lots more dampness, with winds hitting the other side of the island that Irma had not impacted."
Read More: Hurricane Update From Jack's Shack
"Everyone is out of work and ready for cruise ships to come back," a local tour operator posted on Facebook. Earlier this week, Carnival's President and CEO, Arnold Donald, took part in a conference call updating people on the current conditions of the Caribbean's updated ports… and assuring wary passengers that they would not return to ports until they were up and running. "The No. 1 thing is to exceed our guests' expectations," he said. "So we're not going to take them any place where they can't have a great experience."
Carnival Corporation developed the Grand Turk Cruise Center in 2008. Carnival Cruise Line, Princess Cruises, Holland America Line, Costa Cruises and their associated brands call at the port throughout the year.