Carnival Vista returned to PortMiami on Wednesday morning, and those around for the ship's early-morning arrival were greeted by a special message.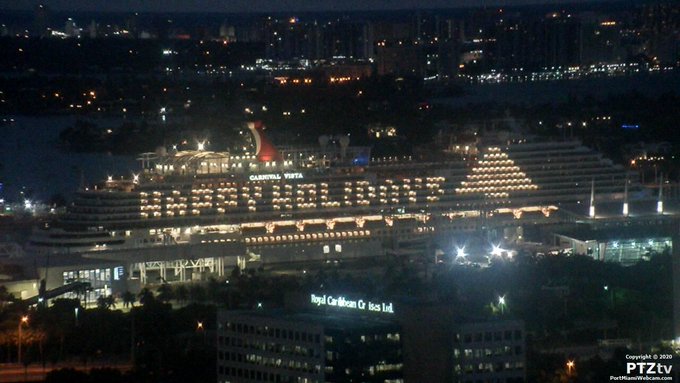 When the vessel docked early Wednesday, some strategically flipped light switches inside staterooms and venues created the words "Happy Holidays" that were brightly shining, nearly stretching from bow to stern.
Clearly, Carnival's feeling the holiday spirit despite the current shutdown. Last week, the Grinch (famous for having stolen Christmas before turning over a new leaf) helped deliver over 10,o00 holiday cards to crew members across the fleet.
The cards represented an outpouring of love from passengers around the country who took part in Operation Happy Holidays by mailing festive greetings and notes to Carnival's corporate headquarters in Miami. From there, they were distributed to the hard-working crew members currently on board the line's ships.
Carnival Vista, which up until the shutdown was recently sailing from Galveston, Texas, is back in Miami to gear up for an eventual return to service.
Currently, the ships are at minimal staffing, which means the line has a skeleton crew on board to keep everything operational while also helping to minimize the costs associated with having a full crew.
READ: Former Carnival Ship Converts to Hotel
In the months ahead, the ships will start crewing up and preparing for their return to service. Before the ships can actually make revenue-earning sailings again, each one must pass a series of benchmarks set by the U.S. Centers for Disease Control, as outlined in the conditional-sail order for cruise ships.
Those benchmarks include, but are not limited to, mandatory testing for crew and passengers, a series of simulated voyages designed to put the new health and safety protocols through their paces, and more.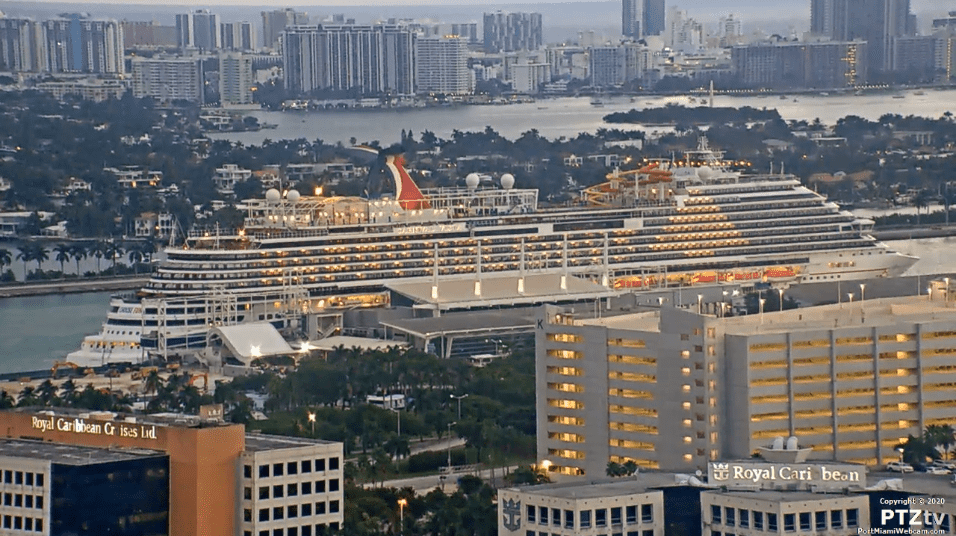 Most recently, Carnival Vista was in anchorage off the coast of the Bahamas awaiting word that it was time to return to North America.
Last summer, the ship underwent a unique dry dock to replace a faulty propulsion unit. The ship was taken out of service, and brought down to Freeport, Bahamas where work was completed on a floating dry dock.
Vista joins sister ships Horizon and Breeze, the first two Carnival vessels to return to Florida post-shutdown. Meanwhile, Carnival Panorama returned to her homeport of Long Beach, California on December 22.
When Vista does return to service, she is scheduled to sail Caribbean voyages from Galveston. However, there's no word yet on exactly when those sailings will begin.