A couple weeks ago on Cruise Radio we were broadcasting from Galveston, Texas, where we welcomed Carnival Freedom's inaugural call. On that episode we talked to Chief Marketing Officer for Carnival Cruise Line, Jim Berra, about some upcoming ship moves for 2016. Though vague, it sparked a lot of questions and listener emails.
[smart_track_player url="https://traffic.libsyn.com/cruiseradioshow/CR_FREEDOM_2_19_15_AU.mp3″ title="Broadcasting from Galveston" artist="Cruise Radio" ]
Here's what we learned today: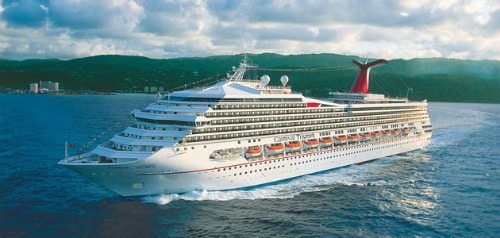 Carnival Triumph will be leaving Galveston in April 2016 and heading to New Orleans, increasing operating capacity of the Big Easy by 34 percent. Carnival Triumph will be doing four- and five-day Mexico cruises.
Carnival Elation will leave New Orleans in April 2016 and head to Jacksonville, Florida for year-round four- and five-day Bahamas cruises.
Carnival Fascination will reposition to San Juan to operate year-round seven-day southern Caribbean cruises beginning April 24, 2016. These week-long adventures feature the Caribbean islands: St. Thomas, Barbados, St. Lucia, St. Kitts and St. Maarten.
2016 Port by Port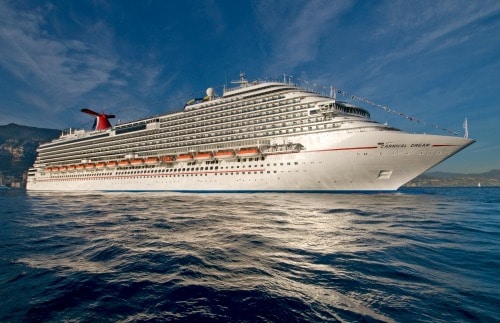 Galveston will have Carnival Liberty, Carnival Breeze and Carnival Freedom
New Orleans will have Carnival Triumph and Carnival Dream
Jacksonville will have Carnival Elation
San Juan will have Carnival Fascination
"Repositioning these ships to New Orleans, Jacksonville and San Juan provides our guests and valued travel agent partners with fresh and exciting new 'Fun Ship' choices in three important and highly attractive cruise markets," said Christine Duffy, Carnival's president.
Carnival Vista will homeport in Miami after it's 2016 summer stint in the Mediterranean .
Photo credit: Carnival Cruise Line