Carnival Cruise Line recently announced a giant project where Carnival Triumph is going into a long dry dock to remerge as Carnival Sunrise. We had a chance to talk with the Gus Antorcha, COO of Carnival Cruise Line about the renovation and get an inside look at this $200M project.
Read More: Carnival Says Farewell Triumph, Hello Sunrise
DP: The last time we spoke was actually after the refit of Carnival Sunshine, and it looks like you're doing it all over again, but this time with Carnival Triumph.
GA: Yes, I remember that conversation. And that's right, we're doing it again with Carnival Triumph.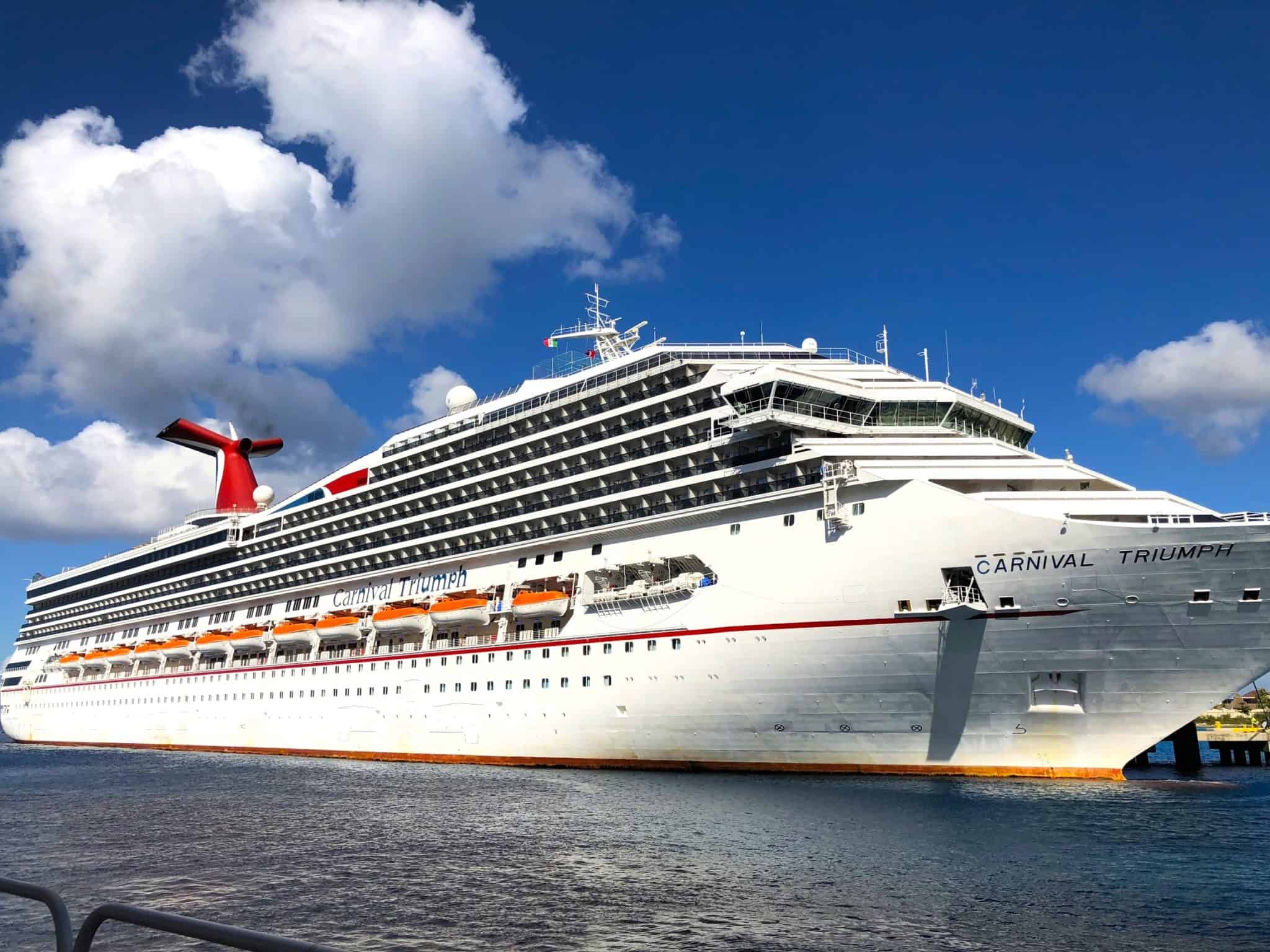 DP: So how big of a project is this?
GA: So with the Carnival Triumph, we're excited. We're announcing a $200 million makeover. And what we'll do, similar to Carnival Sunshine, is we'll be adding all the popular branded food, beverage, and entertainment spaces onboard the ship as well as updating all of the staterooms.
DP: Okay, so $200 million is going to be a lot of new enhancements. Let's break this down, one by one. Of course, Carnival Triumph got the Fun Ship 2.0 – with Guy's Burger Joint and the Blue Iguana and all that back in 2013, so what new food venues are going to be added?
GA: There's a lot. There's probably, you know, a half dozen or more spaces. For example, we're going to be adding to some of the specialty dining options guests will have. Included will be Cucina del Capitano, Fahrenheit 555 Steakhouse, Bonsai Sushi. We'll also be adding a lot of our inclusive options that guests love and tell us they love.
An example would be Guy's Pig & Anchor Barbecue. The Lido Marketplace will be adding the Carnival Deli, which is our new deli concept we introduced on Carnival Horizon, as well as Pizzeria del Capitano and other spaces within the Lido Marketplace.
DP: You mentioned there's going to be a RedFrog Pub. Will this be a full-blown Pub like we see on Carnival Breeze, Carnival Magic, and Carnival Sunshine?
GA: Yeah, the difference in some of the pubs… some of them serve food, as you know, and others are beverage and entertainment locations. This Pub will be focused on the beverage side with of course the entertainment that we have there with the live music, the Caribbean style live music and the soloists. So that will be the style of the Pub we will be adding to what will be the renamed Carnival Sunrise. We will be adding that venue to the Carnival Sunrise.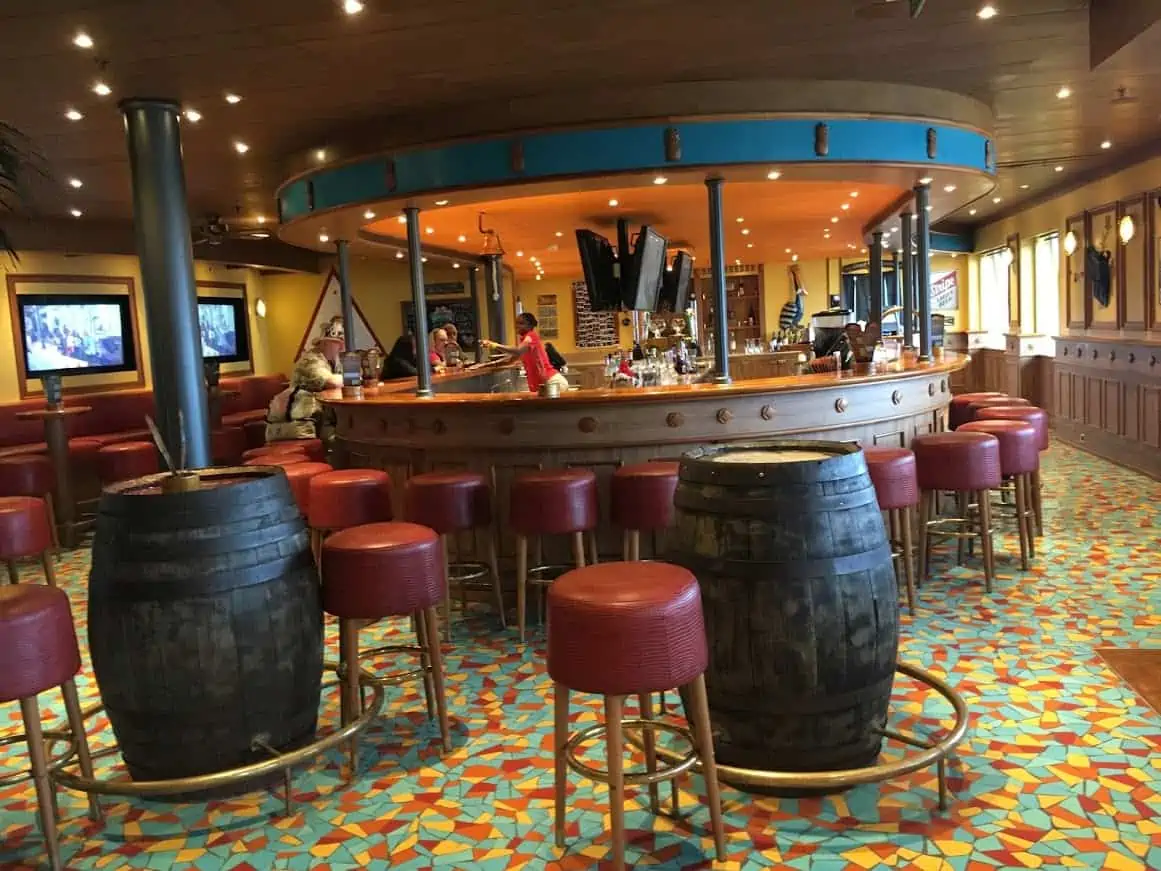 DP: A few moments ago you mentioned that there will be new staterooms. How many new staterooms is Carnival Sunrise going to see?
GA: Yeah, there'll be a handful. And we're making a pretty significant investment in the staterooms. As I mentioned, all of the existing staterooms will be refurbished, updated, and then we're adding some.
For example, above the bridge, we're going to add a small number of staterooms, and it'll include cabins like two amazing Captain's Suites. Those are actually over where the Captain maneuvers the ship so the views, as you can imagine, are incredible because that's the view the captain sees. You can see the whole side of the ship, and it'll have floor-to-ceiling glass, so that'll be really spectacular. In that same area, we'll be adding some Junior Suites and some balconies. But it's really just a handful.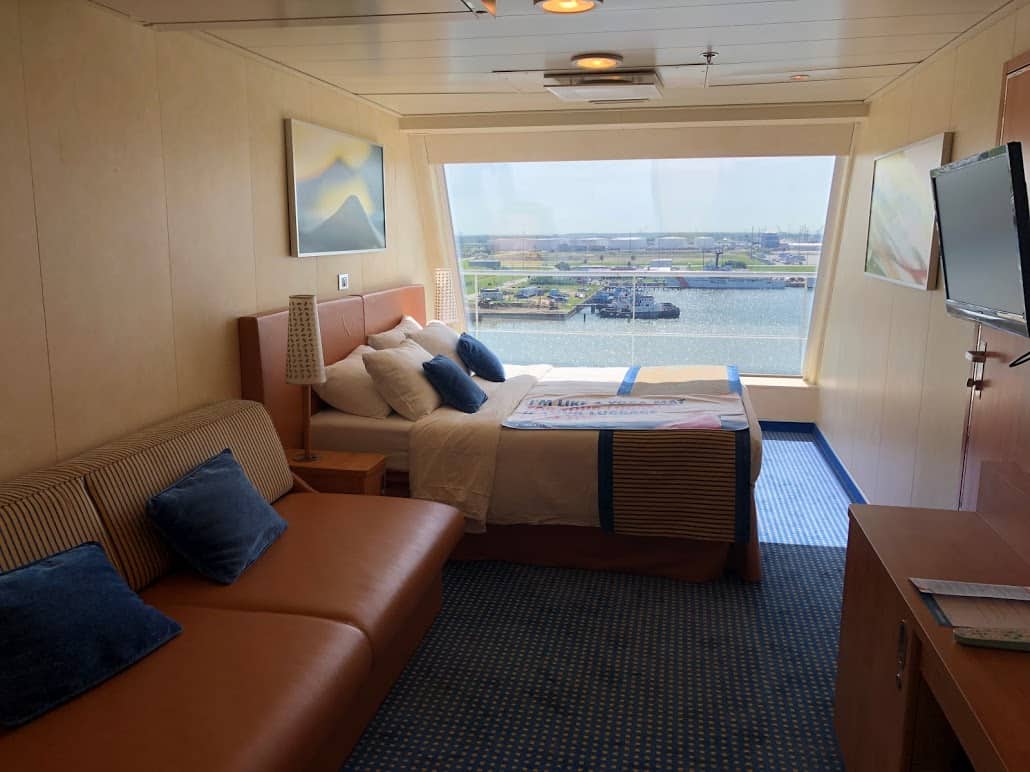 DP: Are we going to see an Ocean Plaza on Carnival Sunrise?
GA: You'll see something similar. Of course, we learn from ship to ship and we learn the spaces guests love, where they hang out. We learn about guest flow. And so what we did, if you're familiar with Carnival Sunshine, that area sort of midship aft, we made the RedFrog Pub have a large terrace which will function similar to Ocean Plaza.
But then off the Ocean Plaza, we'll have Alchemy, which is similar to Carnival Sunshine and the feedback there is just incredible. And then something a little different we'll be doing on Carnival Sunrise is including the piano bar in that area.
So really, we'll allow guests multiple areas, whether you want to sit back and have one of the amazing cocktails the mixologists make at Alchemy, you want to make your want into the piano bar, or you want to hang out at the RedFrog Pub, it really creates a zone or an area. So similar in purpose, in terms of the terrace at the RedFrog Pub, but a little different in terms of spaces and what we bring together.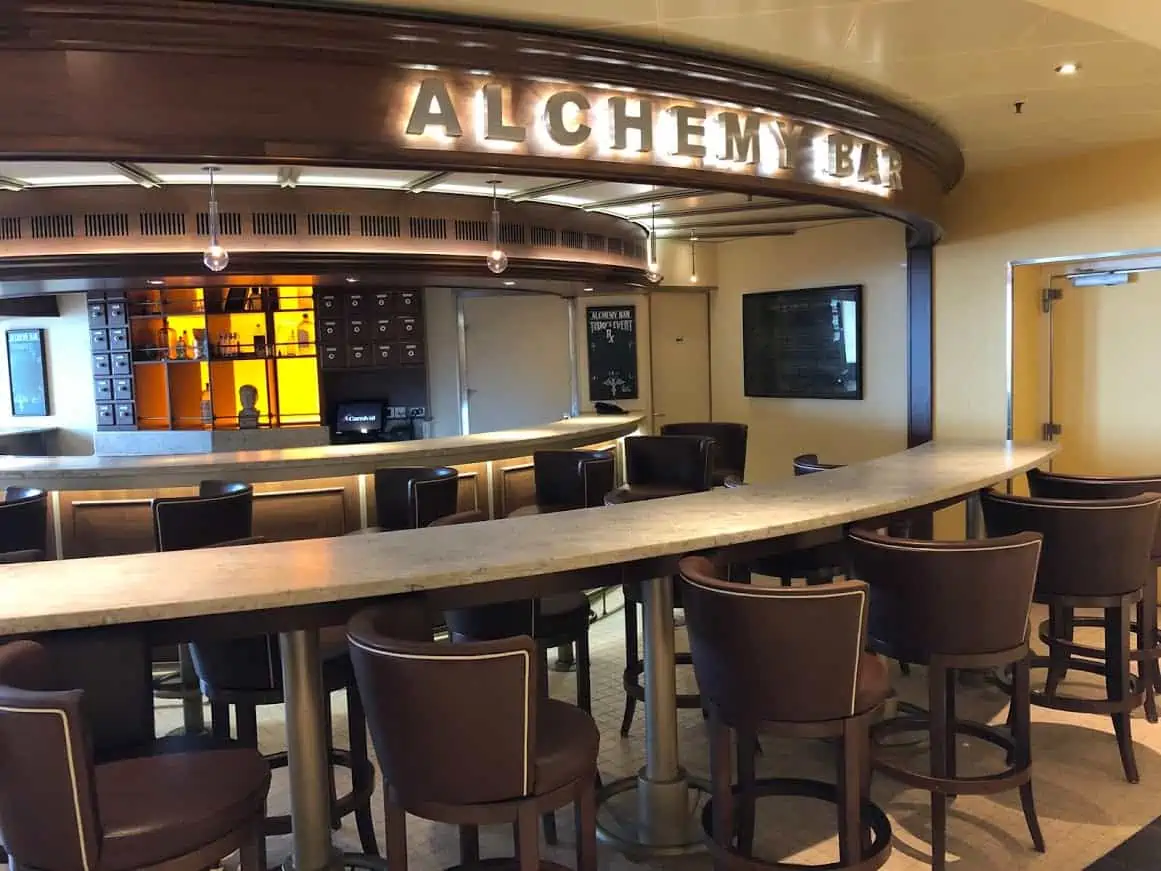 DP: The [other] ships have Guy's Pig & Anchor Smokehouse on deck 5, but there really isn't an area on deck 5. Where is the Smokehouse going to be?
GA: Oh, we found a space! That's always the challenge and a fun part about these refurbishments is how we fit all the pieces based on what we have. So you're right, it doesn't have a deck 5 lanai like you see on the Dream class or the Vista class. But it does have an area – and this is exactly where we're going to put it – it does have an area above Lido.
As you probably remember, our Lido is two levels on that class of ship. So what we're doing on the upper level of the Lido we're going to be adding an inside/outside space, which will be home for the Pig & Anchor Barbecue spot. It'll be deck 10 aft, both inside/outside space.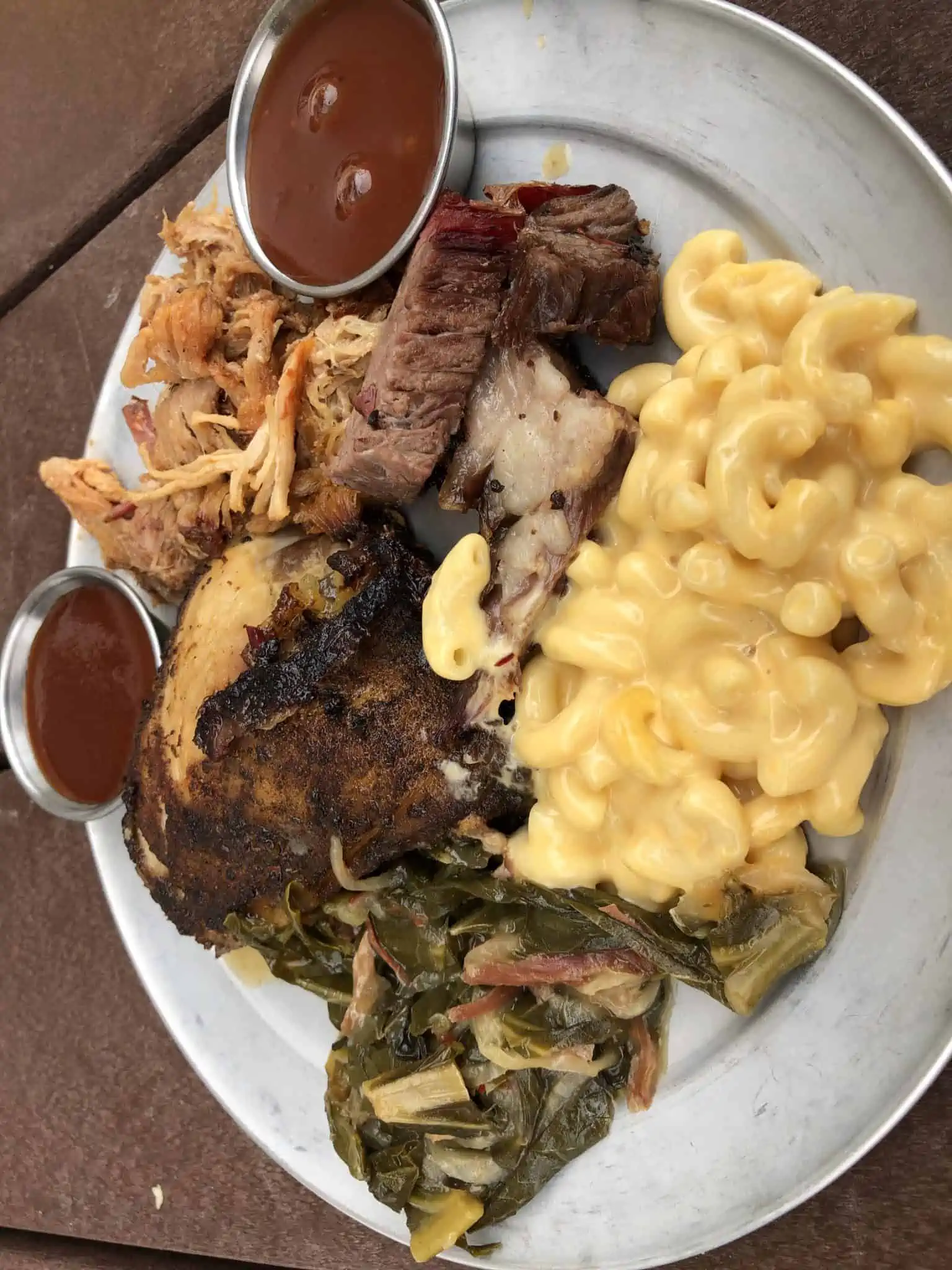 DP: Speaking of the outside spaces, everybody just raves about the Serenity area on the Carnival Sunshine. Will we be seeing anything like that on Carnival Sunrise?
GA: So Carnival Sunrise will get a significantly expanded, larger Serenity. As I was mentioning, every ship is a little different, every ship offers us different opportunities to upgrade and add spaces. On Carnival Sunshine, we added decks. That opportunity doesn't present itself with Carnival Sunrise, so it won't be exactly the same in terms of where we've located it and the features, but it will be significantly expanded and it will be slightly higher and forward. So Carnival Sunrise has it more in the location that you see on ships like Carnival Freedom, Carnival Liberty. So it's forward and a little bit higher.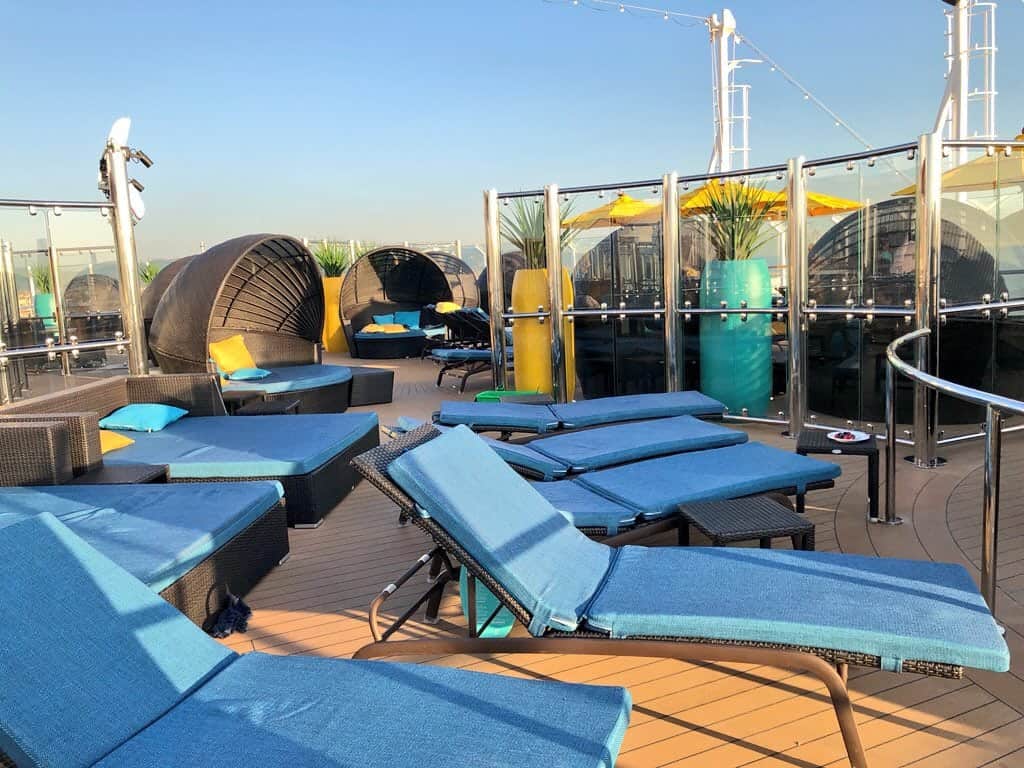 DP: I keep referring to Carnival Sunshine, because that's kind of like the project you're doing. What about WaterWorks? Where is that going? 
GA: It'll be a really cool waterpark put on the midship, similar to what you've seen on Carnival Dream, Carnival Breeze, Carnival Magic. That upper midship section is where we've located the water parks on those newer ships. So that'll be the similar location as to where we're going to locate the water park on the Carnival Sunrise. It'll be forward of the main pool and up a couple decks.
DP: 60 days, nearly $200 million. Carnival Triumph is going to turn into Carnival Sunrise. We've been talking to Gus Antorcha. Thanks for being here. 
GA: Thank you. Talk soon.
Listen to the Carnival Sunrise interview below:
[smart_track_player url="https://traffic.libsyn.com/cruiseradioshow/BONUS15JUL3118.mp3″ title="Carnival Sunrise Interview" artist="Cruise Radio " social_linkedin="true" social_pinterest="true" social_email="true" ]