Editor's Note: While the following was written during the Carnival Horizon sailing which set sail on July 18, it took a while to go through the hundreds of photos I took and figure out which ones to use for this different style of trip report. 
Yes, I'm back on the Carnival Horizon, and yes, it's only been two weeks since I disembarked. And yes, that means that in the past month, I've been on three cruises. After 15 months without sailing, I guess I'm really making up for the lost time.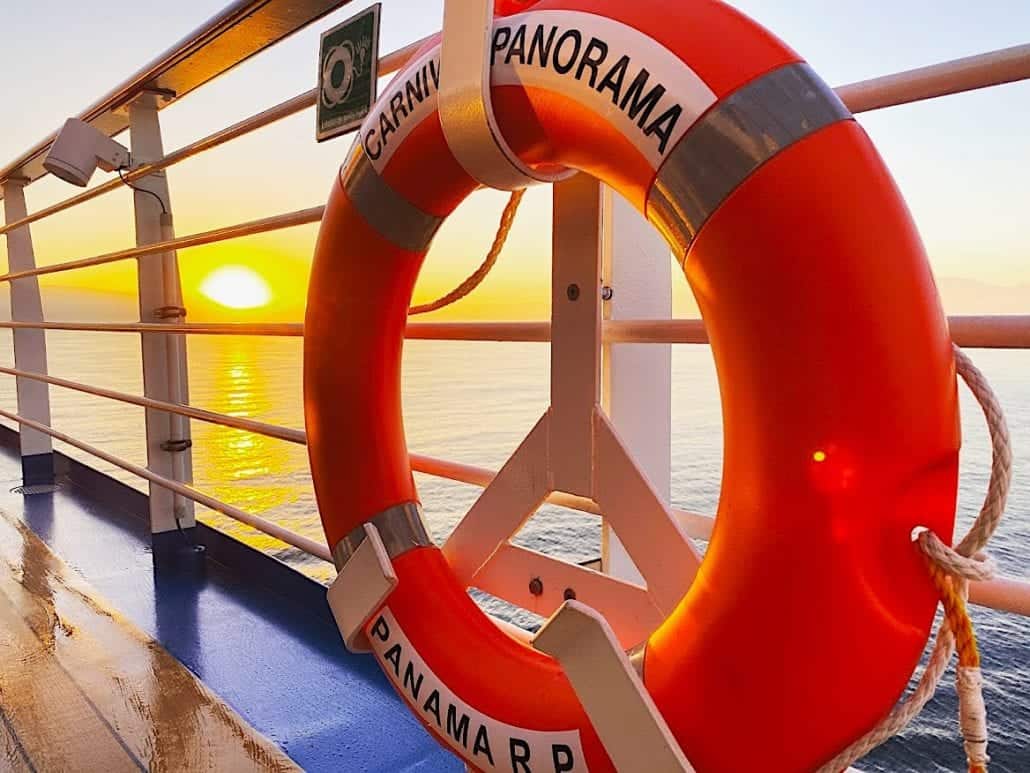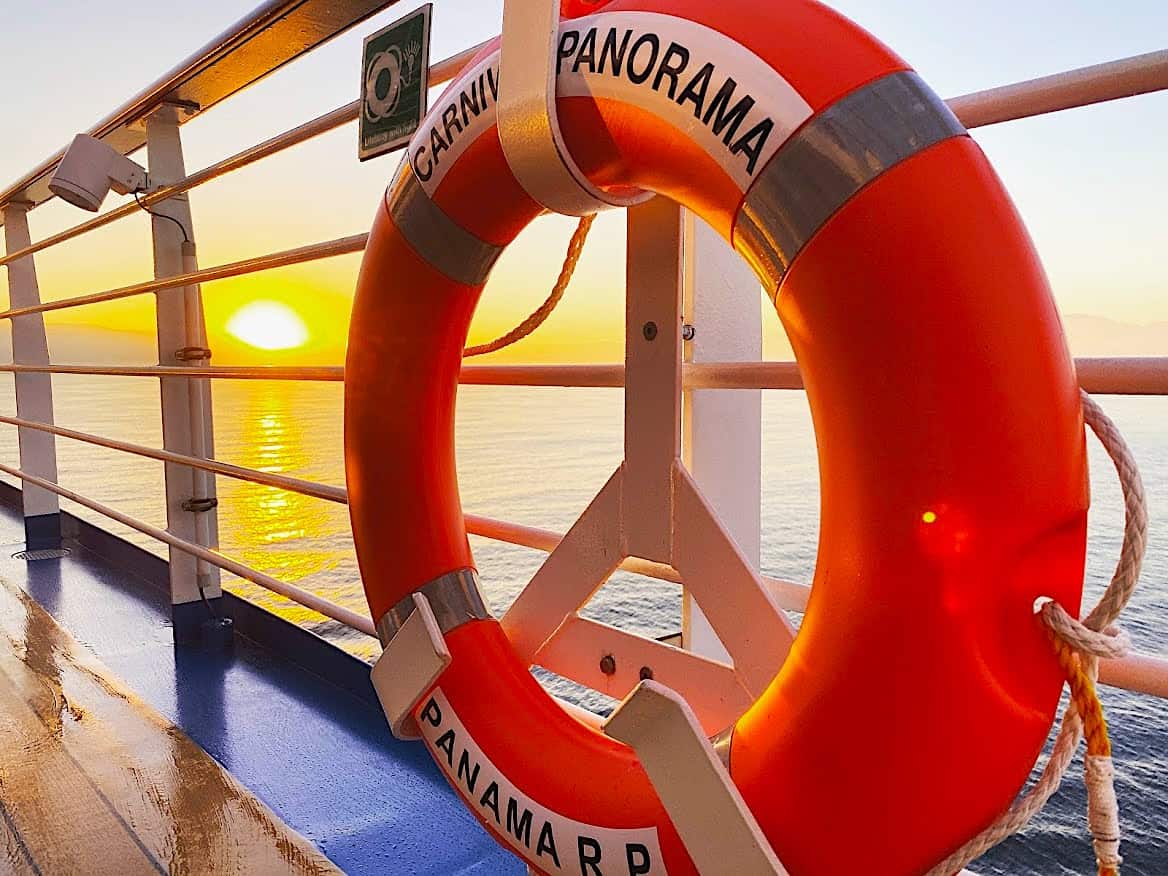 Because I did a pretty detailed trip report during the Carnival Horizon sailing which was her first voyage since the shutdown, I thought maybe I'd do something different this week.
Instead of writing about everything as extensively as I did a few weeks ago (the first entry of which you can find here), I thought I'd do something a little more… creative.
So over the next few days, I'm going to be sharing pictures from my latest cruise with some commentary, but not much. Because this time around, I want it to be less about me and more about you maybe being able to use your imagination to picture yourself on board.
I know that most of you haven't been able to get back on a ship yet. For some, it may be a while, for whatever reason. So hopefully, the photo galleries I post in the coming days will let you recapture some of what we all love.
It starts before you get on the ship. That feeling of excitement… like when you see a sign welcoming cruisers…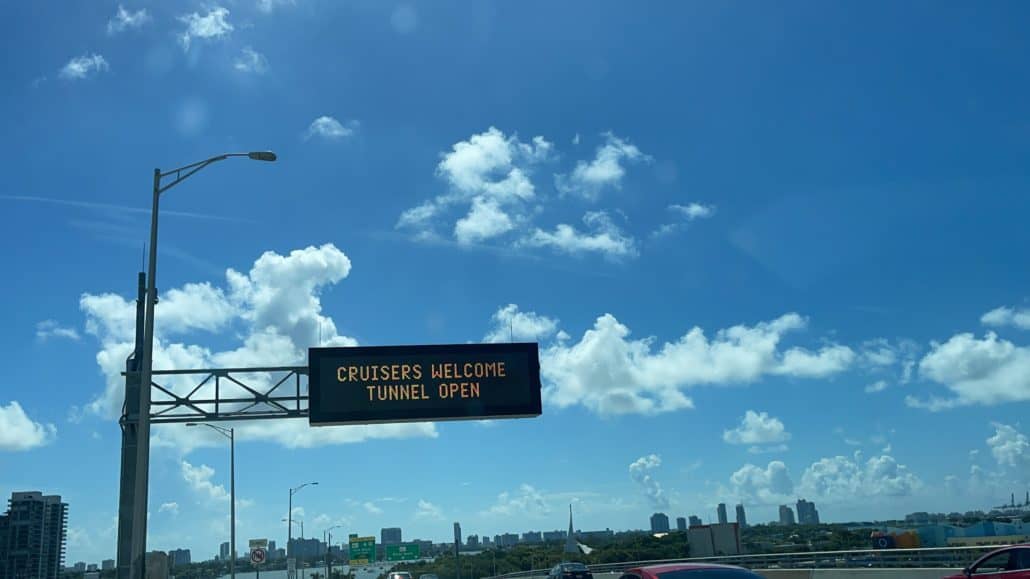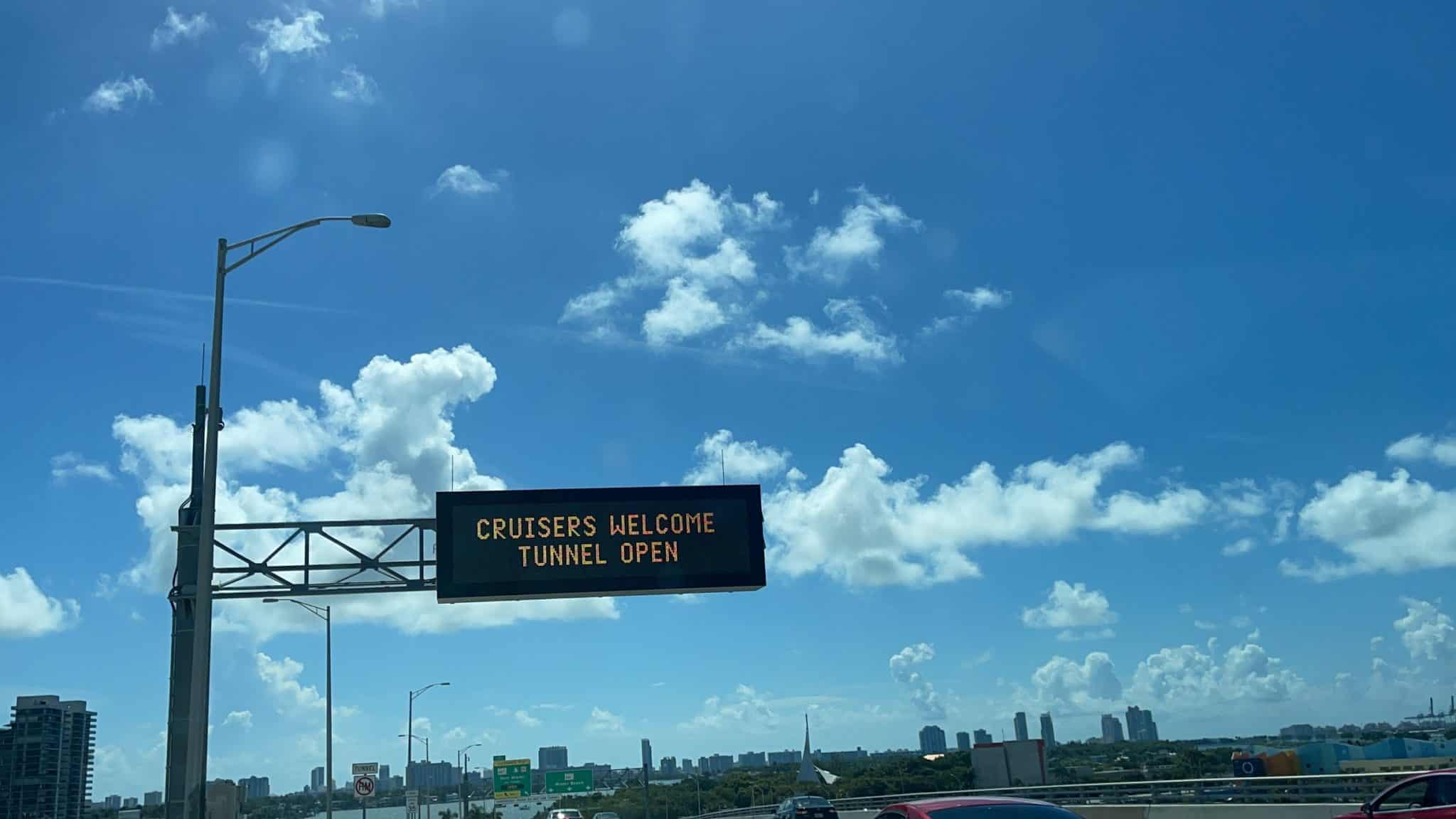 … or you see the ship for the first time. I don't know about you, but for me, every single time I see a ship — whether I'm sailing on it or simply seeing one as I'm driving down the highway past a waterway — it captures my full attention.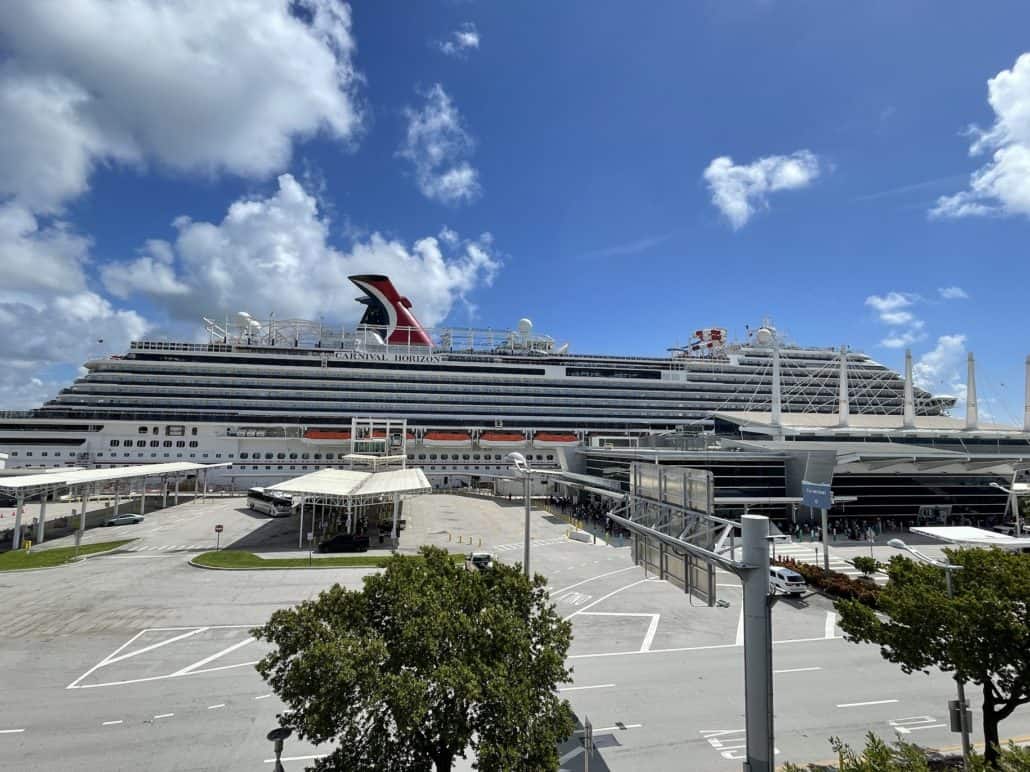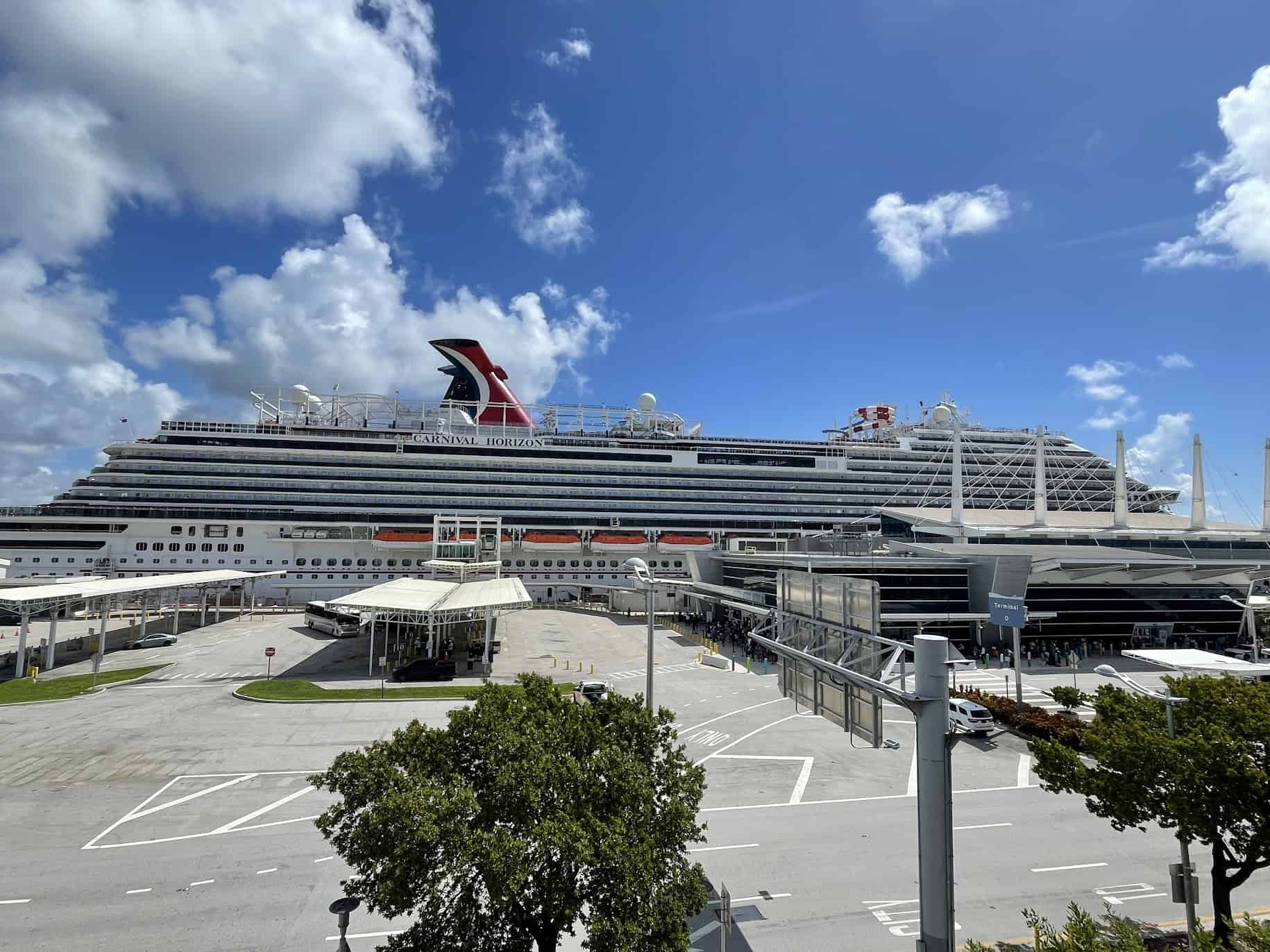 Then, of course, there's that walk up the gangway. It's as if that glass-enclosed walkway somehow manages to amplify the excitement you're already feeling and crank it up to the nth degree.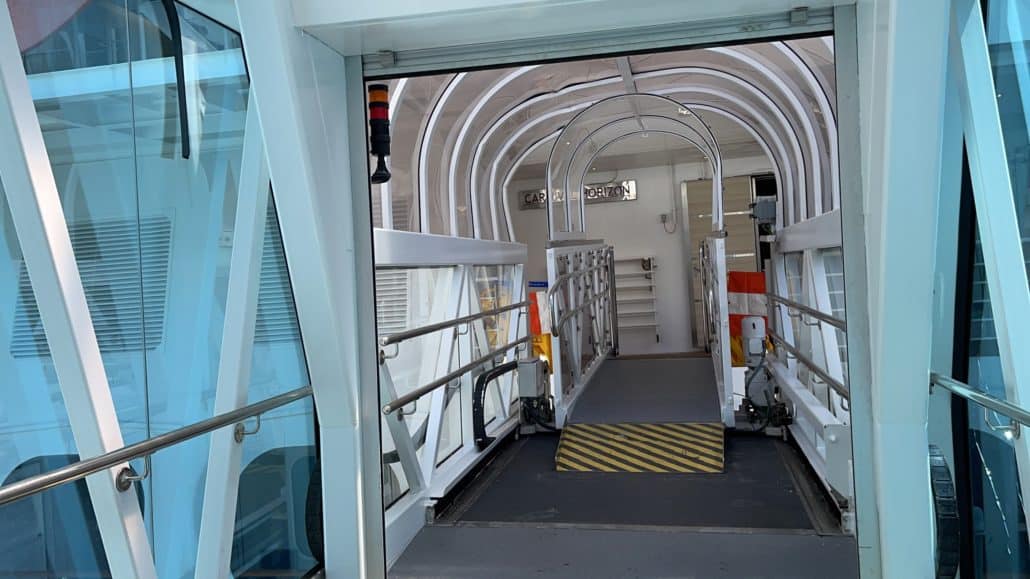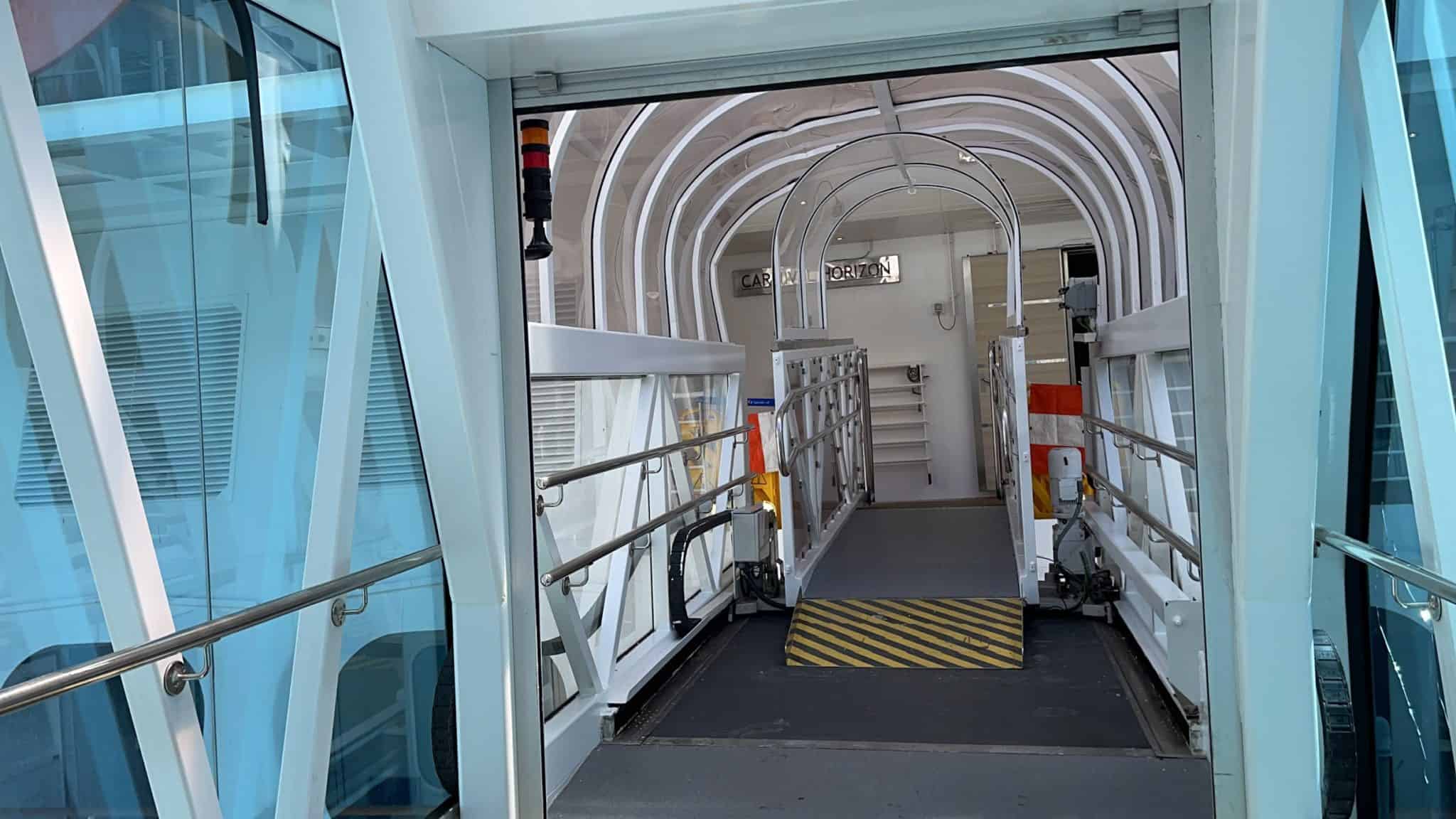 One of the things I've always loved about Carnival ships in particular is that the first thing you see when you board is the atrium. There's almost always music playing and drinks being had and just like that, your vacation has started. You instantly get why they're called "the Fun Ships."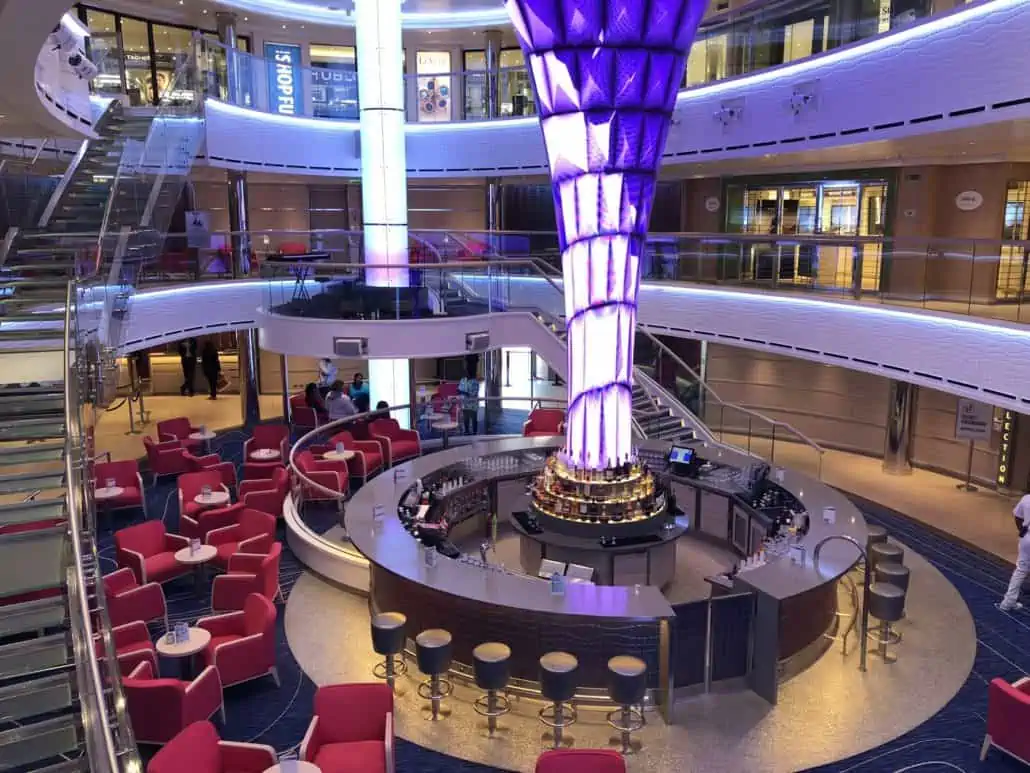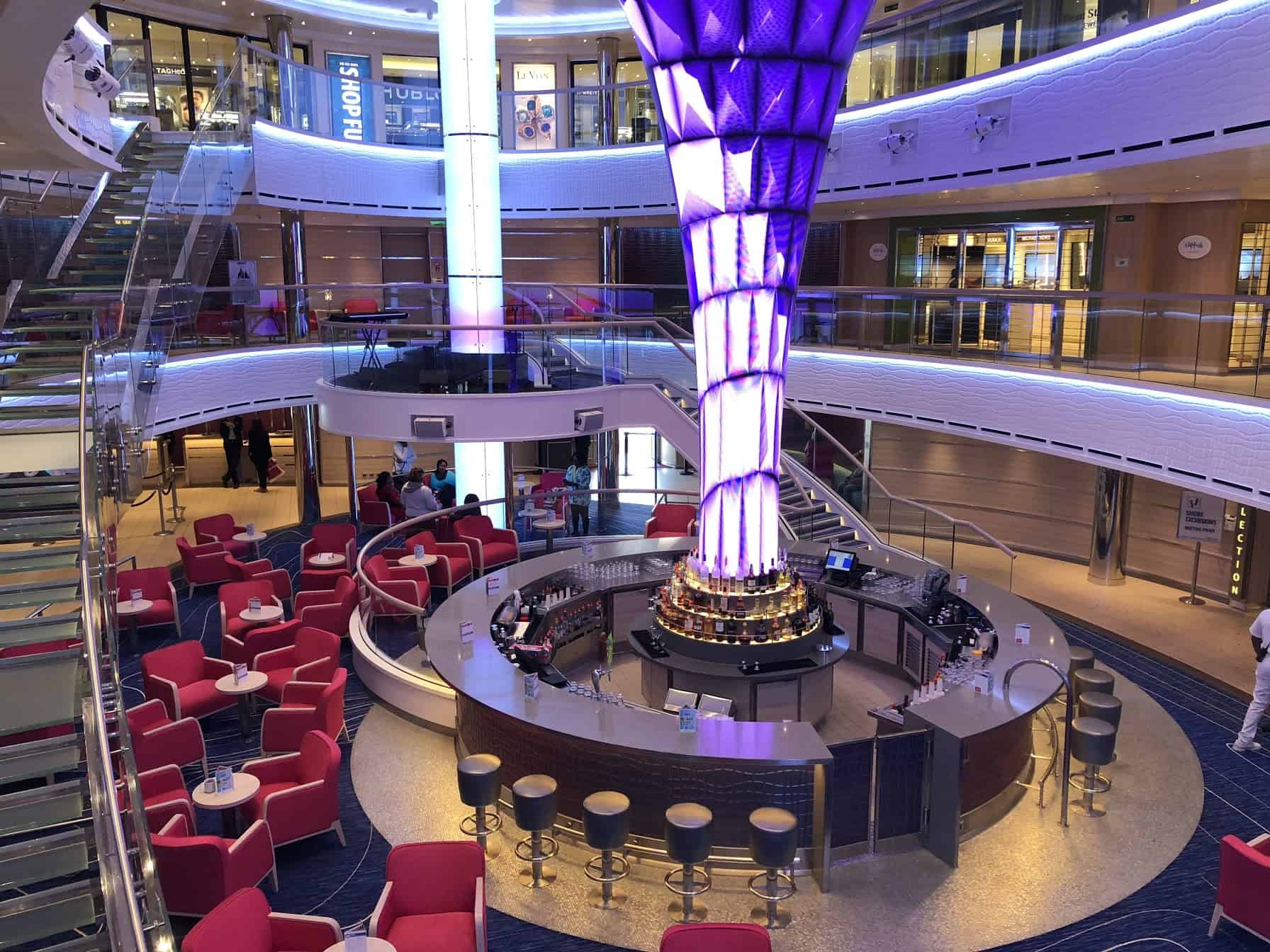 I've noticed that on all three of the cruises I've done since sailings resumed, some people seem, if only for a few minutes after boarding, almost reluctant to let themselves go, as if they can't quite believe it's real.
Maybe they've had several cruises canceled and are afraid that before the ship sets sail, this one will be, too.
But no, cruising is back.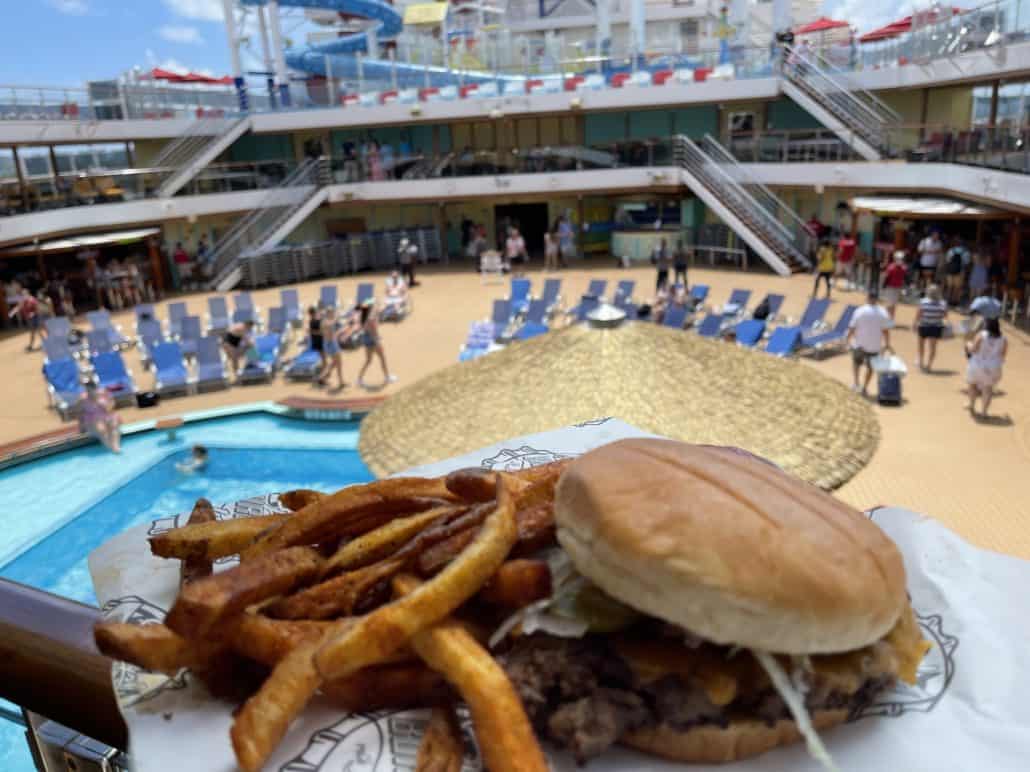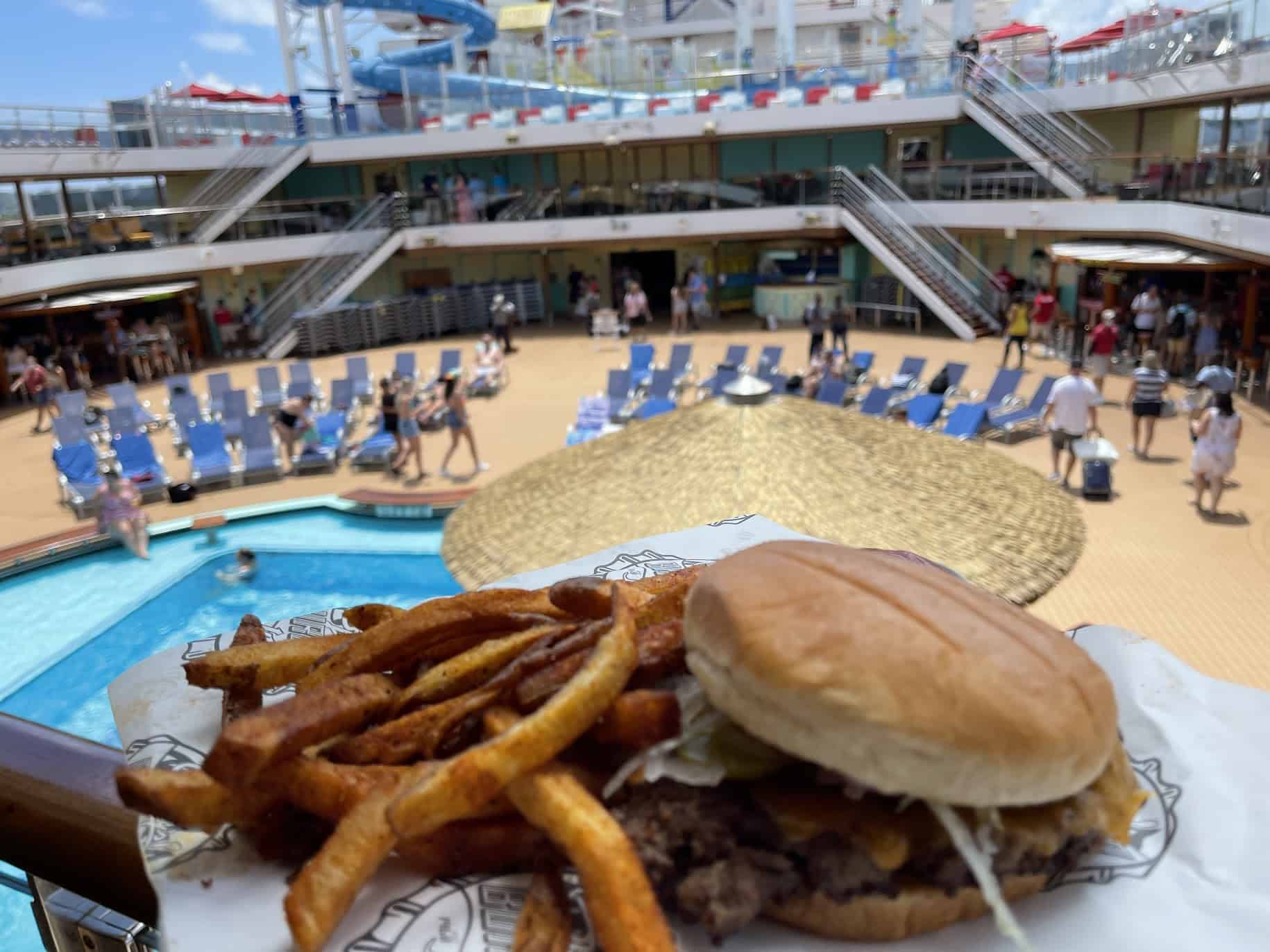 For me, I immediately fell back into my pre-shutdown habits. That means taking care of business and heading for Guy's Burger Joint. Everybody does it. Maybe not grab a burger, but "it." Whatever their "I'm officially on vacation" thing is. Maybe it's getting a drink. Maybe it's heading for the casino to figure out which machine they'll be feeding later.
Maybe it's just taking a deep breath and saying, "I'm here."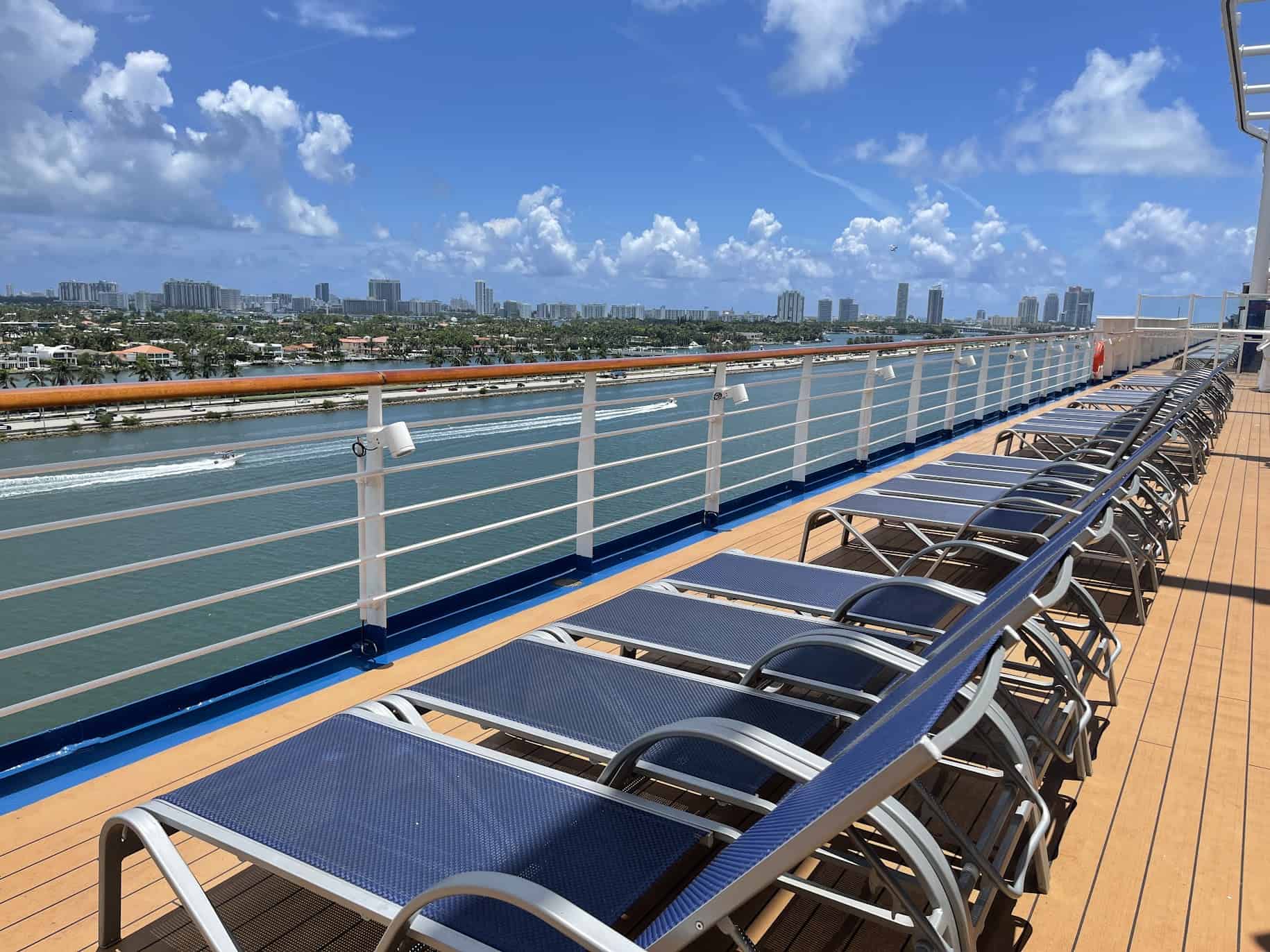 Sometimes, I like getting on board as early as possible to soak up the atmosphere before everyone else gets there. It's also a great time to take pictures without many/any people in them.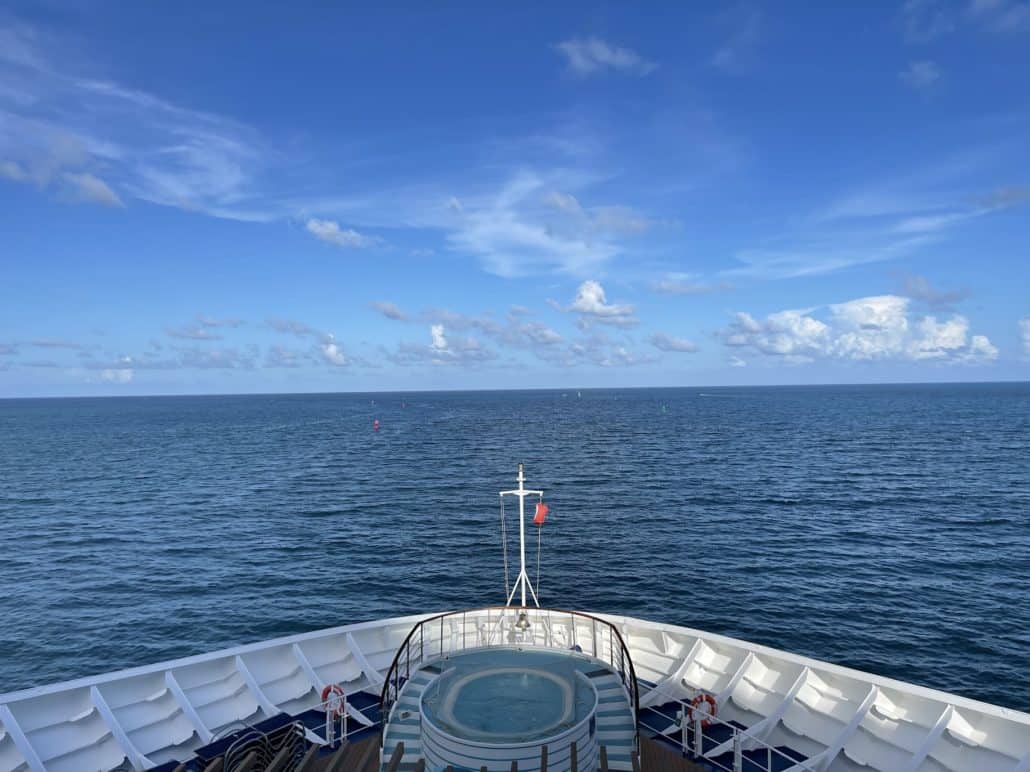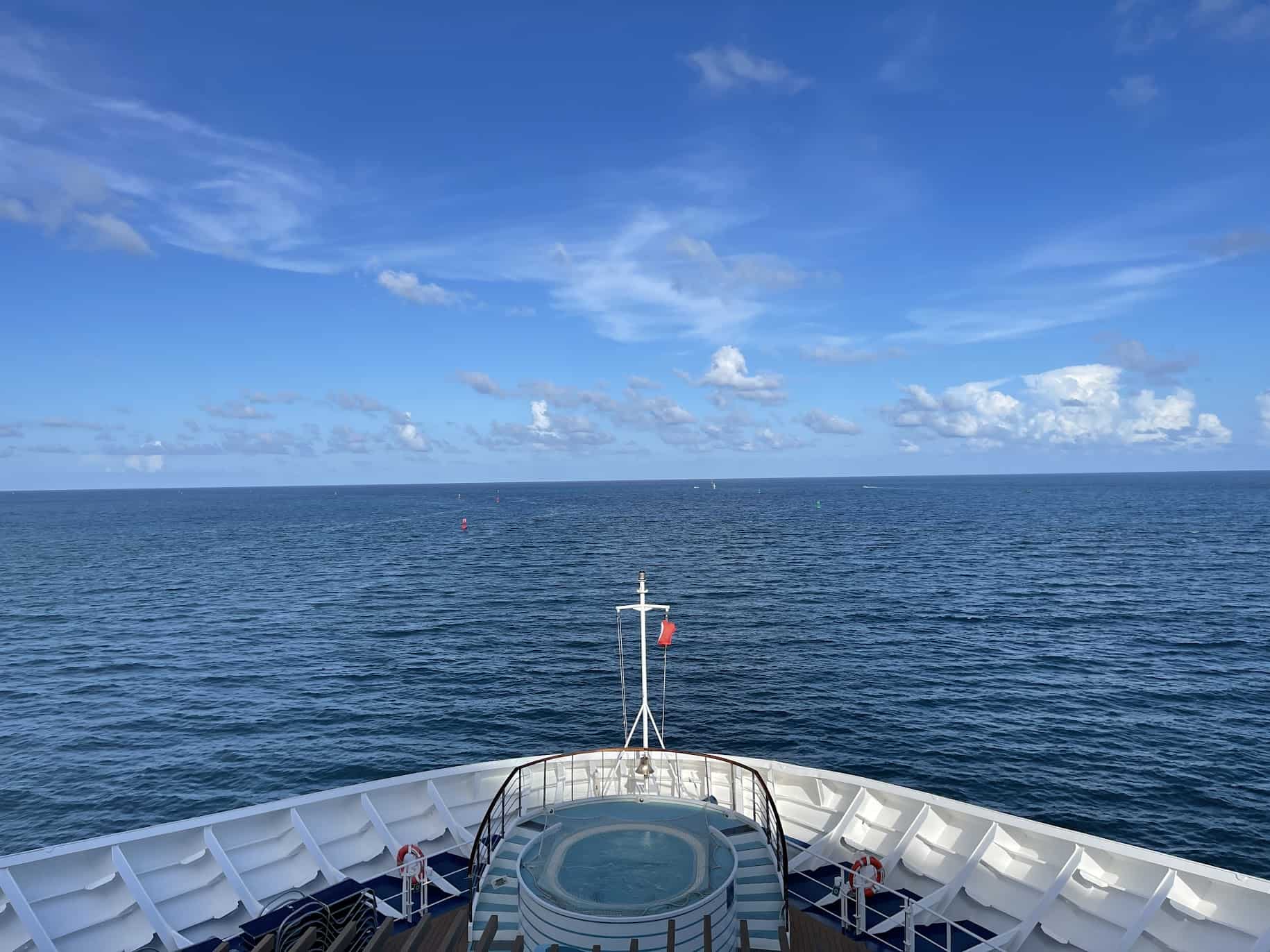 Before you know it, it's time for sail away. If I'm honest, I tend not to hit the sailaway parties. Instead, I find a quiet spot where I can look at the water and feel the peace of leaving everything behind.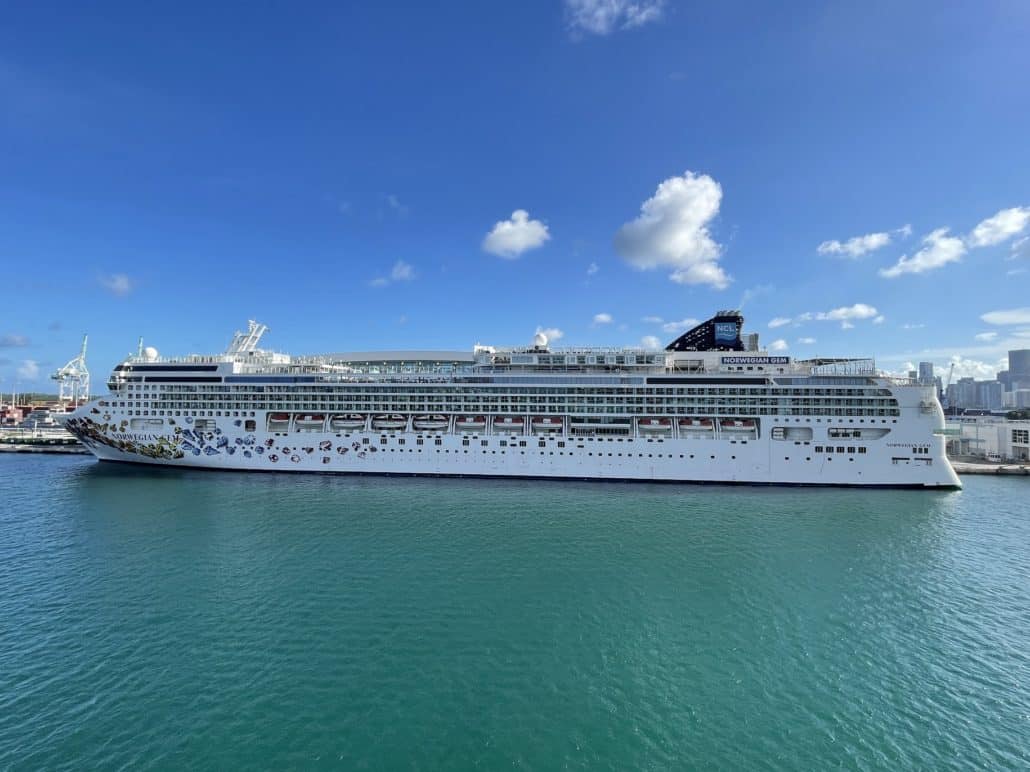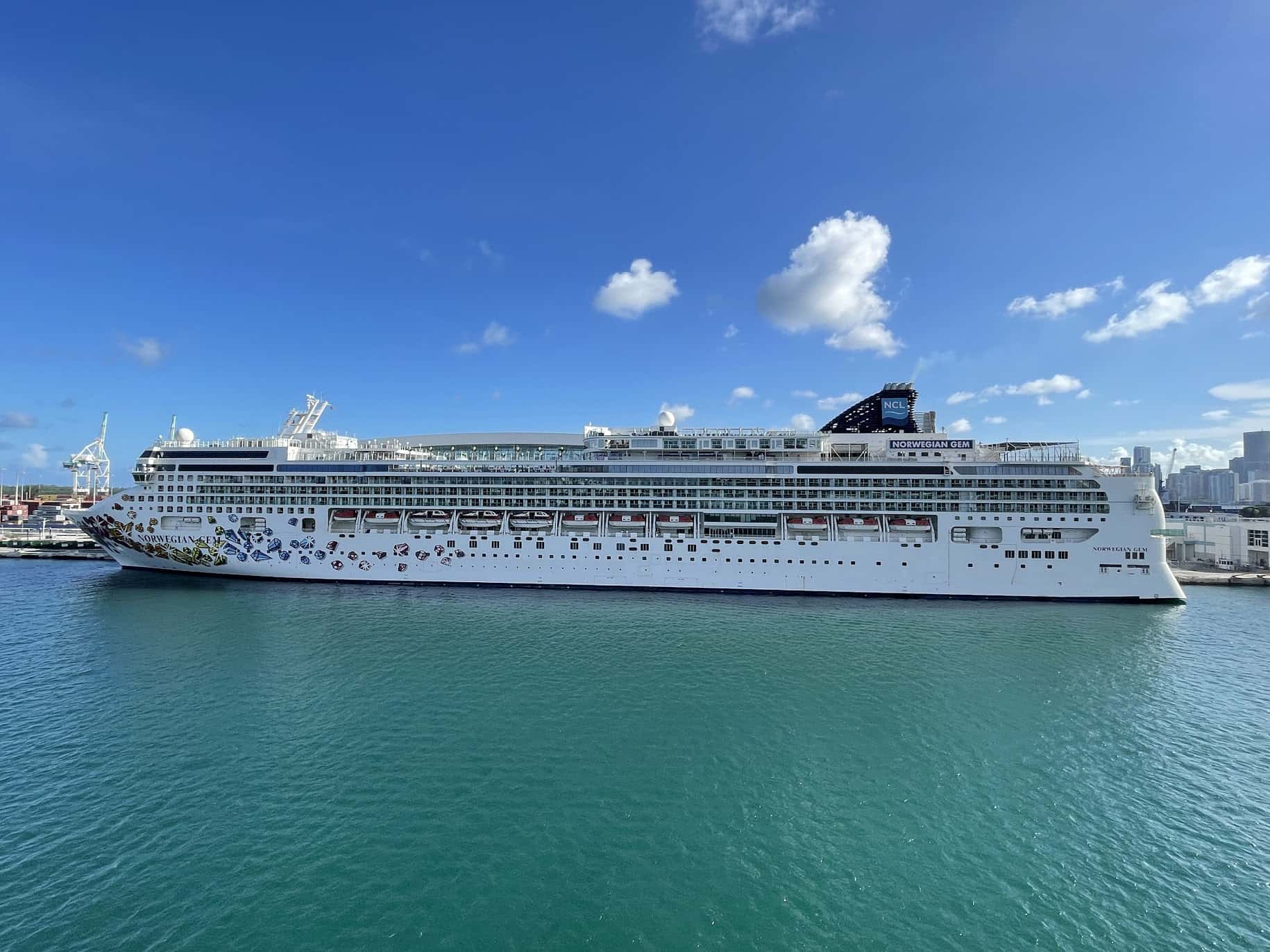 If you're lucky, there are other ships in port that you can check out as you sail past. In this case, Norwegian Gem, a ship I haven't yet sailed on but that's much loved by one of our staffers.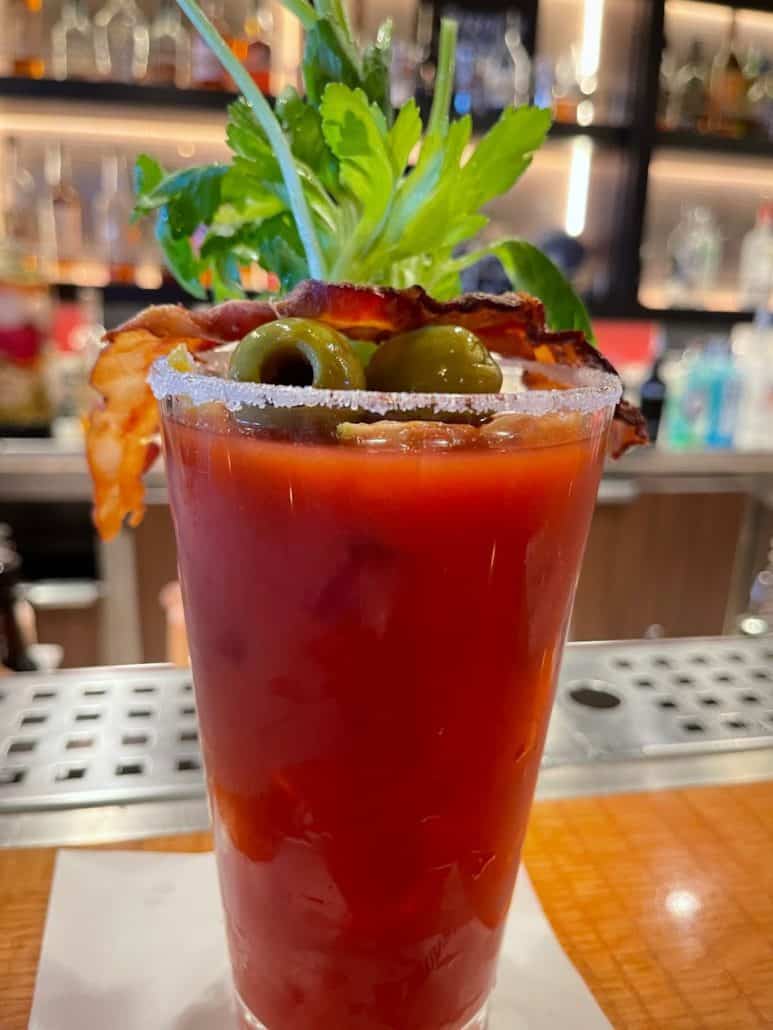 For a lot of cruisers, sailing on a Carnival ship means getting the "Cheers!" beverage package, which gives you the freedom to try drinks you might not ordinarily.
While I've had Bloody Mary's before, this one — served with crispy bacon — was new to me and instantly fell into the "win" category.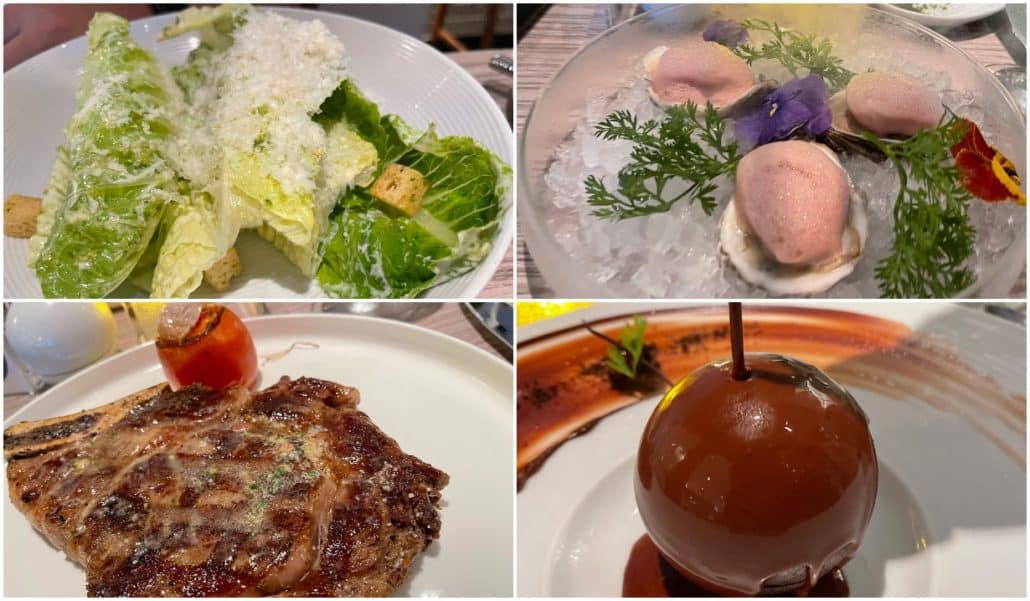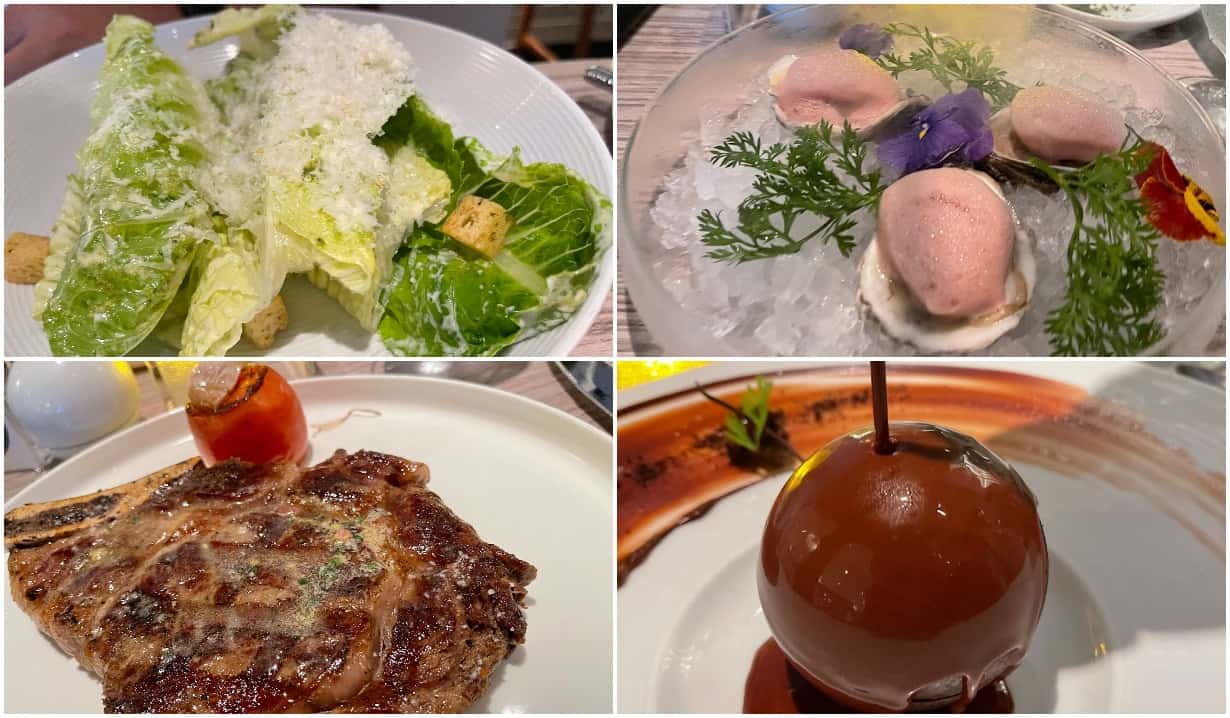 While I said I wasn't going to go into a great deal about stuff in this "trip report lite," I know a lot of you — like me — want to know about food, so I'll tell you that on embarkation day we hit the steakhouse for a fantastic meal.
If there was one weak spot in the meal, it was the oysters (seen in the upper right-hand photo above), which came smoked and topped with a foam that, for my money, overwhelmed the simple, briny taste that I look for in an oyster. Otherwise, however, it was a spot-on meal.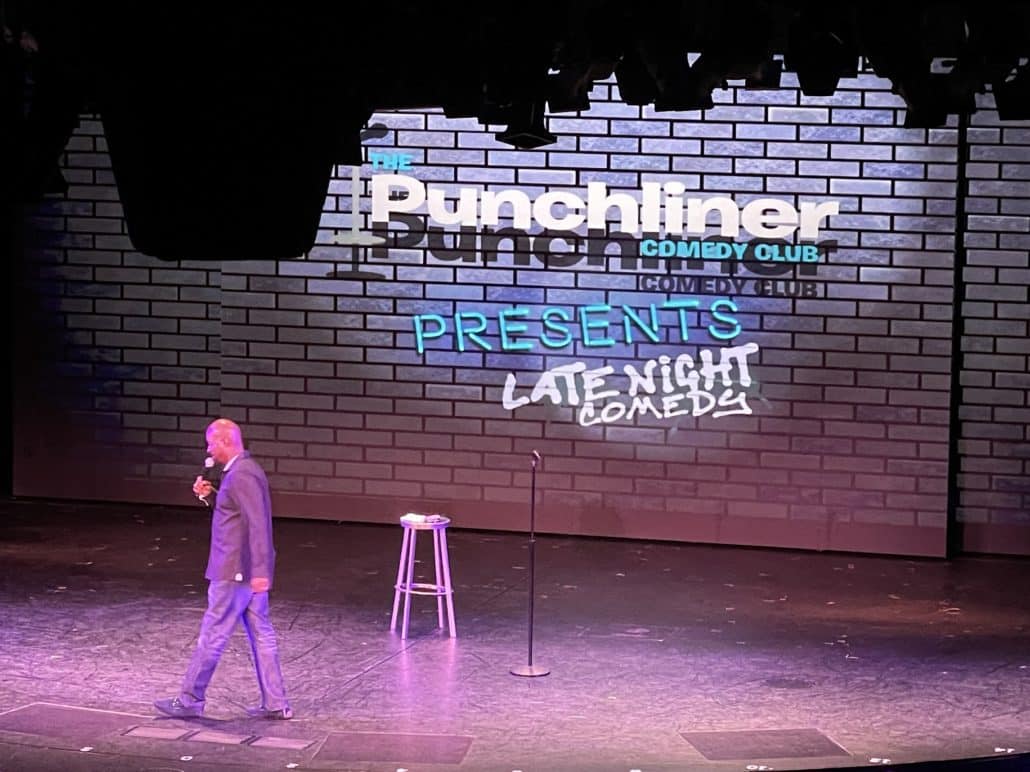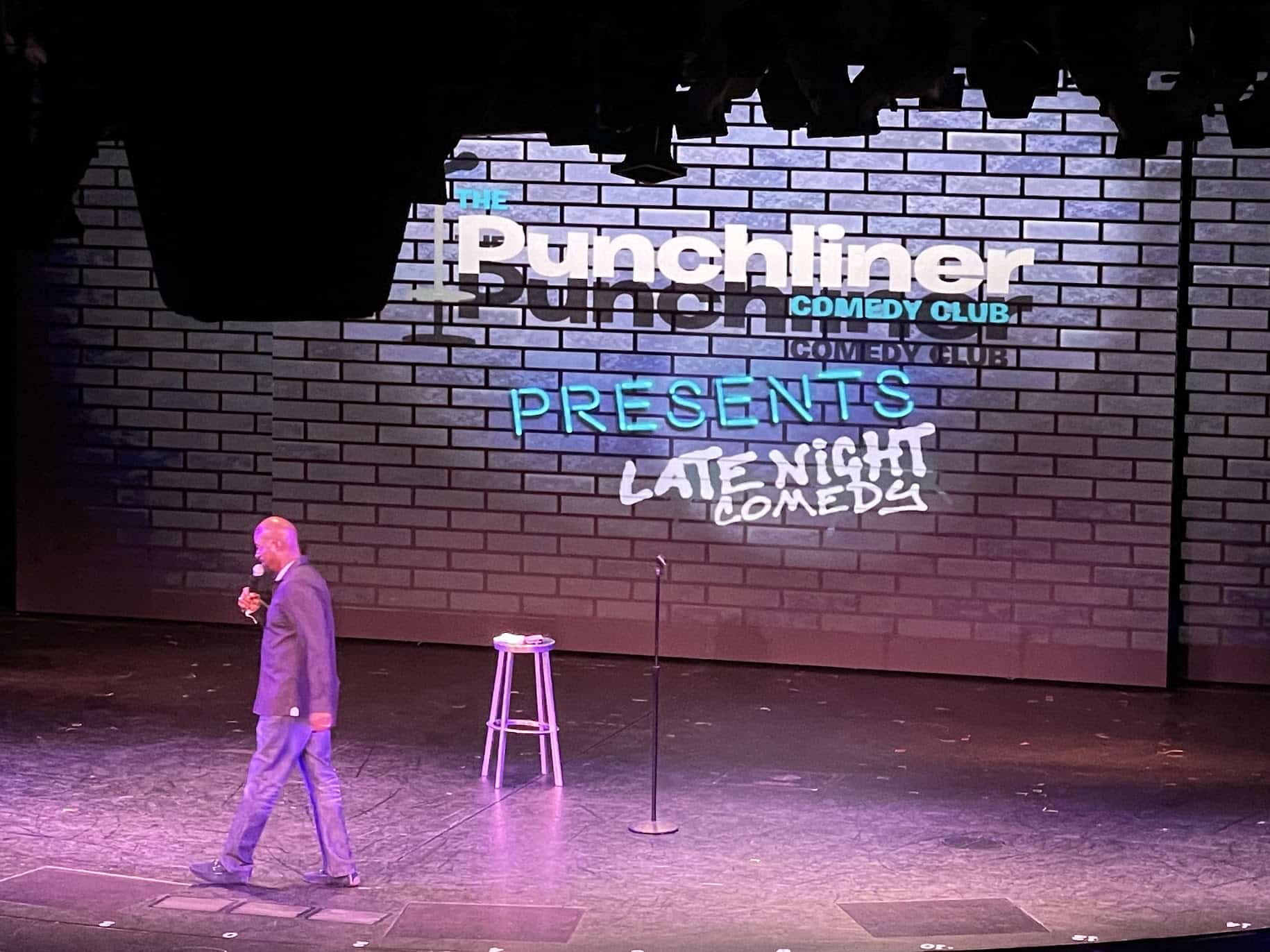 I'll also tell you that while my trip reports two weeks ago — most of which ended with me basically crashing out after dinner — earned me a perhaps well-deserved mocking from co-workers, I managed to actually hit a couple of shows on the first night of this trip, including a stop at the Punchliner Comedy Club (which was held in the Liquid Lounge on this sailing).
Tomorrow's a sea day, which means you're going to get lots of pictures of the ocean and the ship. Until then, thanks for reading.
READ NEXT: 18 New Cruise Ships Debuting in 2022