Editor's Note: While the following was written during the Carnival Horizon sailing which set sail on July 18, it took a while to go through the hundreds of photos I took and figure out which ones to use for this different style of trip report.
Although there are only two sea days on this cruise, that's one too many for some people apparently. "I need a port every day," I overheard someone say. "Otherwise, I get bored."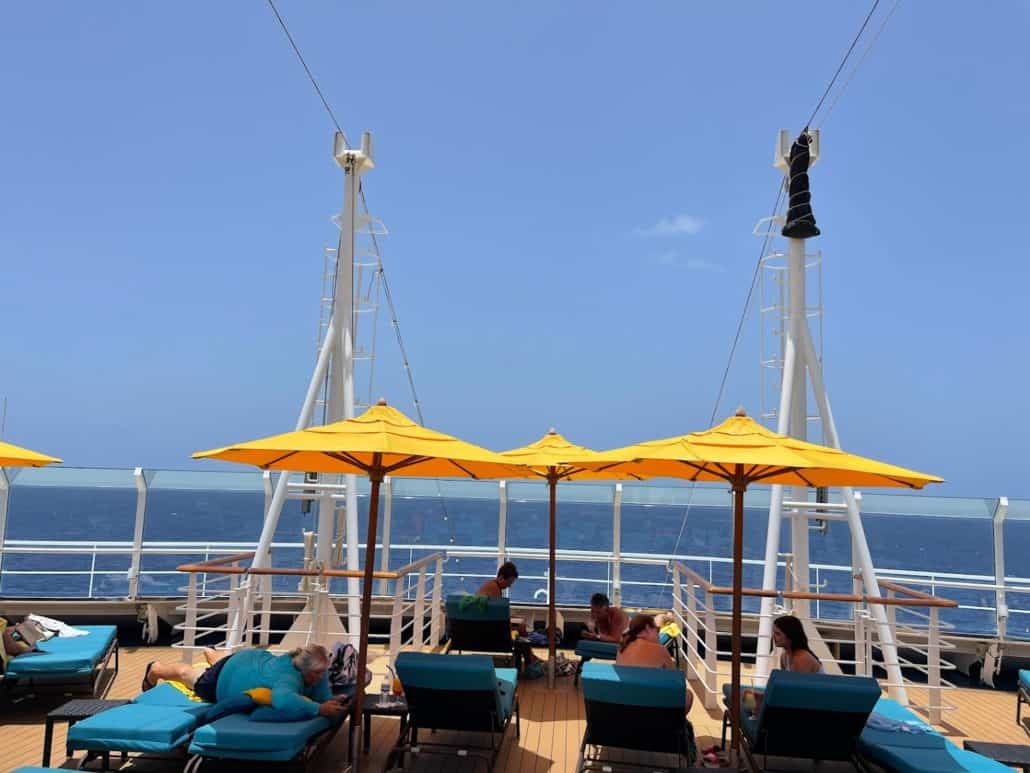 You hear that sometimes from people, especially those who don't "get" cruising. "What is there to do all day?" they ask, having apparently never seen the jam-packed Fun Times (which is now something you access on the HUB app).
Although as anyone who has ever spent the day lounging on the Serenity deck knows, "Absolutely nothing" or "nap" are perfectly acceptable answers to the question of what to do.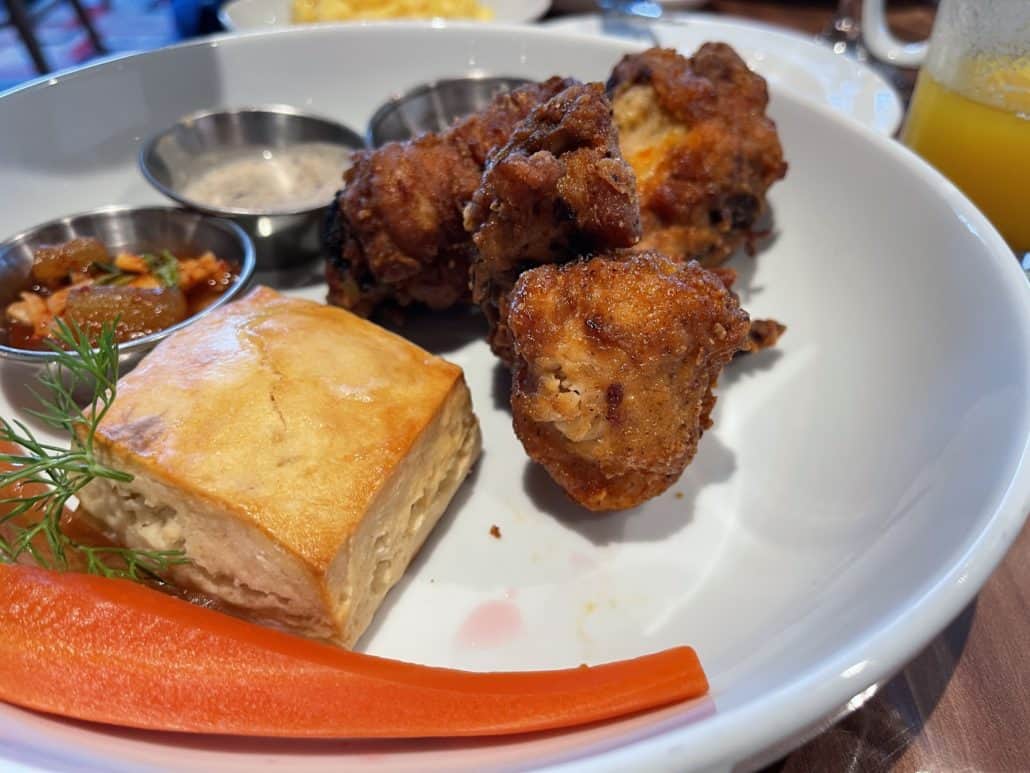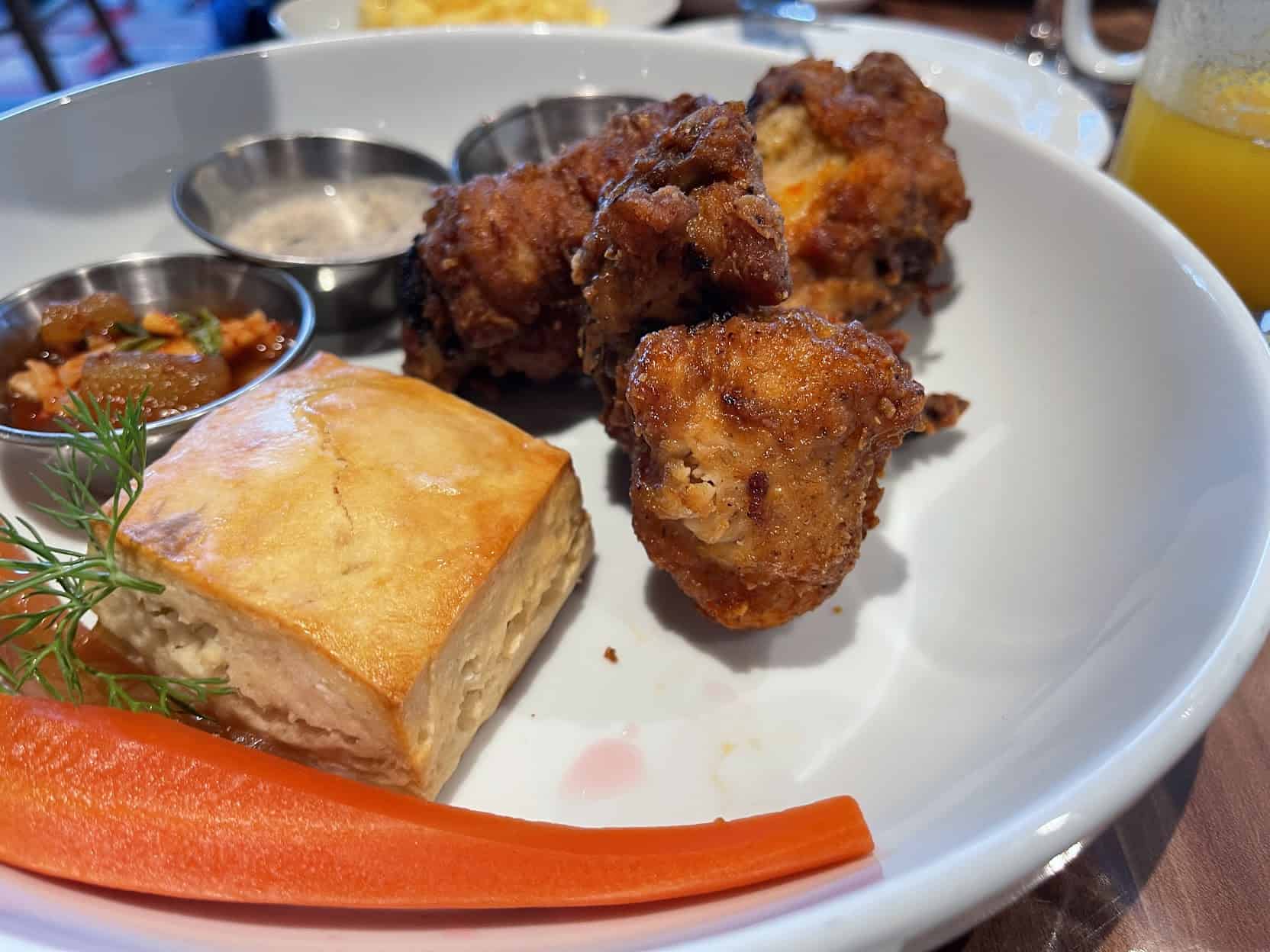 I'm not sure if "brunch" counts as an activity or not, but everybody knows it's one of my favorite things to do on a sea day. And since it involves things like "ordering" and "eating" — both of which we learned in elementary school are action verbs — I'm classifying it as an activity.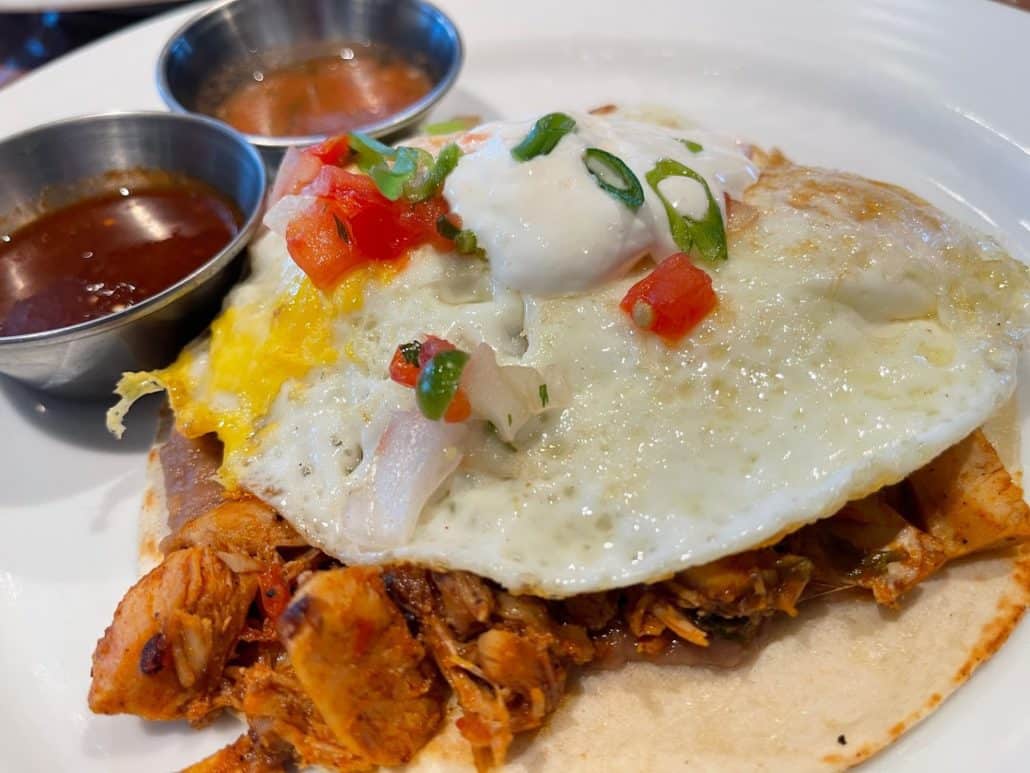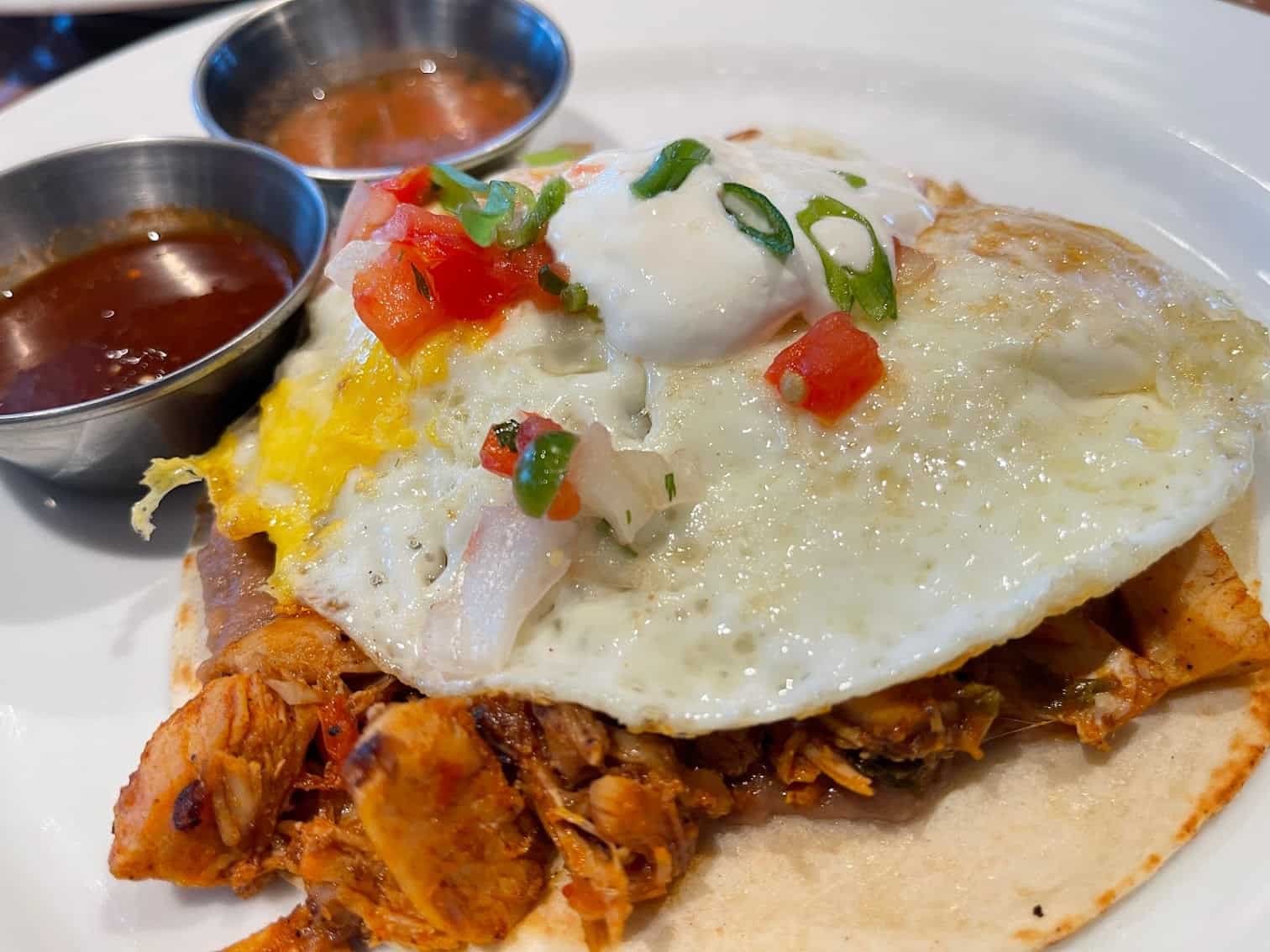 Fun fact: Every time I order huevos rancheros during a sea day brunch, I think to myself, "I'm going to make this for myself at home. How hard can it be?" But even as I say it, I know I probably won't. But that's okay, it's just one more thing for me to look forward to when I sail.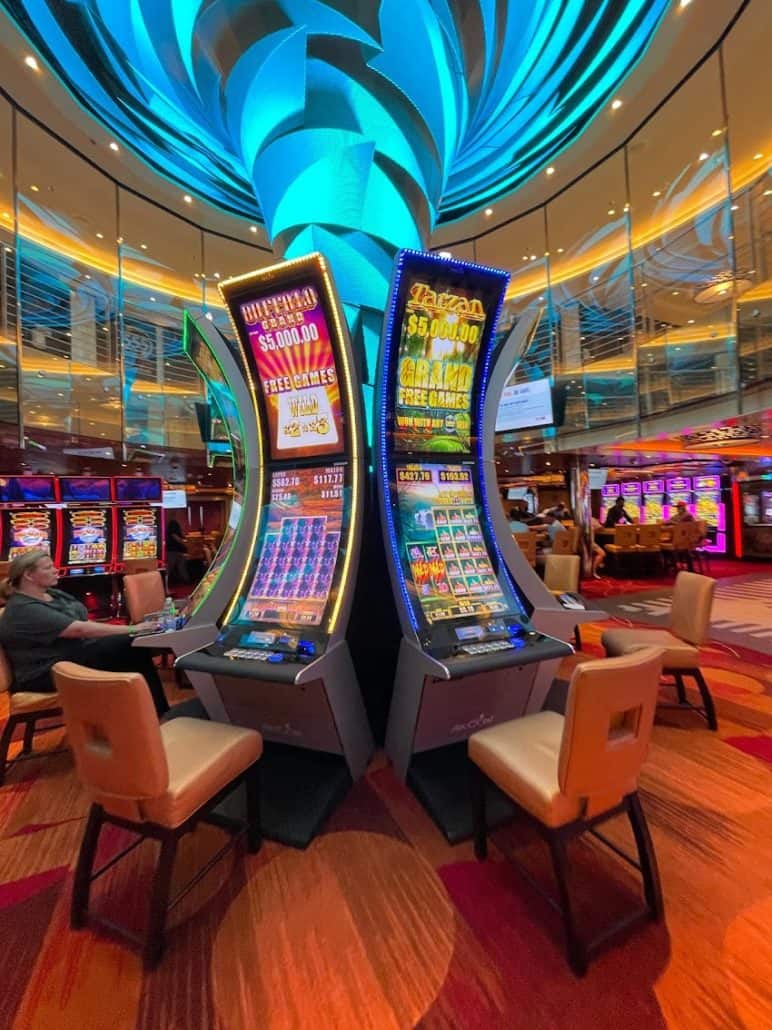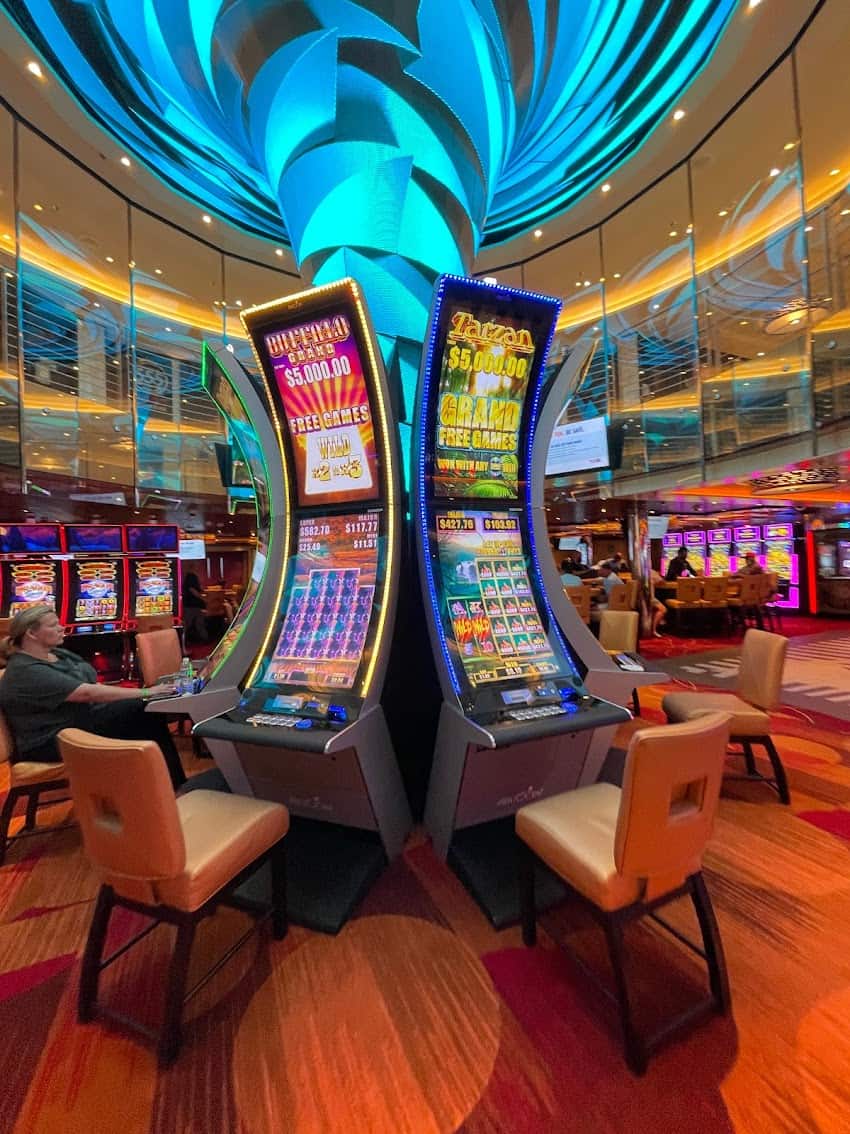 The casino's another big draw on sea days, although not where you'll find me. I'm not a big gambler… I recently put a $20 bill in a machine, on the first spin hit a lucky combo that bumped my pot up to $30 and walked away.
Some would push forward, declaring, "Why stop when you're ahead?" But to me the answer's kinda obvious: Because you're ahead!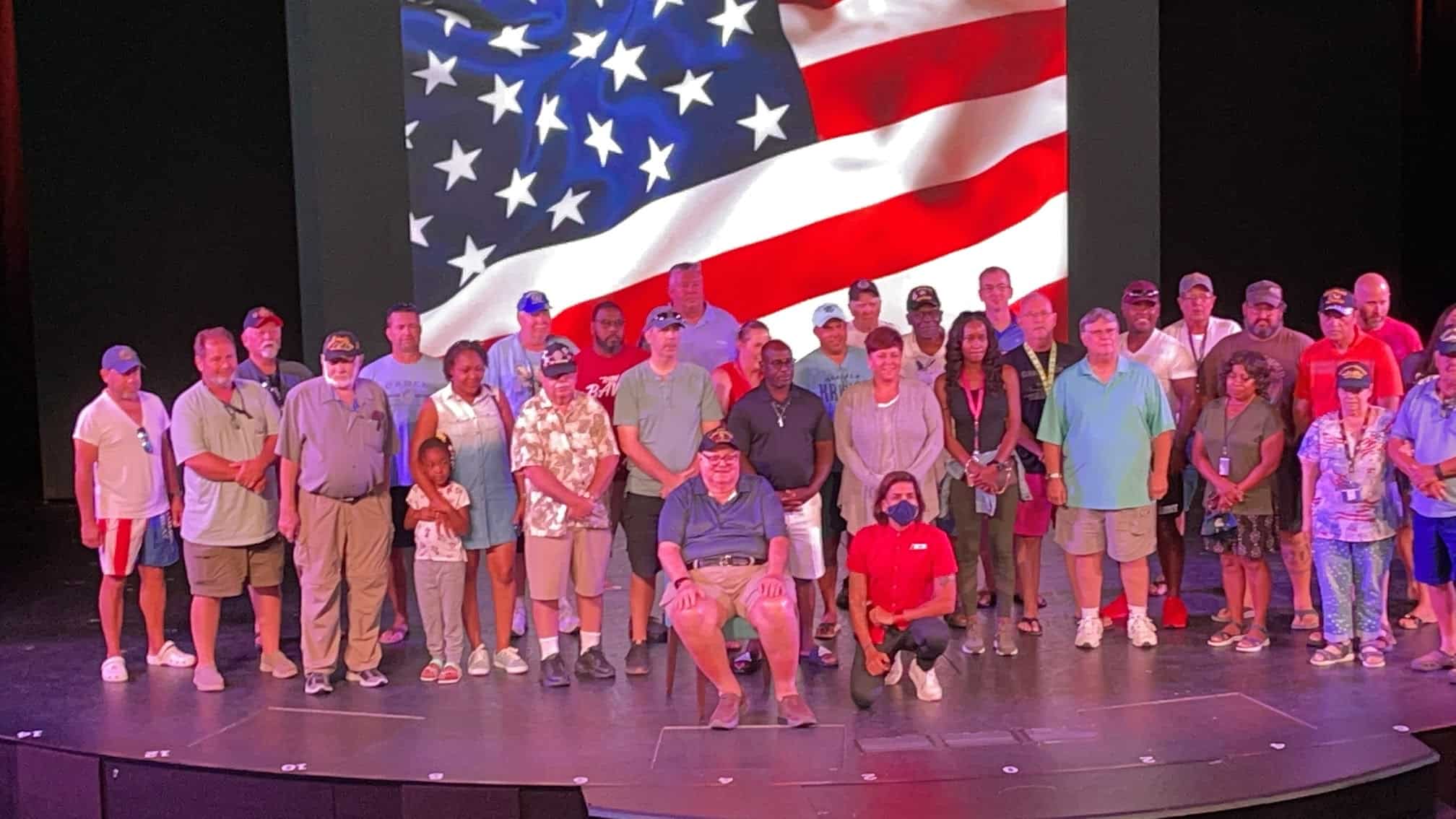 One thing I hit every time I'm on a Carnival cruise if I possibly can is the Military Appreciation Gathering. You've probably seen me talk about this before, so I'll simply say it's something I firmly believe everyone should experience.
Some think that because they have never served, they will not be welcomed or will feel awkward. But that couldn't be further from the truth, as one of our staff experienced the first time they attended.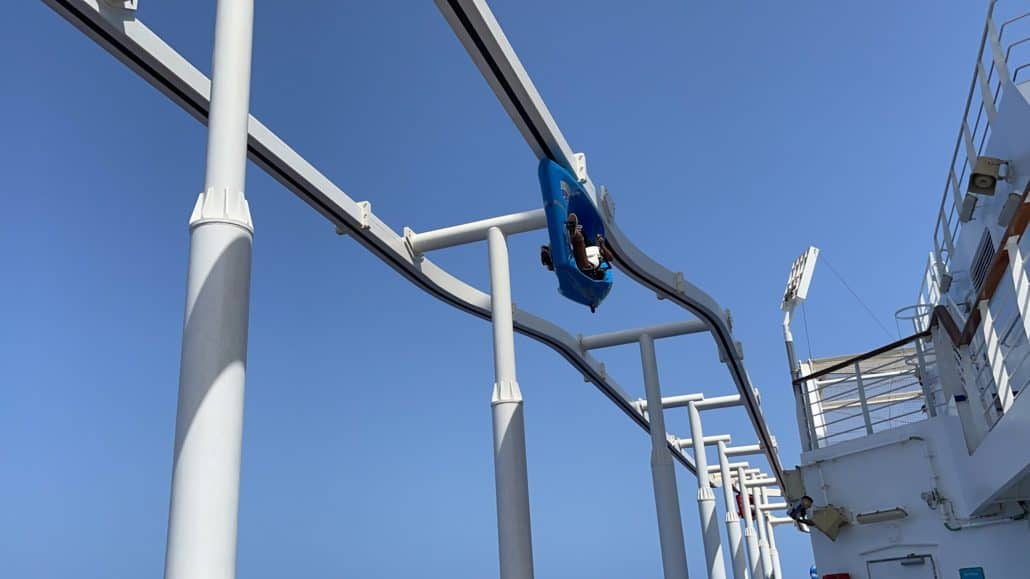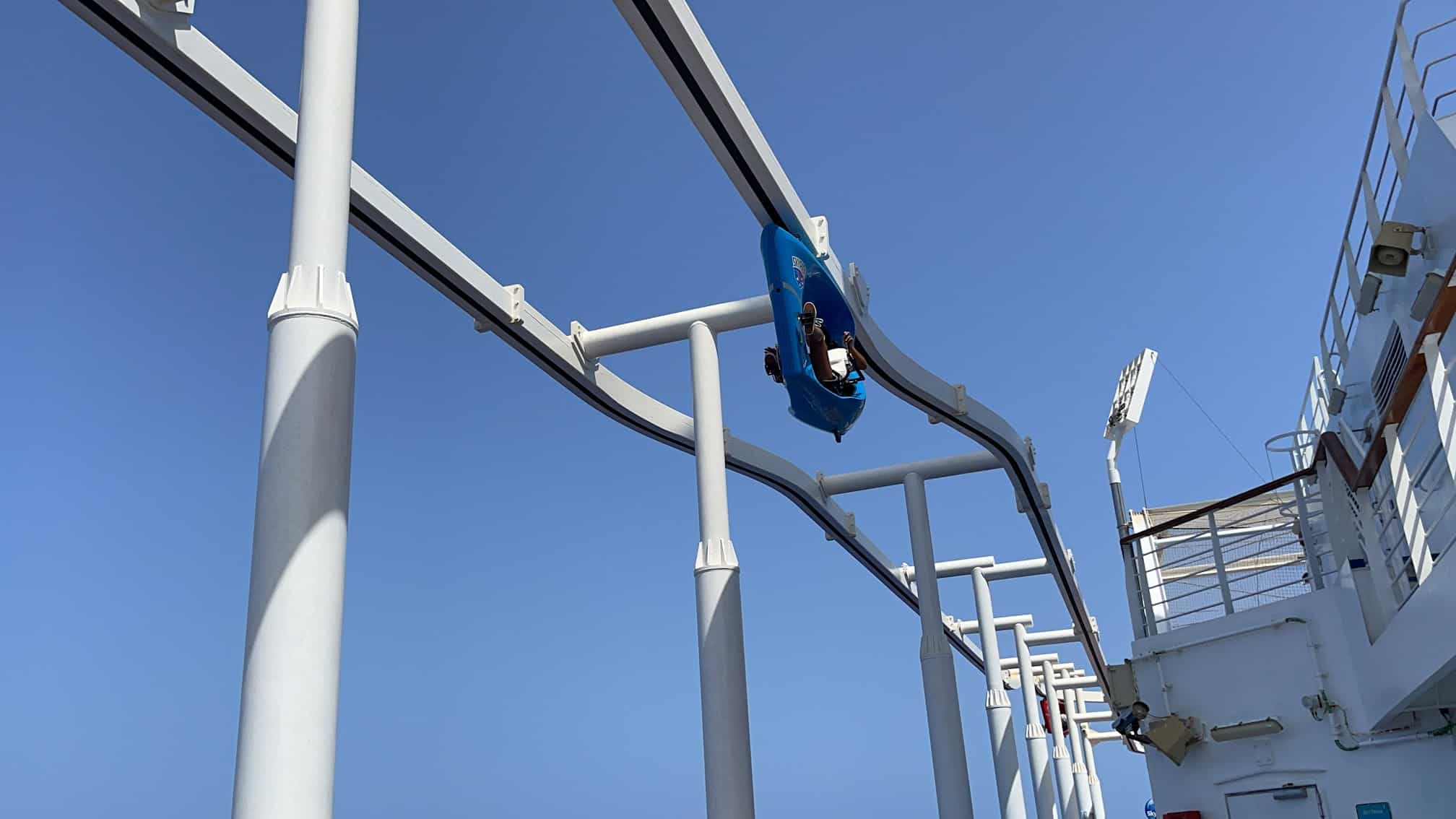 Yeah, I definitely don't get the whole "I'll be bored" thing, whether on a cruise ship in general or sea days in particular. Ships like the Horizon have all the "bells and whistles" (such as the SkyRide, pictured above) to keep people entertained, but I'd be fine without them.
READ MORE: 10 Photos From Carnival Horizon's Miami Sail Away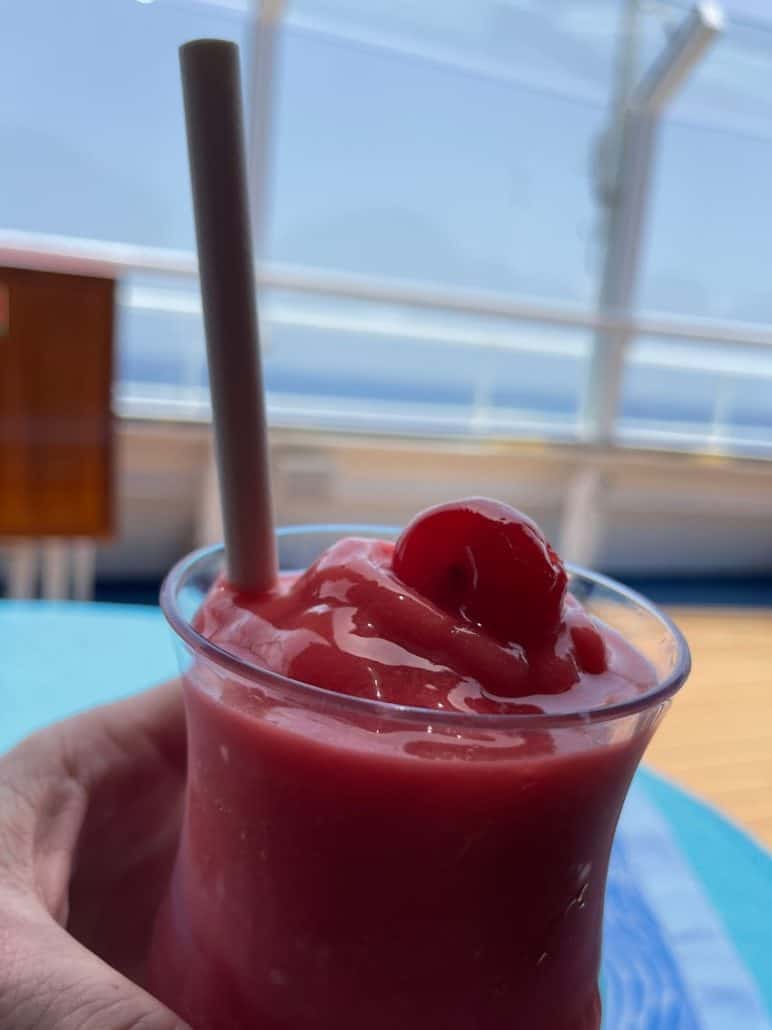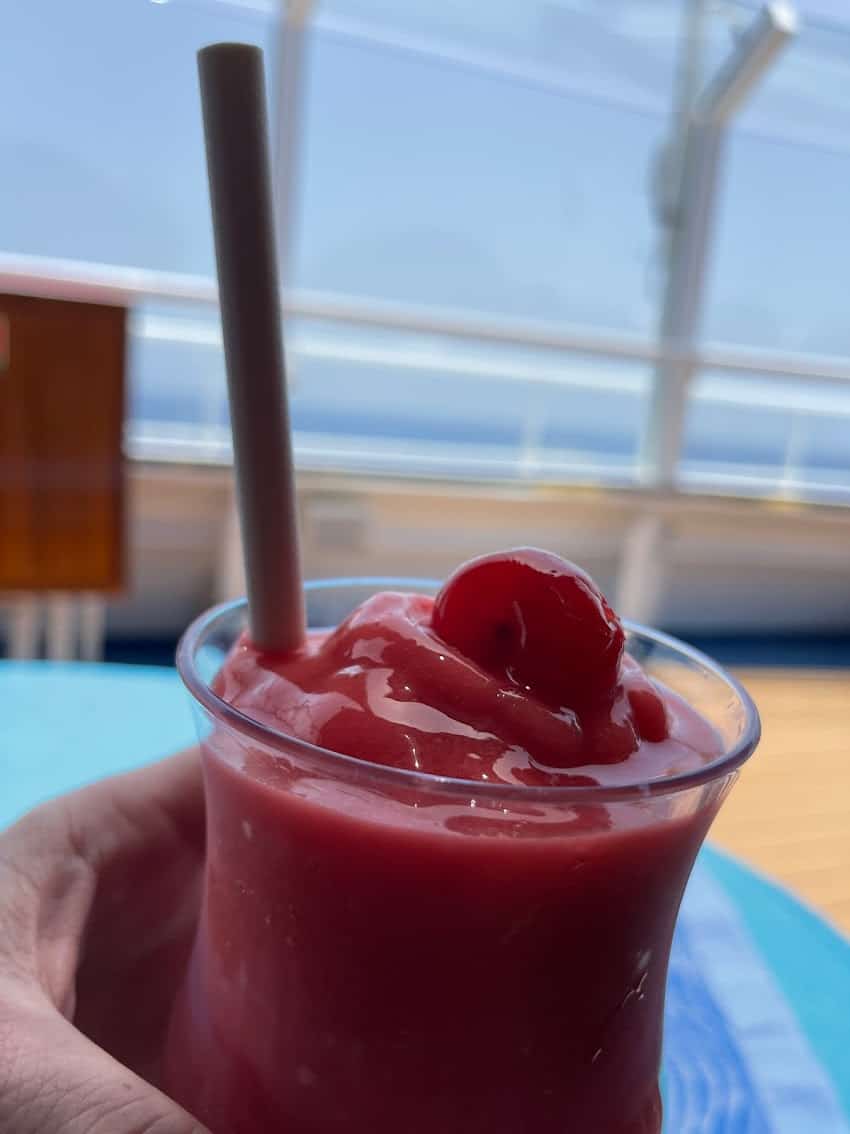 Let me grab a frozen drink (thanks, Cheers! package) and find a quiet spot and I'm good. Or maybe even a not-so-quiet spot if I'm looking to people watch, which is probably my favorite form of on-board entertainment. Otherwise, I'll happily just look at this…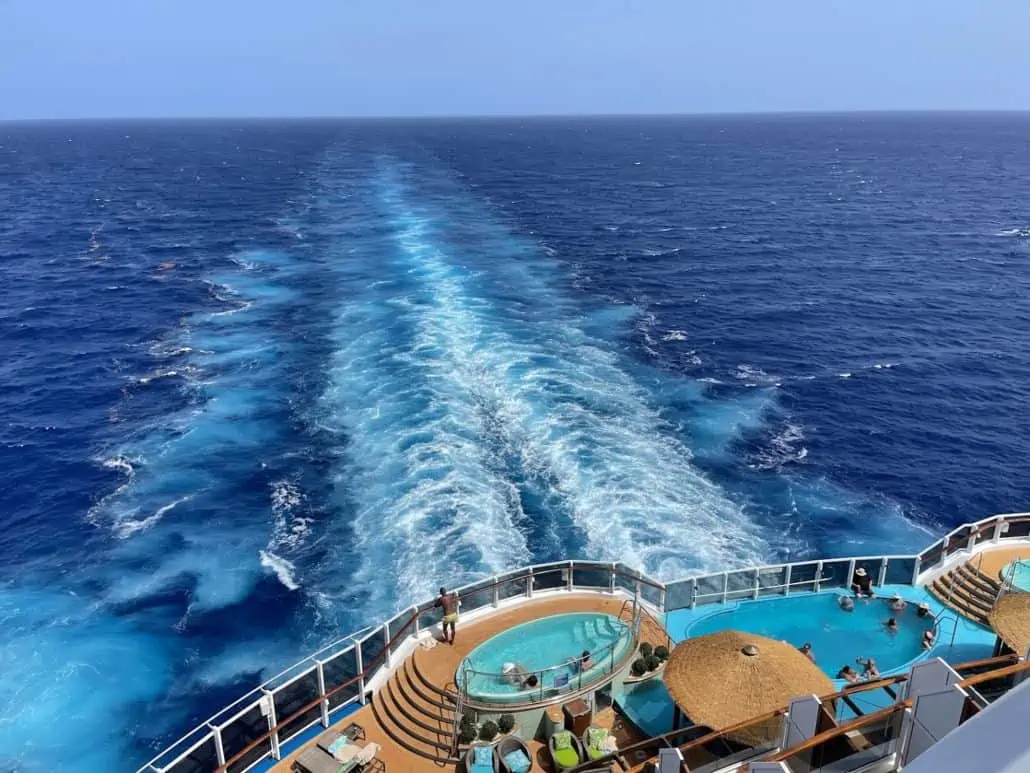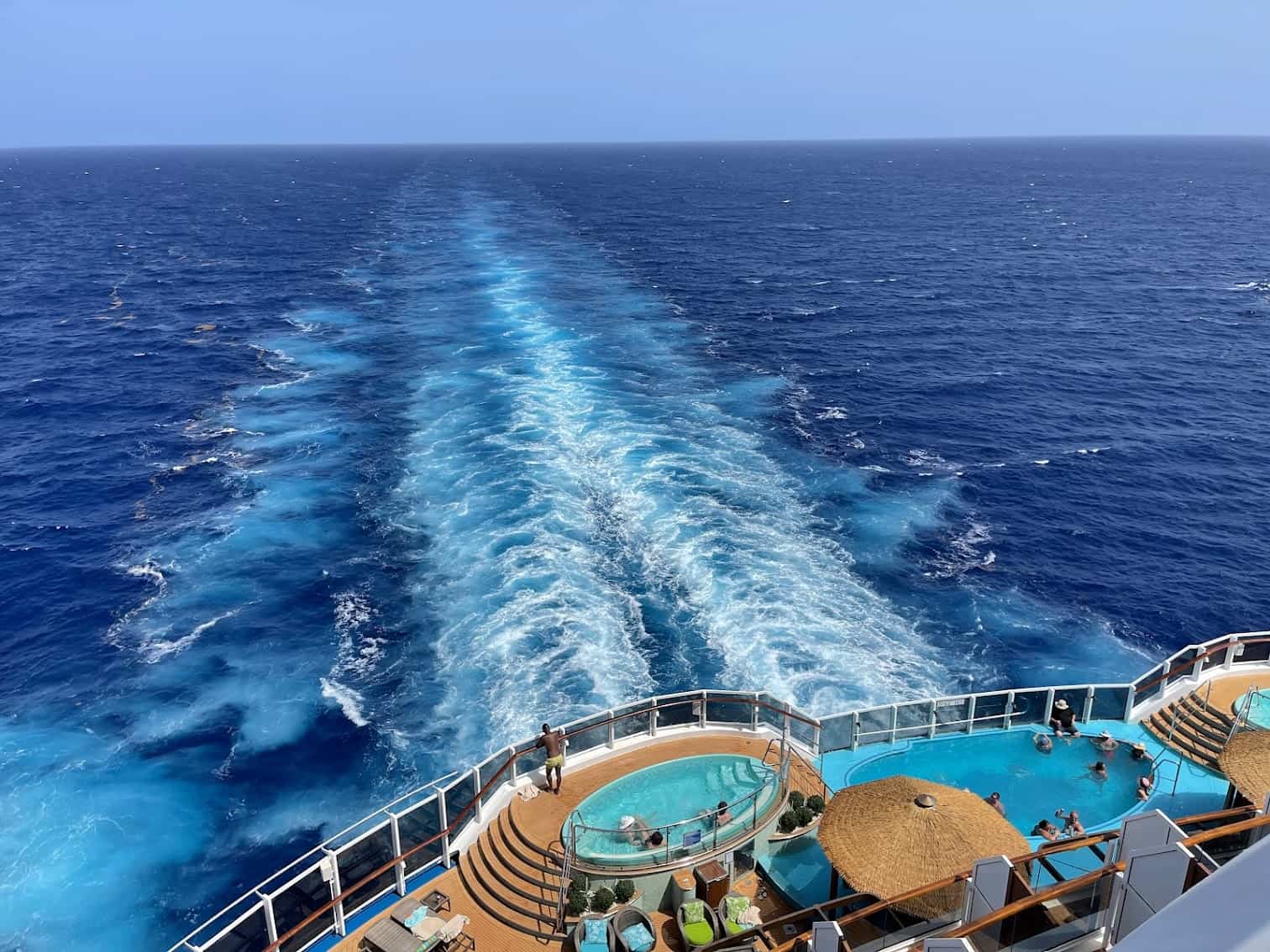 … all day long. Ever get so mesmerized by the wake that you lose all track of time? Your strawberry daiquiri turns into a warm, kinda nasty concoction, your skin starts to turn red because you totally forgot to put on sunscreen. Yeah… been there, done that.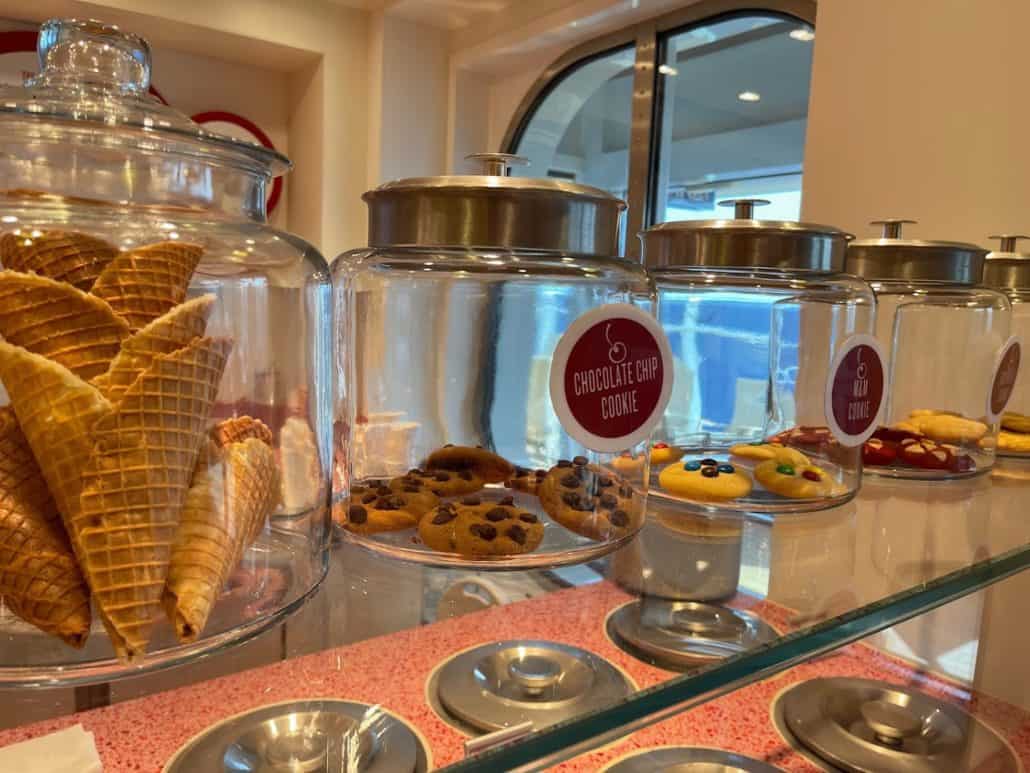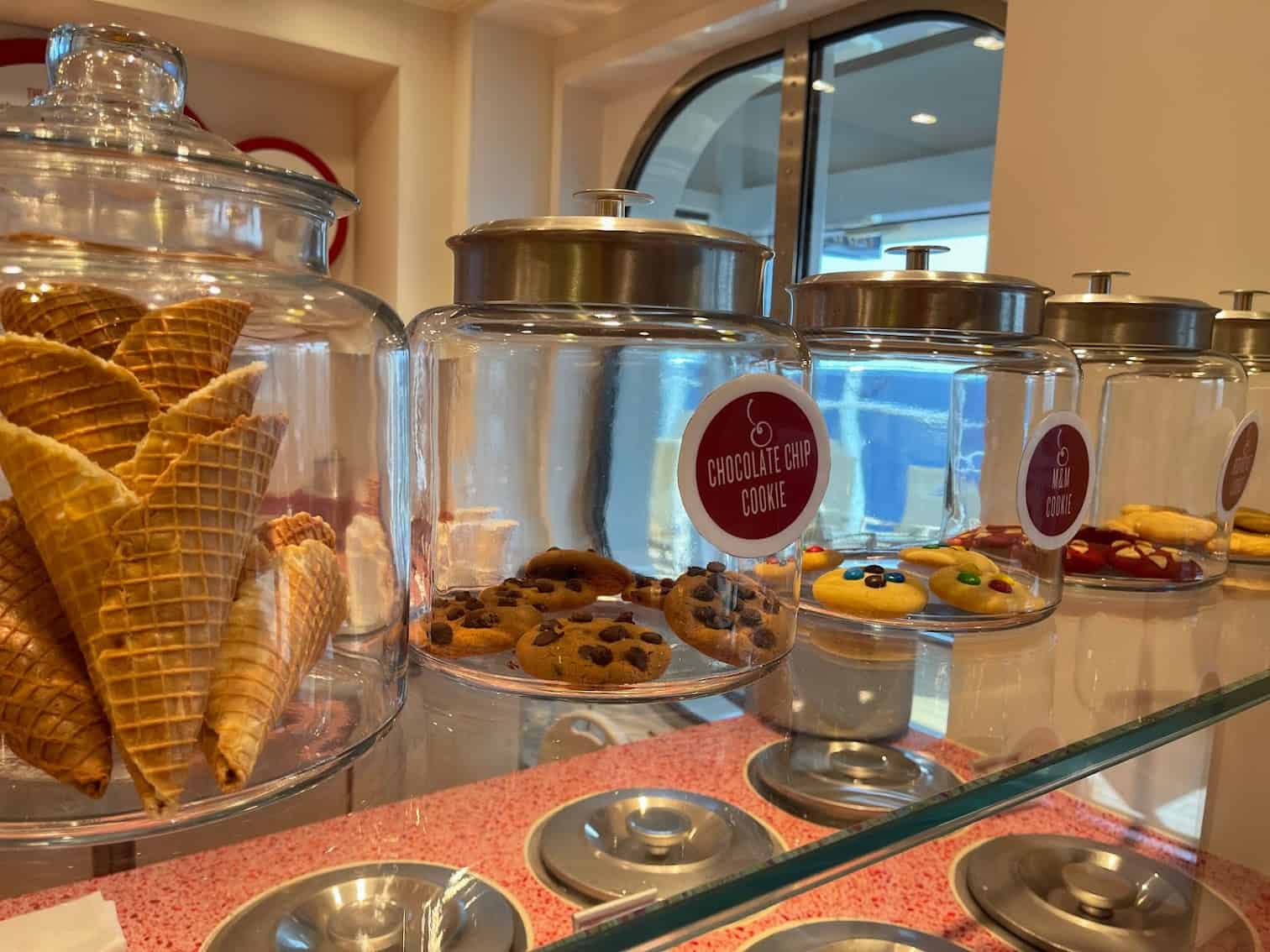 I have a theory that people eat more on sea days than they do either during port visits or at home. It's the perfect opportunity to indulge… and based on how low the cookie jars were in Cherry On Top, I'm guessing I wasn't the only one with that idea. But they did still have my favorite treat.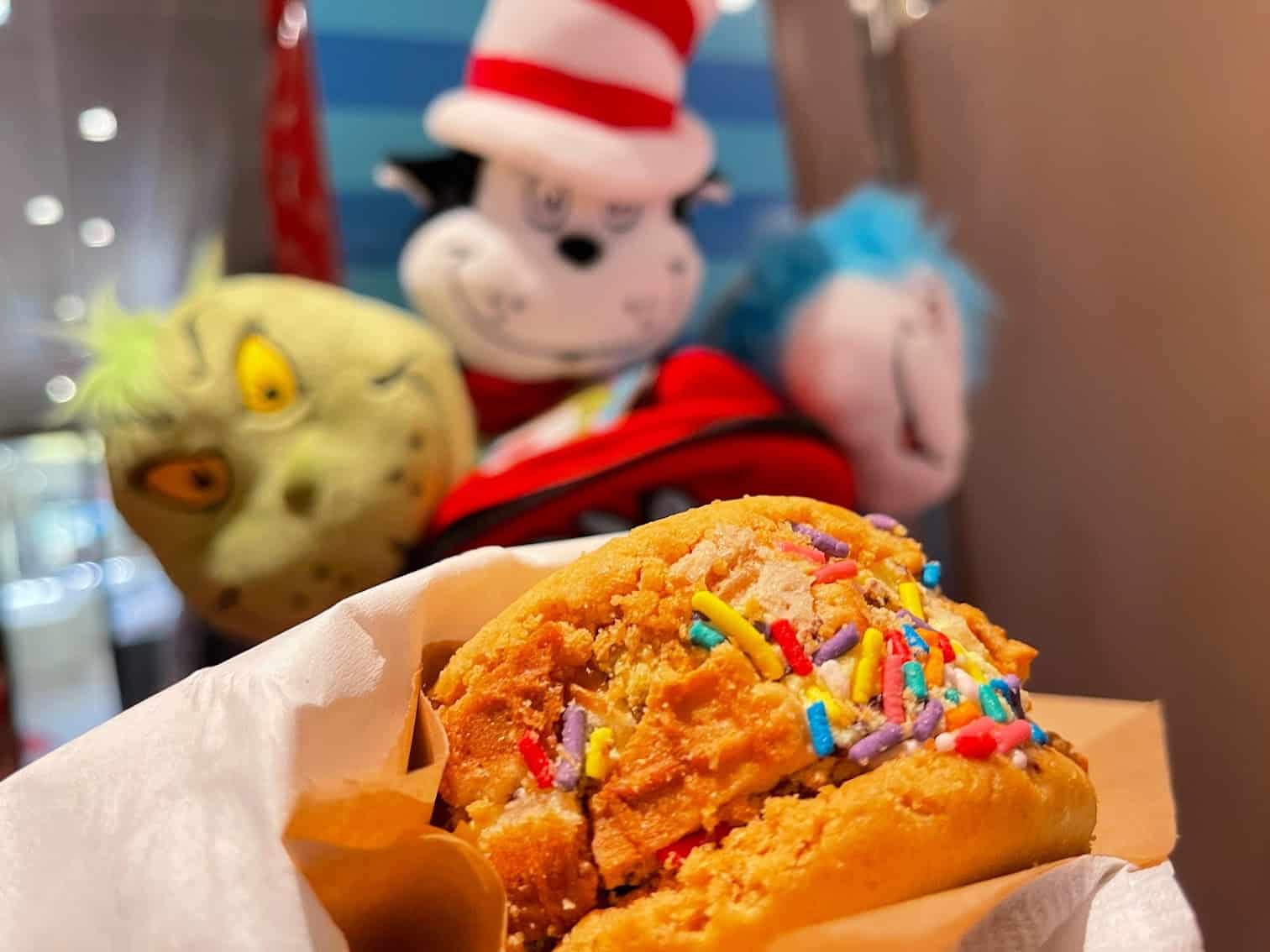 Two cookies with ice cream stuffed between them and the outside rolled in your choice of toppings? This'll put a smile on my face every time and unleash my inner child… who usually then wants to go straight to the arcade and play a few games.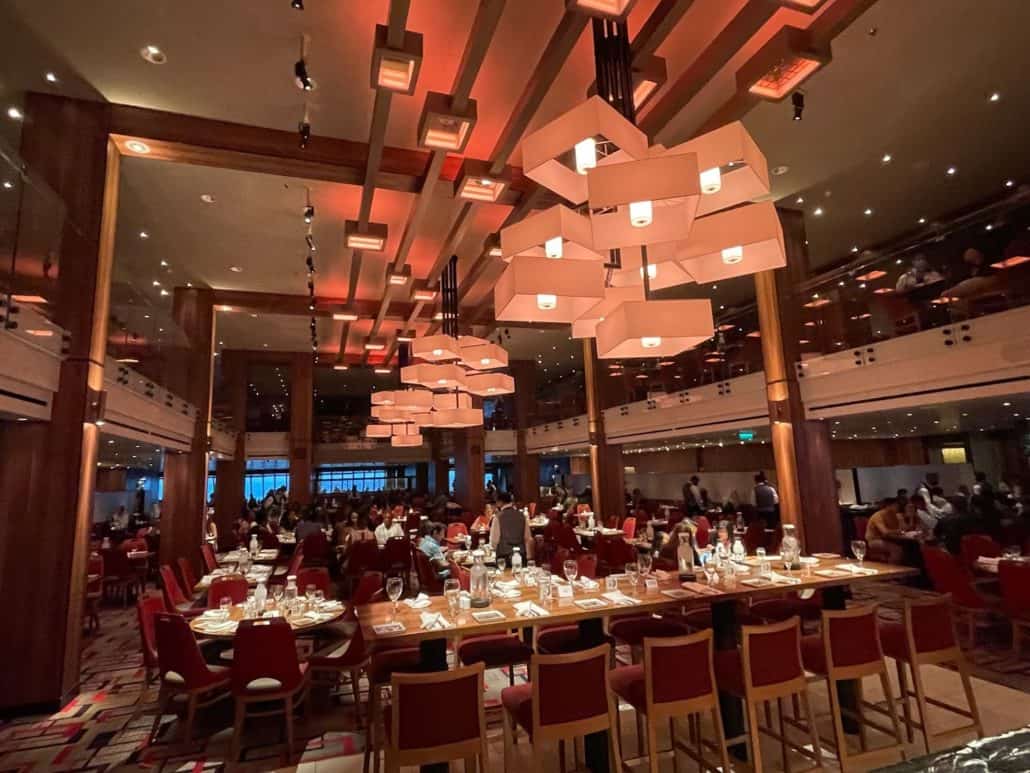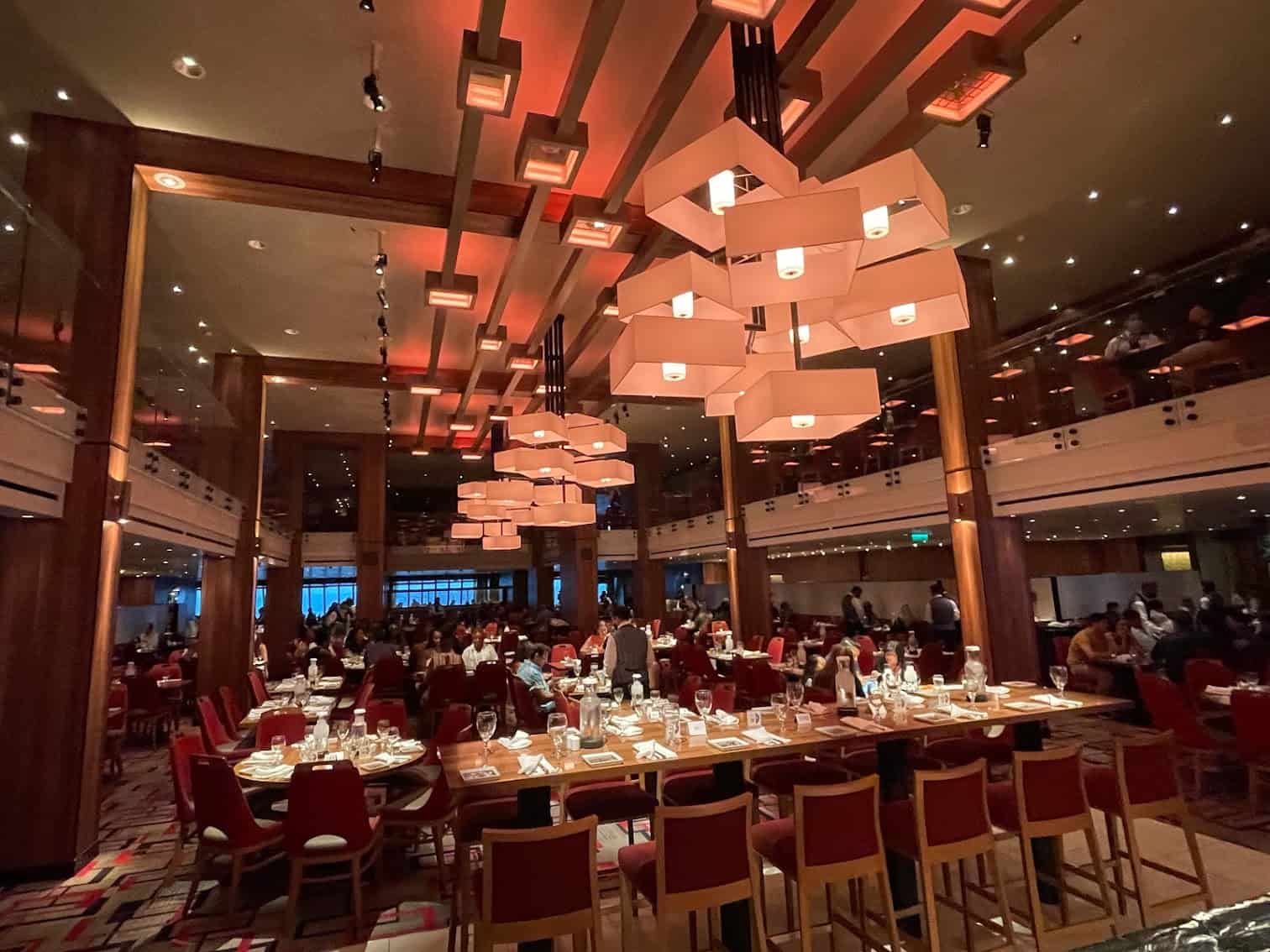 As much as I like eating in, say, the Steakhouse or Guy's Pig and Anchor Smokehouse | Brewhouse, I'm still a sucker for the whole Main Dining Room experience. There's something very old-world about the whole thing. Like, no matter what else changes about cruising, there will always be the Main Dining Room and its trappings.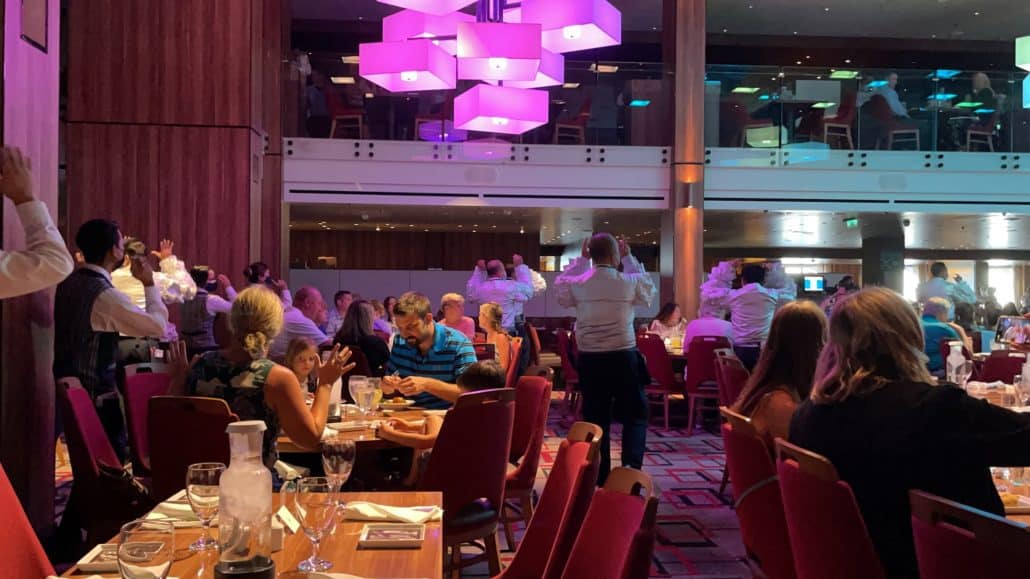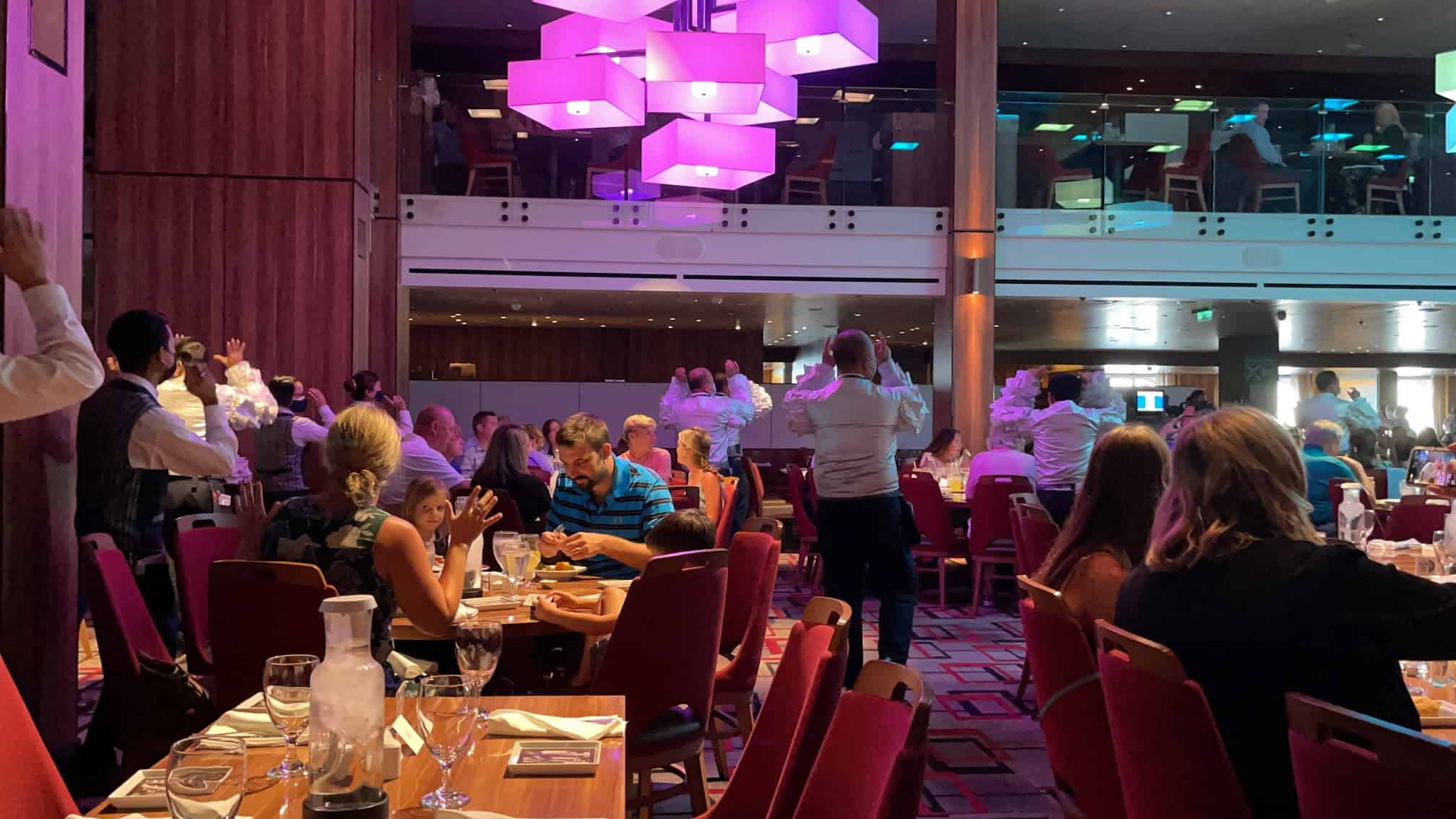 You know you're in a Carnival ship's main dining room if suddenly, the waiters start to sing and dance. I know there are some people who really hate this. Maybe they think it's beneath the wait staff to have to put on a show, or maybe they just want to enjoy their dinner uninterrupted. Sorry, but when they ask everyone to wave their napkin in the air, I'm doin' it like I just don't care. Mainly because I don't.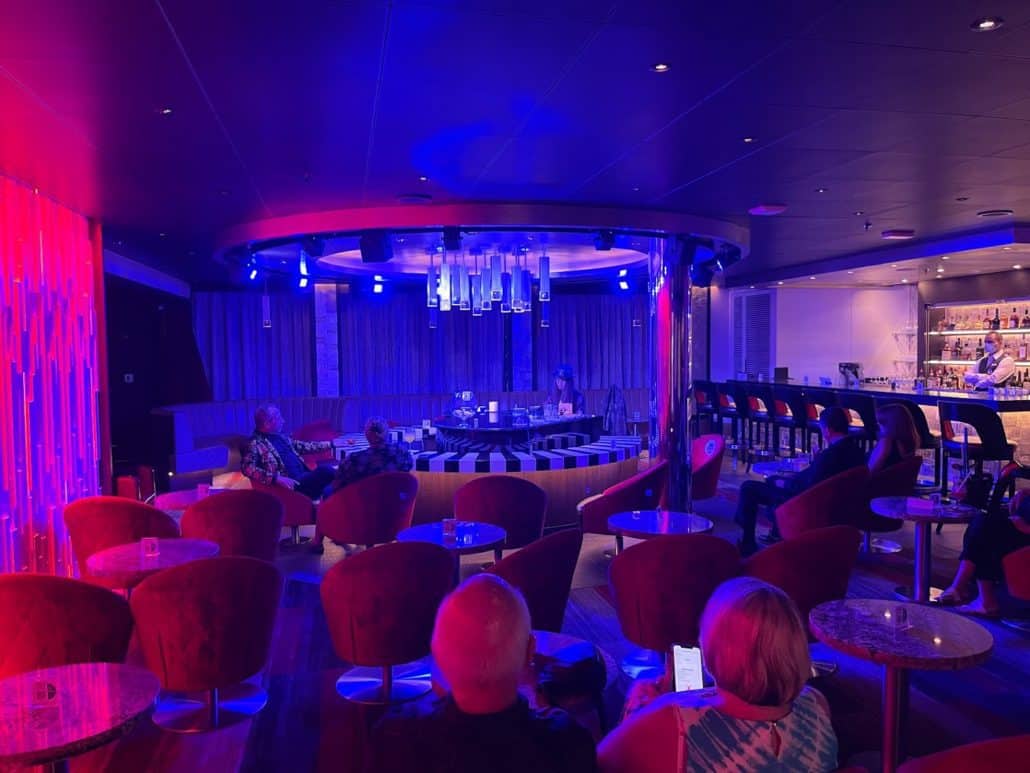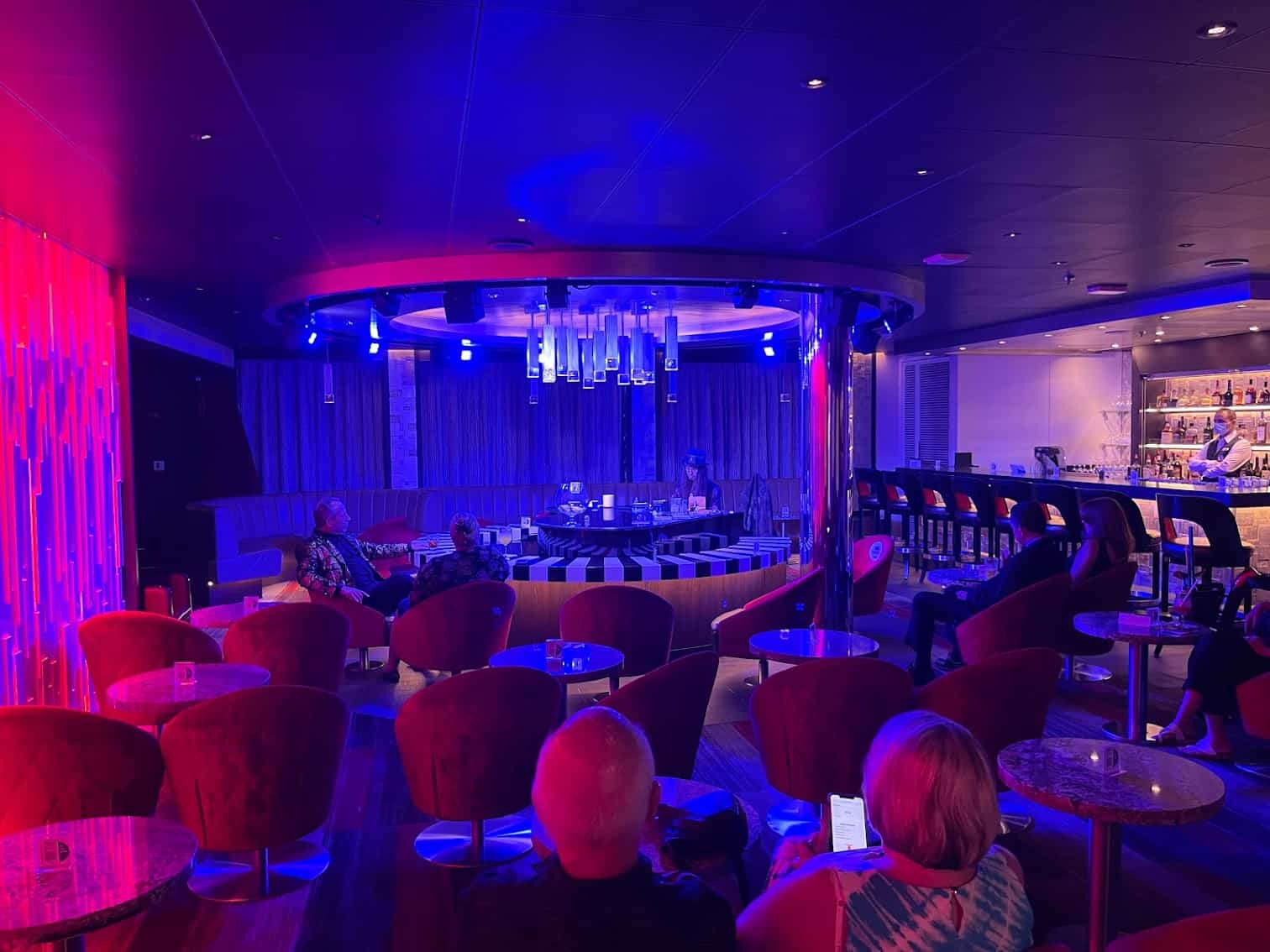 After dinner, it's fun to watch the ship come to life. I'll admit that because I like doing the late seating at dinner — and because I tend to like a big meal — I'm usually ready to crash the second I've finished dessert. But sometimes I wander around, checking out the different venues. Like on this night, when within an hour or so the piano bar went from pretty dead…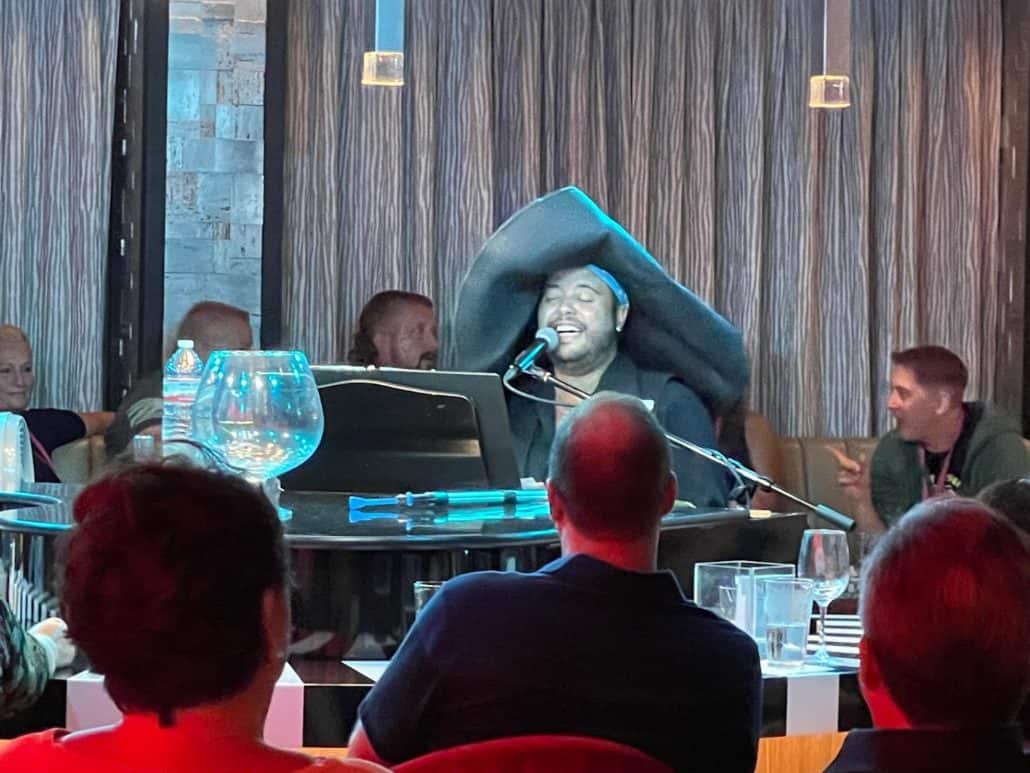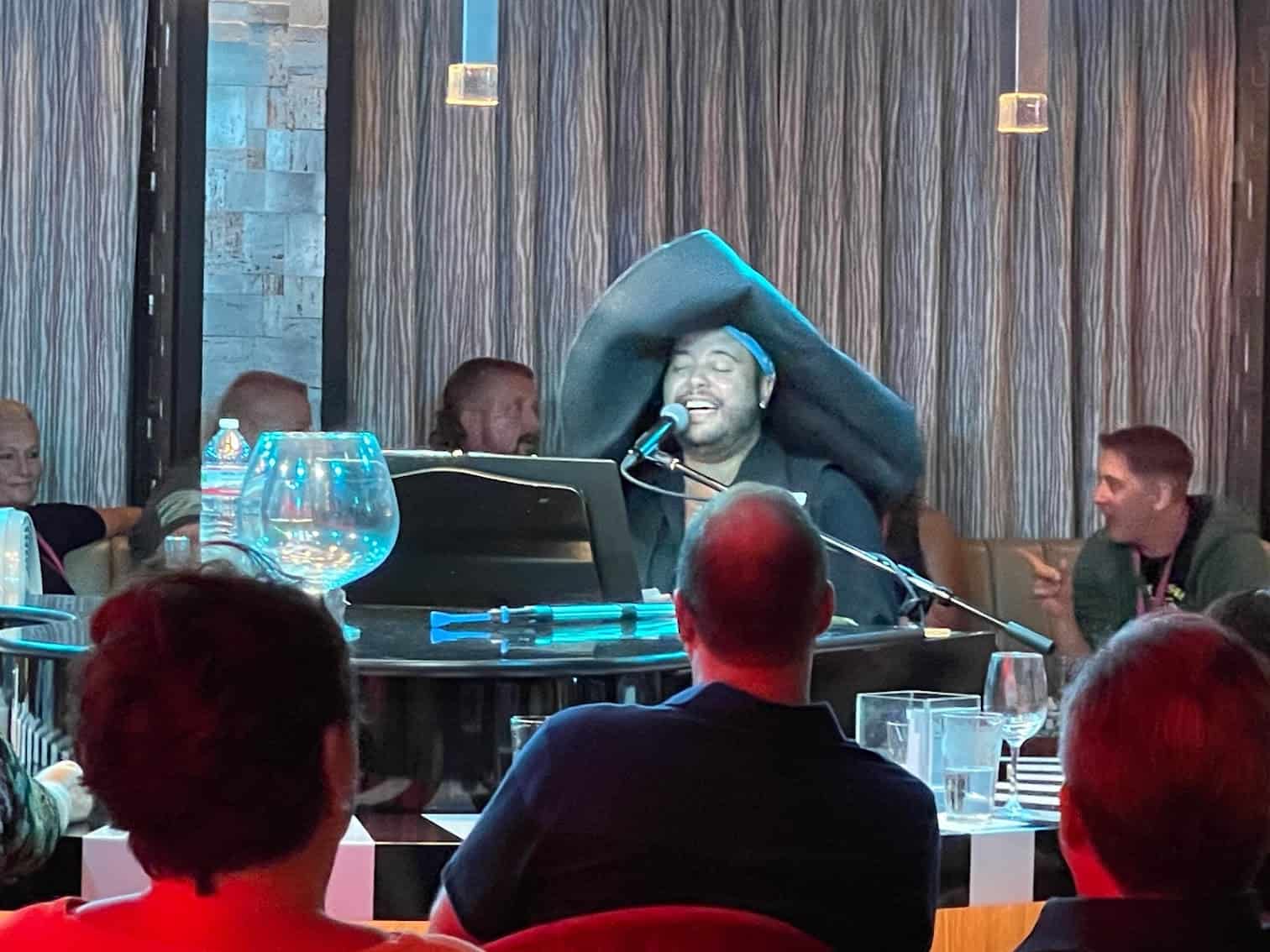 … to a rollicking good time. I was on a cruise a few years ago with someone who'd never been to a piano bar before. I suggested we head there and she looked at me as if I had two heads. "Okay, old man," she said jokingly, having no idea just how raucous (and sometimes downright raunchy) cruise ship piano bars can really get.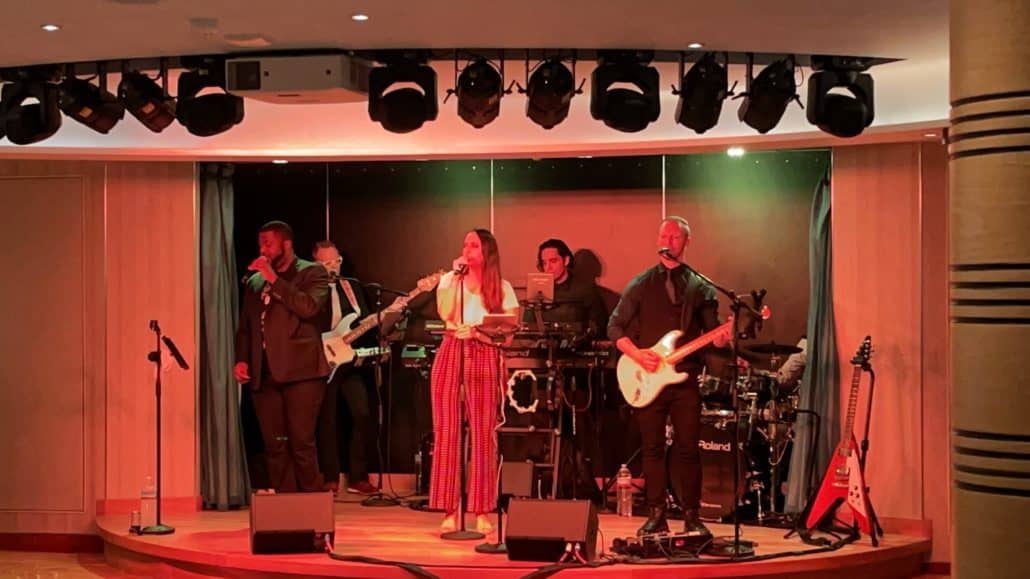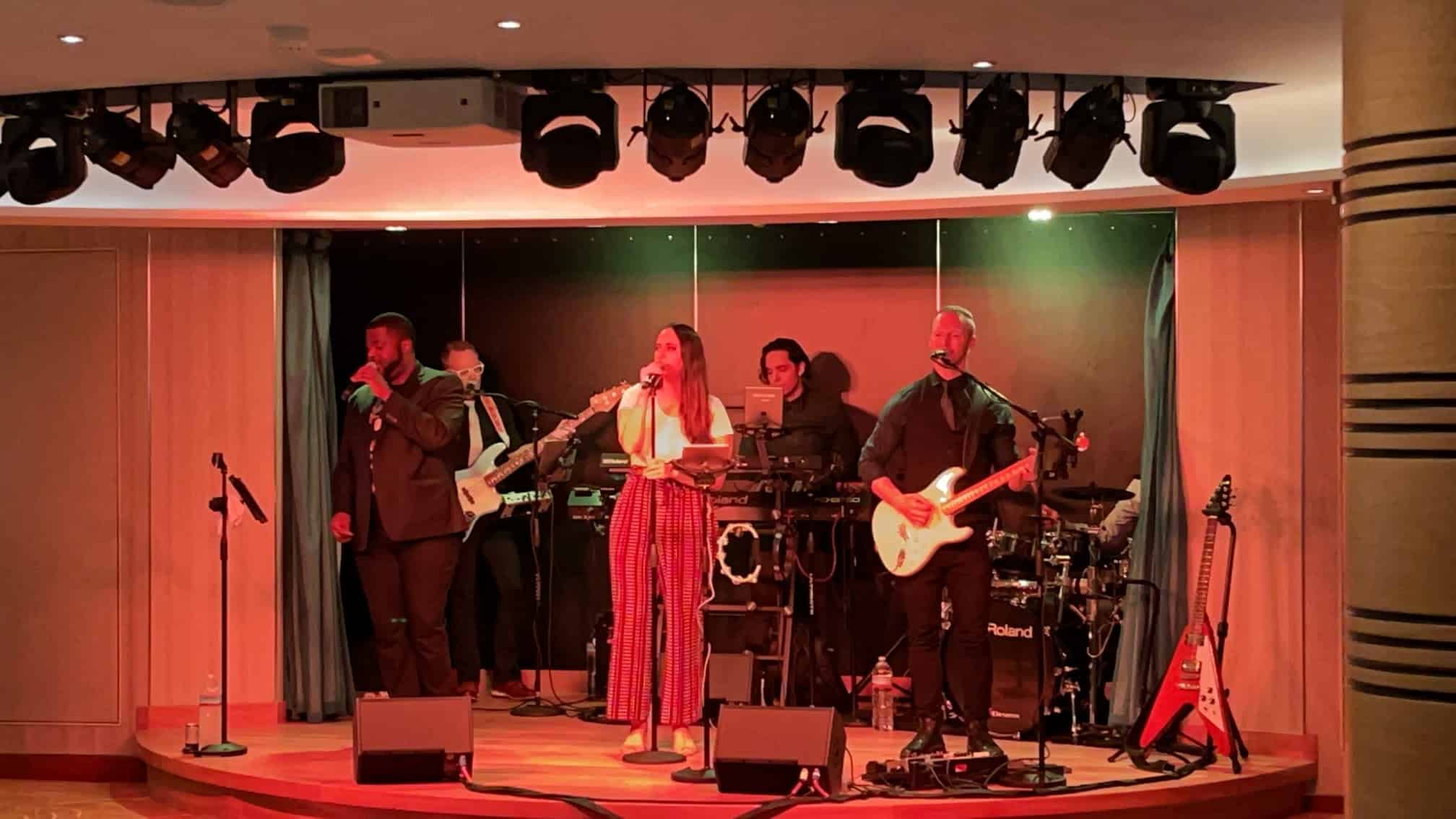 When it's time to wind things down, you can usually find something a little mellower in one of the other venues around the ship. Tonight, I swung by to hear this great group performing in Ocean Plaza. But I didn't stick around long, because wanting one final cocktail before bed, I knew it was time to hit the Alchemy Bar.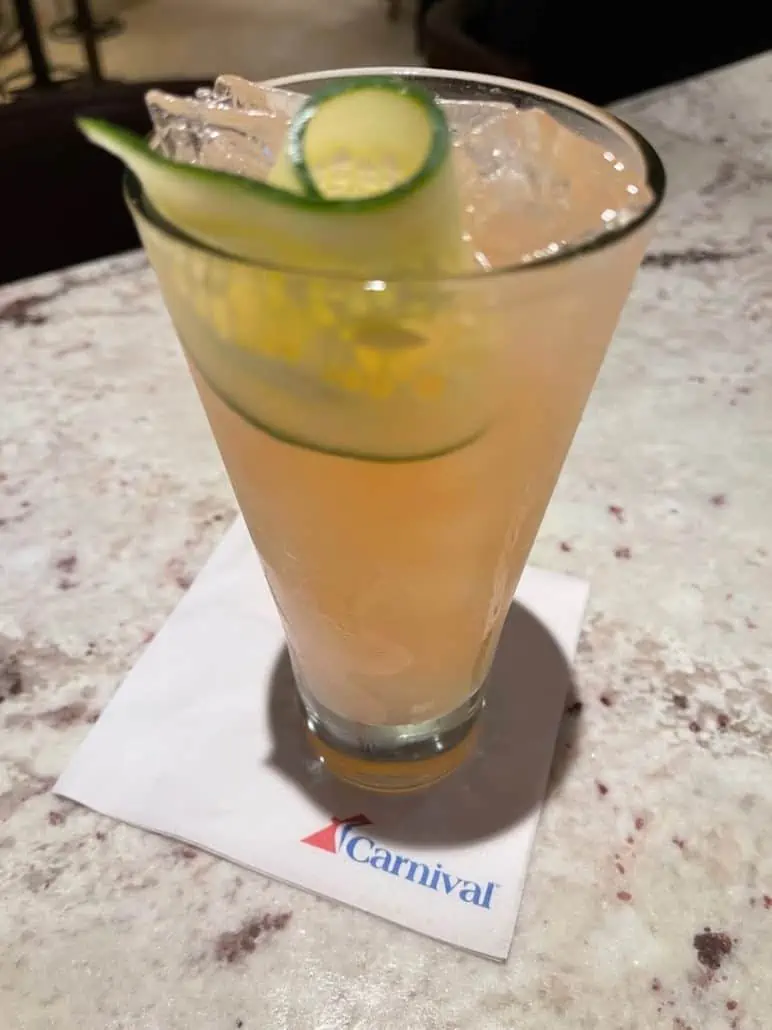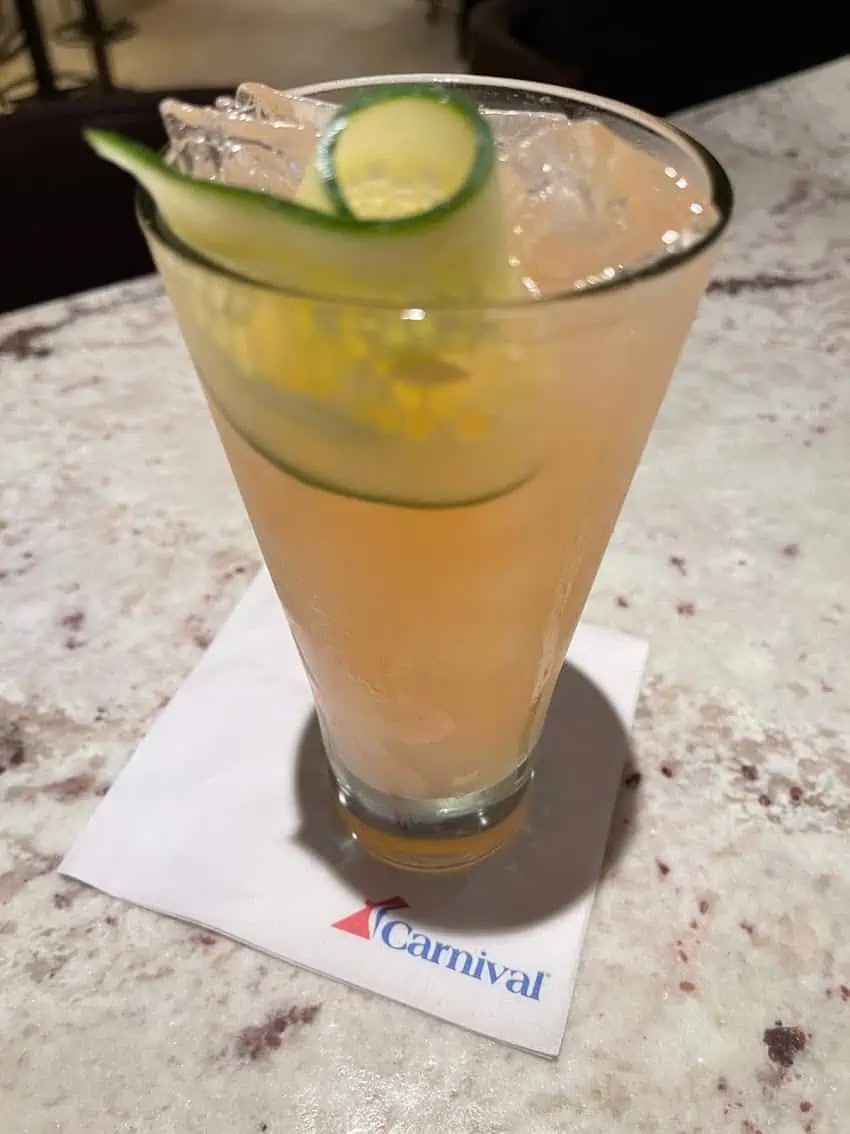 Whether you're looking for a bar that's a little bit more sophisticated (don't even try to order a soda here) or a cocktail that's potent enough to help you fall asleep, the Alchemy Bar is the place to go. Probably the most popular drink on the limited menu? The Cucumber Sunrise (which you can learn how to make yourself here). Don't see something you like on the menu? Tell the bartenders — sorry, mixologists — what kind of drinks you prefer and they'll create something for you right there on the spot.
Speaking of spots, tomorrow we're heading to one of my favorites: Half Moon Cay, Carnival's private island. So if you're looking for pictures of sun, sand, and gentle surf, meet me here. You won't be disappointed.
Catch up on my other Carnival Horizon photo posts: