Editor's Note: While the following was written during the Carnival Horizon sailing which set sail on July 18, it took a while to go through the hundreds of photos I took and figure out which ones to use for this different style of trip report.
I have to admit that with having been on three cruises in four weeks, I'm feeling incredibly fortunate. That was my first thought when I woke up this morning, looking forward to a sea day.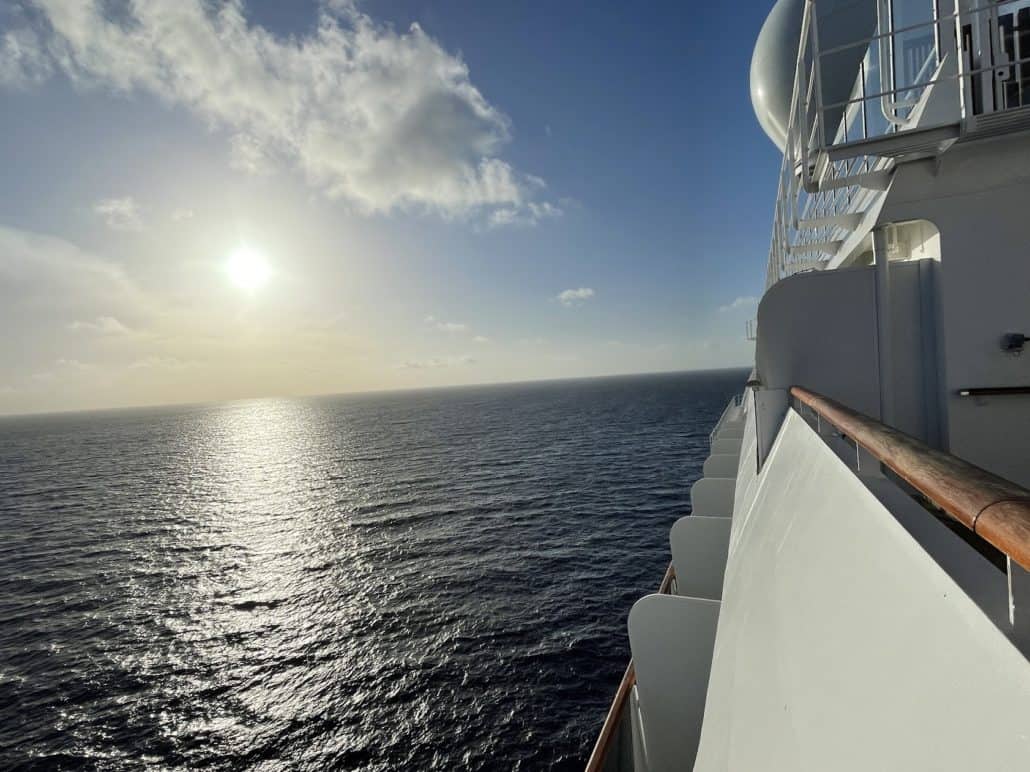 It's hard not to feel that way when you walk out on deck and see the sea stretching out seemingly forever, the sun just starting to rise.
There are two kinds of cruisers (and I suppose this is probably true of people in general): those who jump out of bed to see what the day holds and those who, especially on vacation, pull the blankets over their heads and scowl at the morning people.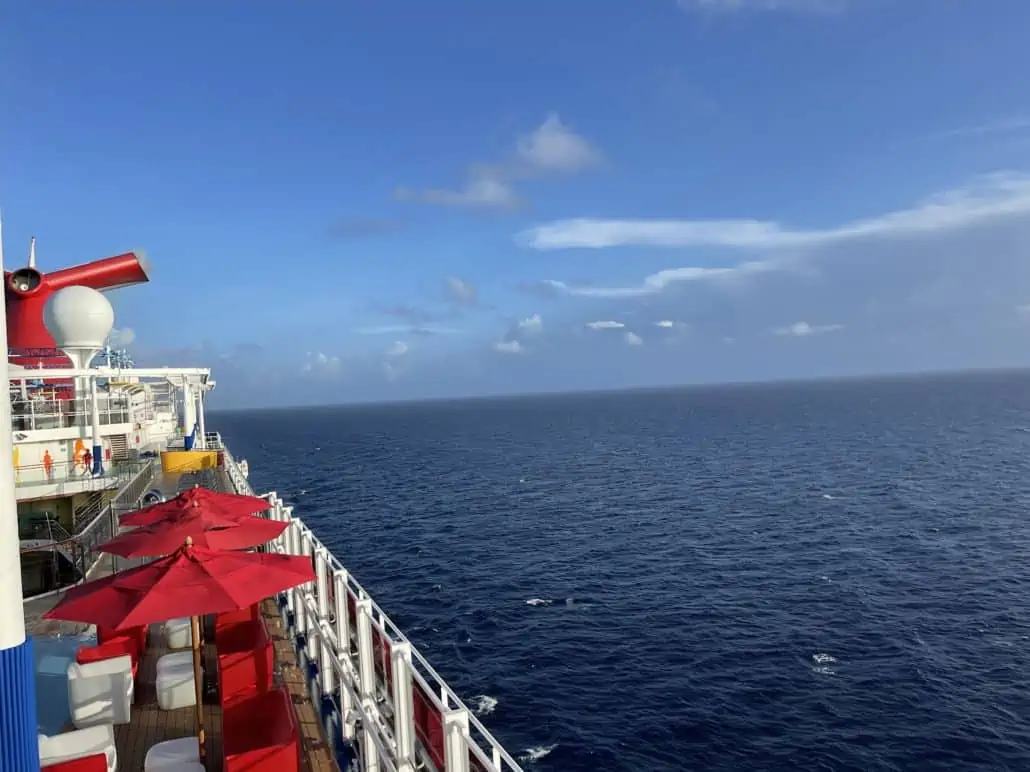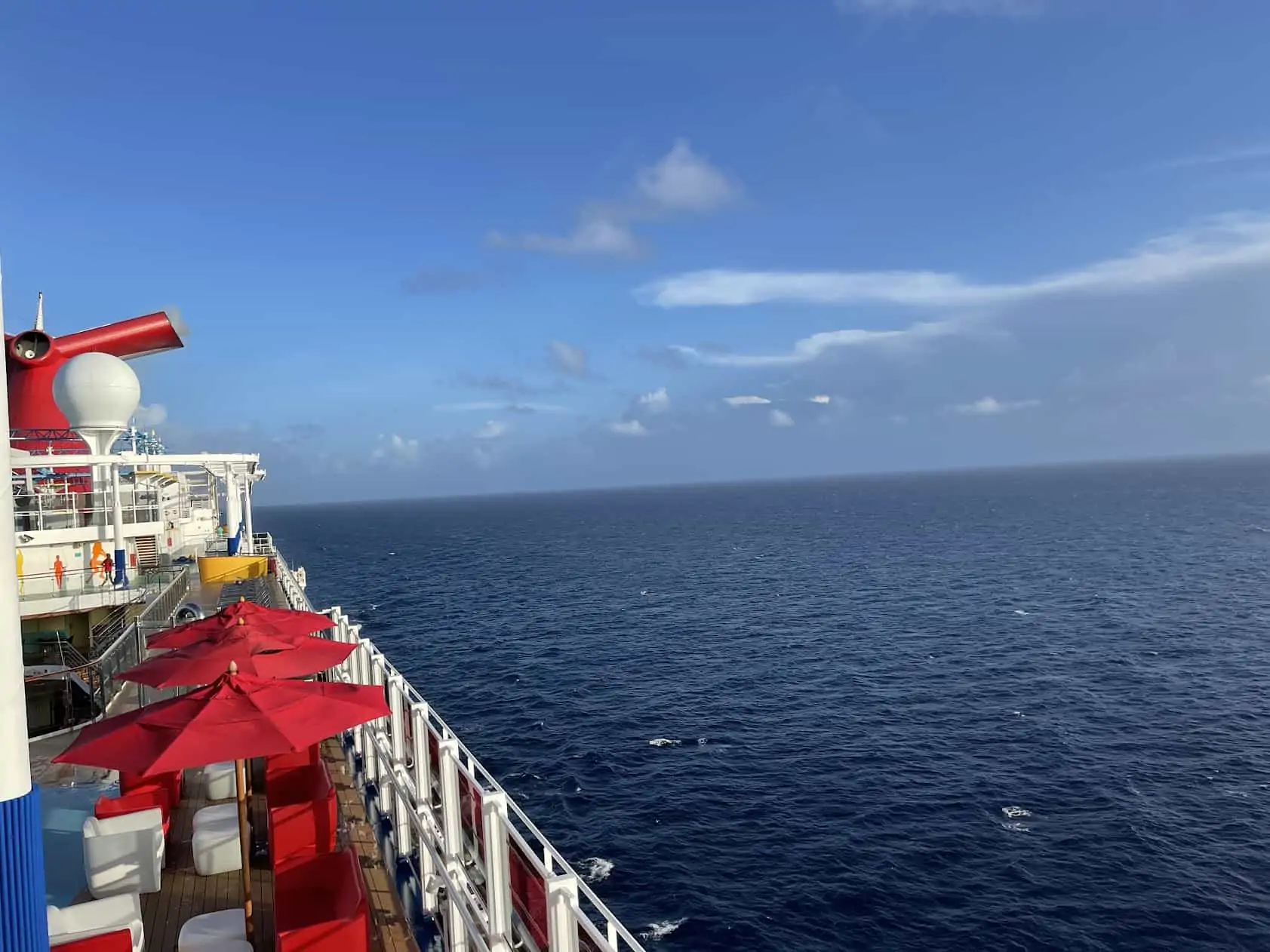 I'm definitely a morning person. Maybe it's because I'm not the most social guy in the world and mornings are a chance for me to hit areas that will be crowded later while having them mostly to myself.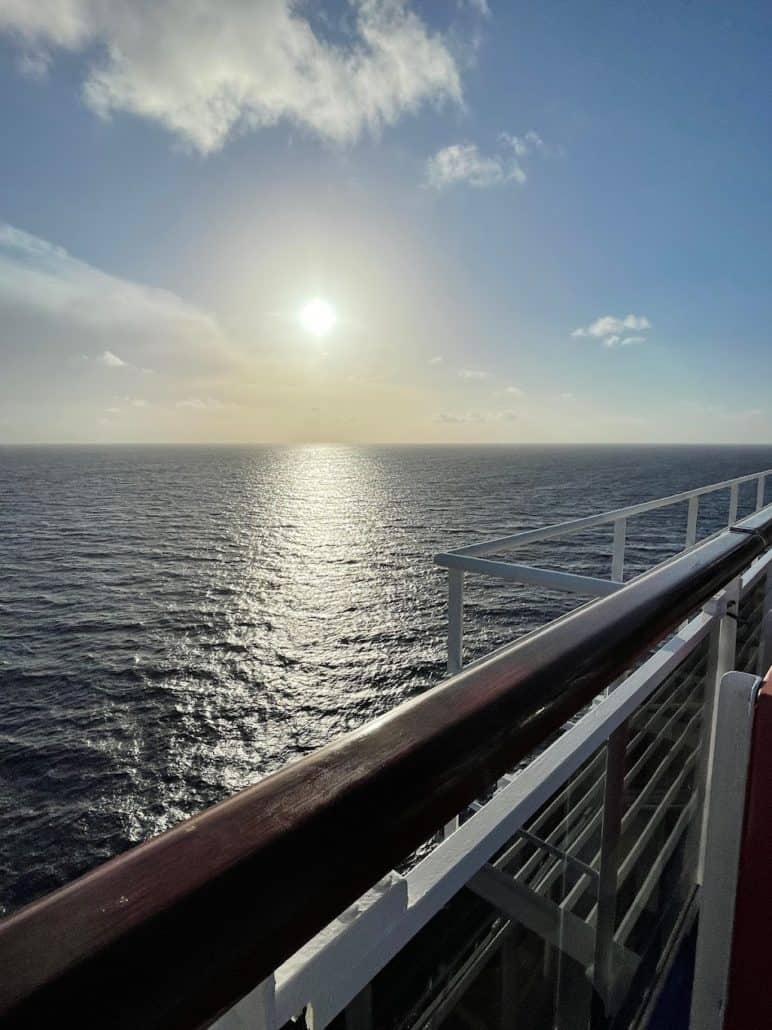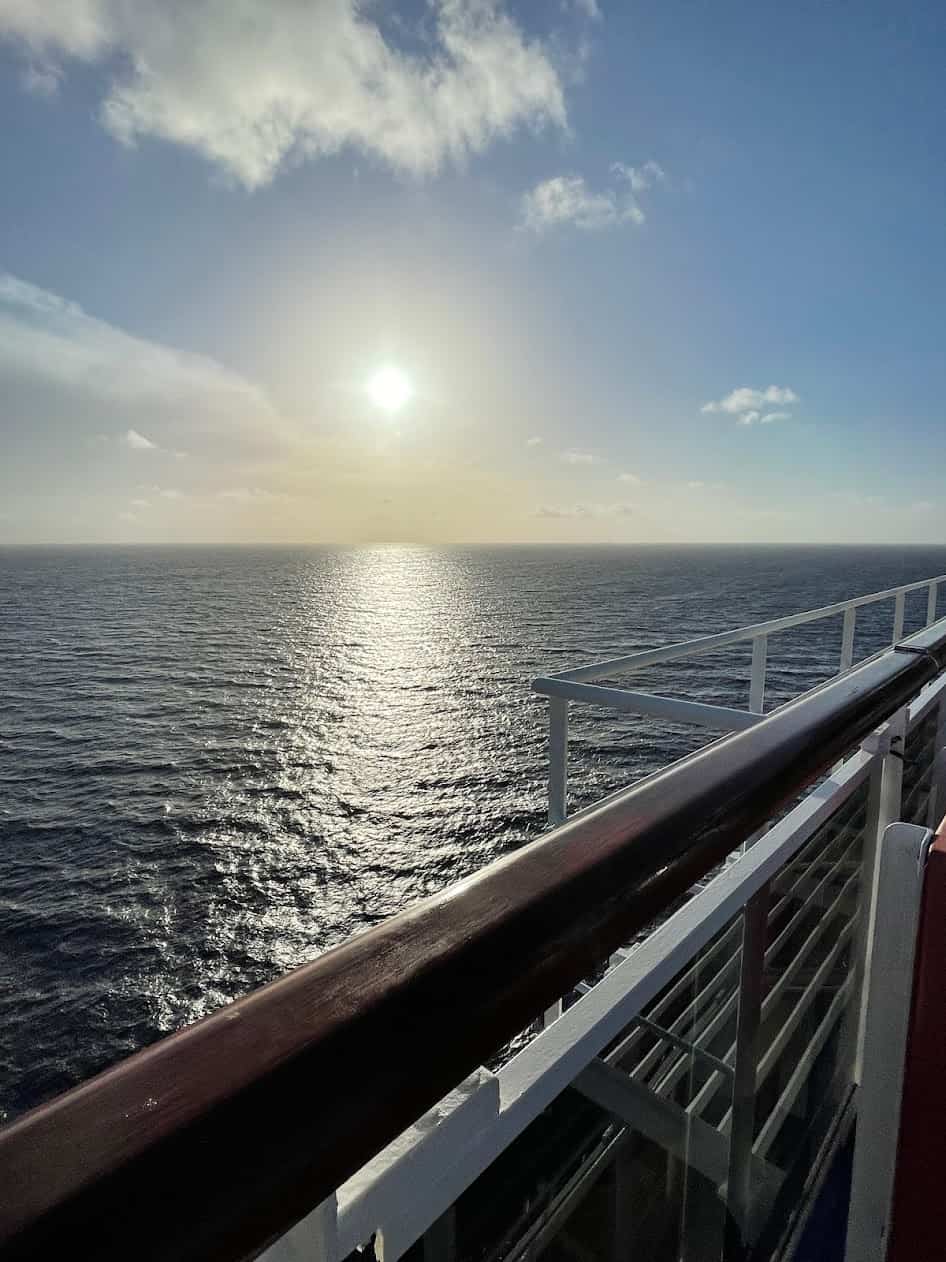 There's something very cool to me about being on the pool deck of a cruise ship — usually one of the most active areas — when it's deserted.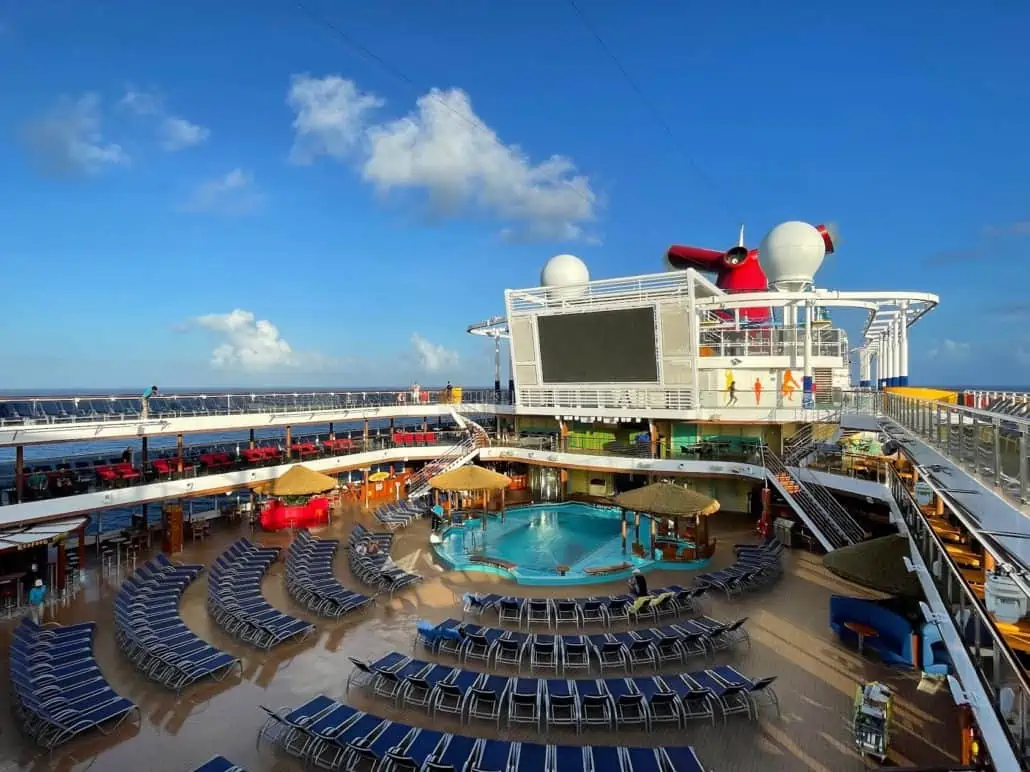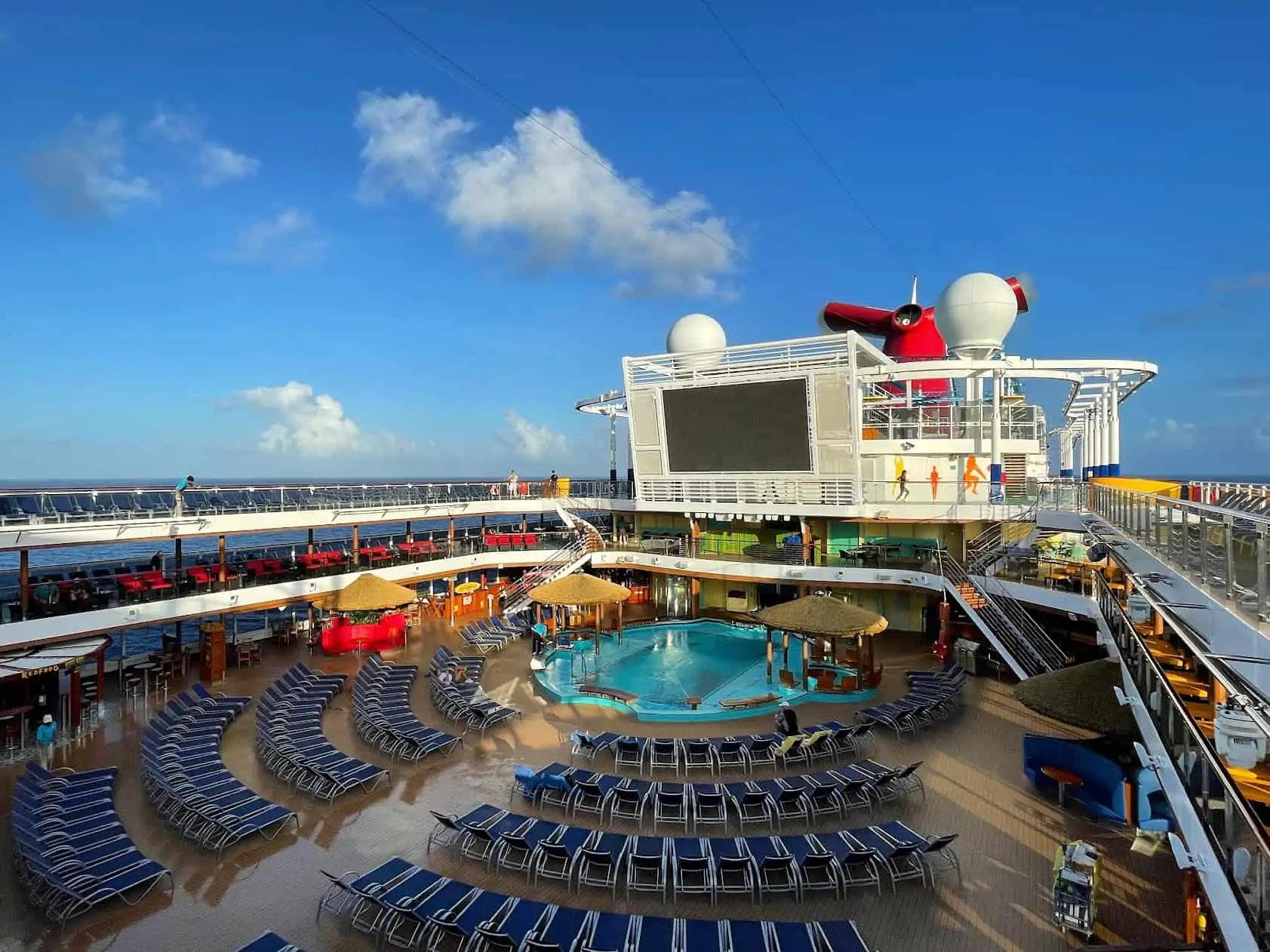 A few hours later, that same area starts to slowly fill up as the ship wakes up. By the time the loungers start filling up, I'm mostly done with the Lido Deck. I've never really been one to lay around (let alone get in) the pool. Waterslides? Maybe. But the pool? Rarely.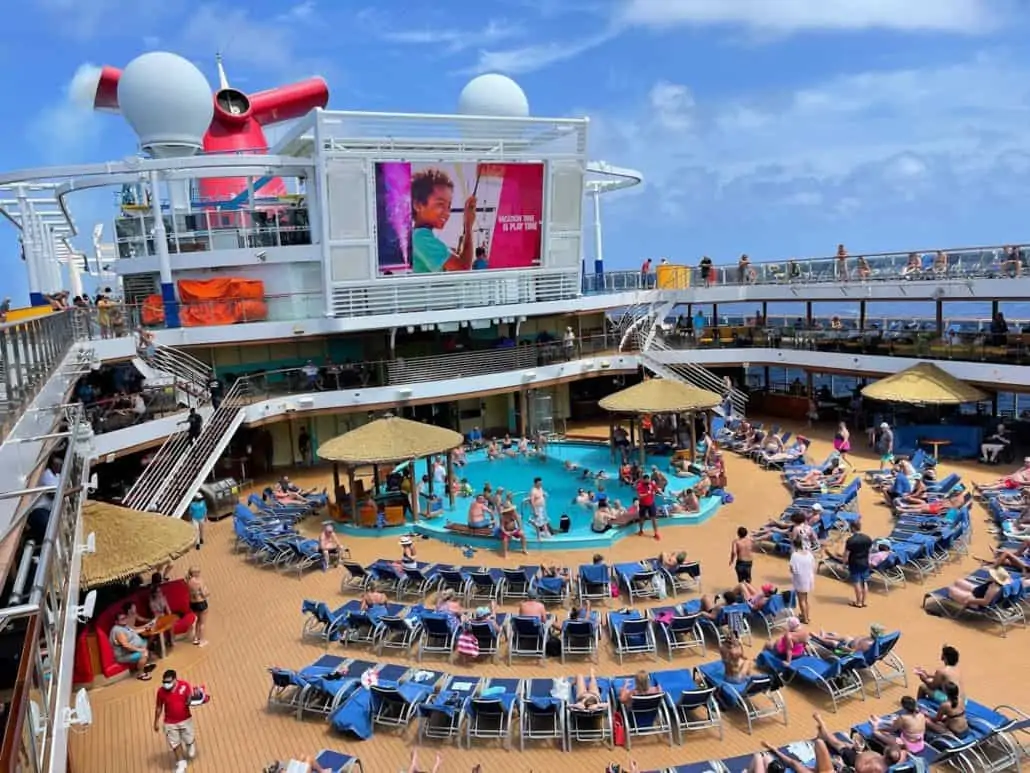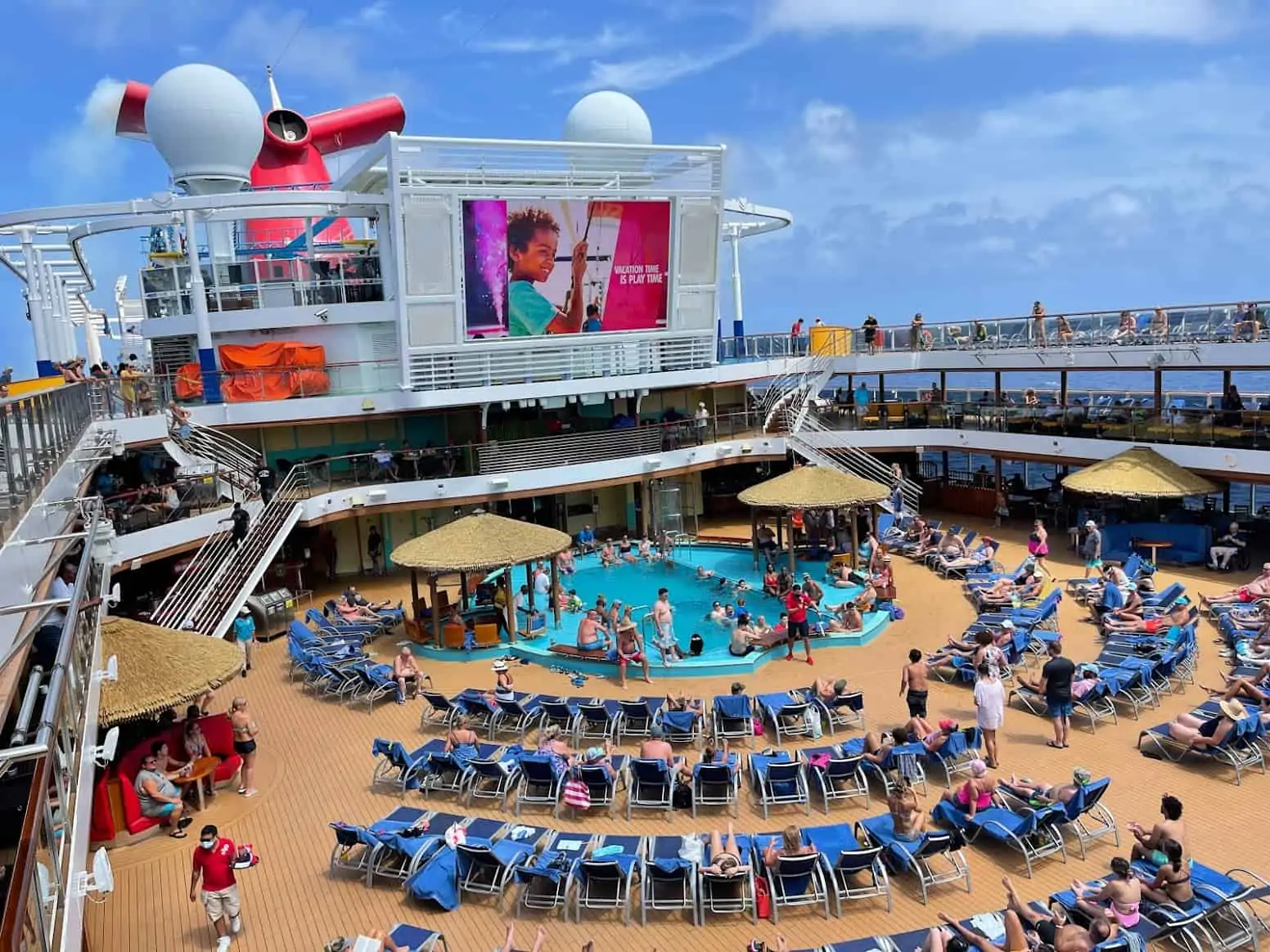 Ever just wander up and down the hallways on decks that are mostly staterooms, just to see the door decorations? I could be wrong, but I feel like more people decorate their doors on Carnival ships than other lines.
This morning, I noticed this… what appears to be a listing of all the past cruises done by the occupants of this stateroom. Talk about an impressive list!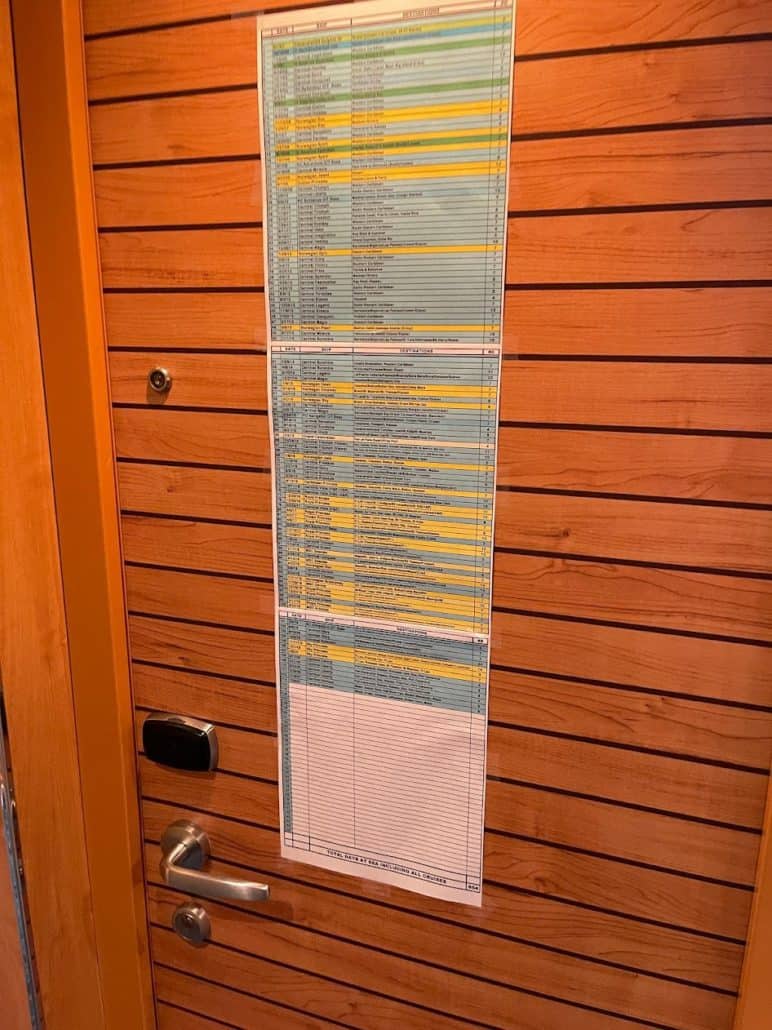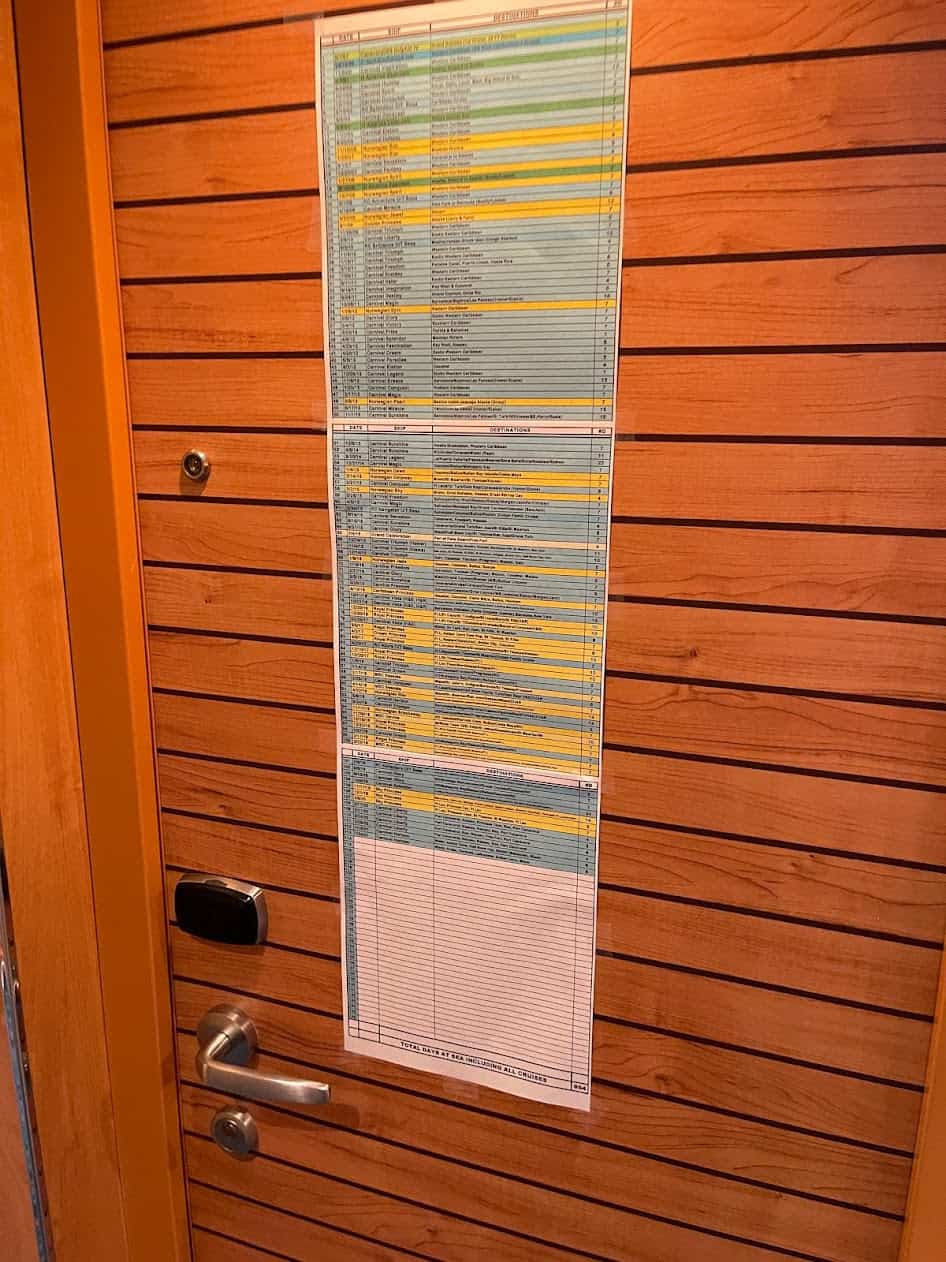 While I'm trying to make this particular trip report more about the pictures than text, I did want to talk a little bit about using the HUB app to make reservations and talk about how well it worked for me.
This being a sea day, you know I was definitely planning to hit brunch. So the way it works is that you call up the app on your phone and find the event you want to attend or restaurant where you want to eat. In this case, it was the sea day brunch. I put in a request for a table for two at 8:31 am and as you can see in the screenshot below, it immediately said that the wait would be under 10 minutes.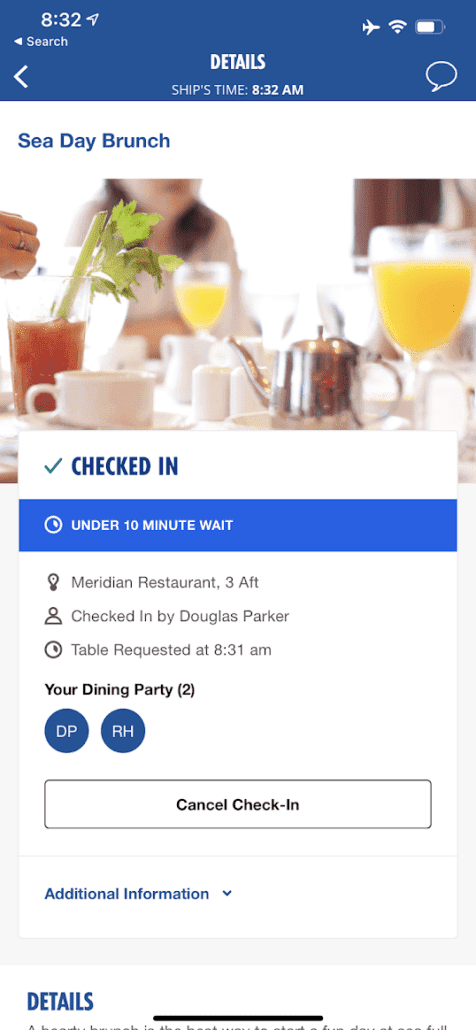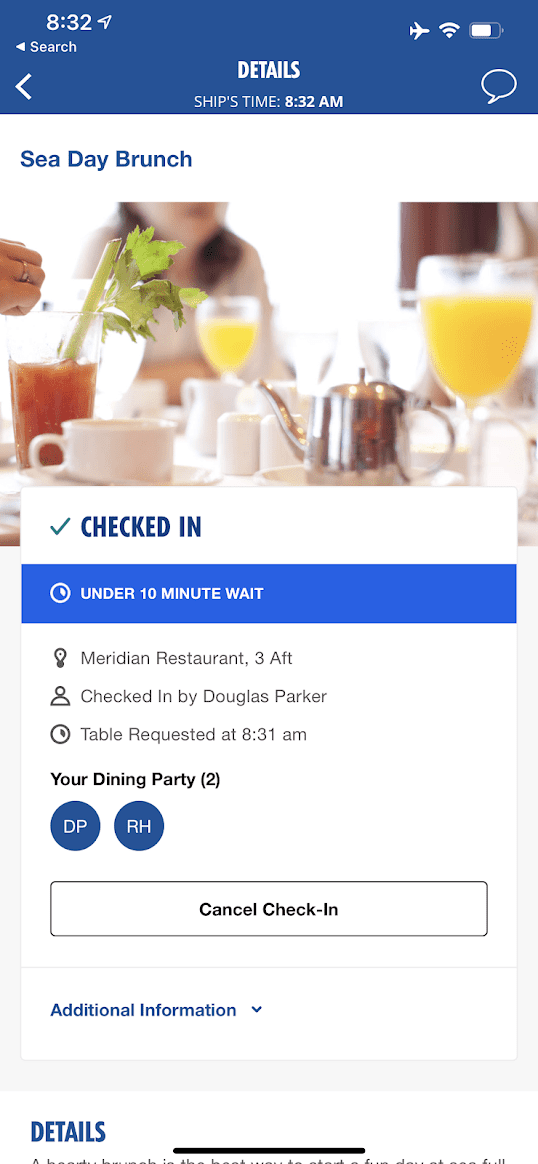 About two minutes later, the app alerted me that my table was ready. Not only that, but it showed me exactly where we'd be sitting and gave me the option to either let them know we were on our way or, in case we'd changed our mind, cancel.
Once you've been notified that your table is ready, they hold it for 10 minutes, giving you time to make your way to the restaurant.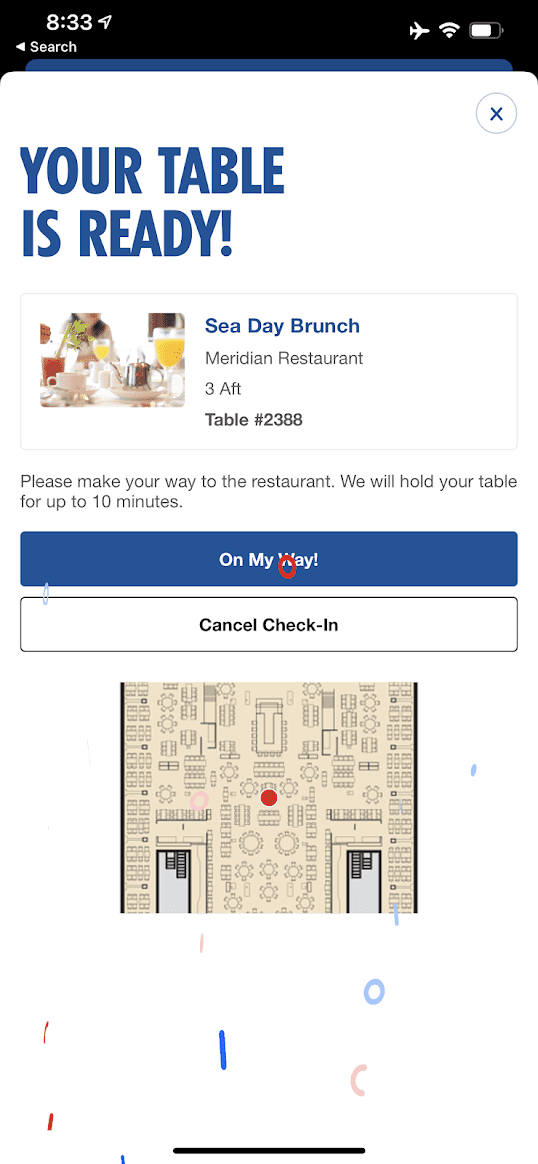 Before long we were seated, had ordered, and I was very happily chowing down. In fact, now that I think about it, sea days seem to involve a lot of eating where I'm concerned. Because a few hours after brunch (which, granted, we hit very early)…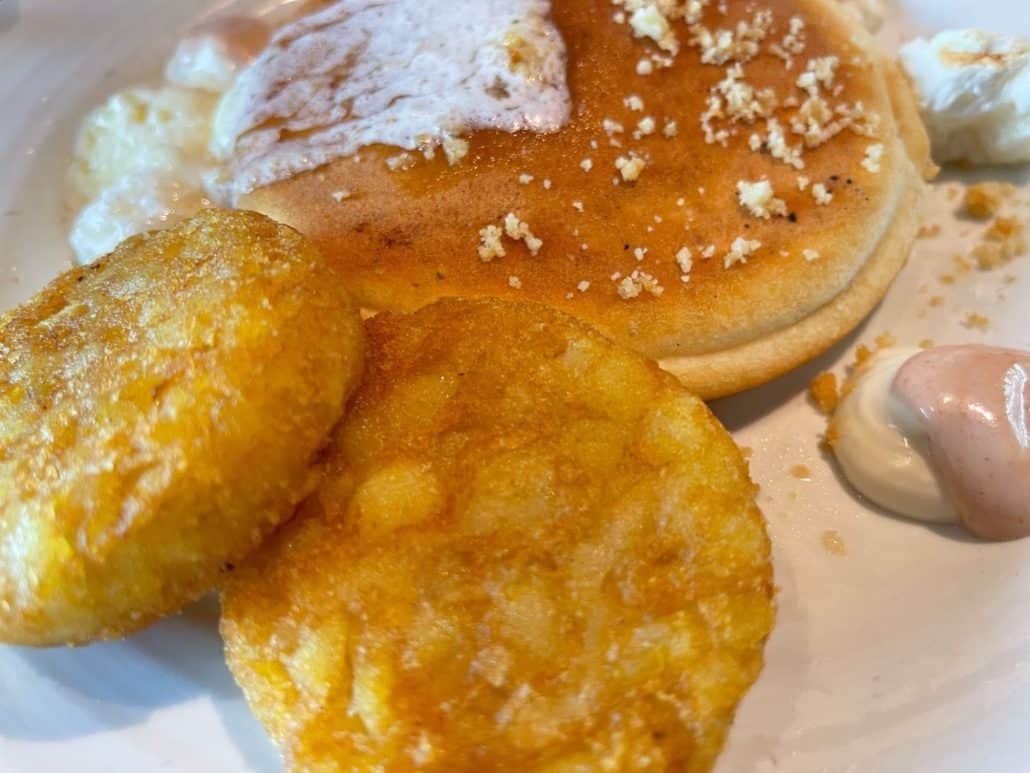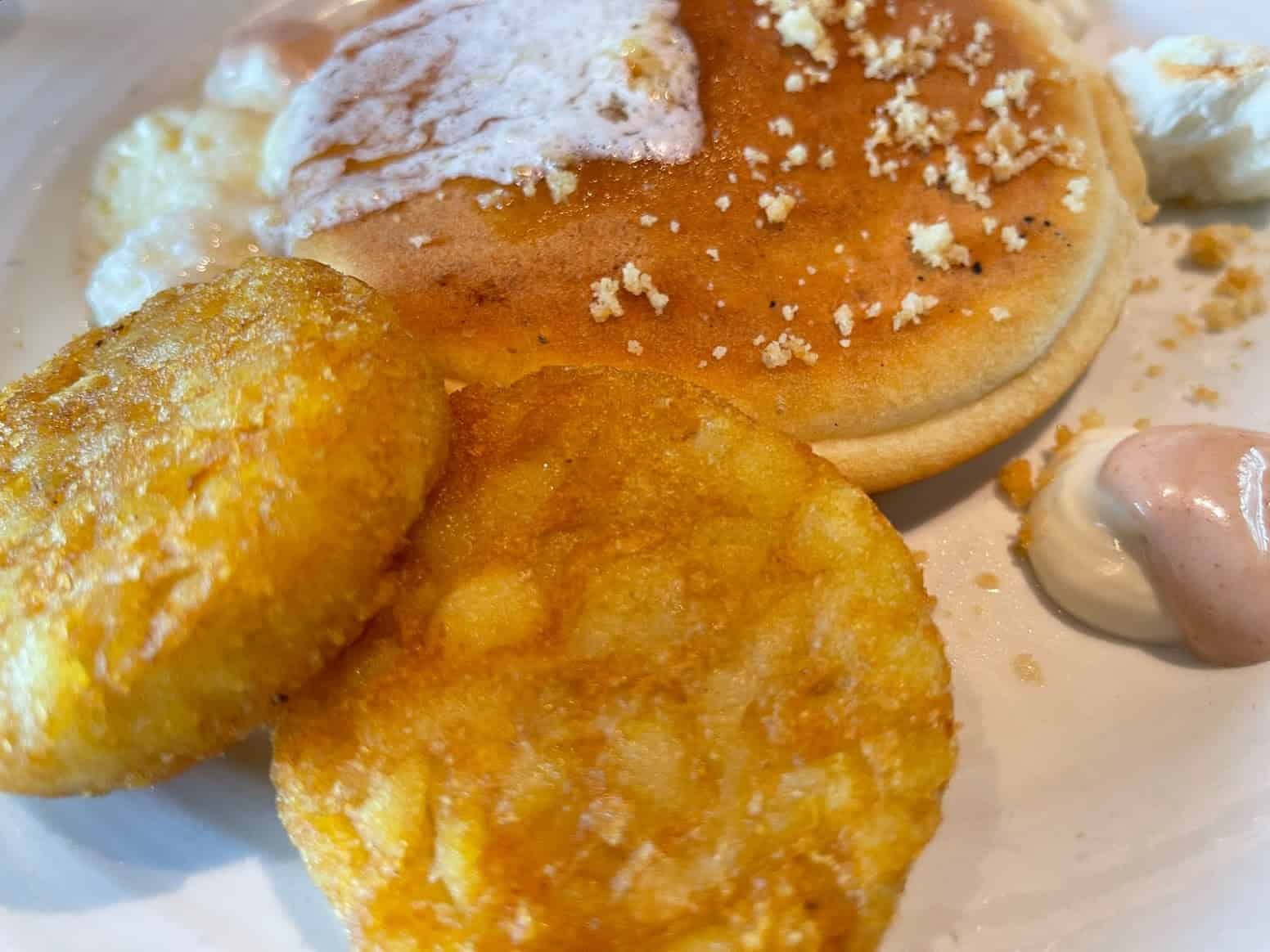 … we headed to Bonsai Teppanyaki for lunch. On many cruise ships, their version of the Teppanyaki restaurant is only open for dinner, so I love that on Horizon, it's also a lunch option.
If you've done one hibachi-style restaurant, you've pretty much done them all. You know exactly what you're going to get when you sit down at the table: dinner and a show. Or in this case, lunch and a show.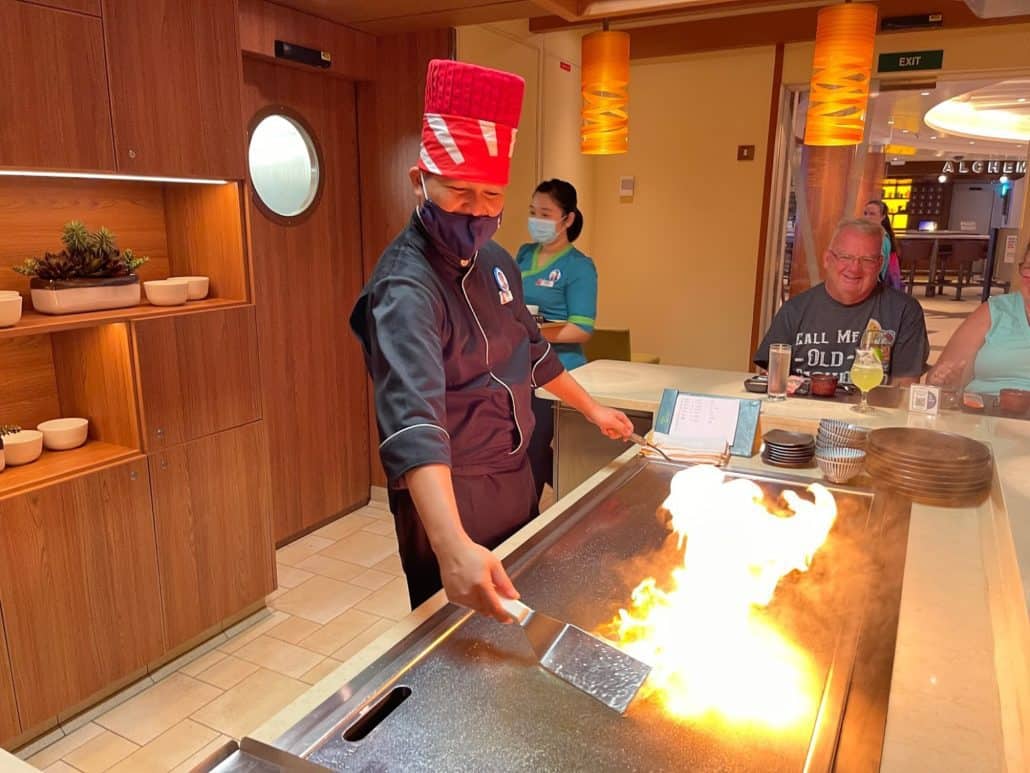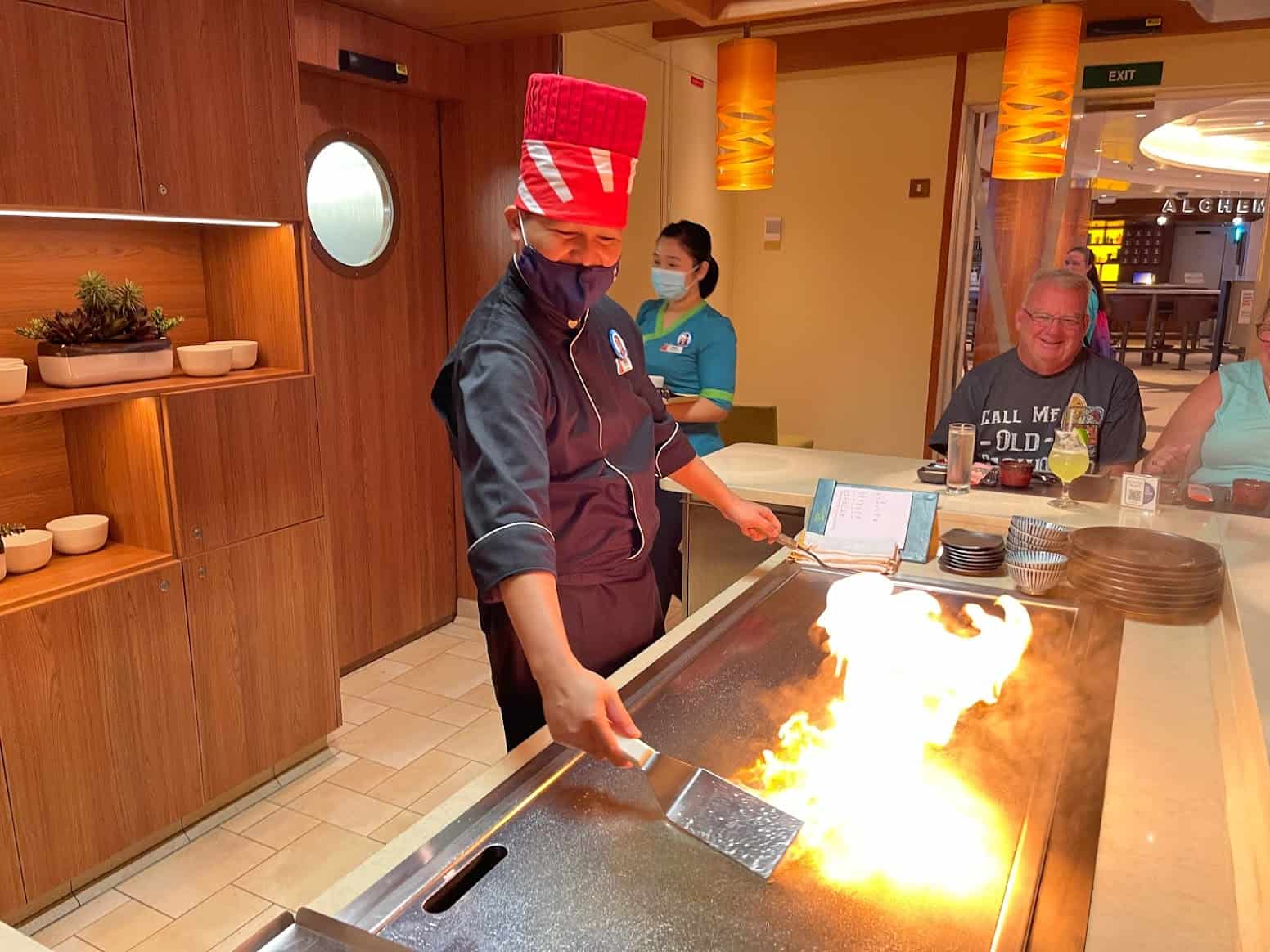 How much you enjoy this experience is going to depend on two things: How entertaining the man behind the grill is, and how into his schtick the people you're seated with are. We were lucky today in that both the chef and our fellow diners were in top form.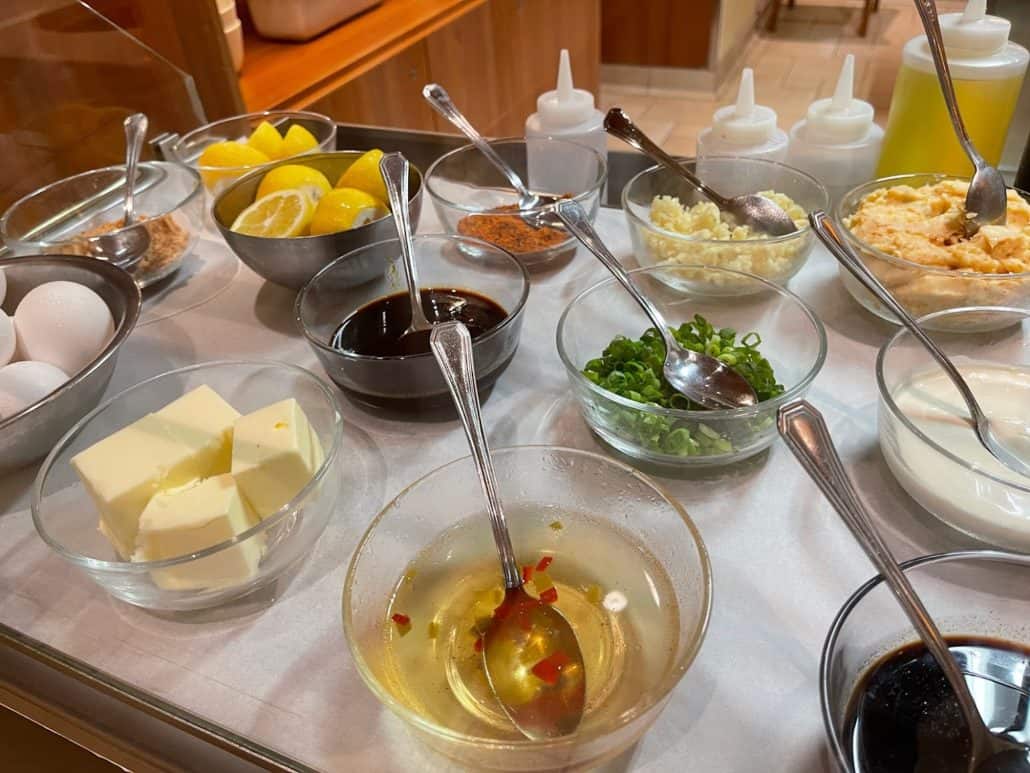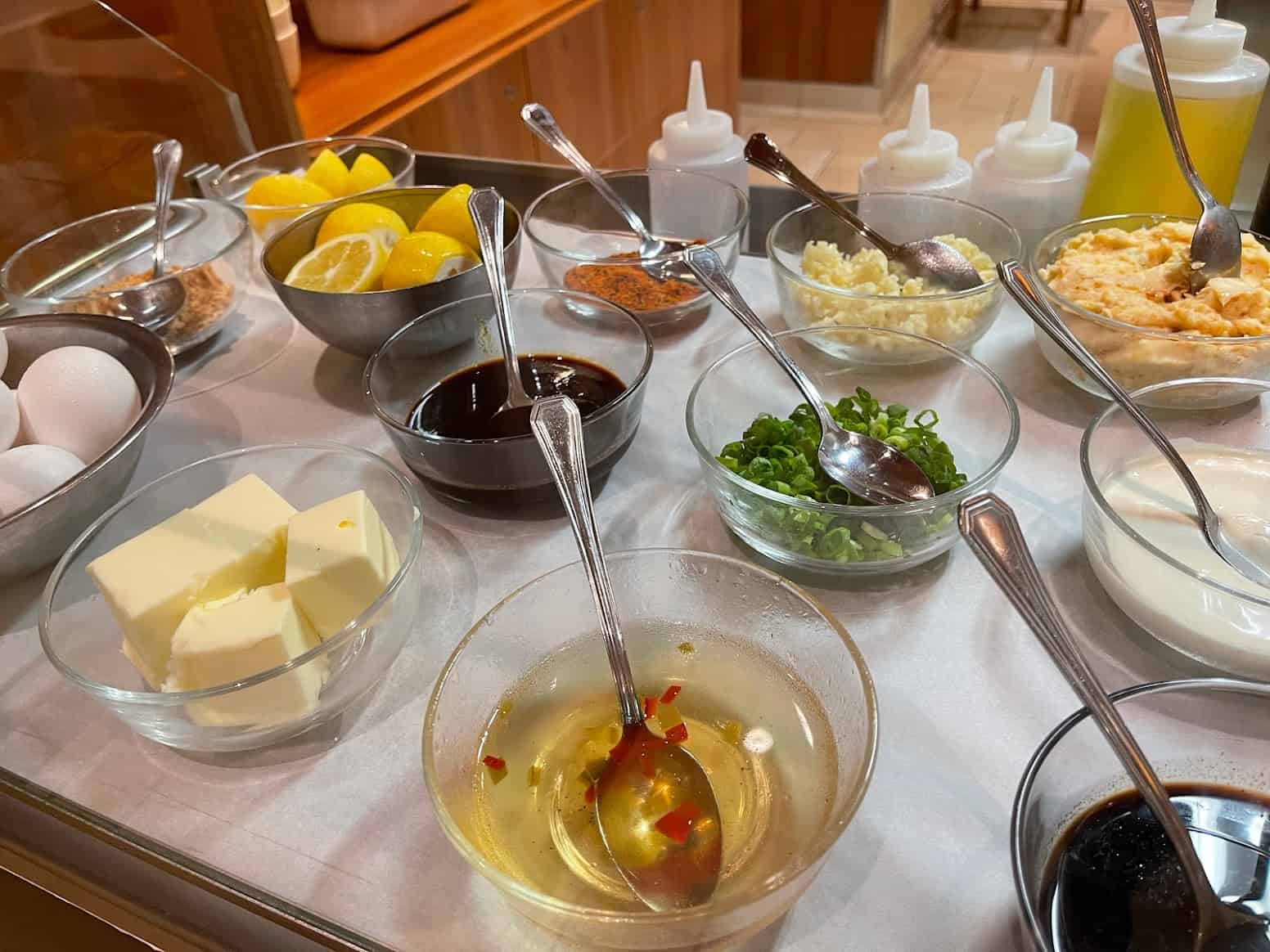 I'd love to be able to do what these guys do — it's like culinary magic. But I have a feeling that I'd get about two ingredients in and wind up slicing off a finger. "Nothing to see here, folks, it's all part of the show!"
READ MORE: Bimini Cruise Port: Everything You Need To Know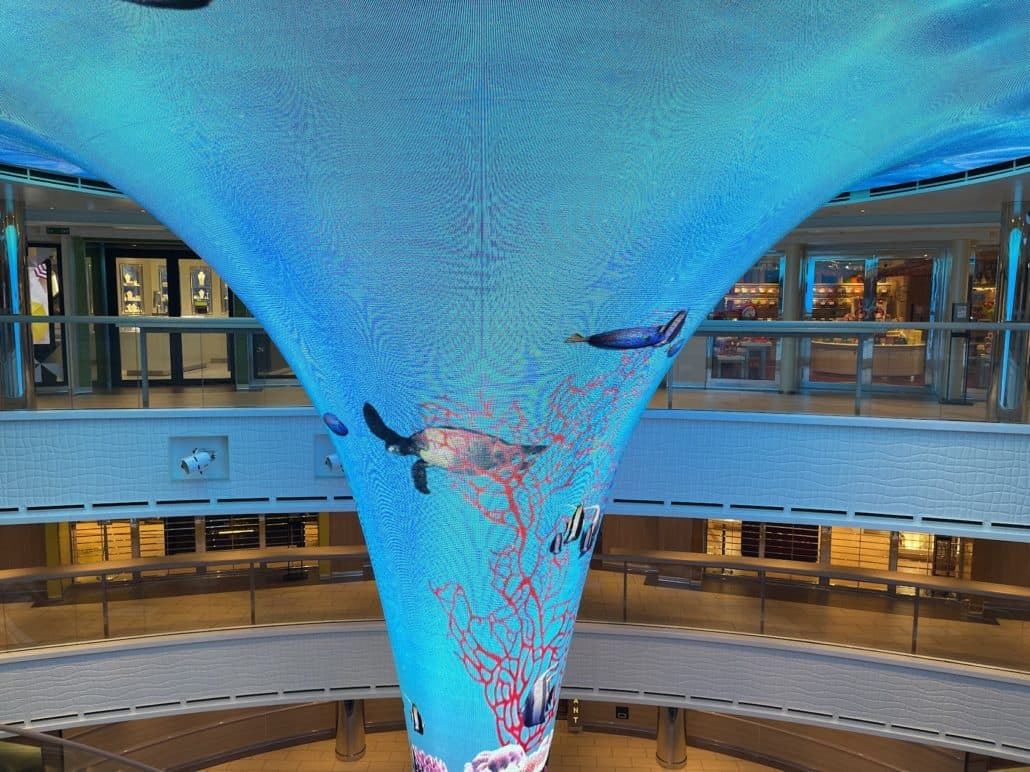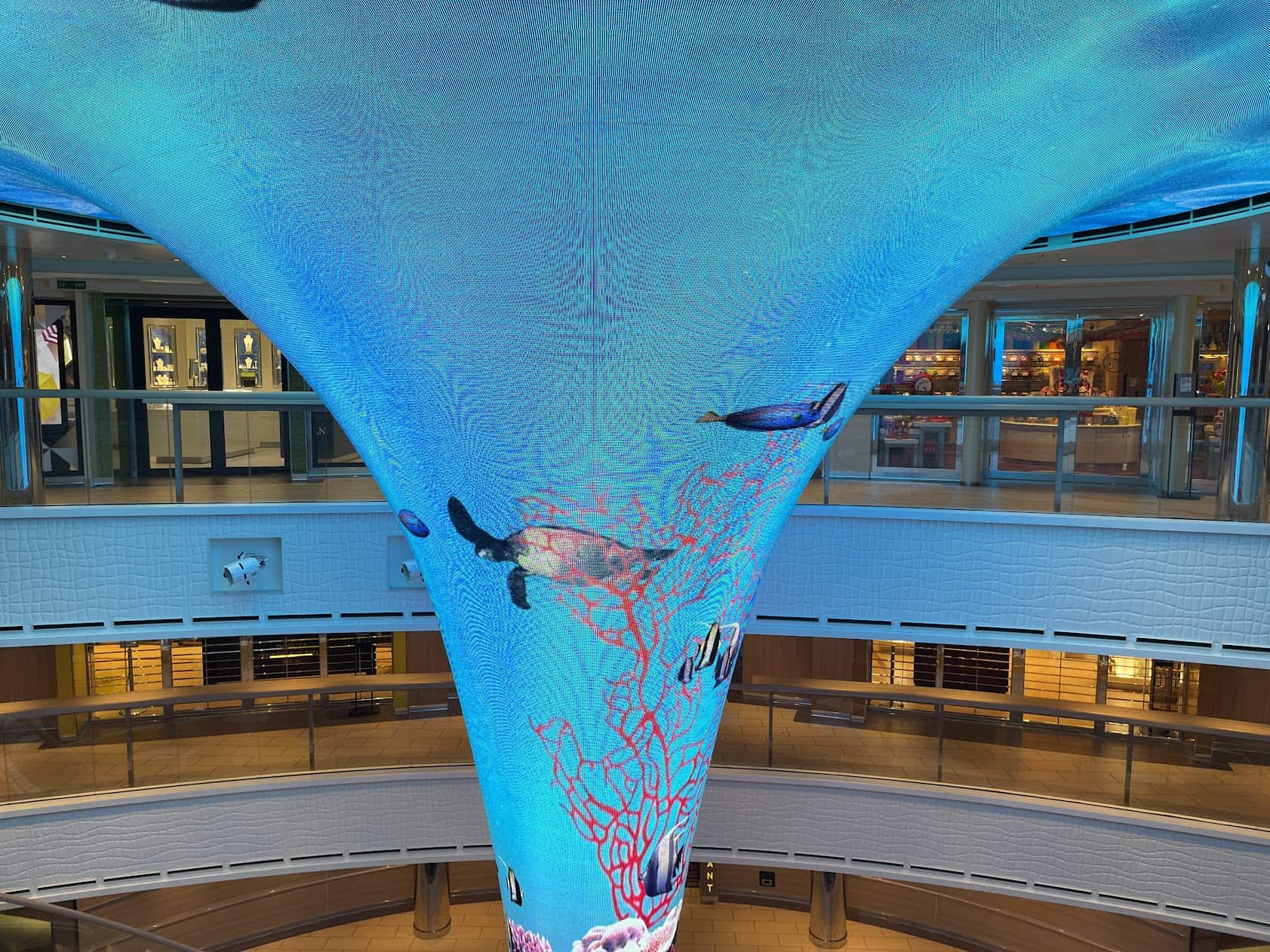 As sometimes happens, the middle part of the sea day is something of a blur. Ever have that happen? At the end of the day you look back through your pictures and think, "Oh, right, we stopped for a drink in the atrium!" (Anybody else love the DreamScape funnels and find themselves sort of losing time while looking at them?)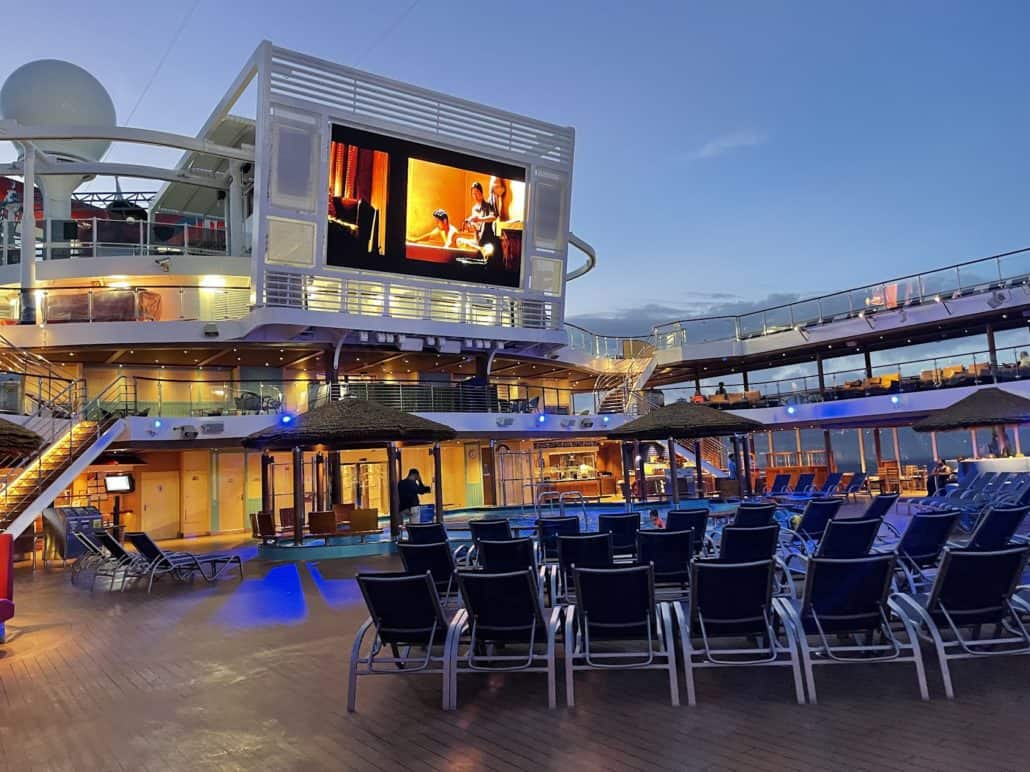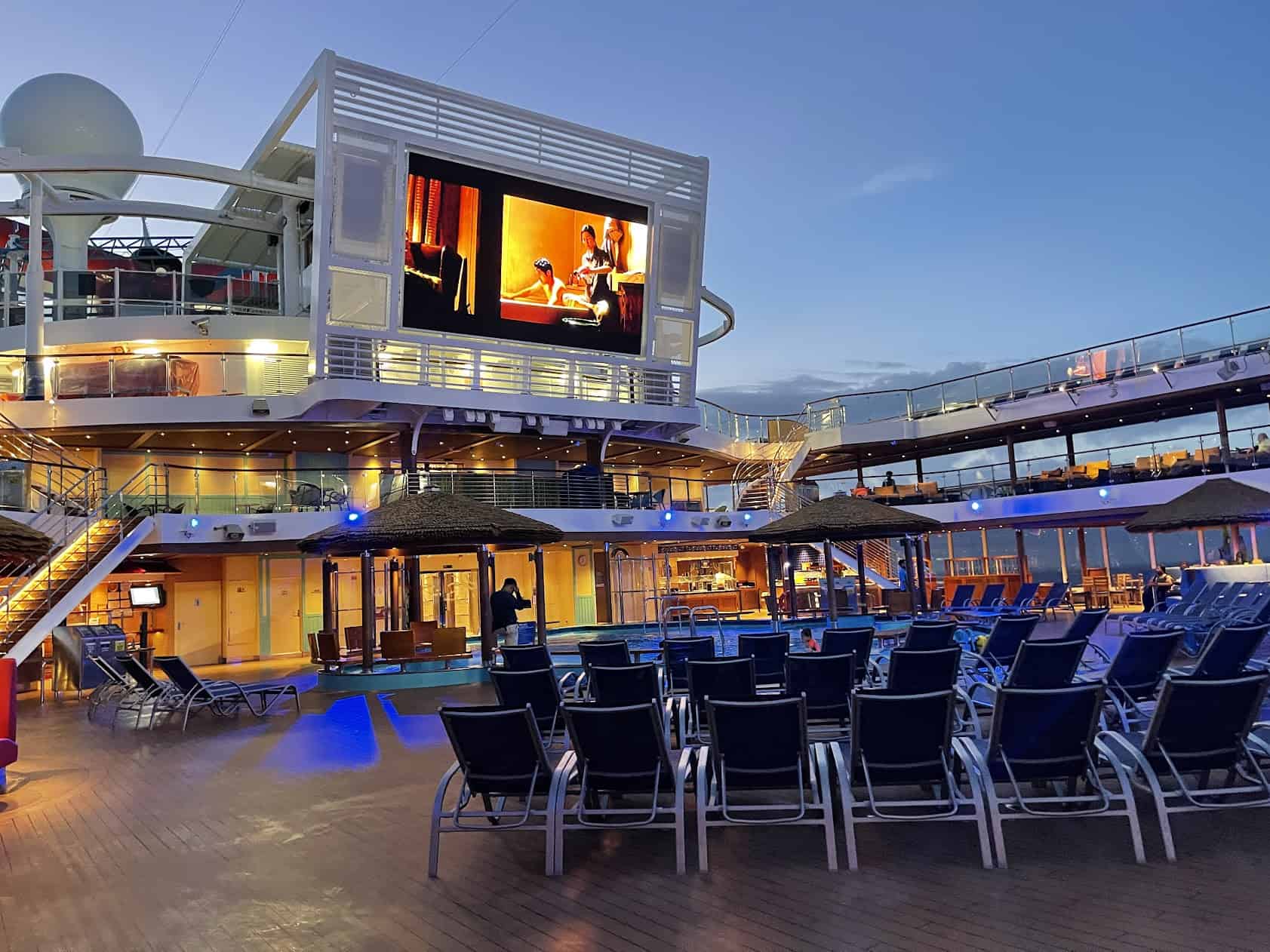 Eventually, as the evening set in, people began heading to the Lido Deck for the Dive-In movie. Just like I don't really go to many shows because I wind up getting fidgety, the same rule applies here. They could be showing my all-time favorite movie, and 15 minutes in my toes would start tapping and I'd start looking for an escape route.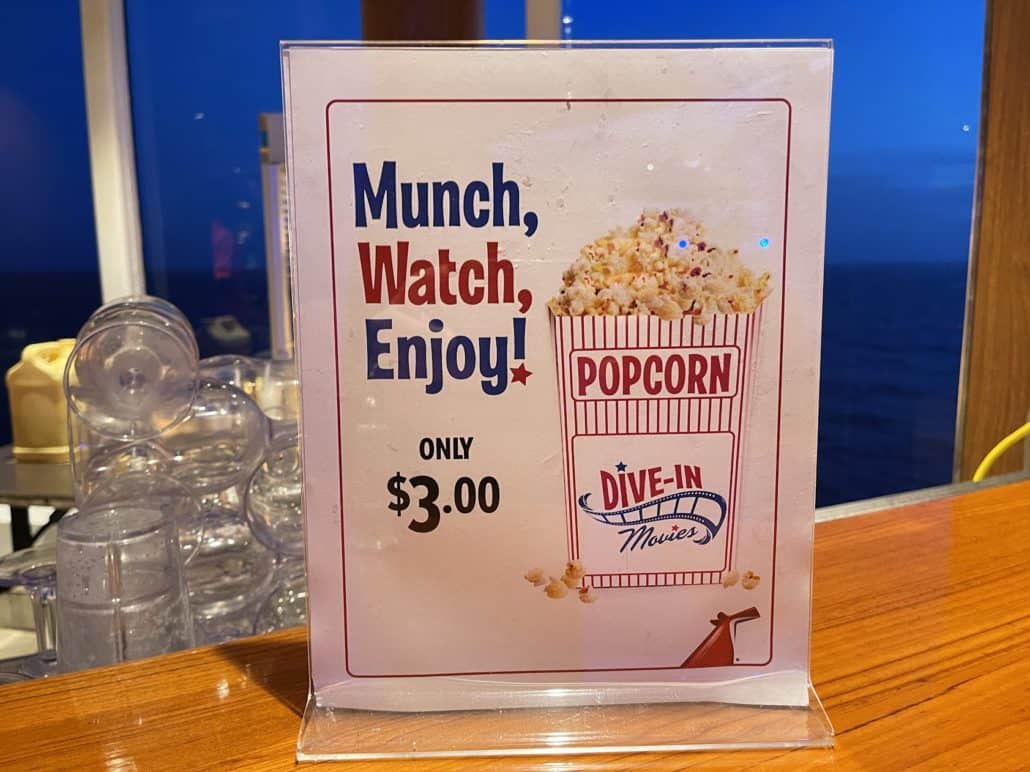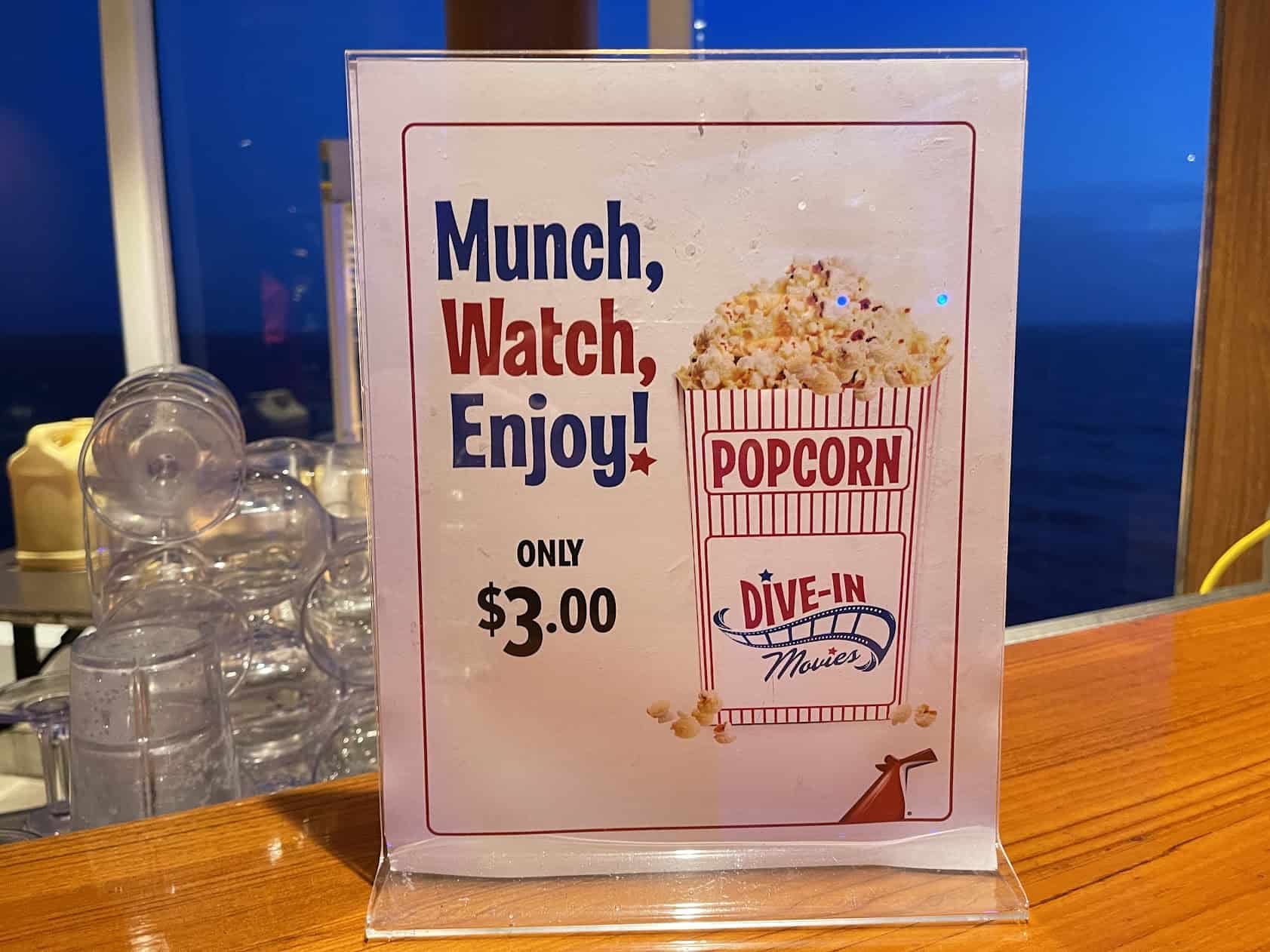 Yes, they had the much-discussed $3 popcorn for sale. And yes, you could hear people grumbling about it. My favorite reaction, though, came when a guy complained about them wanting to charge for popcorn and his wife snapped, "You don't even like popcorn, Marcus! You're just complaining to hear yourself complain!" (The name has been changed to protect the guilty.)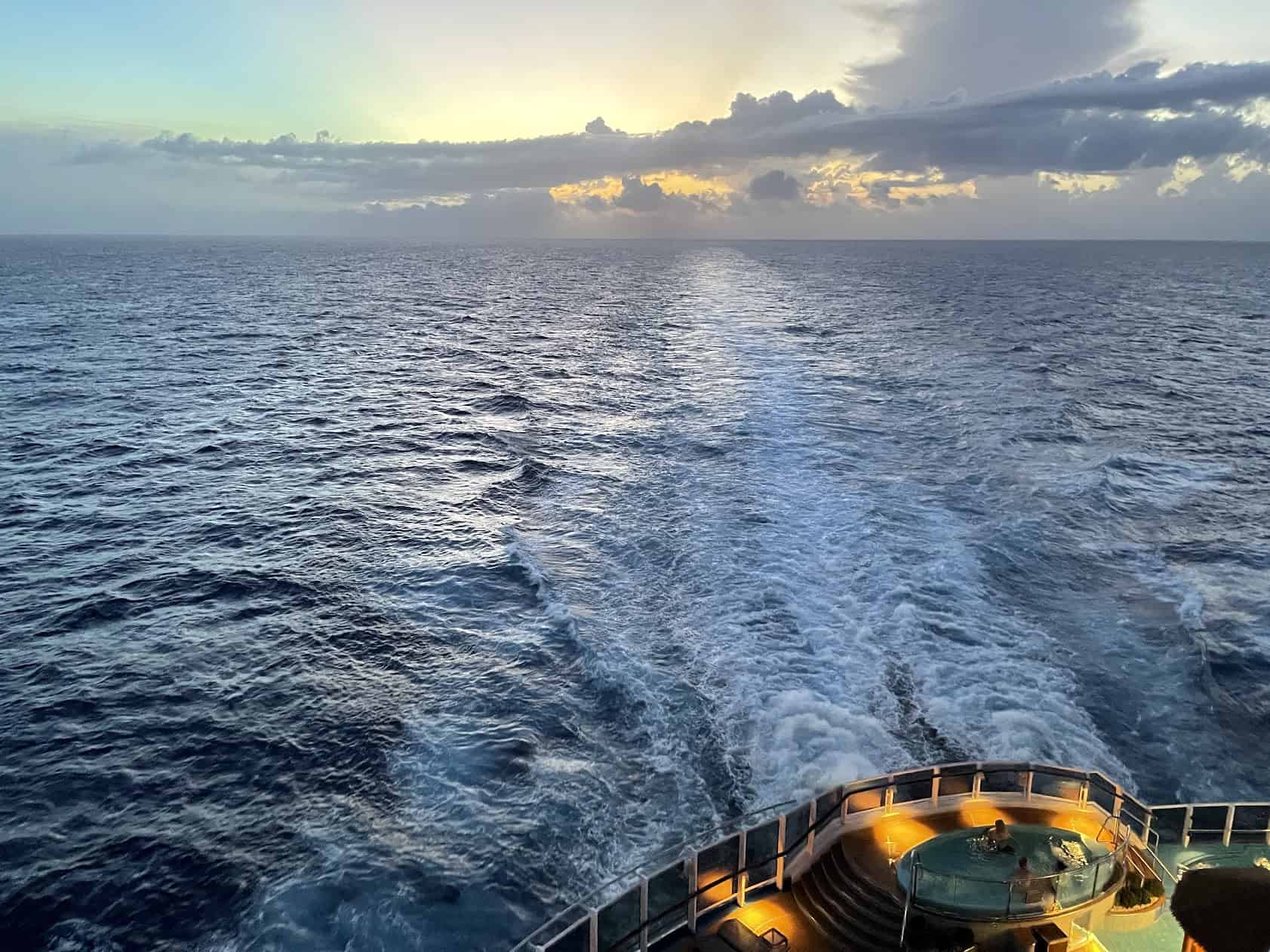 Walking away from the Lido Deck and the about-to-start movie, I went to see the show I really prefer: the sun setting over the ocean with the sound of the wake washing over my ears.
Whenever people ask me what I love about cruising, I want to just have them experience this moment, this feeling, because you can't really explain it. It's like they say, "Either you get it, or you don't." Fellow cruisers get it. I suspect that right now, you're picturing it… because you get it.
Of course, there was still one more meal to be had, this time in the main dining room. Surf and turf followed by pretty much everyone's favorite dessert…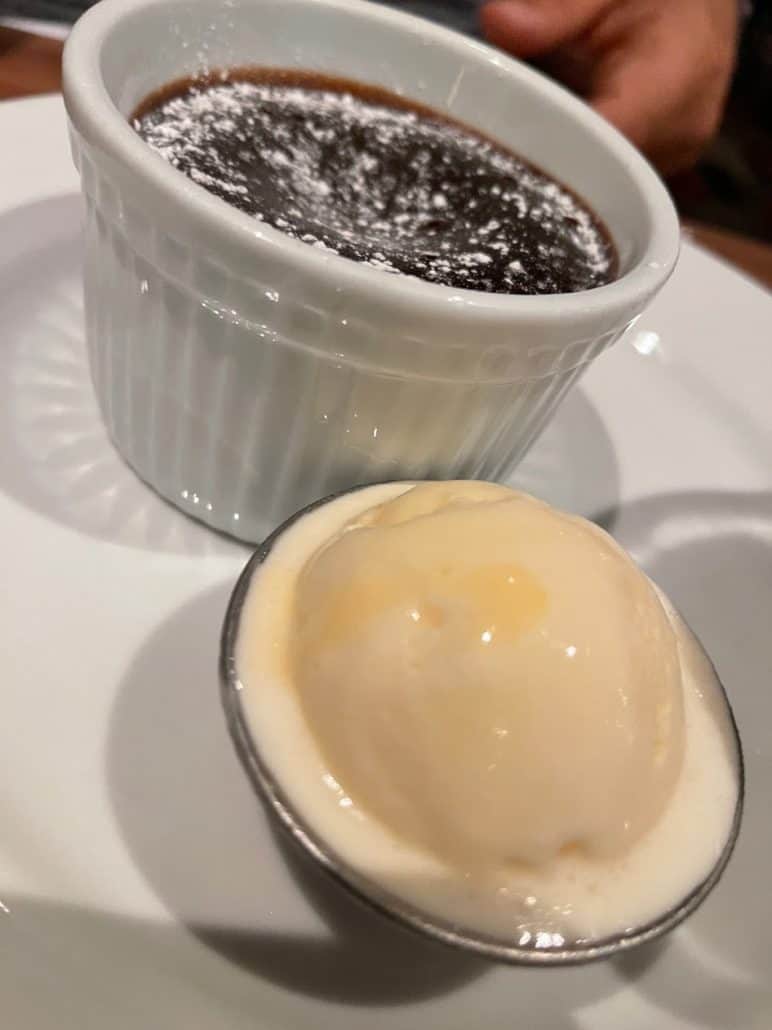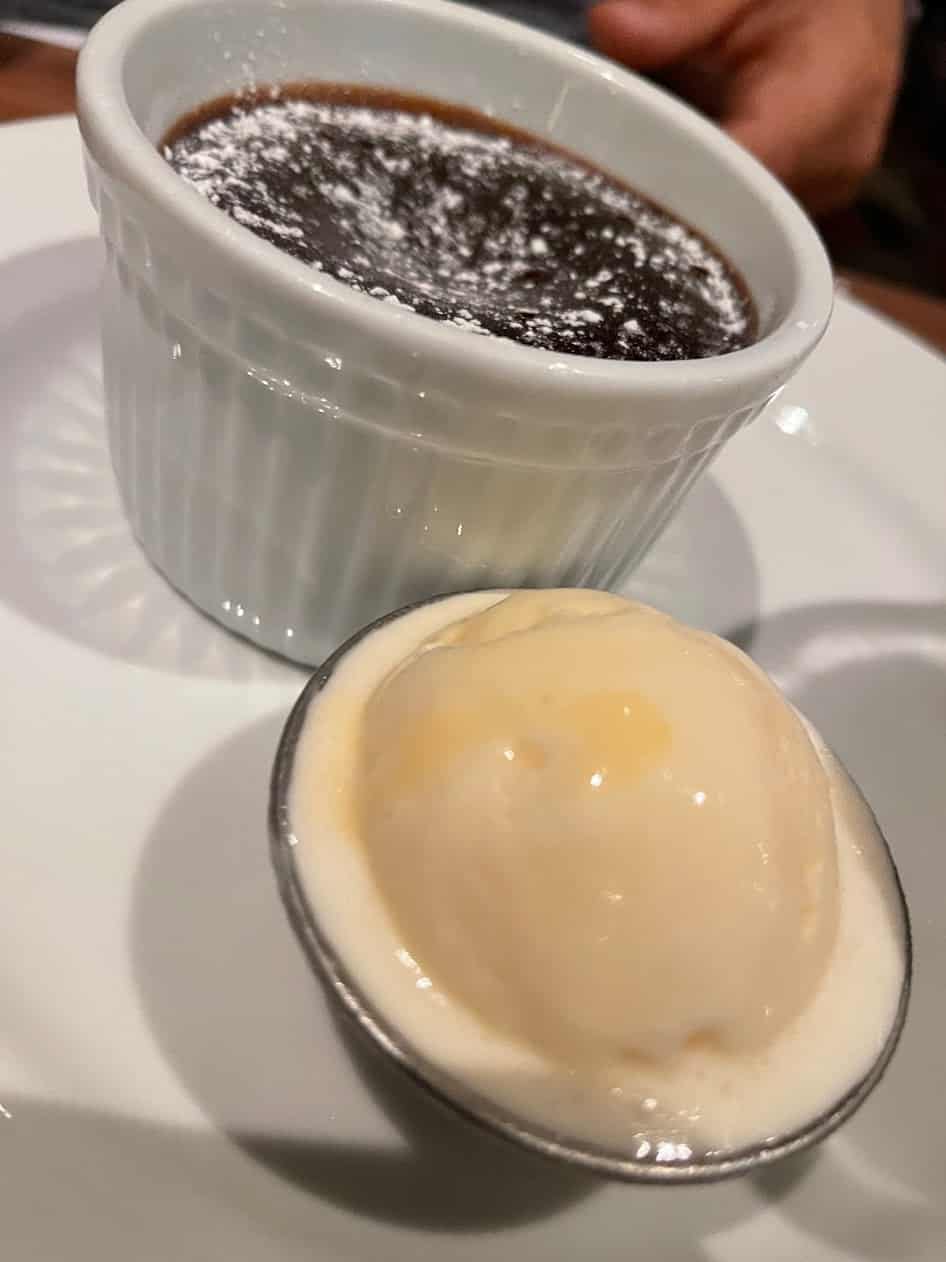 After that, it was back to the stateroom where I found this festive fella waiting for me…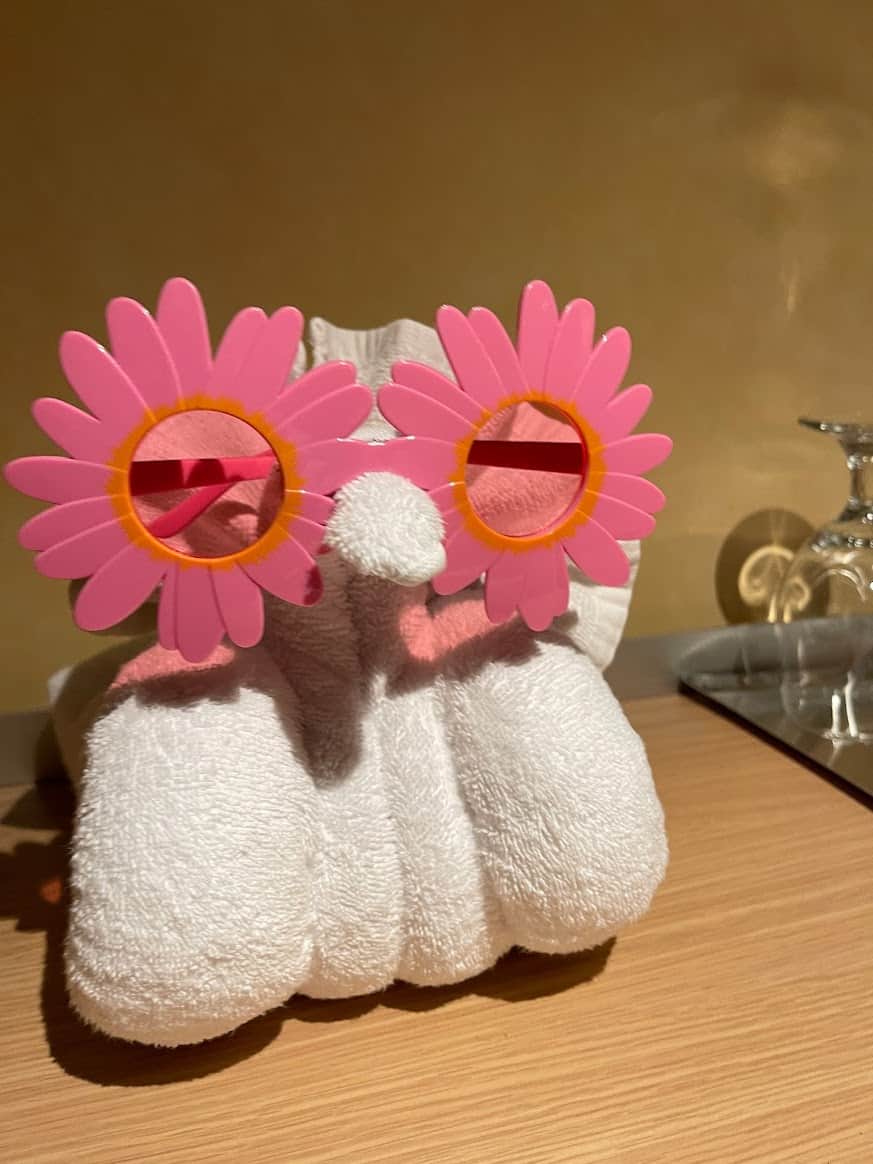 Tomorrow we arrive in Amber Cove where I rented one of those oceanside cabanas. I'm excited to see what that experience is like.
READ NEXT: Carnival Horizon, A Journey In Photos: Day 1