Carnival's newest and largest ship Mardi Gras has docked at the Grand Turk Cruise Center for the first time, after originally having been scheduled to dock there in early December.
The ship docked at the Turks and Caicos island around 7 am Thursday morning, and will stay until 4 pm.
On Monday, Carnival Cruise Line's brand ambassador John Heald said on his Facebook page, "It's brilliant news that finally we can take our flagship Mardi Gras to Grand Turk this Thursday and on voyages beyond."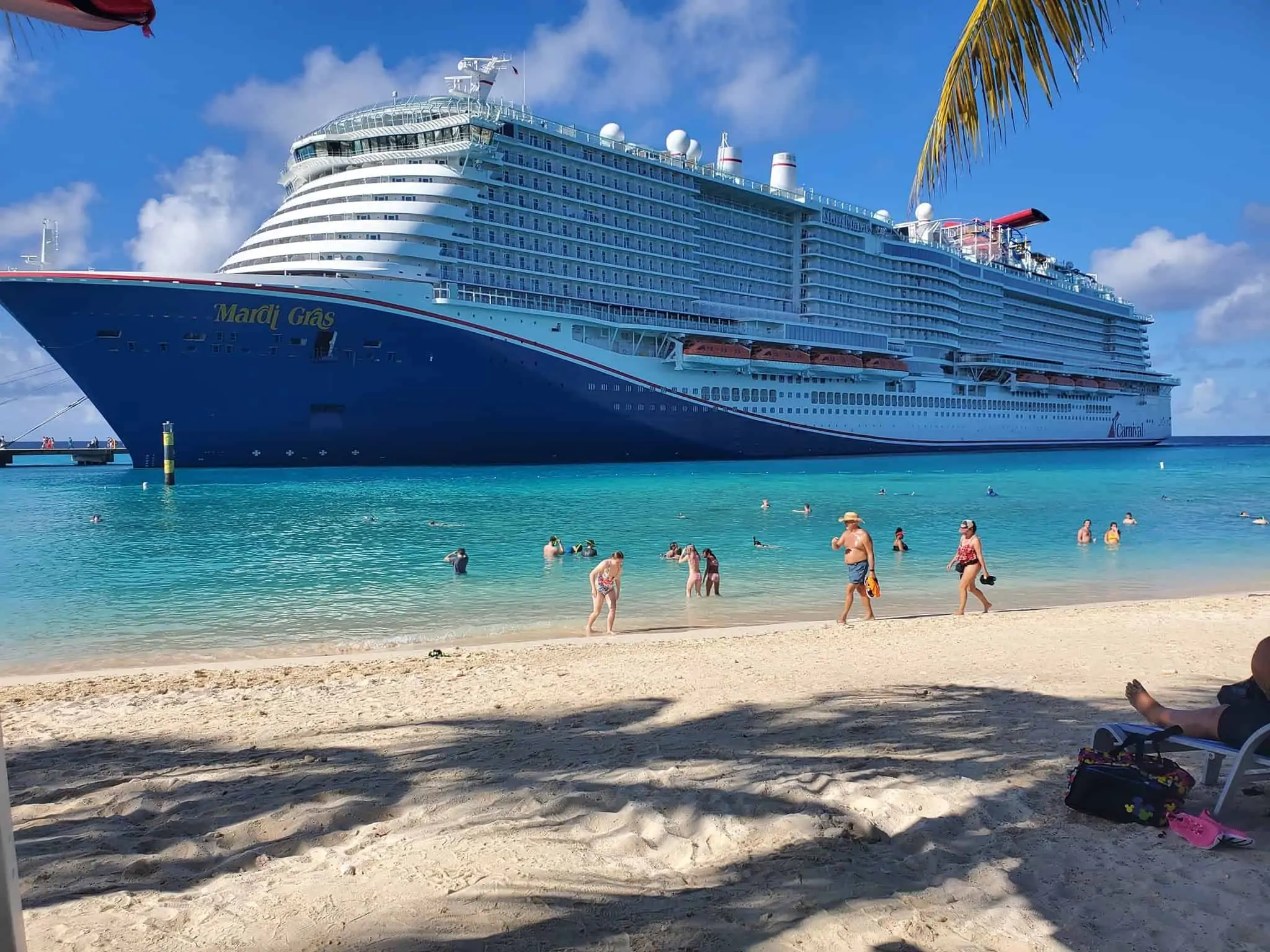 Mardi Gras is currently on a six-night eastern Caribbean voyage that departed Port Canaveral, Florida on January 2. Grand Turk is the ship's last call before it arrives back in Port Canaveral on Saturday.
The itinerary also included stops at Nassau, Bahamas, and Amber Cove in the Dominican Republic.
MORE: 120-Day World Cruise Hits Major Last-Minute Snag
Last month, Mardi Gras was scheduled to be the first cruise ship to visit Grand Turk after 21 months.
However, that December 7 call was canceled, along with another on Mardi Gras and a third on Carnival Magic. Magic docked at the port last week.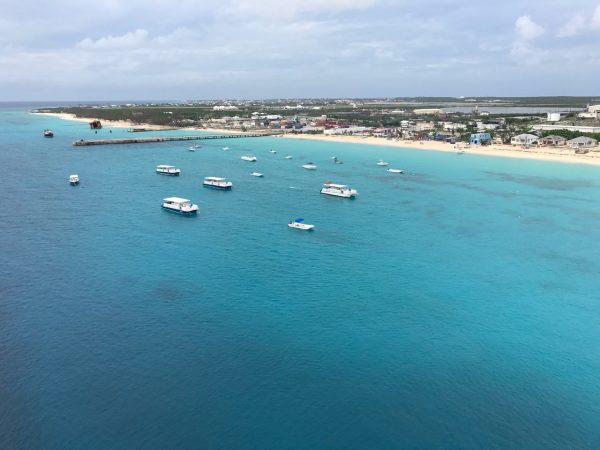 At the time, Heald provided this explanation for why the stops had been canceled: "The port has been closed for two years. There are many checks that need to be done including dredging, making sure that the infrastructure is as you would expect and that the beaches etc are ready for thousands of people to have fun. And we also have to listen and adhere to the Covid policies of all the places we sail to and that in itself is an important undertaking."
Ultimately, Carnival Freedom became the first ship Carnival Cruise Line ship to return to the island, docking there on December 15 during a six-night voyage out of Miami.
How is Grand Turk holding up? A guest on Mardi Gras told Cruise Radio, "It's just how we left it in December 2019. The only difference is there are a lot fewer chairs on the beach. And yes, Jack's Shack is open!"
Last year it was announced that Grand Turk would invest $25 million in renovations for the cruise port, including expanding the pier to accommodate larger vessels.
Feature photo courtesy of Kelly Molnar Holguin/Facebook
READ NEXT: Carnival and Norwegian Sign Agreements to Restart Hawaii Cruises