It's the big day for Carnival Panorama as the brand new ship is welcomed into the Carnival Cruise Line fleet. By day's end, ribbons will have been cut, bottles of champagne will have been smashed and the ship will officially have been named. Here's a quick look at what to expect today, and be sure to check back for a full behind-the-scenes report, complete with pictures of all the fun!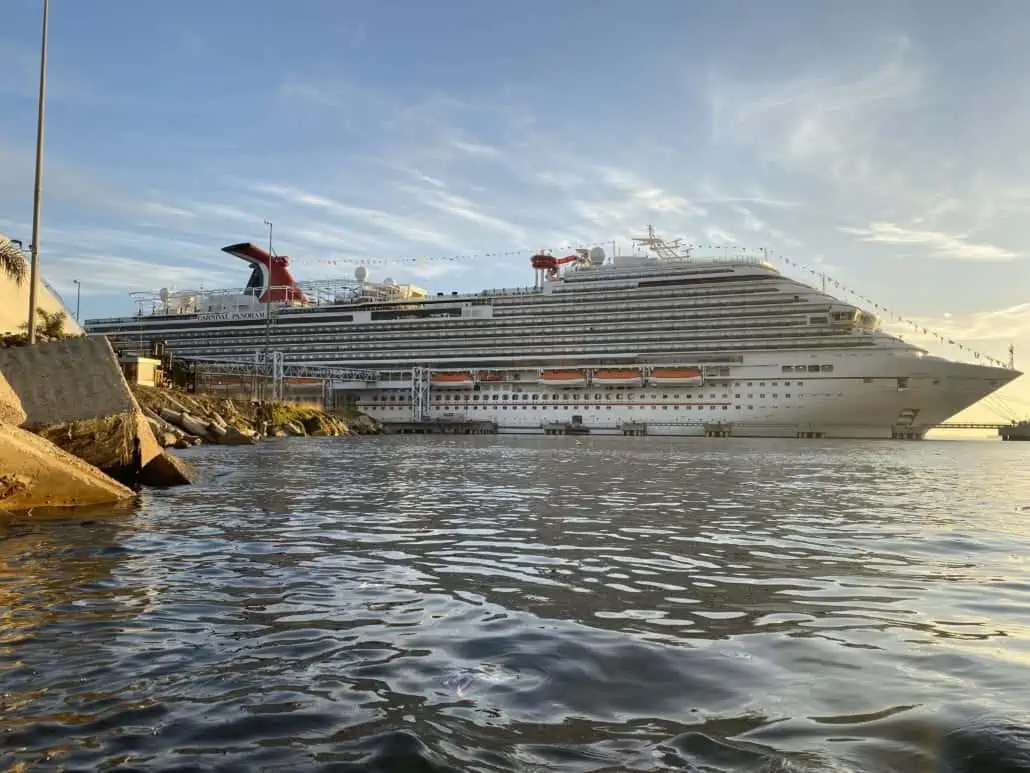 Welcome To Long Beach, Panorama!
It's only fitting that a big deal be made out of Carnival Panorama's arrival at her new homeport. After all, this is the first time in two decades that the cruise line has based a new ship out of a West Coast port!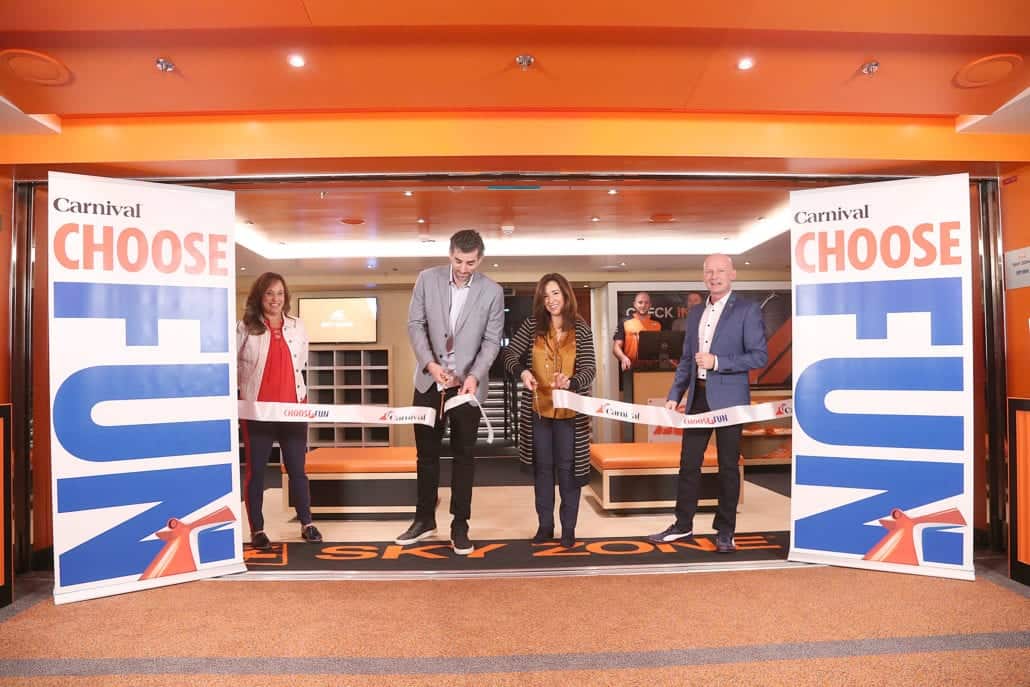 Back at the beginning of November, Panorama set out on a 38-day journey that would bring her to Long Beach. It was an unusual sailing in that it was not a revenue sailing, so there were no passengers on board for the transatlantic. We have, however, been treated to a plethora of previews, thanks to brand ambassador John Heald posting a series of videos on his Facebook page.
READ MORE: Take A Virtual Tour Of Carnival Panorama 
Today's special event — which we'll be on hand to cover from start to finish — is by-invitation-only. While the actual naming ceremony, which godmother Vanna White (aka the hostess of Wheel Of Fortune) will preside over, is not slated to begin until 4 p.m., those in attendance will have a full day of activities to keep them busy!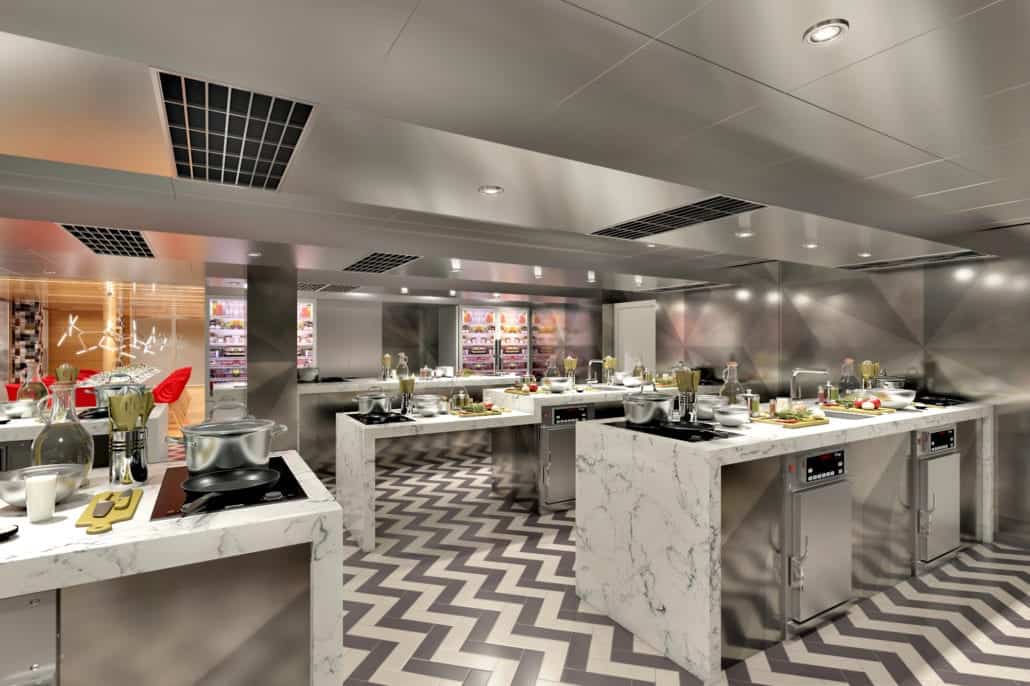 Among the events being held on board are a ribbon cutting for Carnival Kitchen, a culinary studio that is a first for the cruise line, as well as an opportunity to check out Sky Zone. The Sky Zone trampoline park is not only a first for Carnival, but a first for any ship!
What's Next For The Ship?
As the evening progresses, there will be cocktails, a special dinner designed to showcase some of the special dining venues aboard Panorama, and a performance of the brand new Playlist Production Rock Revolution. Finally, what better way to cap off so special a day than with a fireworks display?
Tomorrow, Carnival Panorama will depart on a special three-day sailing to Ensenada before returning to Long Beach to begin her regular run of 7-night sailings to the Mexican Riviera.