It's been tested on select Fun Ships for a while, and effective today guests sailing aboard Carnival Victory will now be given the option to get their cabin serviced in the morning, the evening, or both. Carnival is calling this Comfort Matters.
Amenities offered: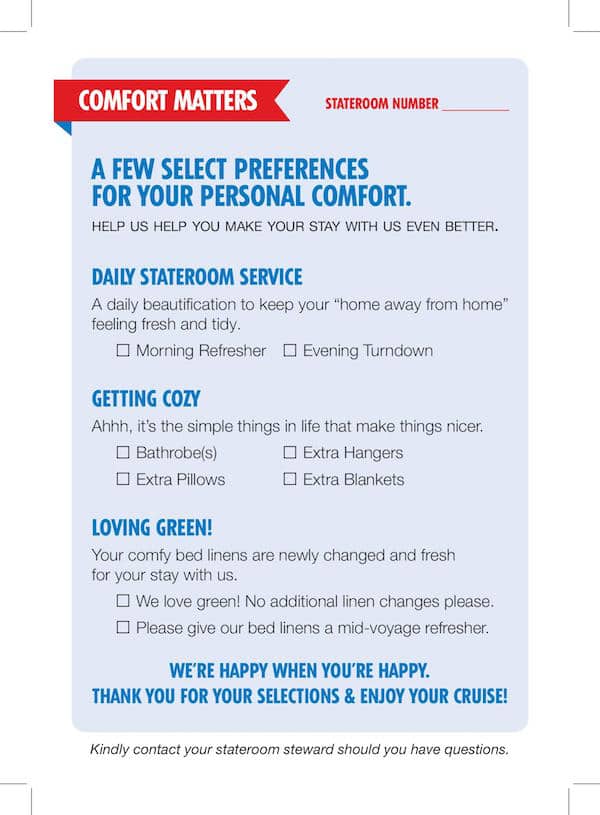 John Heald says:
According to a Facebook post by Senior Cruise Director John Heald, "cabin stewards will make sure that they offer both morning and evening turndown service and make sure that this offer is made clearly. The idea of course is to offer a tailored system so guests can choose this and other cabin amenities like ice every day."
Ships 
The program was started late last year aboard Carnival Ecstasy, Dream, Pride, and Spirit, and has been proven successful enough to start expanding among the fleet.
Image: Carnival Cruise Line