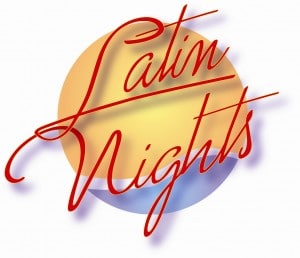 One of the big components in Carnival's Fun Ship 2.0 announcement in NYC on Monday was an entertainment concept called "Playlist Productions."  Debuting on Carnival Breeze in June 2012, Playlist Productions will bring four new shows to Carnival's ships.
The Shows:
"Divas" is a captivating mix of music, fashion, and dance and features such popular "one-name" female artists as Barbra, Beyonce, Celine, Cher, Madonna and Whitney.
"Latin Nights" brings the passionate Latin culture to life through the fusion music of Gloria Estefan, Enrique Iglesias, Jennifer Lopez, Santana and Shakira.
"Motor City" celebrates the R&B Motown sound of the 1960s and '70s, with hits from the Commodores, Lionel Richie, Martha and the Vandellas, Marvin Gaye, The Supremes and Stevie Wonder.
"The Brits!" is a colorful musical tribute to the British invasion featuring a stunning mix of live action and animation and songs by The Beatles, The Who, Herman's Hermits and Elton John.  
Playlist Productions is "a dramatic retooling of the line's legendary revues that combine captivating live performances with high-tech LED staging and special effects that set a new standard in seagoing productions," says Carnival. The company is also working with big name talent like the team who created Michael Jackson's This is It Tour.
Once the four shows get launched, Carnival plans to create more than a dozen new production shows. This is part of Carnival's Fun Ship 2.0, $500 million dollar initiative. Be sure to check out the Fun Ship 2.0 roll-out schedule here.
Source/Photo: Carnival