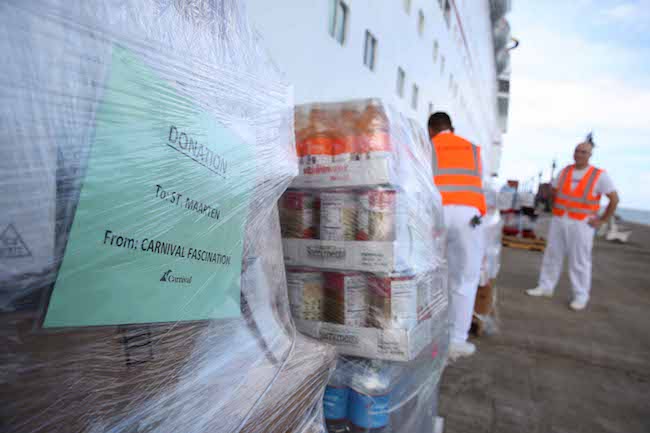 As Carnival Cruise Line continues their hurricane relief efforts, Carnival Fascination has now delivered pallets of critical supplies during a port call in St. Kitts, to be delivered to the island of St. Maarten. Supplies included water, canned food, and other essential items.
The donation was made during a regular passenger cruise; a seven-day from San Juan, Puerto Rico. More Carnival ships will be dropping off relief supplies during upcoming cruises to impacted destinations including St. Thomas, Grand Turk, Barbuda (via Antigua), and Key West in the coming weeks.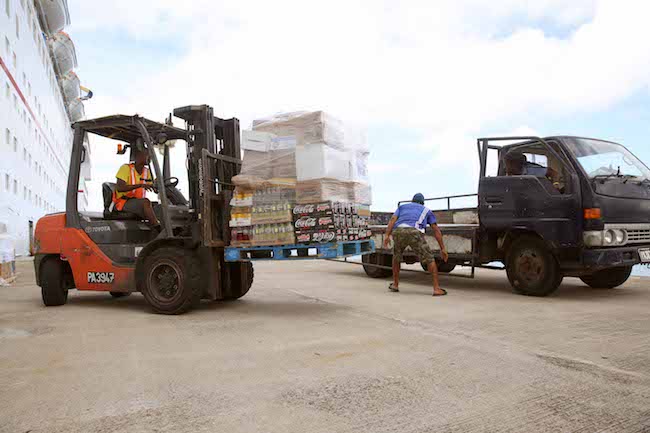 Carnival Corporation, the Miami Heat Charitable Fund, and the Micky and Madeleine Arison Family Foundation are also pledging up to $10 million in funding and support for relief and rebuilding efforts in Florida and throughout the Caribbean following Hurricane Irma. For Hurricane Harvey, Carnival Cruise Line, Carnival Corporation, and the Micky and Madeleine Arison Family Foundation have already donated $2 million to support relief efforts and rebuilding where it is needed.
Carnival guests can also give by clicking here or texting SUPPORT to 707070.
Photos: Carnival Cruise Line