Confession: As much as we love the big, shiny ships with their bells and whistles, we're kinda partial to older, smaller Fantasy class ships that aren't trying too hard to impress. So when the folks at Travel Agent Central asked Carnival president and CEO Christine Duffy if they might be considering retiring some of the Fantasy class ships which have been around for more than two decades, we got a little bit nervous!
Fantasy Class Ships Still Have Their Fans!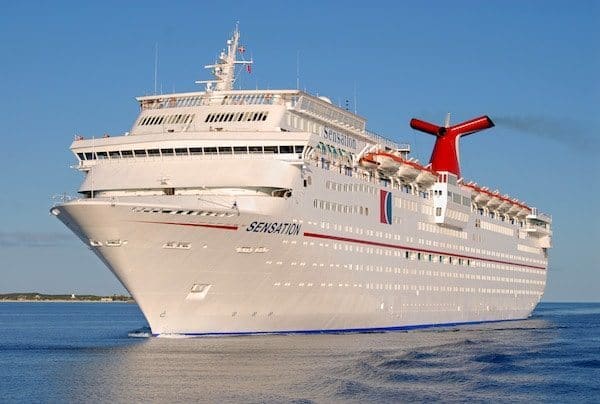 "Like other cruise lines," Duffy admitted, "we're always looking at the fleet and what makes sense." But she went on to add that the Fantasy-class ships are very popular with both first-time cruisers looking for a bargain and loyal guests who like the smaller vessels.
For those not in the know, the Fantasy-class was introduced in 1990 and consisted of 8 ships: The Fantasy, Ecstasy, Sensation, Fascination, Imagination, Inspiration, Elation and Paradise, all of which are still in service.
For comparison's sake, while the line's newest ships — Vista and Horizon — weigh around 133,500 gross tons and carry just under 4,000 passengers, the Carnival Fantasy weighs around 70,000 gross tons and carries just over 2,000 guests.
"I've had guests tell me that they actually liked Fantasy-class ships better than the new ships because of the size," Duffy told the outlet, adding that most lines are "not really building ships the size of the Carnival Fantasy any more."
Size Still Matters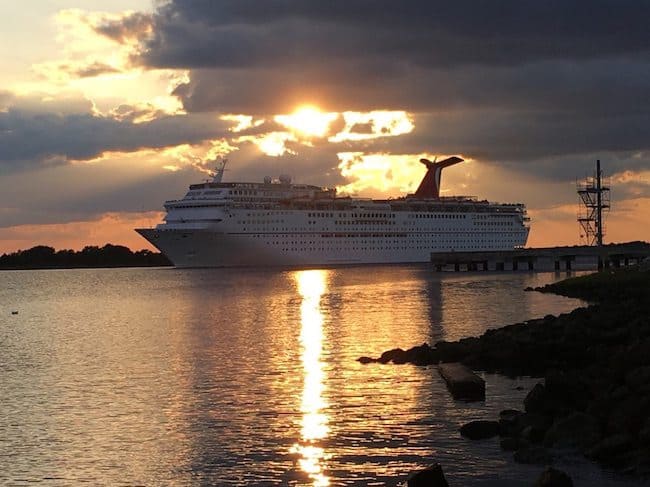 Duffy added that the smaller ships were able to sail out of ports which modern megaships can't access easily or, in some cases, at all. "The great thing from my perspective," she concluded, "is that we have all those options. You might want to jump on a Fantasy-class ship out of Mobile [Alabama] because it's easy for you, and you may want to sail on our flagship, which is Carnival Vista, and you may want to jump on a plane and fly to Miami!"
Do you prefer the fleet's larger or smaller vessels? Do you like the Fantasy class ships?