Welcome to the Cruise Radio News recap for the week of December 26 to January 1, 2021, where we bring you the latest cruise news, our weekly podcast, and a recent YouTube video.
1. Carnival Cruise Line is giving passengers booked on sailings through January 14th an opportunity to reschedule or cancel their trip without paying cancellation fees. Royal Caribbean is doing the same, on cruises through January 17.
2. Puerto Rico will now be requiring cruise passengers to test negative for COVID-19 within 48 hours of arriving in the country. Due to this rule change, many cruise lines have canceled upcoming calls to San Juan.
3. Starting on January 5, Royal Caribbean will no longer be offering onboard testing prior to the end of a cruise. Instead, passengers will be able to schedule appointments for testing in the terminal once the ship arrives back into port.
4. The CDC has issued a new warning regarding cruise travel, suggesting that people "avoid cruise travel, regardless of vaccination status." Cruise travel has gone from a level 3 to a level 4, which is the highest advisory level on the agency's chart.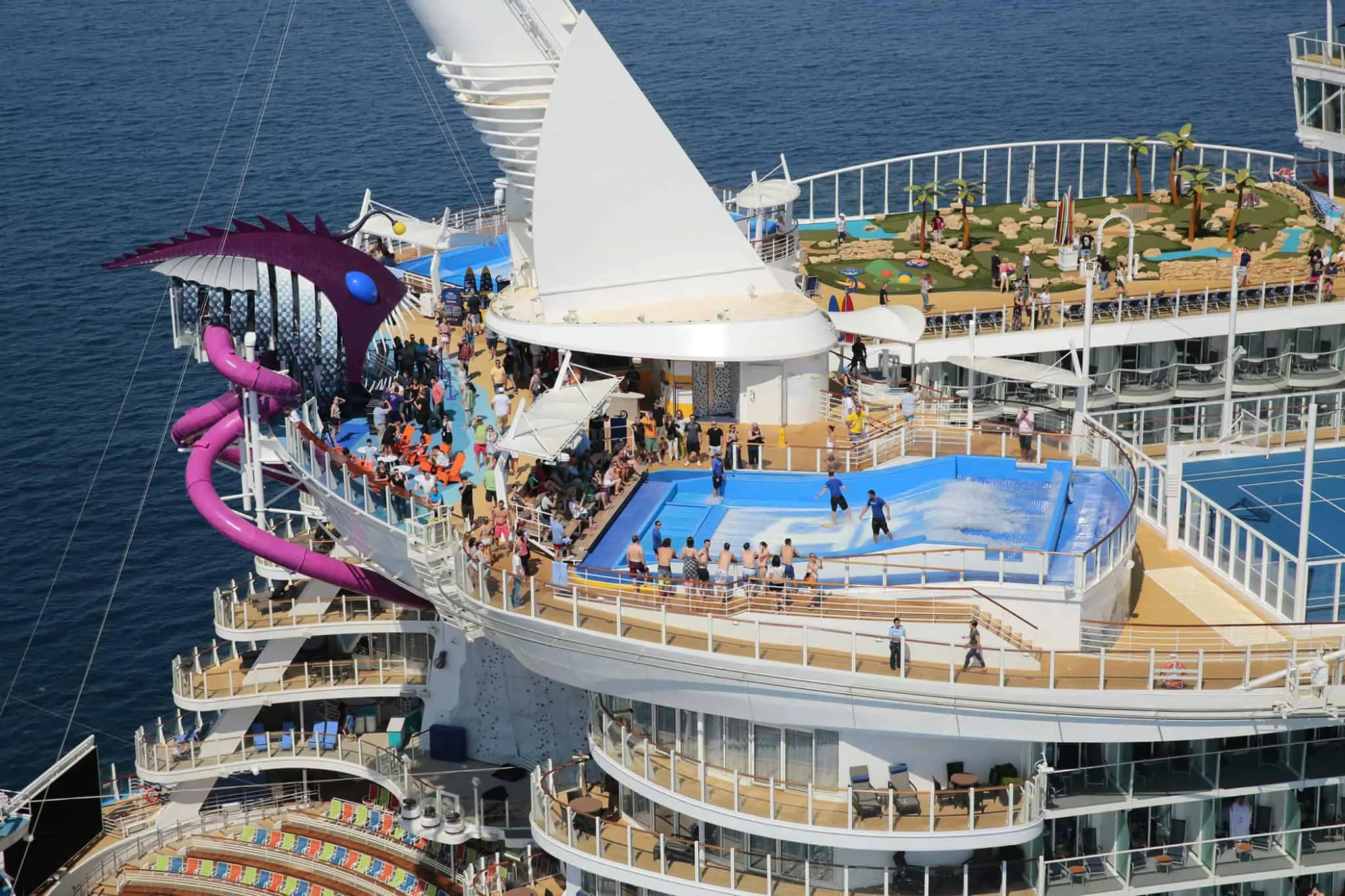 Featured Article: Review: Does Carnival's Mardi Gras Live Up to the Hype?
For this week's featured article, we give you a review of Carnival Cruise Line's newest ship Mardi Gras, from the entertainment and dining to exclusive areas and the ship's "zones." Within the review, we also offer our opinion as to whether the much-anticipated vessel lives up to its hype.
This Week's Podcast: Review of Celebrity Apex
On this week's episode of Cruise Radio, we chat with Sheldon about his Greek Isles cruise on Celebrity Apex — that ship's third passenger voyage ever. He goes over his first impressions onboard, his cabin with infinite veranda, the dining, entertainment, and how the extremely low capacity on board affected the sailing.
Featured Video: Cruise News Today
This week's featured YouTube video is from New Year's Eve on Friday. Doug goes over the CDC raising its cruise travel warning from level 3 to level 4, Royal Caribbean providing an update on COVID-19 statistics across its ships, and Carnival Horizon's maintenance status at the shipyard.