Welcome to the Cruise Radio News recap for the week of January 2 to 8, 2022, where we bring you the latest cruise news, our weekly podcast, and a recent YouTube video.
1. This week cruise lines are starting to cancel voyages. Due to what it is calling "ongoing COVID-related circumstances," Royal Caribbean has canceled a number of cruises on three of its ships. A fourth vessel's scheduled restart date has been pushed back as well.
2. Carnival Cruise Line changed a Panama Canal itinerary 24 hours before the ship was set to leave Baltimore, Maryland. The vessel was originally scheduled to sail a 14 night Panama Canal cruise, that sailing has been reduced to a 10-night cruise in what the cruise operator is calling rapidly evolving "COVID-related circumstances."
3. Due to the Omicron variant's impact on Norwegian's ships, the line has canceled cruises on three of its ships, and delayed the return to service for five other vessels.
4. After 33 years at the helm of Royal Caribbean Group, Richard Fain officially stepped down from his position as CEO last week. He will remain as the Chair of the Board of Directors at the company.
5. A scheduled 120-night world cruise aboard Regent Seven Seas Cruises' Seven Seas Mariner was majorly altered just one day before it set sail. Instead of visiting some of the world's most exotic ports, the voyage will now be divided into four segments that mostly visit destinations in the Caribbean and Latin America.
6. The Hawaii Department of Transportation Harbors Division has announced the signing of port agreements with Carnival and Norwegian Cruise Line as the state prepares to resume cruise operations. Carnival Miracle is scheduled to make a port call in Hawaii on January 14, and Norwegian's Pride of America is set to begin sailings from Honolulu in March.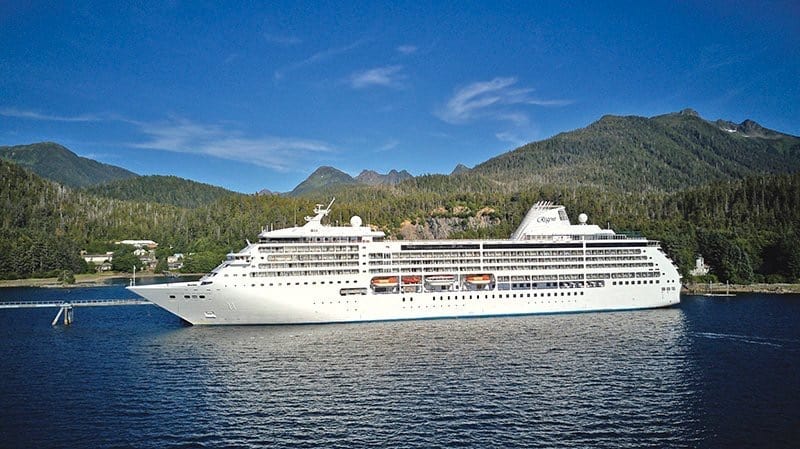 Featured Article: 13 Tips For Flying With Children
This week we're featuring an article on tips to know if you're flying to your cruise with kids. We go over why you should overpack your carry-on, avoid connecting flights, pick your seats strategically, and more.
This Week's Podcast: MSC Seashore Review
On this week's episode of Cruise Radio, we chat with Chad about his recent sailing aboard MSC Cruises' new ship MSC Seashore. He discusses his stay in the vessel's ship-within-a-ship complex The Yacht Club, as well as his experience with other dining, activities, and entertainment onboard.
Featured Video: Cruise News Today
This week's featured YouTube video is the Cruise News Brief from Friday, January 7. Doug goes over Mardi Gras finally making her inaugural call in Grand Turk, Royal Caribbean release its summer 2023 Europe schedule, and Carnival and Norwegian finalizing port agreements with Hawaii.