1. Disney Cruise Line has acquired partially-build mega ship Global Dream, which will be renamed and is scheduled to begin sailing in a non-U.S. market starting in 2025.
2. Carnival Cruise Line's Faster to the Fun priority embarkation program is returning next month.
3. MSC Cruises has dropped its testing requirement for unvaccinated guests on most voyages from United States homeports.
4. One cruise line has brought back in-person muster drills after a reported lack of willingness from guests to participate in the mostly-digital version.
5. Holland America has launched a Refer a Friend program where guests who refer someone new to the line will receive a $50 future cruise credit, and the new guest will receive a $50 onboard credit.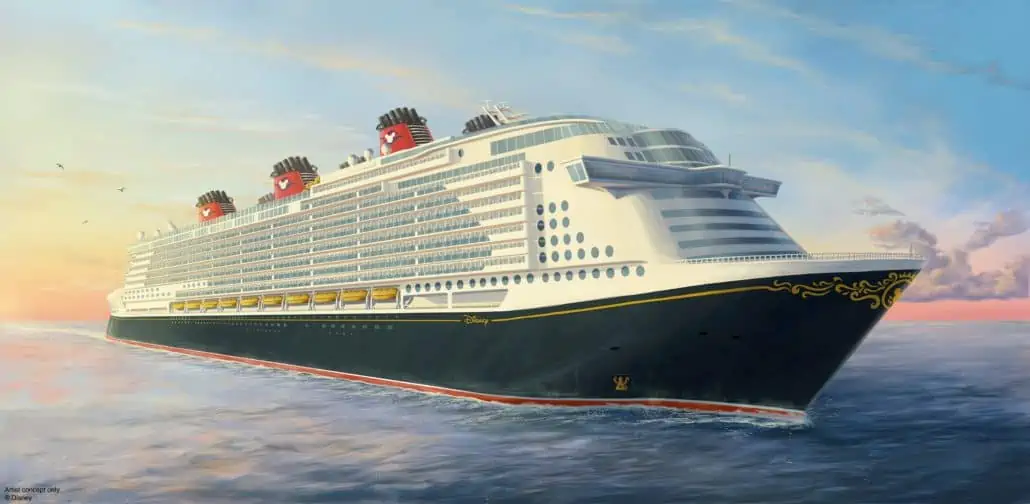 Featured Article: Black Friday & Cyber Monday Cruise Deals
For this week's featured article, we've gathered up Black Friday and Cyber Monday cruise deals from 10 different cruise lines.
This Week's Podcast: Thoughts About Carnival Celebration
On this week's episode of Cruise Radio, Doug gives listeners his first thoughts and impressions of Carnival Cruise Line's newest ship Carnival Celebration as he sails a transatlantic voyage on board.
Featured Video: Cruise News Today
This week's featured YouTube video is the Cruise News Today from Thursday, November 17th. Doug goes over Disney confirming its acquisition of Global Dream, MSC Seascape being delivered to MSC Cruises in Italy, and Royal Caribbean testing MDR changes on Symphony of the Seas.