Here are the top cruise industry news stories for Monday, November 6, 2023, and the stock report for Carnival Corporation (CCL), Royal Caribbean Group (RCL), and Norwegian Cruise Line Holdings (NCLH).
Cruise News Updates for Today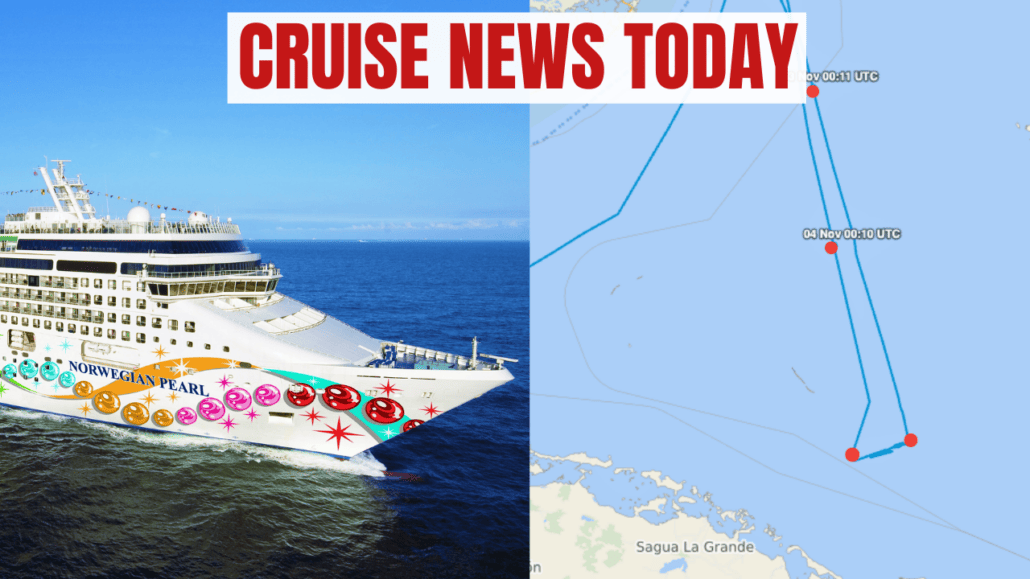 Man Overboard Incident in Norwegian Pearl
On Friday, a 41-year-old male passenger was reported overboard from the Norwegian Pearl cruise ship, which was hosting the Headbangers Boat metal festival near the Bahamas en route to Miami.
A statement from NCL read, "On the early morning of Friday, Nov. 3, 2023, Norwegian Pearl was notified that a 41-year-old male guest went overboard while the ship was sailing near the Bahamas on its way to Miami."
Despite immediate search and rescue efforts led by the ship and the US Coast Guard, they did not find the man, and after several hours, the search was suspended.
This is the 12th man overboard in 2023. Last Sunday night, a passenger on Symphony of the Seas went overboard and was recovered.
This is NCL's first man overboard in nearly 13 months.
Runaway Barge Hits Pier 66 on Seattle Waterfront
And a runaway barge in Seattle.
On Thursday afternoon, a barge broke away from its mooring due to high winds and drifted toward Seattle's central waterfront, causing a temporary evacuation of nearby landmarks.
The crew of the King County Water Taxi, led by Captain Dan, acted quickly to redirect the barge, averting a significant collision with the Seattle Aquarium.
The barge made contact with the pier, with minor damage reported. It was quickly secured with the help of three tugs and brought back to its original dock.
This is the same dock Norwegian Cruise Line uses when it sails to Alaska in the summer months. Although this time of year, there is no cruise season in the area.
The US Coast Guard and the Port of Seattle are investigating the incident.
Carnival Cruise Line Honors Miami Veterans
Commemorating Veterans Day this weekend, Carnival Cruise Line hosted 200 Miami-Dade veterans for a tribute and luncheon aboard the Carnival Horizon in Port Miami.
Carnival president Christine Duffy honored the veterans by donating a 15-passenger van to the Miami Veterans Affairs Healthcare System, enhancing transportation for veterans' services.
This event is part of a week-long series of tributes across six homeport cities in collaboration with the US Department of Veterans Affairs.
Carnival's commitment to military personnel is further shown through its partnership with Operation Homefront and the hosting of over 1,500 military gatherings annually since 2016.
Cruise Line Stock Report
CCL 12.55, up 5.5%
RCL 92.36, up 4.5%
NCL 13.81, up 5.6%
Watch Cruise News Today [VIDEO]