Here are the top cruise industry news stories for Tuesday, October 31, 2023, and the stock report for Carnival Corporation (CCL), Royal Caribbean Group (RCL), and Norwegian Cruise Line Holdings (NCLH).
Cruise News Updates for Today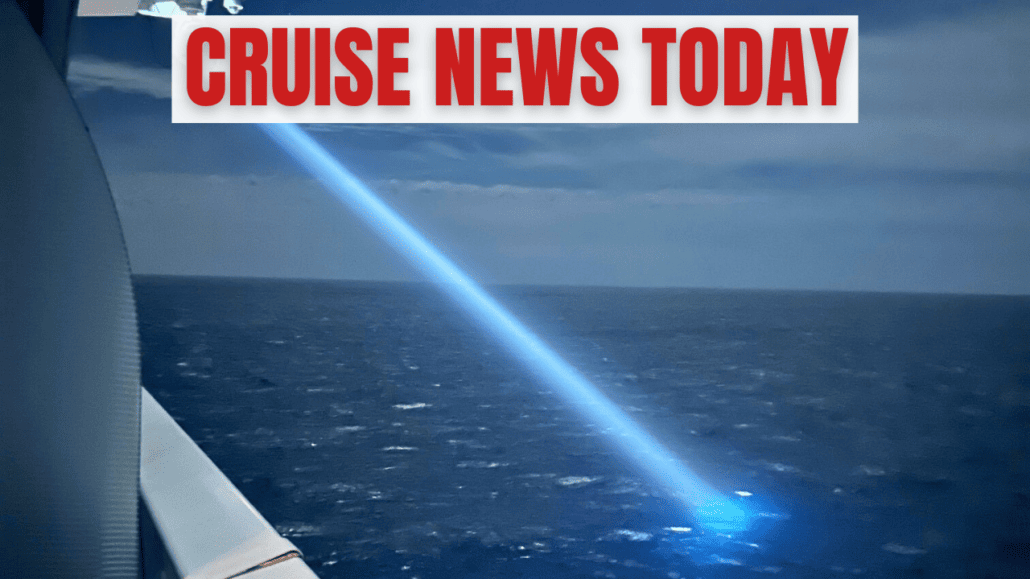 Man Falls of Royal Caribbean Cruise Ship
It's the quickest way to end your sailing –  falling off a Royal Caribbean cruise ship.
That happened to a man on Royal Caribbean's Symphony of the Seas late Sunday night.
The ship, which departed from Barcelona hours earlier, was diverted for a search and rescue mission after a man went overboard.
They found the man who went overboard and brought him back on the ship.
On Monday, the guest was debarked for his stunt.
We tried contacting Royal Caribbean for a statement, but they did not respond at the broadcast time.
Carnival Paradise Completes 2-Week Dry Dock
Carnival Paradise has completed a two-week drydock in the Bahamas and is now back in service.
Upgrades were made to the adults-only Serenity Deck, where a new central hot tub was added, and the casino was improved.
ADA additions were made to many public areas, along with the new carpeting, and windows were also replaced.
The Carnival Paradise now offers four- to six-night cruises to the Bahamas and the Western Caribbean from its homeport in Tampa.
Paradise was launched in 1998 and is one of the two remaining Fantasy-class ships for Carnival Cruise Line.
HAL Introduces New Menu Selections
Holland America Line has introduced new menu selections on its Caribbean sailings, featuring regionally-themed sections in the Dining Room and the Lido Market.
The updated Caribbean Brunch menu offers a range of tropical flavors, like Jamaican Banana Pancakes and Cuban Pork and Cheese Sandwiches.
The Lido Market also offers a variety of Caribbean favorites, such as Caribbean Lamb Curry and Jamaican Garlic Shrimp.
These menus will be rolled out this season.
Cruise Line Stock Report
CCL 11.40, up 2.4%
RCL 85.86, up 3.6%
NCL 13.52, up 1.2%
Watch Cruise Radio News Brief [VIDEO]