During the State of the Industry session at Seatrade Cruise Global in Miami Beach, cruise industry executives from the major operators spoke about the past year and what the future looks like for the sector.
The takeaway: Despite the fact that there are still challenges to overcome, the future is looking bright.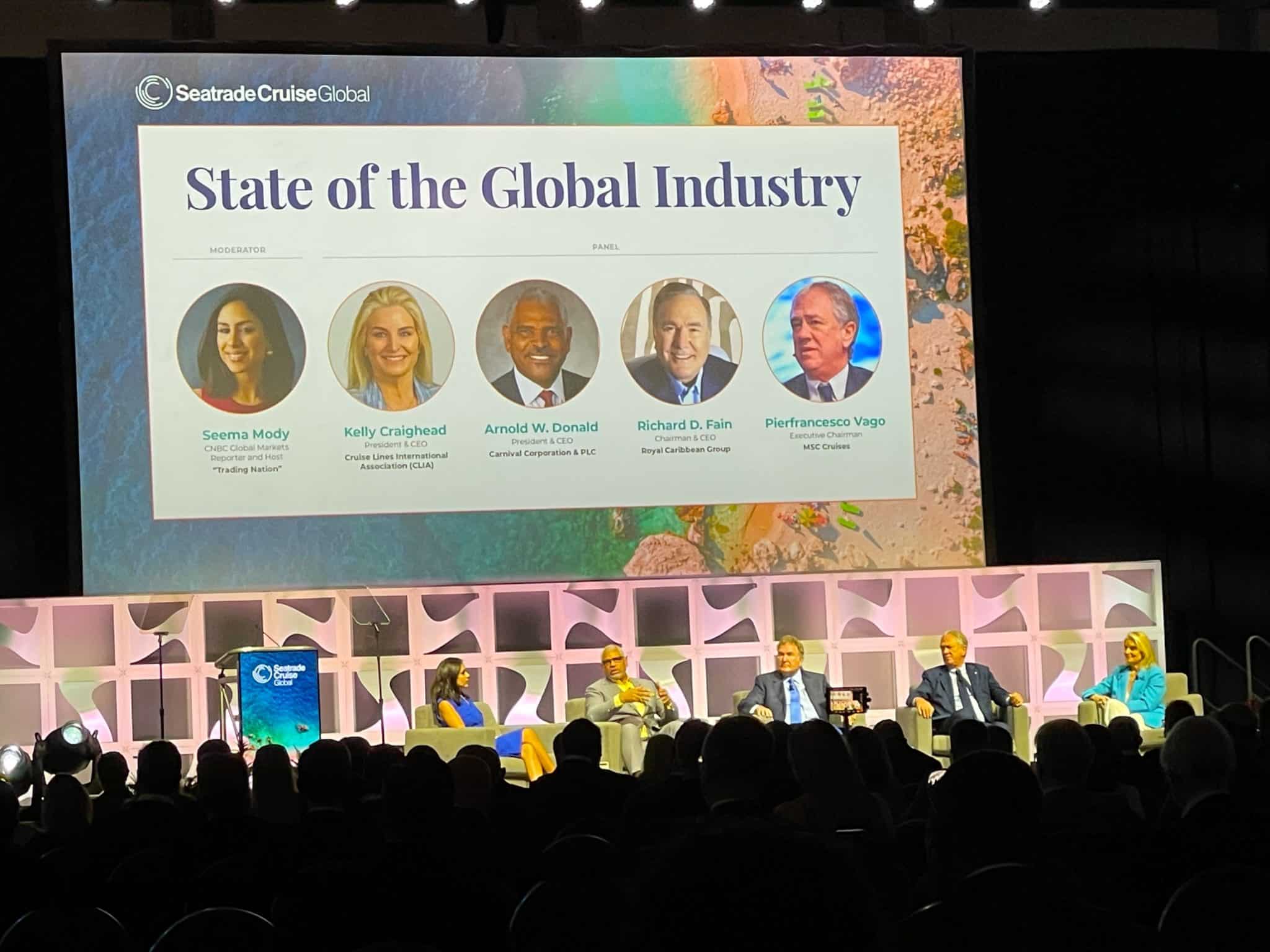 Moderated by CNBC's Seema Mody, panelists included Arnold Donald, President and CEO of Carnival Corporation; Richard Fain, Chairman and CEO of Royal Caribbean Group; Pierfrancesco Vag0, Executive Chairman of MSC Cruises; and Kelly Craighead, President and CEO of Cruise Lines International Association.
Donald admitted that the shutdown was "a trying time," but added that it was also an inspiring one as cruise lines were forced to figure out ways to literally stay afloat even as their revenue streams were completely cut off. But with new ships returning every month, things are slowly but surely returning to normal.
In fact, Carnival Corporation reported during its third-quarter earnings call that onboard spending was up significantly.
Despite the various lines being competitors, they came together during the challenging times in order to figure out the best path forward. As Fain said, "We have never competed on the basis of safety, security, or health."
The New Kid on the Block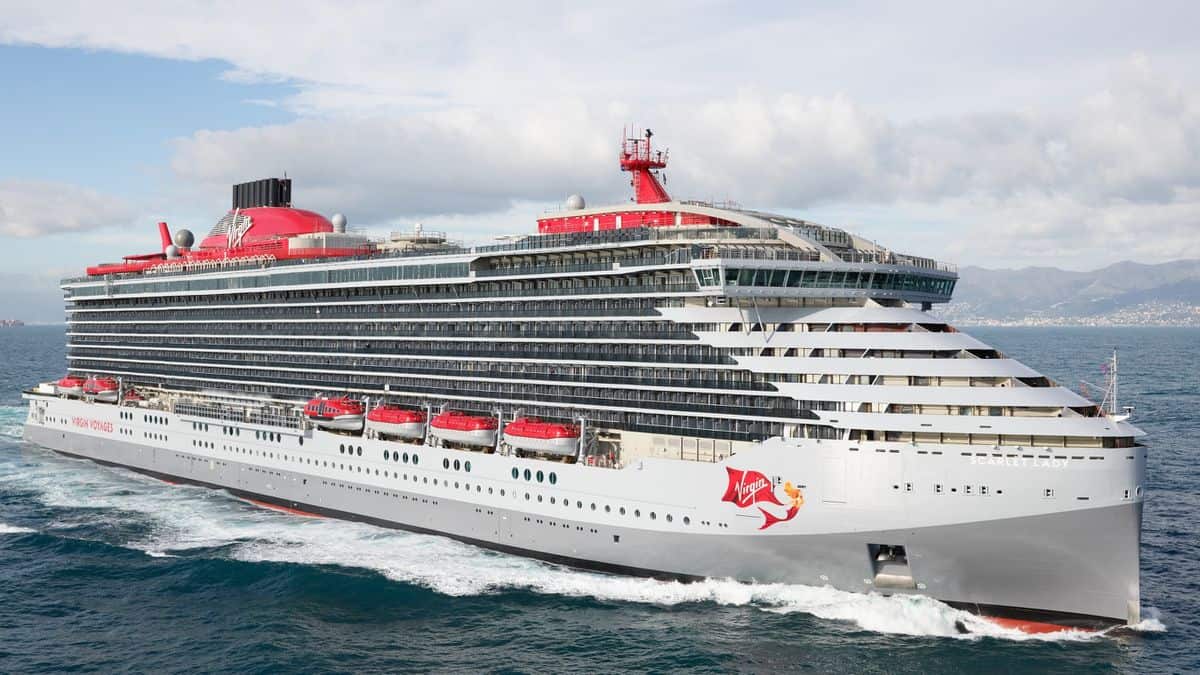 Speaking of competition, talk almost inevitably turned to the debut of Virgin Voyages, which unintentionally picked perhaps the worst time in the history of the industry for its launch.
But with Scarlet Lady finally about to welcome paying guests in the U.S., Donald had this advice to offer the line's top dog, billionaire Richard Branson: "Listen to your prospective guests" as well as the travel agents who are vital to the success of any line.
Fain added that while Virgin Voyages is obviously new competition, they are ultimately good for the overall market. "New players are a benefit to us," he explained, because "they attract attention [to the cruise industry]." Using recent history to prove the point, he noted that when Disney Cruise Line launched in the '90s, they added two percent supply to the cruise market but increased demand by 10 percent.
He added that the cruise lines don't compete with one another so much as they compete with hotels and land-based vacations.
READ MORE: Royal Caribbean CEO Says Focus is on 2022 & Beyond
Looking Forward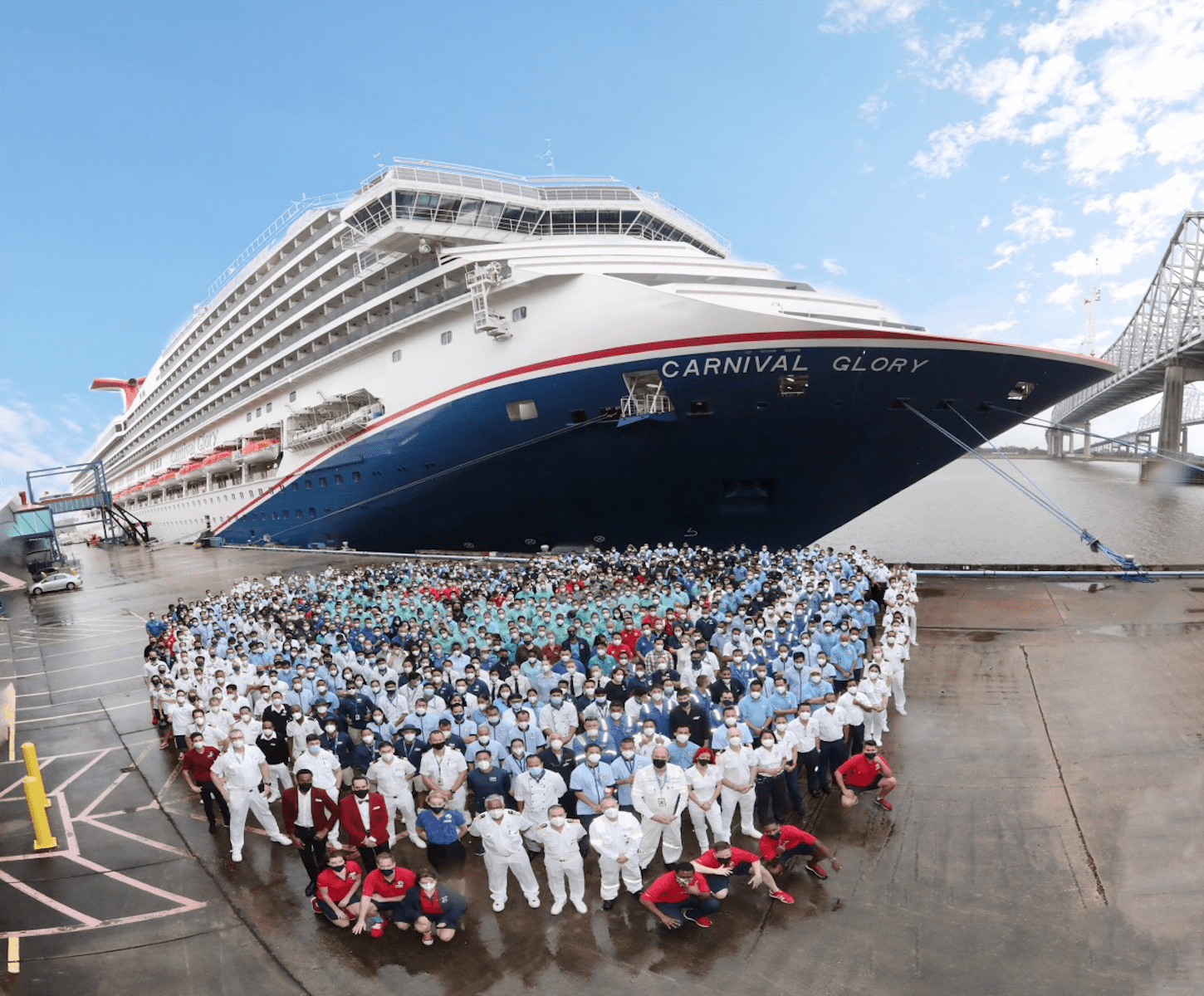 While some potential cruisers might still feel hesitant about hitting the high seas, Donald suggested the focus should be less on changing minds and more on those ready and willing to sail. "Everyone is inundated with advice at this point," he suggested, "and it's frankly very confusing. Our focus is on creating an environment where people can take a cruise, feel normal, and enjoy their vacation."
He added that, "People who cruise a lot are comfortable, they know we have protocols on ships and know we know how to handle it."
As for first-time cruisers, Fain said they were seeing more and more of them. "We are getting the message out on protocols, and that this is much safer than anyone understood."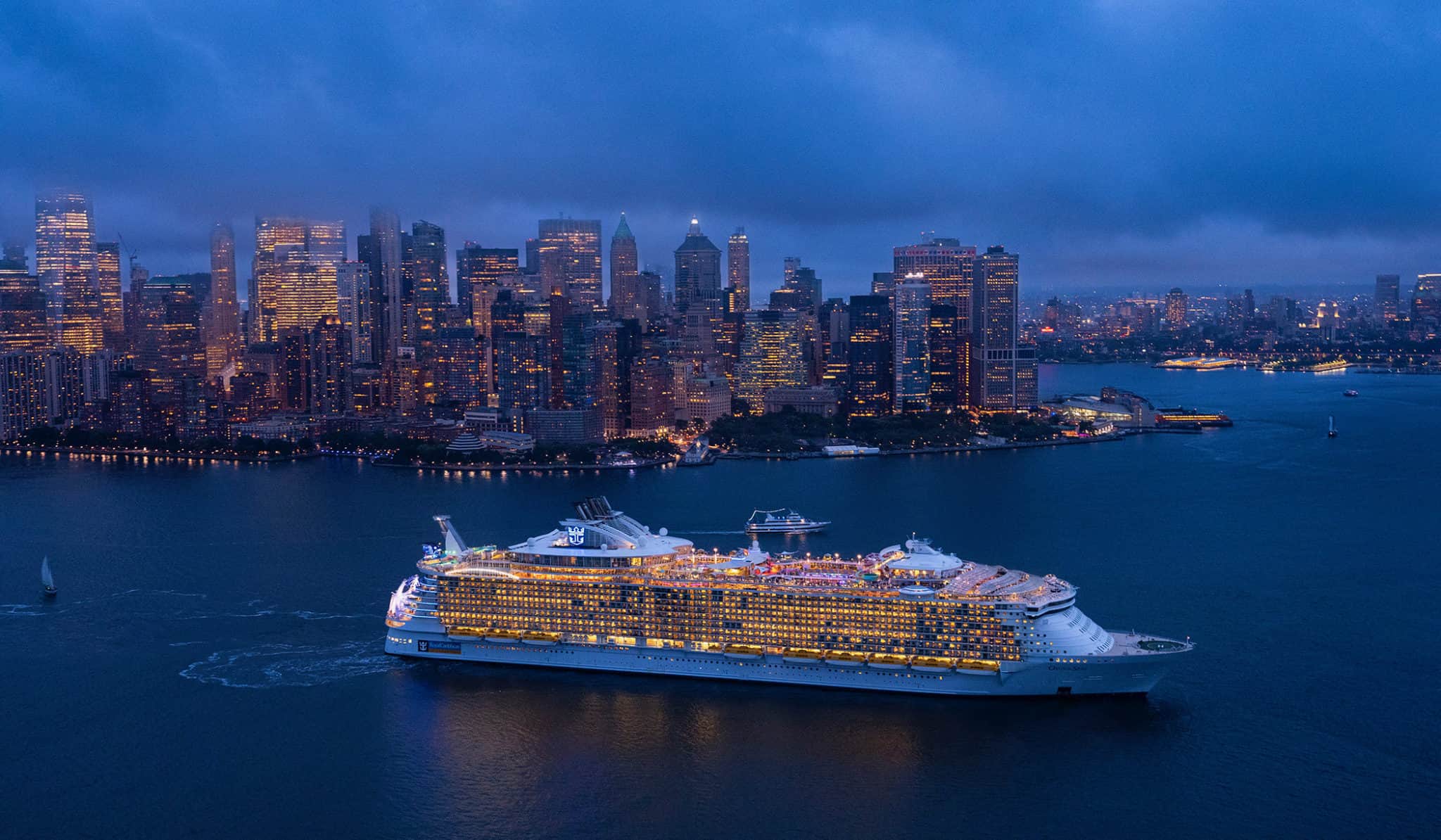 Donald added that the lines have at their disposal the most powerful marketing tool on the planet: word of mouth.
While there was some discussion about COVID booster shots, none of the execs were able to comment on whether or not that might be required at some point down the line.
Ultimately Donald summed up the situation best by saying that, "Things are pointed in the right direction, and we are excited about the return."
Fain added that in what he considered the "core markets, we are expected to be [back to 100 percent capacity] by the end of this year. It's very important to get the flywheel going. I think getting more of our ships going out is an important way to do that."
READ NEXT: The Cruise Line-Approved At-Home COVID Test: We Tried It