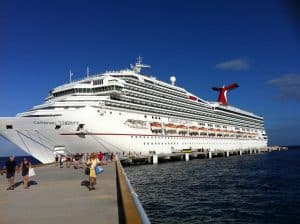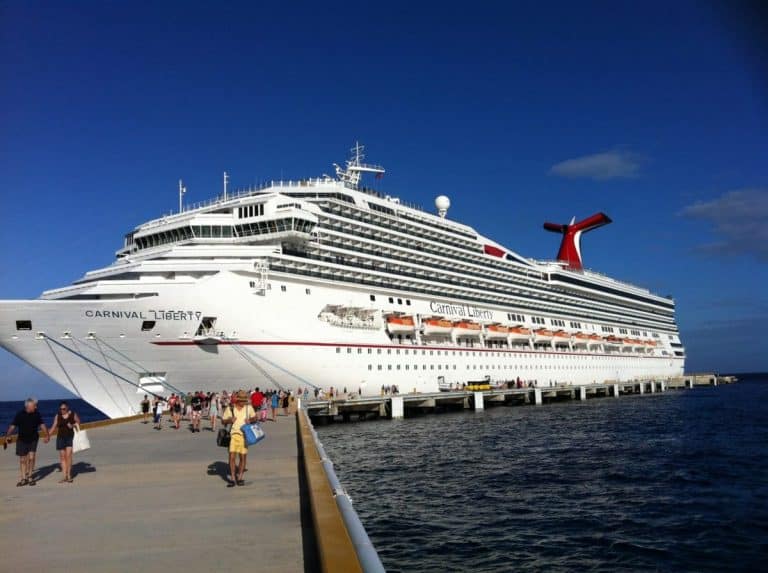 Cozumel is a cool port and it can get very crowded when you have a lot of ships in port, luckily, we were the only ship in port yesterday.
It doesn't matter how many sailings I've been on, the time change always confuses me. Some ships go to the local time and some ships stay on ships time. In Cozumel we stayed on ships time.
Isle Passion by Twister was the excursion on deck for yesterday which a speed boat ride to an private, all-inclusive island. If you get motion sickness or a weak stomach, this excursion isn't for you. If you like adrenaline-rushing speed, you'll love it. The excursion costs $89.95 per person. Well worth the price with the open bar, all you can eat, kayaks, beach games, and chairs. The excursion lasted 5 hours and there's plenty of shade and places to hide from the sun on the private island.
If you do the Twister boat ride and go into the Three Amigo's restaurant at the pier, you get a free margarita on the house, of course we did that before going back to the ship.
Sail-away from Cozumel was really nice, we spent it in the RedFrog Rum Bar and I scarfed down two more hamburgers. This time I went with the Ringer and Plain Jane. I'll get the menu for those burgers at some point on the trip. The Blue Iguana Cantina closed at 2:30 today, Guy's Burger joint was open until 6p.
The live music at the outside bars is a really cool concept. There are basically two guitar players, so picture like dueling pianos but with guitar players. They alternate hours, one plays more of the Eagles, Tom Petty, and such which the other is mostly country and top 40. Both acts fit the bill well.
Dinner last night was good. Turkey, lasagna, and steak. It was pretty good. After dinner last night I was a bum and past out. The sun kicked my butt!
Next stop we're cave tubing in Belize!
Video of music from Blue Iguana Cantina: