Disney Cruise Line has updated its "Know Before You Go" page to say that as of January 13, 2022, all passengers ages 5 and older must be fully vaccinated in order to sail.
Currently and through January 12, guests ages 5 to 11 do not need to be vaccinated, but must submit proof of a negative COVID-19 test result taken between 3 days and 24 hours before their sail date.
Here's what the website says:
"Currently, Disney Cruise Line continues to require all vaccine-eligible Guests (based on US eligibility requirements) to be fully vaccinated against COVID-19, as defined by the US Centers for Disease Control and Prevention (CDC), at the time of sailing. This will be a requirement for all Guests (US and international) ages 5 and up for sailings beginning on or after January 13, 2022.
Guests who are not vaccine-eligible because of age must provide proof of a negative COVID-19 test result (paid for by the Guest) taken between 3 days and 24 hours before their sail date. Guests ages 5 through 11 may complete this testing requirement in lieu of being fully vaccinated for sailings that depart before January 13, 2022. Guests 4 years of age and under must complete the testing requirements.
The test should be a NAAT test, rapid PCR test or lab-based PCR test. Rapid antigen tests are not accepted."
MORE: Kids & Teens Experiences Revealed on New Disney Cruise Ship
The CDC defines fully vaccinated as 14 days after receiving:
A single dose of an accepted 1-dose vaccine
The second dose of an accepted 2-dose vaccine
The full series of an active (not placebo) COVID-19 vaccine in the US-based AstraZeneca or Novavax COVID-19 vaccine trials
The second dose of any "mix and match" combination of accepted COVID-19 vaccines (administered at least 17 days apart)
Accepted vaccine types are Pfizer, Moderna, Johnson & Johnson, AstraZeneca, Covishield, Novavax, Sinopharm, and Sinovac.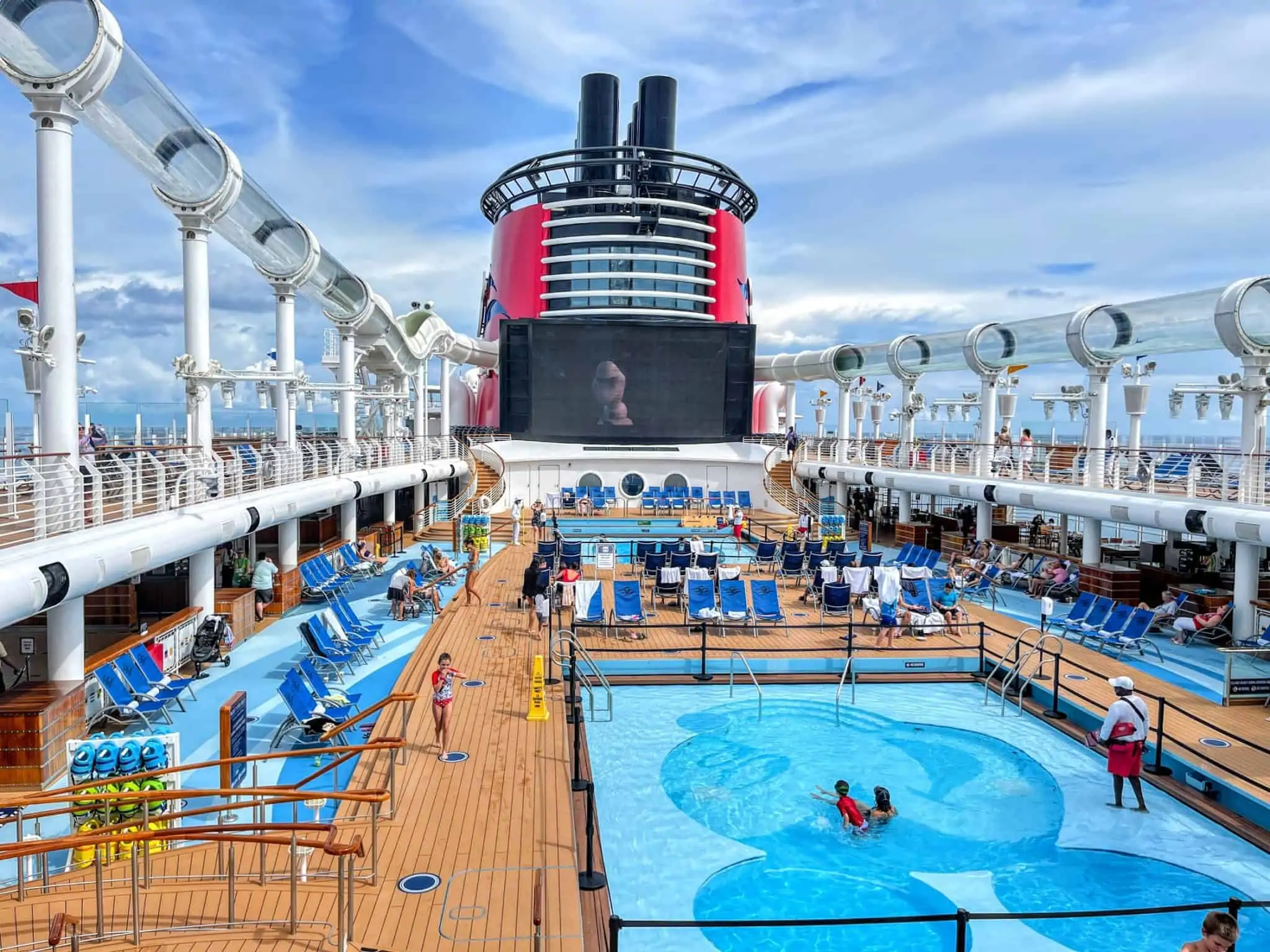 Passengers sailing on Disney Dream and Fantasy through May 30, Disney Magic through May 8, and Disney Wonder through April 17, 2022 may change their sail date or cancel without any Disney-imposed cancellation fees by contacting their travel agent by December 1.
READ NEXT: Bahamas Cruisers Get Good News Even As Vaccine Mandate Remains In Place