At the beginning of this month, Disney Cruise Line's Disney Magic departed the UK after a season of operating staycation cruises there.
Yesterday, the ship set sail from Miami, marking the first time Magic had cruised from the United States since the industry shutdown in March 2020.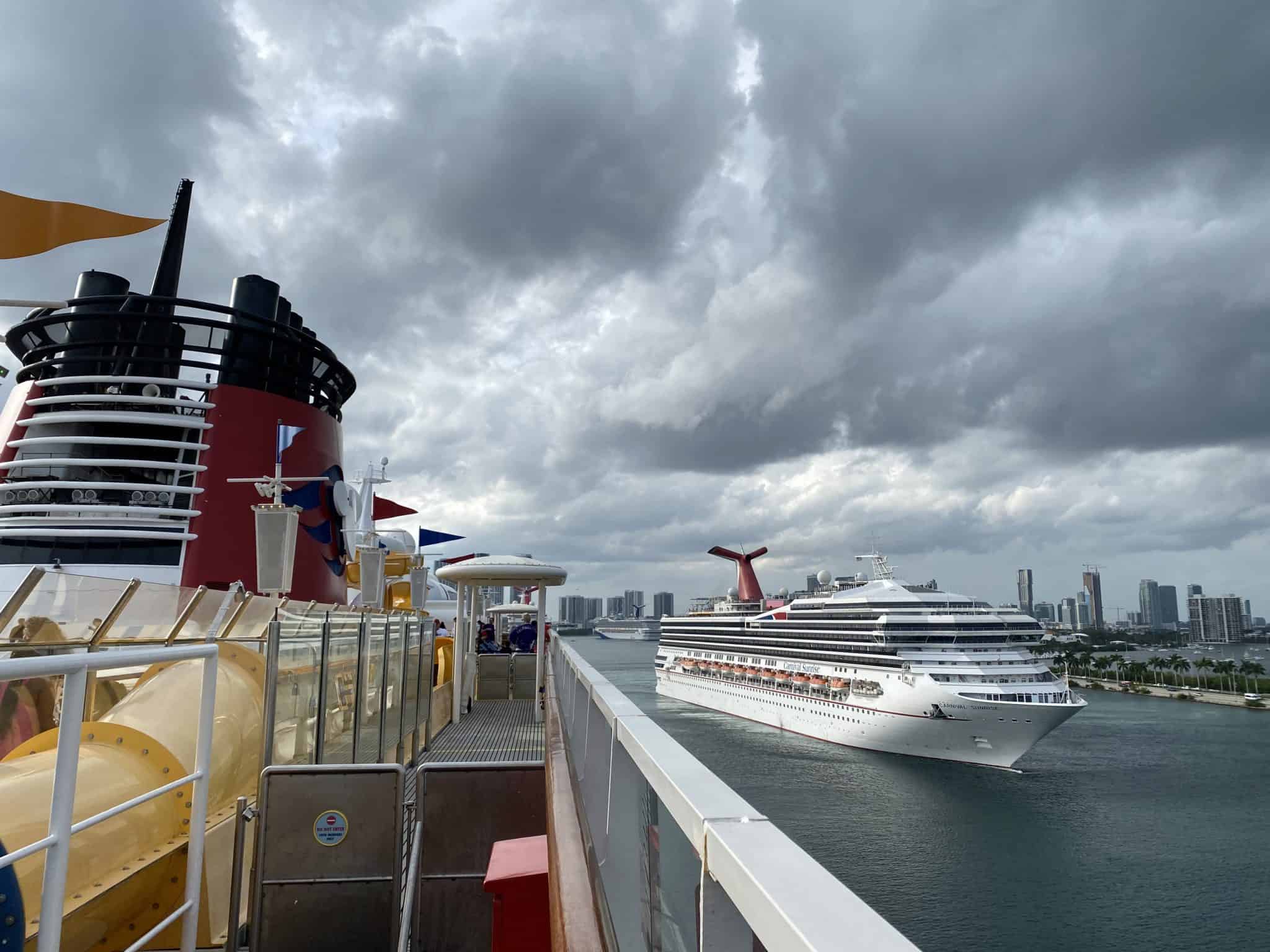 Magic is currently on a three-night voyage with stops in Nassau and Castaway Cay, Bahamas. Today's call — Nassau — marks the first time Magic has been there in nearly 600 days.
(Note: Magic's last visit to Nassau was on March 13, 2020.)
A much smaller ship than Fantasy and Dream, the vessel is sailing at 83 percent of its double-occupancy capacity with 1,458 guests onboard.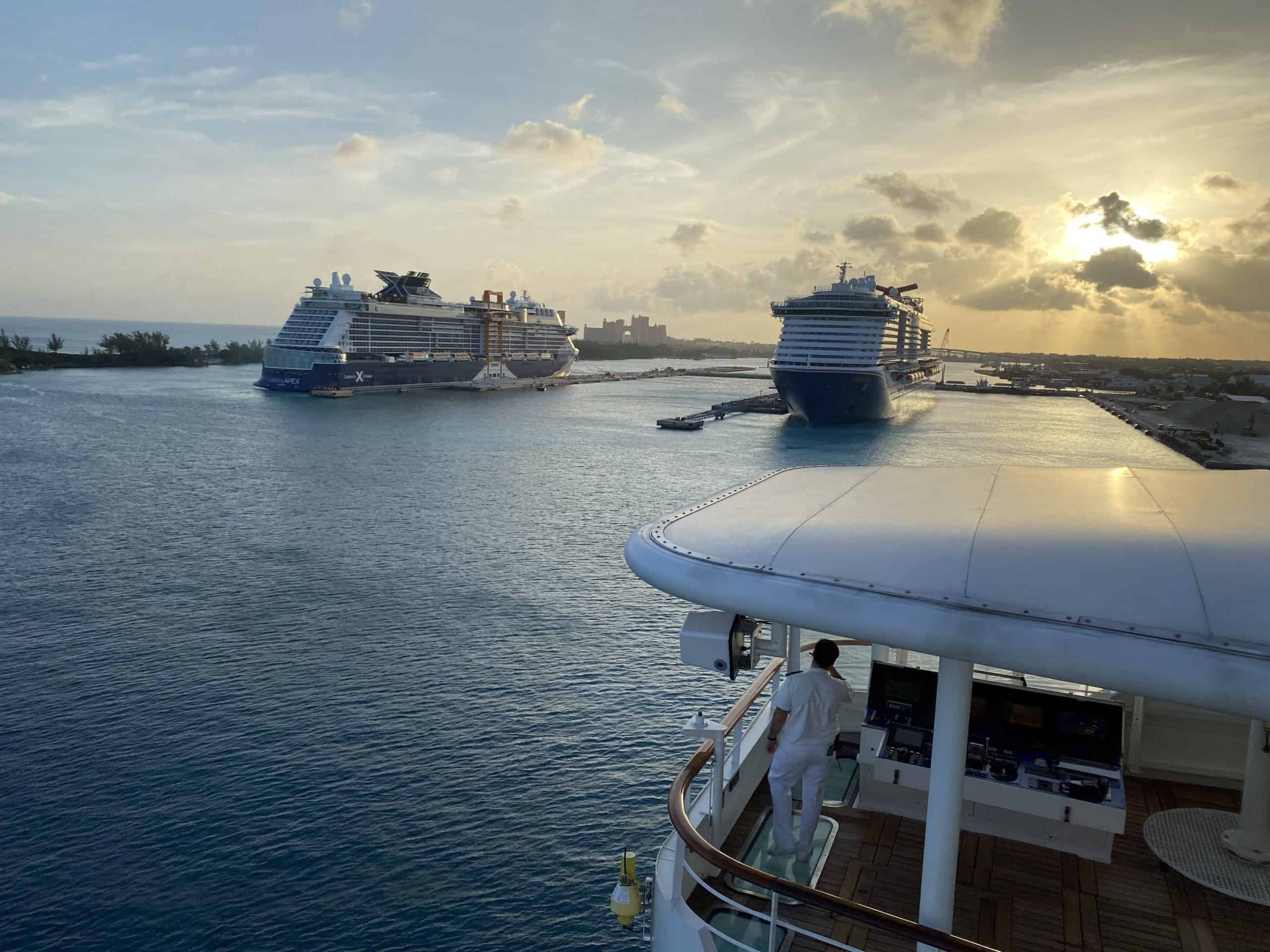 MORE: Cruise Line Christens First Luxury Expedition Ship in Boston
Features for adults on Disney Magic include the Quiet Cove pool, café, and bar; entertainment district After Hours, comprised of several bars and lounges; Italian specialty restaurant Palo; and the Senses Spa & Salon.
Family and kids' amenities include the AquaLab water playground and Goofy's pool; the AquaDunk drop slide; a sports deck; a 'Frozen' themed deck party; clubs for kids and tweens and teens; and a nursery for babies and toddlers.
Aside from Palo, dining includes Cabanas Buffet, Pinocchio's Pizzeria, the poolside Duck-In Diner, and room service. Disney Magic also features three main dining rooms, which passengers rotate through during the cruise. They are Rapunzel's Royal Table, Lumiere's, and Animator's Palate.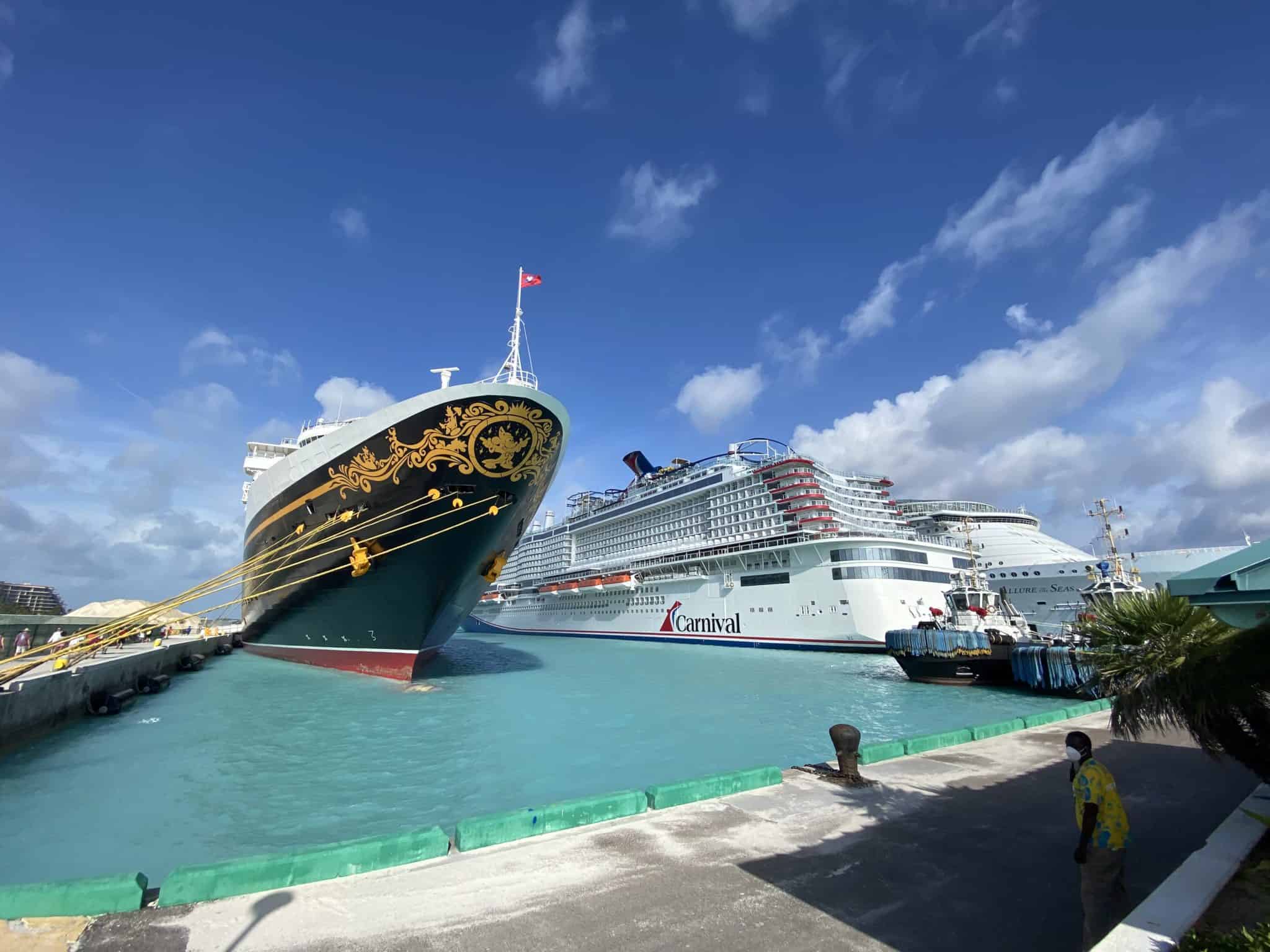 As for Disney Cruise Line's other ships, Disney Dream resumed sailings on August 9, 2021, from Port Canaveral. It's currently operating three and four-night voyages to the Bahamas.
Disney Fantasy restarted guest operations on September 11 and is operating seven-night eastern and western Caribbean sailings.
Disney Wonder is currently on the west coast, operating Baja Mexico cruises from San Diego. In mid-November, the vessel will move to Galveston to sail four-night western Caribbean cruises through January.
READ NEXT: Is a Short Cruise Right For You? 5 Reasons to Consider Booking One