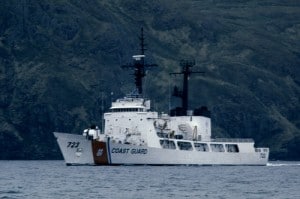 At the tail end of the 2011 cruise season, Alaska suffered a major 7.1 magnitude earthquake this morning at 6:55 am ET. Currently there's no reports of any major damage. The quake, which happened in the Aleutian Islands, is 67 miles west of Dutch Harbor, AK.
No cruise ships schedules are affected.
A tsunami warning was issued for coastal areas of Alaska from Unimak Pass to Amchitka Pass but has since then been canceled.
We spoke to Jennifer Nittoso, a meteorologist with the The Weather Channel and asked her if a tsunami would affect a cruise ship at sea, she replied, "For the most part no, because of the very small amplitude of the wave, meaning the wave height is only a few inches over the course of a very large area."
The Alaska cruise season runs May-September.
Photo Credit: Noaa Photo Library