Carnival Cruise Line has released more details on the health protocols for its fully-vaccinated sailings from Seattle to Alaska, set to begin July 27 aboard Carnival Miracle.
A series of seven 7-night voyages will feature calls in Juneau, Skagway, and Ketchikan, along with scenic cruising in Tracy Arm Fjord. With a stop no longer required in Canada due to the temporary waiver of the Passenger Vessel Services Act, the port call in Ketchikan will be extended by two hours.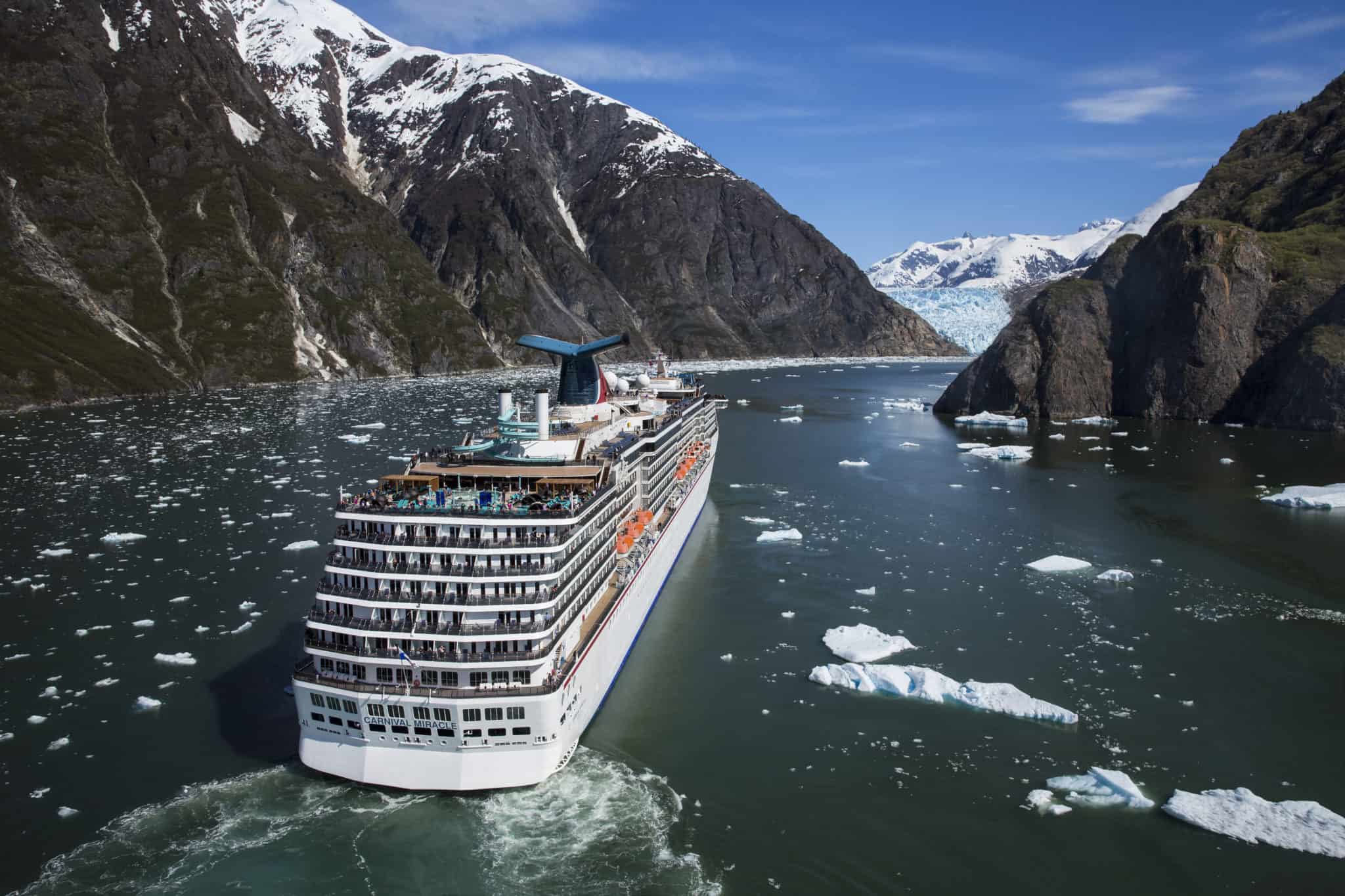 While Carnival Cruise Line president Christine Duffy is on record saying the line has no plans for a fleet-wide vaccination mandate, the Alaska sailings will only be available to guests who have received their final dose of an approved COVID-19 vaccine at least 14 days prior to the beginning of the cruise and have proof.
That's bad news for families with youngsters, as children who are not yet eligible for a vaccine will not be permitted to sail. Children who are age-eligible for vaccines will need to show proof of vaccination along with adult passengers.
READ MORE: Carnival Cruise Line Says 'Yes' to Vaccine Requirement on One Ship, But Will It Go Fleet-Wide?
Carnival says its 'Have Fun. Be Safe.' guidelines for Alaska voyages incorporate guidance from the Centers for Disease Control and Prevention (CDC) and Alaska officials.
All guests will be required to confirm their status as fully-vaccinated for COVID-19 during check-in, and provide proof that they received the final dose of the vaccine at least 14 days prior to embarkation. Guests who arrive without proper proof of vaccination will be denied boarding and no refund will be issued.
As for requirements for face coverings, Carnival notes that masks are currently still required by the CDC on all forms of transportation. But the "protocols are evolving," the line says, and information will be shared as soon as it is received.
Royal Caribbean Group CEO Richard Fain recently expressed confidence that mask rules will change for fully-vaccinated voyages.
"We're optimistic that masks won't be required anywhere if you're vaccinated, and since most people will be, this also should be of minimal impact," he said.
Carnival says it is making vaccines available to all crew members, who will have also gone through a quarantine period after joining the ship. Crew members will be tested regularly and will wear masks while on duty "as an extra layer of protection."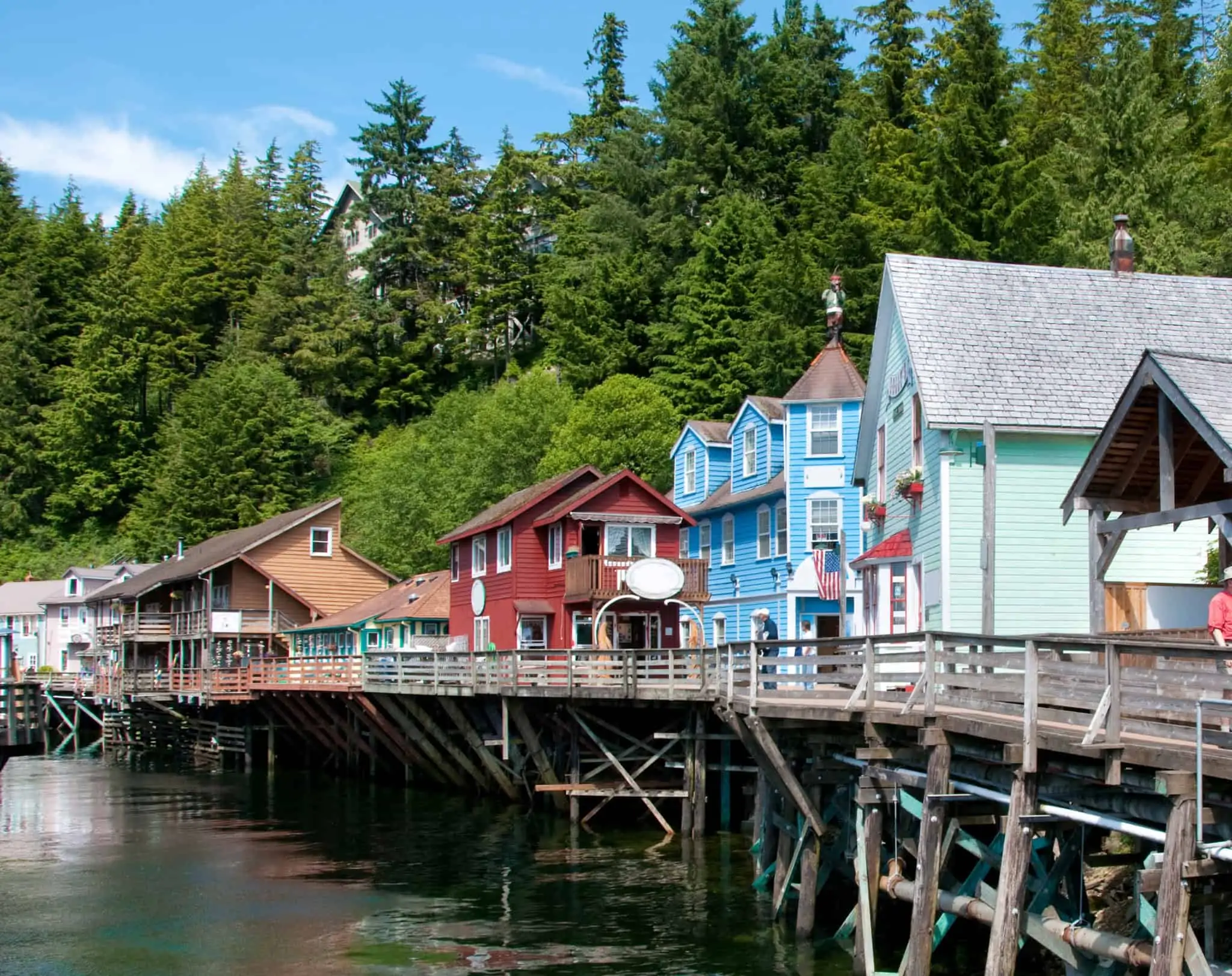 During Alaska shore visits, Carnival says it will follow protocols and requirements set by local officials. Those are subject to change without notice, so Carnival is advising guests to "come prepared for potential mask requirements ashore."
The cruise line says the vaccination requirement and other precautions will "greatly reduce the likelihood that a COVID-19 case will be diagnosed during the cruise."
READ MORE: CDC Clears Royal Caribbean for Test Cruises in June
But breakthrough cases among vaccinated people have been documented, and Carnival has a plan to deal with that possibility:
Should there be a suspected case of COVID-19 identified on board, some guests — likely close contacts — may need to be tested during and after the voyage.

If a guest is diagnosed with COVID-19 during the cruise, they will be placed into isolation until recovered. Upon return to Seattle, guests with airline reservations who have tested positive for COVID-19 will be unable to return home using commercial air and may have to quarantine locally or drive home to complete their quarantine period. Carnival says it has made arrangements with local hotels in the event a quarantine is required.

In a worst-case scenario, Carnival says that if the

Miracle

meets a certain threshold for COVID-19 illness, the cruise could be canceled at any point in the voyage and the ship will return to Seattle.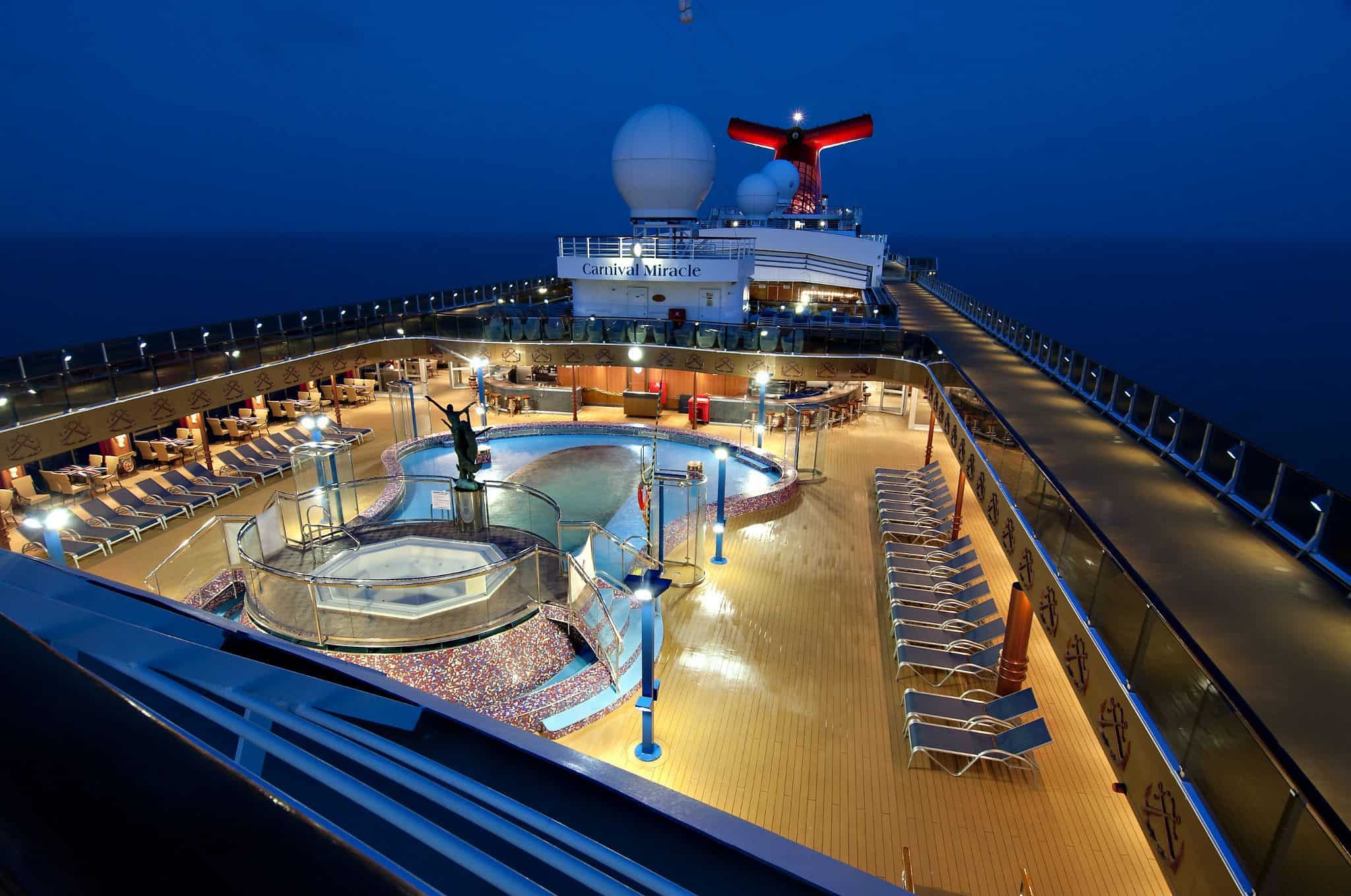 In its letter to guests booked on Carnival Miracle Alaska sailings, Carnival details other onboard health initiatives, including enhanced medical facilities, COVID-19 testing capabilities, and enhancements to air ventilation systems and "even more vigorous" cleaning and sanitation procedures throughout the ship.
Carnival says that its requirements and health protocols make it "ready to deliver a fun and healthy cruise vacation to our guests." But if any guests decide that the guidelines mean "the time is not right" to sail, they can rebook for a later date or request a full refund. The deadline for that option is June 3 or final payment date, whichever comes later.
Two other Carnival Corporation brands will operate ships on Seattle-Alaska routes beginning in late July. Princess Cruises will offer seven-night sailings aboard Majestic Princess beginning July 25, while Holland America Line's Nieuw Amsterdam will begin seven-night voyages on July 24.