Recently, we received questions about Norwegian Cruise Line's Upgrade Advantage Program, which allows Norwegian Cruise Line passengers to bid on an upgrade. Since these questions arise pretty regularly, we've written an article about this program for our readers' convenience.

READ MORE: 5 Things We Love About Norwegian Cruise Line
The basics of bidding for an upgrade
There's much to unpack here, but we're up to the challenge. So let's break things down point by point.
First, not everyone will receive the opportunity to bid on an upgrade, and not all those who do can bid on an upgrade to the Haven, Norwegian's high-end ship-within-a-ship concept.
Why? Because the bids are generally for one or two meta categories above the room a passenger has originally booked. In other words, someone who had booked an inside or oceanview stateroom will not be allowed to bid on a Haven stateroom.
READ MORE: How to Bid for an Upgrade on Norwegian Cruise Line
Additionally, even if you don't get an opportunity to bid when the first round of E-mails are sent out, you might receive one when you're sail draws closer. So don't panic if you place a bid and don't immediately get a response.
While some bids are accepted promptly, others won't get approved until a few days before the scheduled sailing. Behind the scenes, some bids get accepted, rooms are assigned, and another round of E-mails soliciting bids is sent out.


Essentially, the higher you bid, the more likely it will be accepted. Now if your bid gets accepted, the actual price you're charged will be double. You're bidding per person, double occupancy. So if you place a $150 bid, you'll be charged $300 if accepted. On the plus side, if you have four people in the room, you'll still be only charged $300.
The bid only is charged for the first two people in the room. However, if you're traveling solo, you must also pay $300 on that $150 bid because of the double-occupancy factor.
What you'll get and what you won't
If your bid gets accepted, whether you're from an inside to an ocean view or a balcony to The Haven, you only receive the perks associated with the original cabin you booked. For example, if you originally had the Dining and Beverage package, you'll still get those but not the additional perks.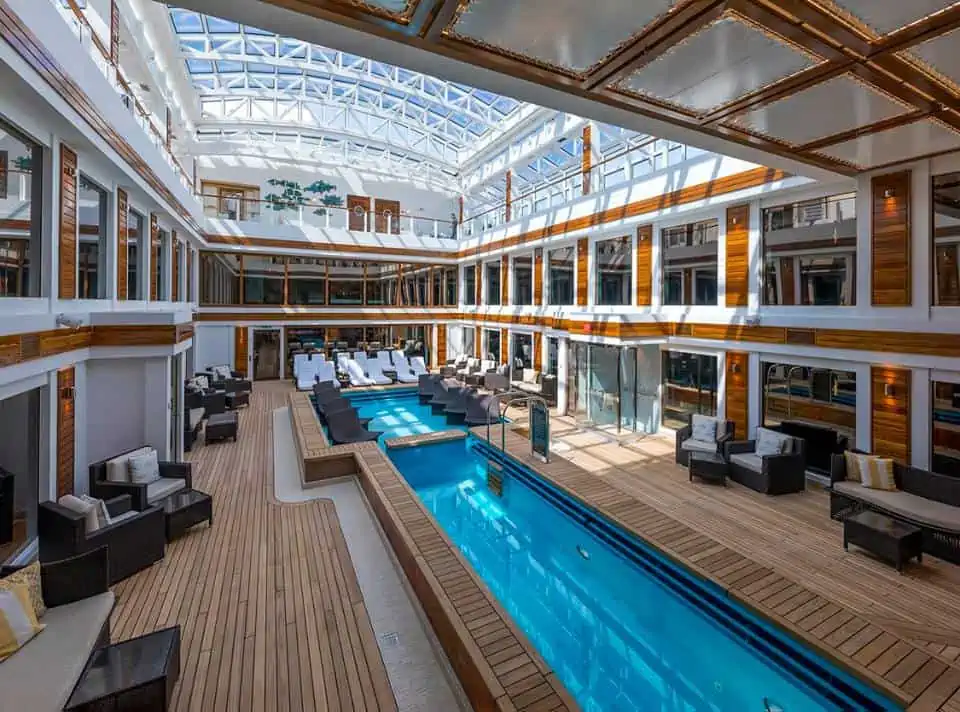 READ MORE: 12 Things To Know Before Sailing Norwegian Cruise Line
However, if you win a bid that places you in the Haven, you will get all the associated amenities. So when you arrive at the terminal on embarkation day, you'll be taken to the Haven lounge and receive priority boarding. And once onboard, you'll have access to the Haven Restaurant, a private bar, and many more.
As for payment, you must enter a credit card number when placing a bid. That credit card will be charged once your bid is accepted. Once your credit card has been charged, you won't be able to change your mind, so make sure you're comfortable with the bidding price.
Finally, if you're using a travel agent, they will also receive an E-mail offering you the opportunity to bid. They'll be kept in the loop by NCL every step of the way.