As Hurricane Hilary spins in the Pacific Ocean, three cruise lines from Southern California have adjusted itineraries to keep guests comfortable and out of harm's way.
Cruise ships in L.A. this weekend:
Carnival Panorama
Navigator of the Seas
Emerald Princess
Princess Cruises and Royal Caribbean have changed the itinerary of one of its ships, Emerald Princess and Navigator of the Seas, in response to Hurricane Hilary. Carnival Cruise Line's Carnival Panorama, embarking guests today in Long Beach, will skip Mazatlan, Mexico.
Carnival Panorama Changes Itinerary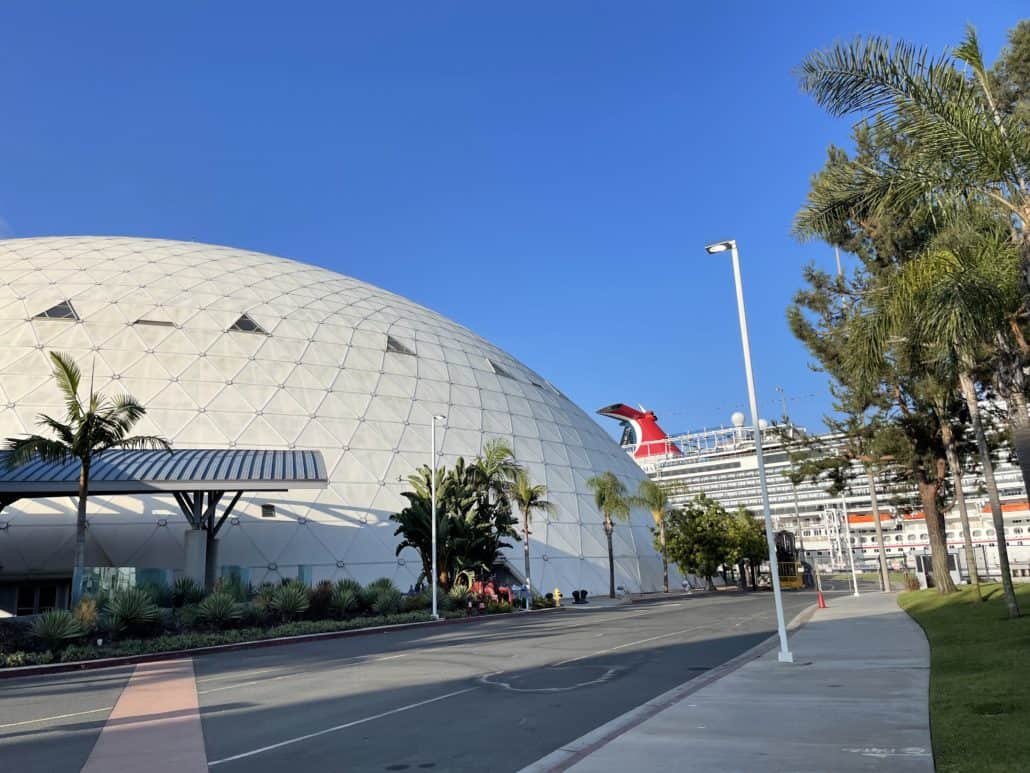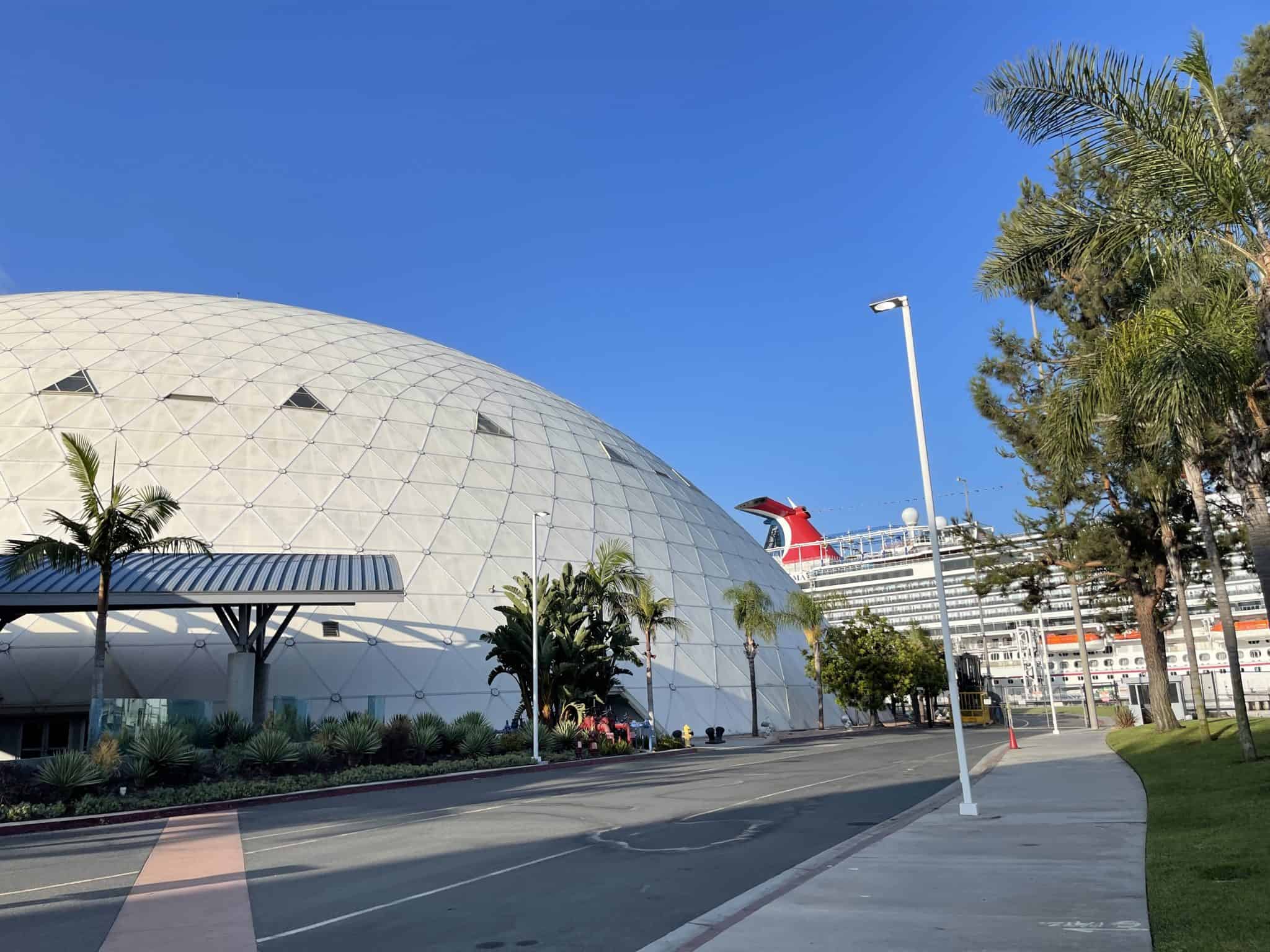 Carnival Cruise Line gave an itinerary update to guests sailing on Saturday's seven-night Mexican Riviera voyage of Carnival Panorama.
Guests received a letter stating, "Our Fleet Operations Center continues to monitor Hurricane Hilary. Due to the projected path of the cruise, we have modified the itinerary for your cruise." It went on to say, "Unfortunately, we have to cancel our call to Mazatlan."
Guests who booked shore excursions in Mazatlan will receive a refund to their Sail & Sign account.
Carnival Panorama sails from Long Beach, California, year-round, sharing the berth with Carnival Radiance.
Navigator of the Seas Itinerary Modified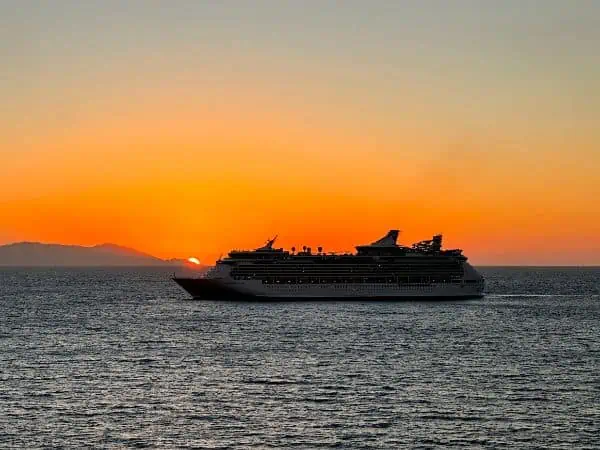 Navigator of the Seas is altering its itinerary to avoid the impact of Hurricane Hilary. The ship will now visit Ensenada on Saturday evening, August 19, arriving at 7 p.m. and staying until midnight. Sunday will be a sea day.
A letter from the cruise line says, "Along with our Chief Meteorologist, we've been closely monitoring adverse weather due to Hurricane Hilary. To maintain a safe and comfortable journey, we'll now visit Ensenada, Mexico on Saturday evening, August 19, arriving at 7 p.m. and staying until midnight."
All Royal Caribbean shore excursions for the port are being canceled and refunded due to the lateness of the visit
Navigator of the Seas is currently homeported from Los Angeles, California. It offers short cruises to Ensenada, Mexico, with the 4-night cruises also visiting Catalina Island, California.
Emerald Princess Returns to LA Early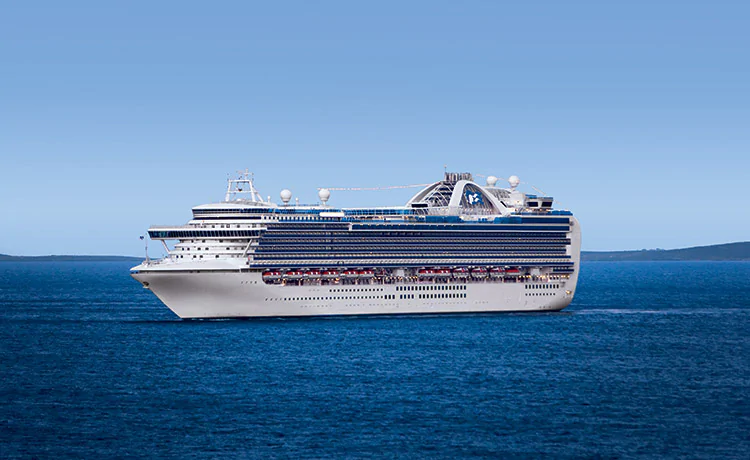 A letter to guests from Princess Cruises says, "As a result of Hurricane Hilary, and as the safety of our guests and crew remain our highest priority, Emerald Princess has adjusted her itinerary. She will arrive in Ensenada on Saturday, August 19 for a service only call, guests will not be able to go ashore. Emerald Princess will then head directly for Los Angeles arriving one day early on Sunday, August 20. Guests can decide to depart the ship on Sunday or remain onboard until the morning of Monday, August 21."
Hurricane Hilary Category 4 Hurricane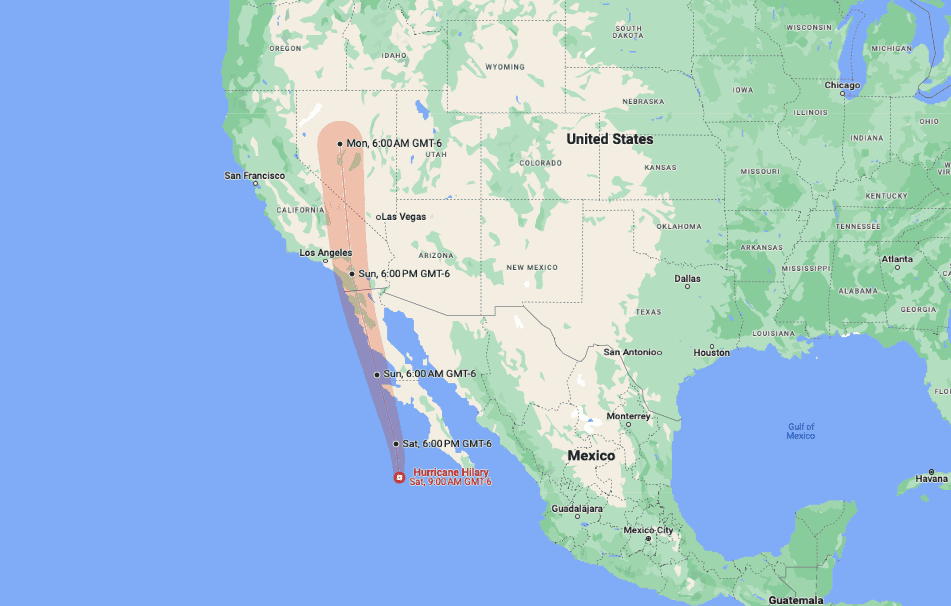 This article will be updated as more information becomes available.